Two Projects Materialized on the Ivory Coast
A mosque and school built by IHH Humanitarian Relief Foundation with aid donated by two businessmen from Bursa, was opened in the Messoromasso district in the city of Seugela on the Ivory Coast.
Africa, Ivory Coast
10.11.2017
A ceremony was held for the public opening of the Recep Tayyip Erdoğan Mosque and Imam Hatip Secondary School in the Messoromasso district in the city of Seugela, 600km from the Ivory Coast capital Yamoussoukro.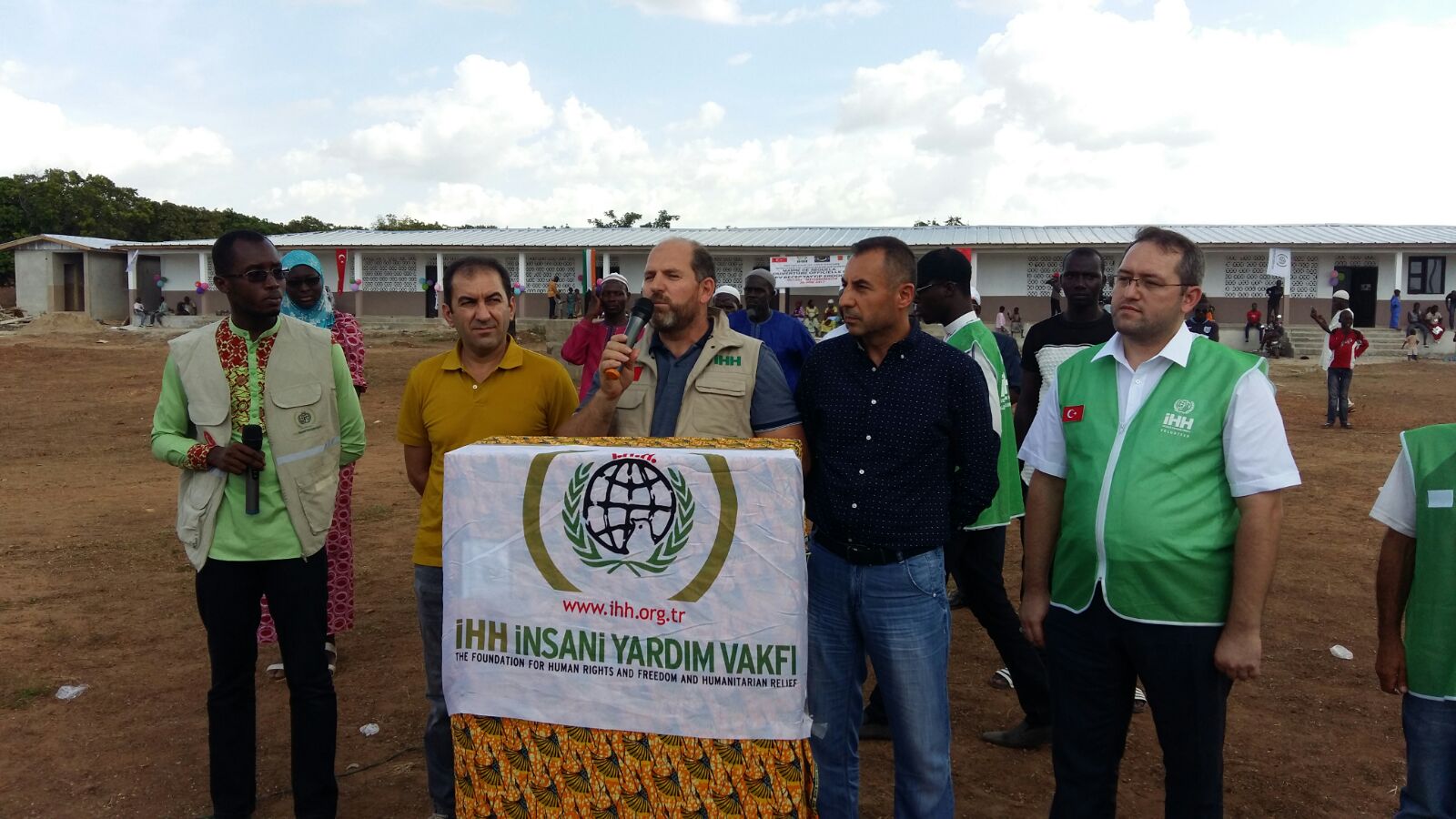 These projects were completed in 1 year
Hüseyin Kaptan, Chairman of the Bursa IHH Humanitarian Relief Organization who led the group travelling to the region explained that the mosque is 450 m2 and the school 750m2 in size.
Kaptan, who said that in addition to the deputy governor, deputy mayor, heads and representatives of the tribes, villagers and locals in the region also attended the opening, added:
"We are so delighted at opening the mosque and school that began construction almost a year ago. The school and mosque we built in the center of 10 African villages, that is the first and largest Islamic education center in the region, is a source of hope for the local community. We will continue with all our power to materialize similar projects in all the countries and regions where needed. I would like to thank all those who contributed and assisted in materializing these projects."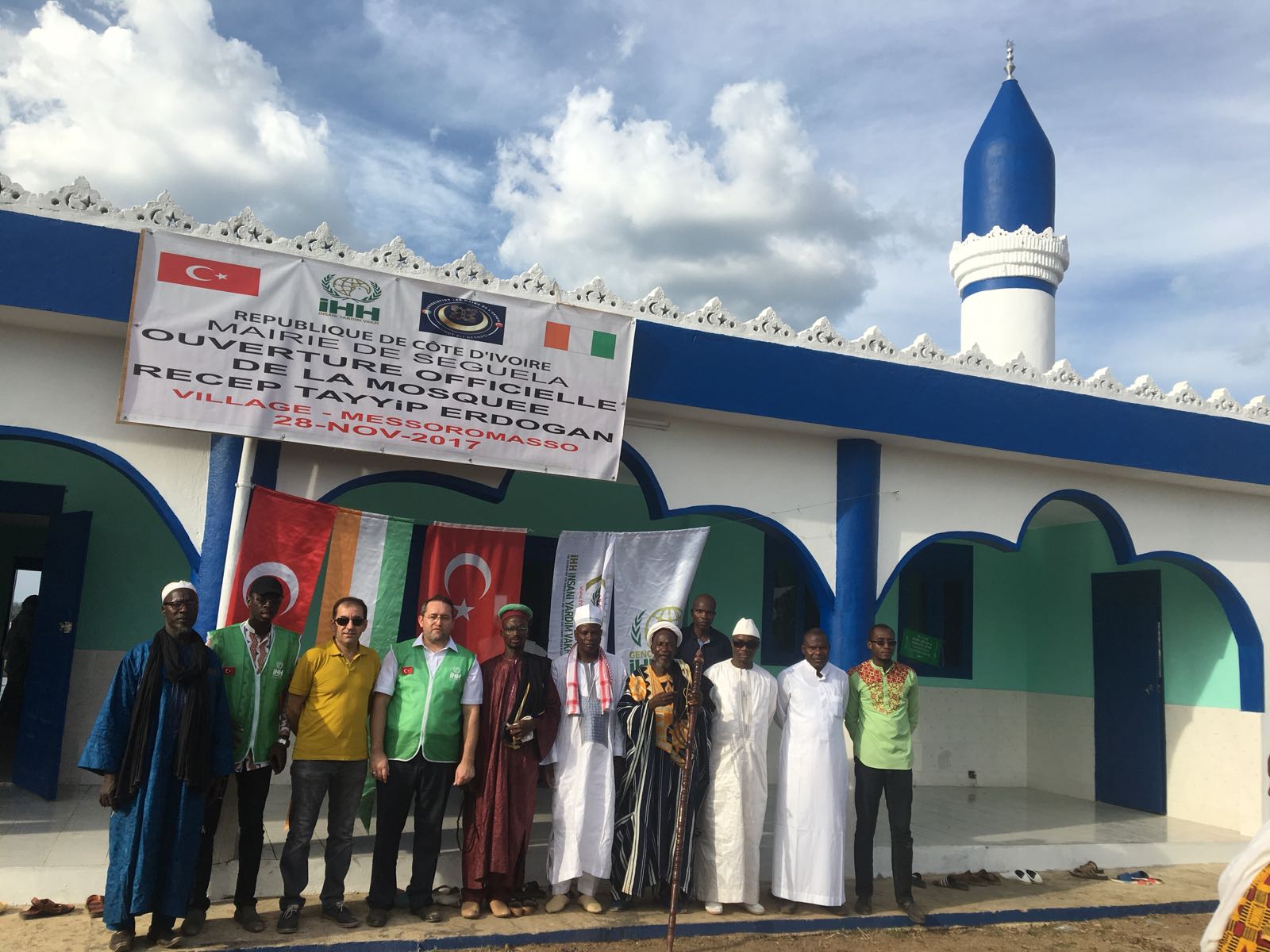 Festival for orphaned children in Azaz
Alanya IHH Humanitarian Aid Association organized a festival for orphaned children living in the camps in the rural area of Azaz, Syria. Attended by 1.300 orphans, the festival was filled with games, rides, snacks and beverages.