Food aid for Palestinian refugees
IHH Humanitarian Relief Foundation distributed food packets to 600 Palestinian refugee families living in Lebanon. A total of 3.000 people benefitted from the aid distribution.
Palestine, Lubnan
02.03.2021
IHH has distributed food packets to families living in Lebanon's Baddawi and Nahrulbad refugee camps as part of its continuing aid projects to more than 500.000 Palestinian refugees who are totally dependent on international aid for survival.
The condition of Palestinians in Lebanon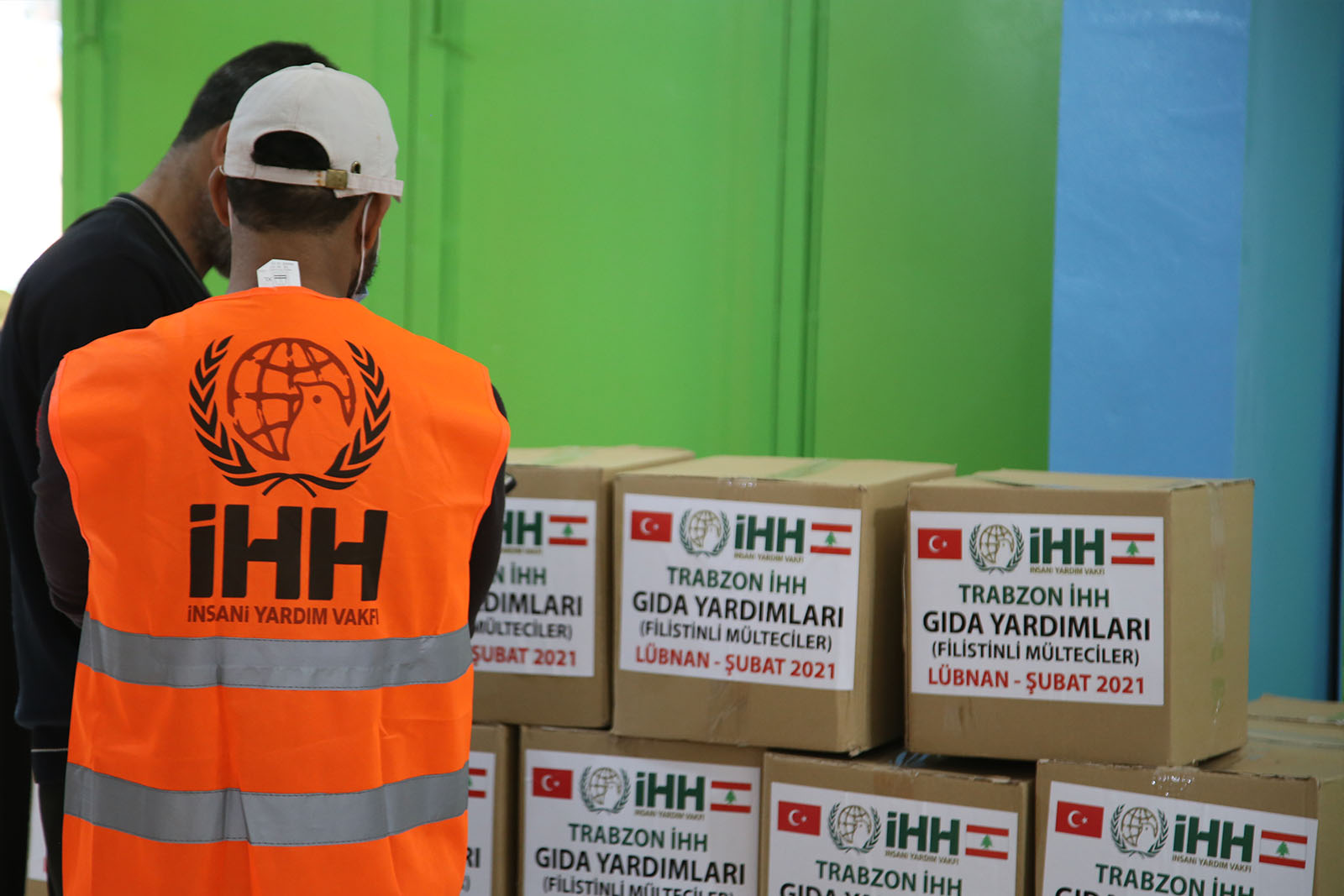 The Palestinian people that were forced to abandon their homelands following the Israeli occupation are struggling to survive under extremely difficult conditions in the camps of Lebanon.
They are unemployed and cannot benefit from the healthcare and education services in the country. These refugees are unable to purchase property or travel around the country freely.  On average 50 people die every year due to electrocution. Every heavy rainfall is dangerous for them since the electricity and water supply networks in the camps are integrated. These Palestinians that are legally classified as "stateless" have been struggling to survive for 72 years in various regions of Lebanon in camps and multistory slum buildings which are deprived of sunlight.
IHH will be continuing aid operations for the Palestinian refugees in the country.
IHH plans to reach out to 2.5 million people in Ramadan
After 30 years of Ramadan projects in different geographies of the world, IHH Humanitarian Relief Foundation is planning aid activities in 57 countries including Turkey this year, with the slogan "Continue the Spirit of Ramadan." IHH plans to deliver the donors' zakat, sadaqah, fitra and donations to almost 2.5 million people in regions suffering from war, occupation and natural disasters.