Food and Medical Supplies to Arakan Muslims
IHH Humanitarian Relief Foundation have distributed donations to the Rohingya Muslims who have been living in difficult conditions in Myanmar.
IHH have continued to distribute health and food aid to the Rohyinga Muslims who have abondened their villages that have been either been burnt or destroyed or controlled by police military officers and have sought refuge in the camps.
Eyüp Ural, IHH South Asian Desk official, and Yusuf Korkmaz, the Balkan Desk official, who travelled to Myanmar distributed blankets and food at the Wetaskiwin and Manzin camps. Said than the Arakan Muslims passed on messages of heartfelt gratitude to Turkey who have not forgotten them. They felt great pleasure in knowing that they were not alone even though they had lost their loved ones and their homes.
With the sponsorships of the organisations as RAF-Qatar, EID-Qatar, Rahma Alamiya-Kuwait and Global Humanitarian Aid Australia, with the goal of assisting 60,000 people in the camps, people have benefitted from the distribution of 20,000 blankets and after a two week break a total of 4,000 families now have six months supply of rice, oil, mango puree, and breakfast items.
IHH team visited the doctors and the patients in the health clinic constructed by IHH Humanitarian Relief Foundation and the other sponsors, within the camp.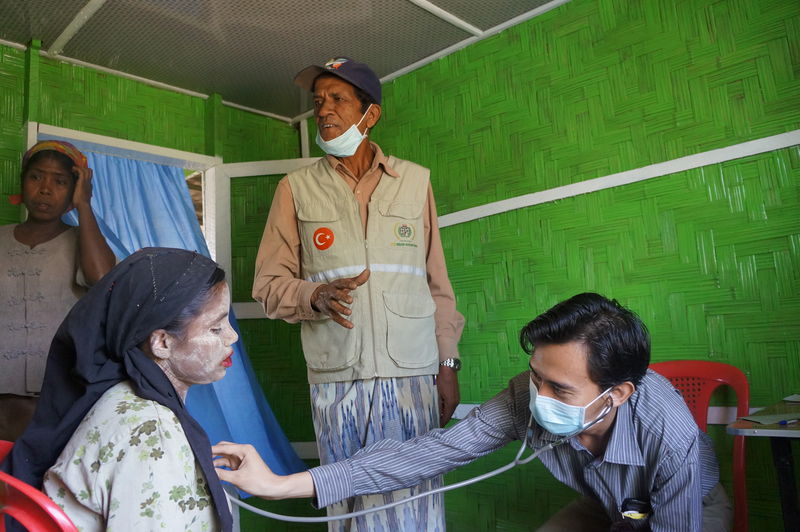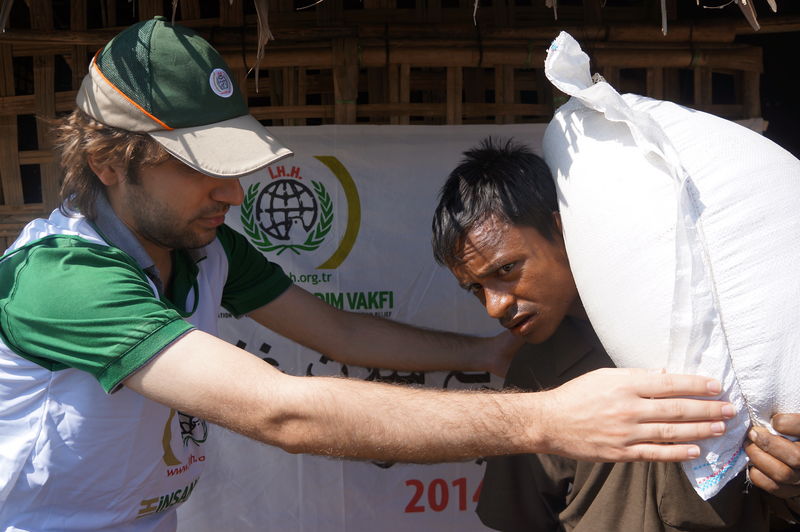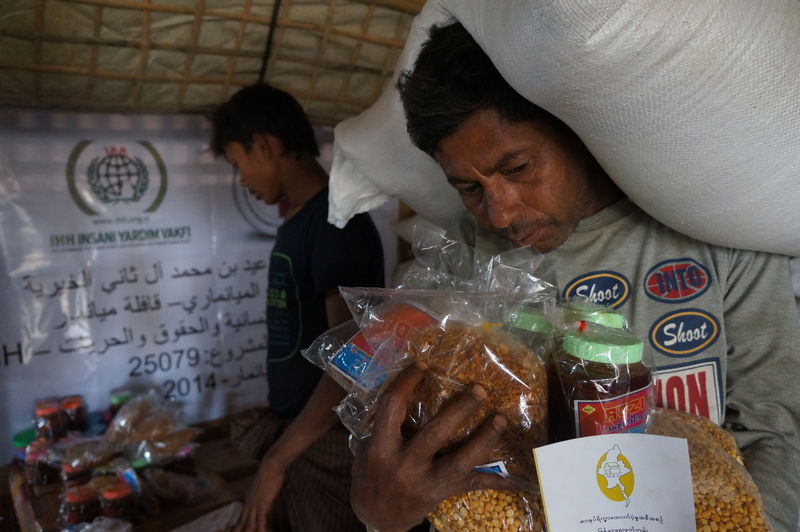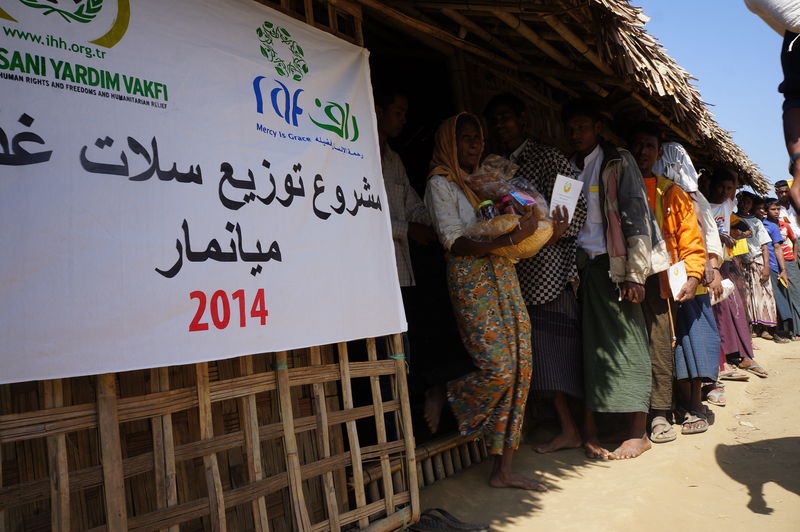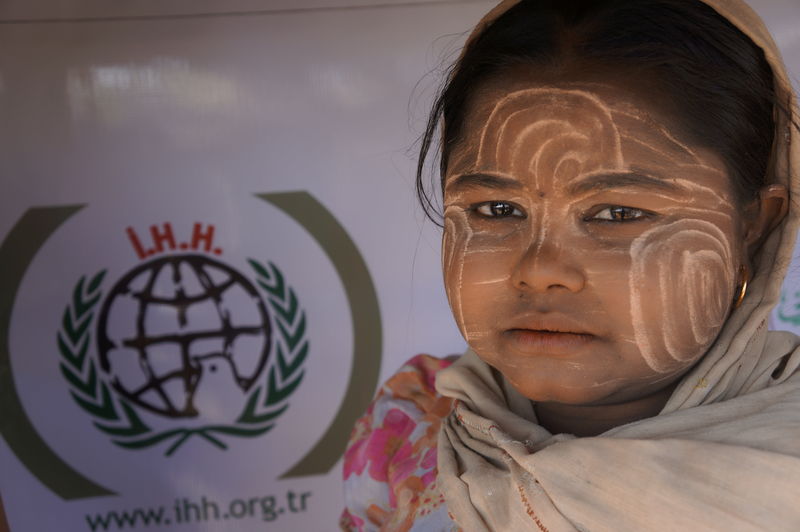 Emergency aid for Cameroon refugees
45.000 people took refuge in Chad as a result of the conflict that broke out between tribes due to access to water sources and use of land. IHH Humanitarian Relief Foundation launched aid efforts for the refugees living under extremely difficult conditions in camps in the capital N'djamena.
Aid to Nepal flood victims
In the wake of the flood disaster that struck Nepal, IHH delivered food packets to 360 families in need.
Aid to 8.000 people in Afghanistan
IHH has delivered food packets to almost 8.000 people in Afghanistan as part of our emergency aid campaign. Right now the suffering of the Afghani people can only be alleviated with the support of donors.