"Time for Brotherhood" Convoy
IHH organized a support convoy with the slogan "Time for Brotherhood" to support our brother country Azerbaijan in its worthy cause.
IHH Humanitarian Relief Foundation organized a convoy in support of Azerbaijan against the attacks carried out by Armenia. Civilian vehicles left from Sarachane Park in the convoy with Turkish and Azeri flags. Motorcycles and off-road vehicles set out from IHH Headquarters on a convoy with the slogan "Time for Brotherhood."
The public supported the convoy by sounding their horns and chanting "Karabakh is ours, it will always be ours." The convoy followed the route of Saraçhane, Şişhane, Taksim, Harbiye, Şişli, Mecediyeköy, Barbaros Boulevard, Beşiktaş, Dolmabahçe, Tophane, Karaköy, and Eminönü, ending the journey at Edirnekapı.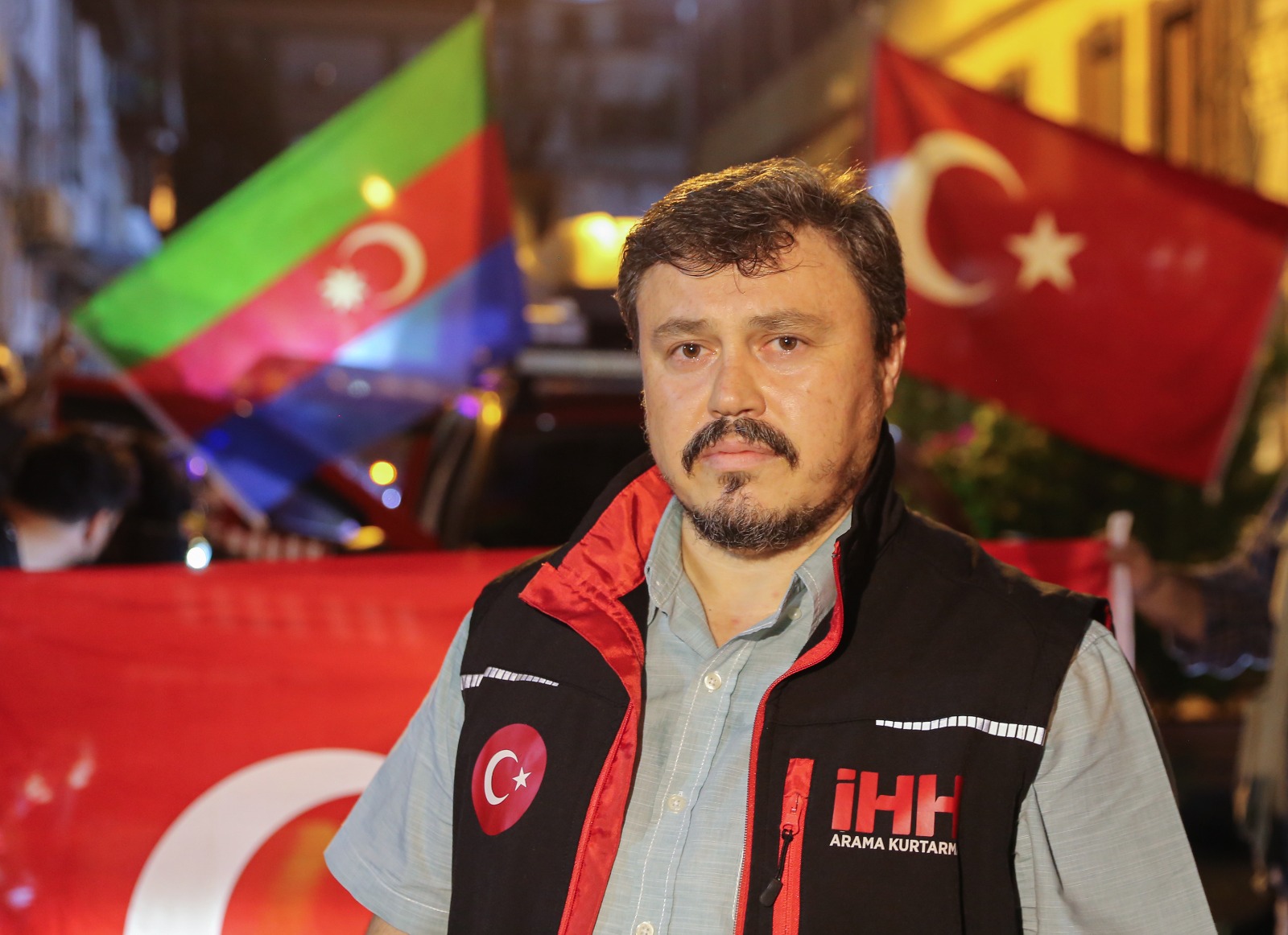 "The whole of Turkey is united"
In a press statement in front of the IHH headquarters, IHH General Secretary Durmuş Aydın said, "Our foundation has been organizing activities in support of the whole of humanity who suffered oppression wherever it may be in the world since it was founded 28 years ago. Today we are here in support of our brother country, Azerbaijan that is suffering from persecution. We have joined this convoy for the territories occupied by Armenia to be returned to the true owners, the people of Azerbaijan."
Explaining that Armenia's occupation on Azerbaijan lands violates the international law, Durmuş Aydın said, "Even though the United Nations has condemned Armenia on several occasions; even though the occupation of Karabakh is a violation of the international law, this occupation is continuing. In IHH Humanitarian Relief Foundation, we are in solidarity with the people of Azerbaijan with our volunteers, off-road vehicles, motorbike teams and hundreds of civilian vehicles. At the present we are showing that all of Turkey is united; we are supporting the worthy cause of the Azerbaijani people; we are united." Aydın, who said the silence of the international groups would be broken with the outcries of the people, added, "We are addressing the entire world, Karabakh is illegally occupied and we want the world to support the Azerbaijani people against this occupation. I hope this convoy will be a source of morale for the Azerbaijani people. May Allah be with them."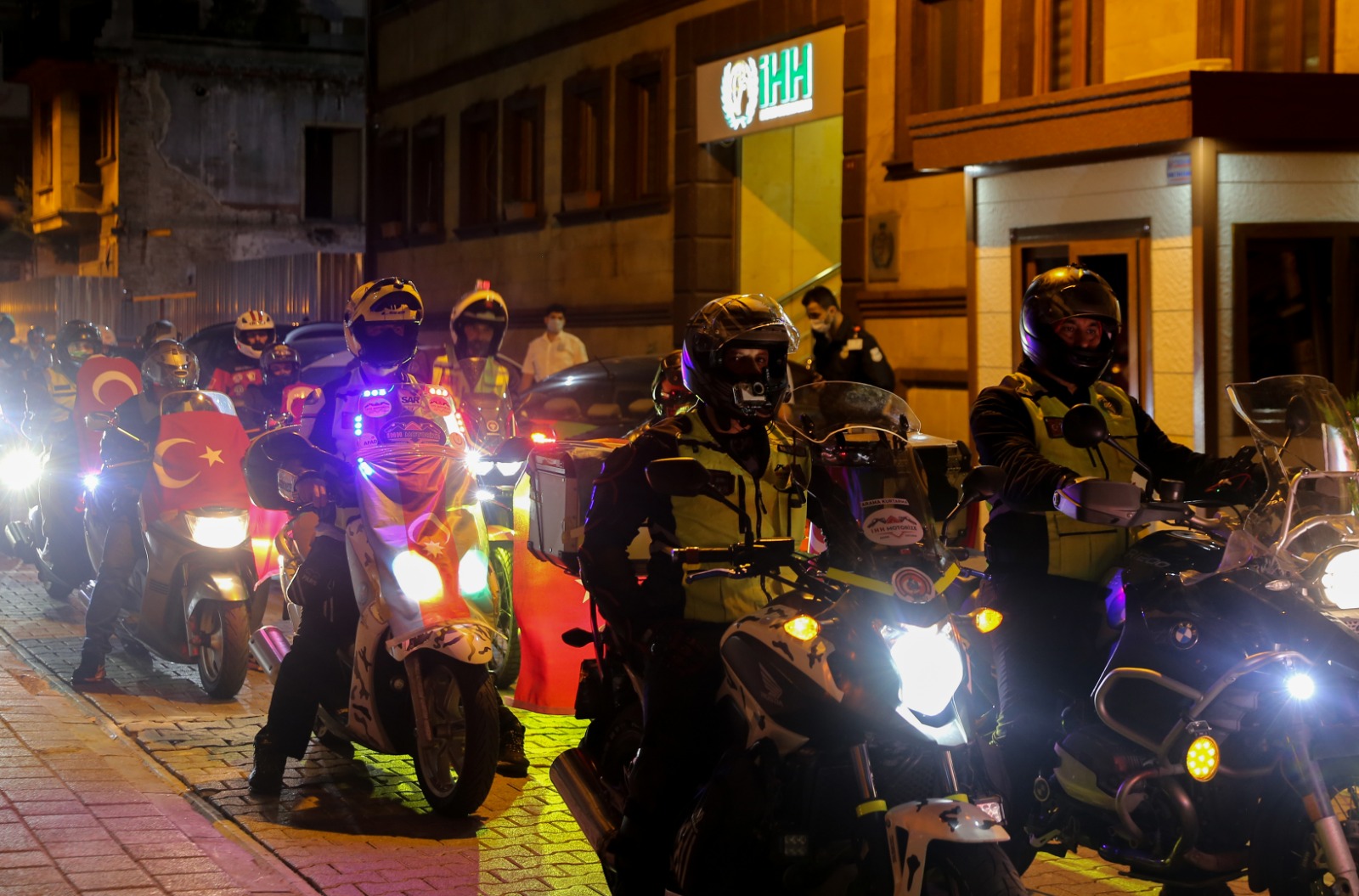 Convoys will continue throughout the week      
The convoys in support of Azerbaijan will continue with the "Time for Brotherhood" spirit throughout the week in various Anatolian cities.   
Palestine Our Route
01.06.2022
Palestine Our Route
27.05.2022
Women marched for East Turkistan
On 8 March International Women's Day, women staged marches in 61 cities to be the voice of the East Turkistan women. A joint press statement was given after the protests in Fatih, Istanbul.