Our close-to-reality exercise is completed
IHH's Disaster and Emergency Services Unit's 3rd national exercises in Bolu were completed with the participation of 500 search and rescue technicians from 45 cities.
IHH Humanitarian Relief Foundation has taken part in search and rescue and humanitarian aid after the Marmara Earthquake of 1999 and many other disasters. We constantly improve the skills of the teams in responding to potential natural disasters in Turkey and the world. IHH and almost 2.000 of its volunteers are always ready to respond to various emergency situations. When AFAD declared 2019 as the "Disaster Preparedness Year", IHH increased its preparedness even further. This year, IHH's Disaster and Emergency Services Units, affiliated with IHH's Disaster Management Commission, held its 3rd National Exercises in Aladağlar, Bolu. The teams gathered in Alemdağlar on the anniversary of the 17 August 1999 earthquake; they carried out search and rescue operations at the stations established there.
20 Parachutists went missing
A scenario was planned for the exercise: a group receiving parachute training in Aladağlar were missing after jumping from the plane and being swept by the wind into the forest. As plotted, following the announcement from AFAD a call was sent to IHH's Search and Rescue teams and Disaster Management Unit. After coordination with AFAD, coordinates were received and search and rescue operations were launched. The parachutists were thought to have swept into different areas of the forest where there was no GSM operator reception. Search and rescue operations were carried out both on land and underwater to search for the 20 missing people.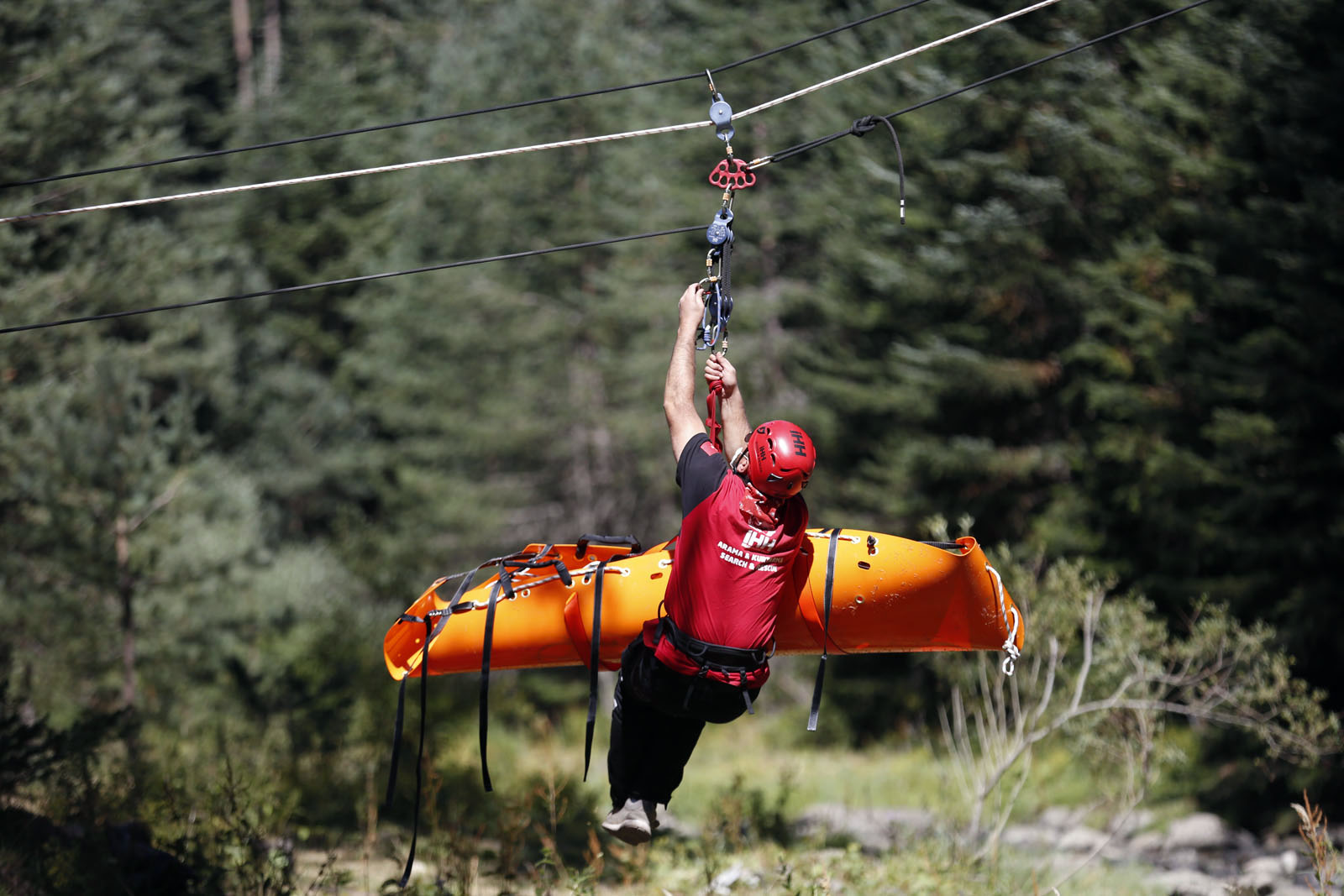 Three days and nights of Exercises
The 3rd National Exercises were held for three days and nights. This event was organized to improve the skills and efficiency of the teams in disaster management. Search and rescue teams from all over the country arrived in Bolu on Thursday 11 PM. 500 search and rescue technicians from 45 cities participated in the event. Due to Covid-19, the exercises were held far from the city and closed to public. Search and Rescue dogs Altar and Walter who successfully helped with the Elaziğ earthquake operations also took part in the exercise.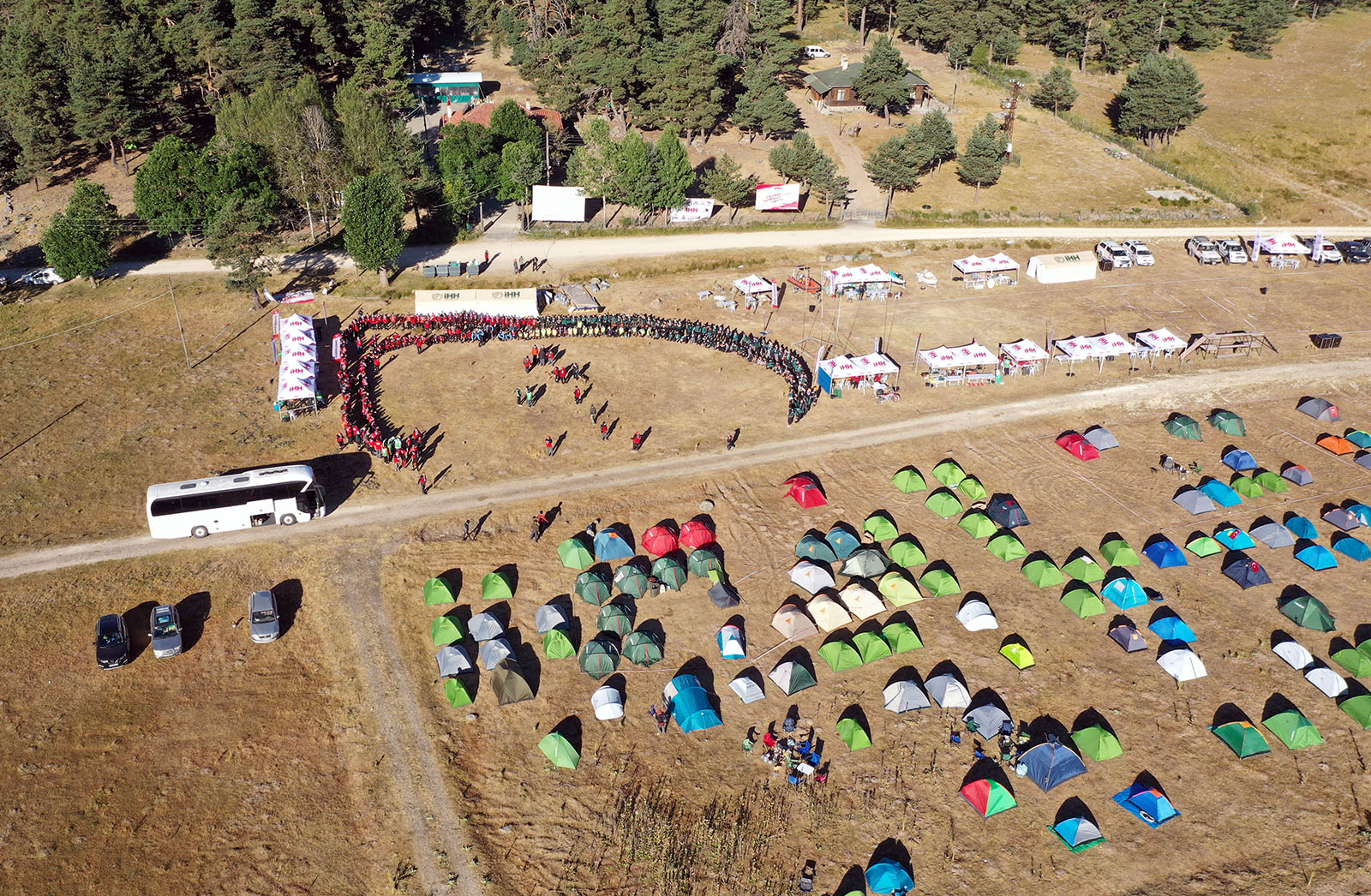 Teams came from Beirut and Mosul  
The exercise was directly managed by IHH General Secretary Durmuş Aydın, IHH Deputy General Secretary Responsible for Seach and Rescue and Organization Yakup Işık, other IHH Board Members and IHH Search and Rescue Coordinator Emre Yerli. President of AFAD's Response Department Yusuf Aysu, Bolu Director of Forestry Şaban Bıyıklı and officials from the Bolu Gendarmerie Search and Rescue also participated in the exercises.  Emergency teams deployed to Beirut's port explosion, and search and rescue teams of Mosul's ferryboat disaster participated as observers. In the future, when Covid-19 is under control, we plan to invite observers from more countries.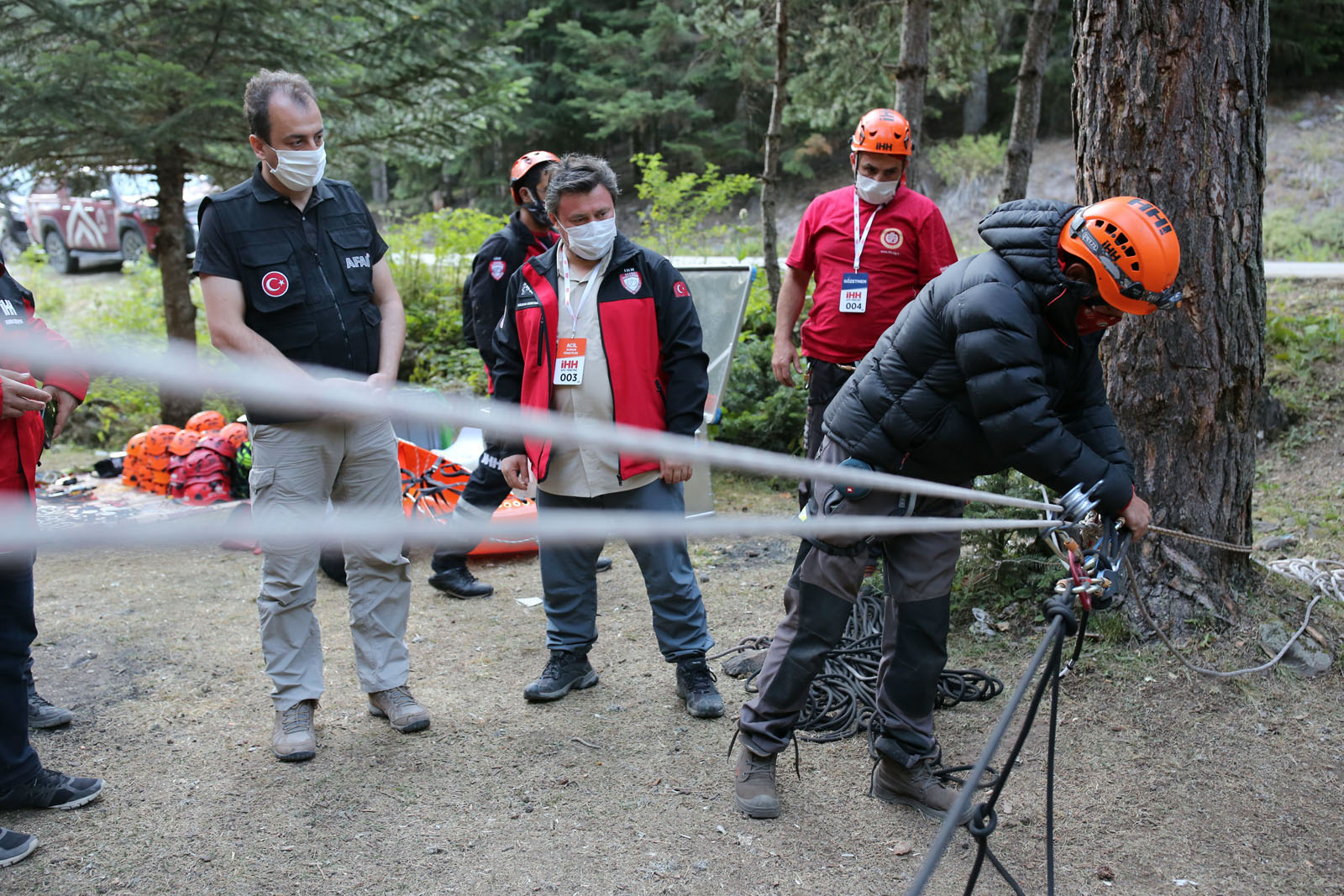 Final task; "midnight exercise"
According to the scenario, the final task was carried out late at night. That night, the crisis management desk gave confirmation of the location of 3 parachutists. Subsequently, the teams split into groups and conducted search and rescue operations in the forest and rough areas to reach the stranded parachutists. After long and tiring efforts they reached the 3 men. The severely injured 3 parachutists were given first aid treatment. Then the teams mobilized to transport them to the nearest hospital.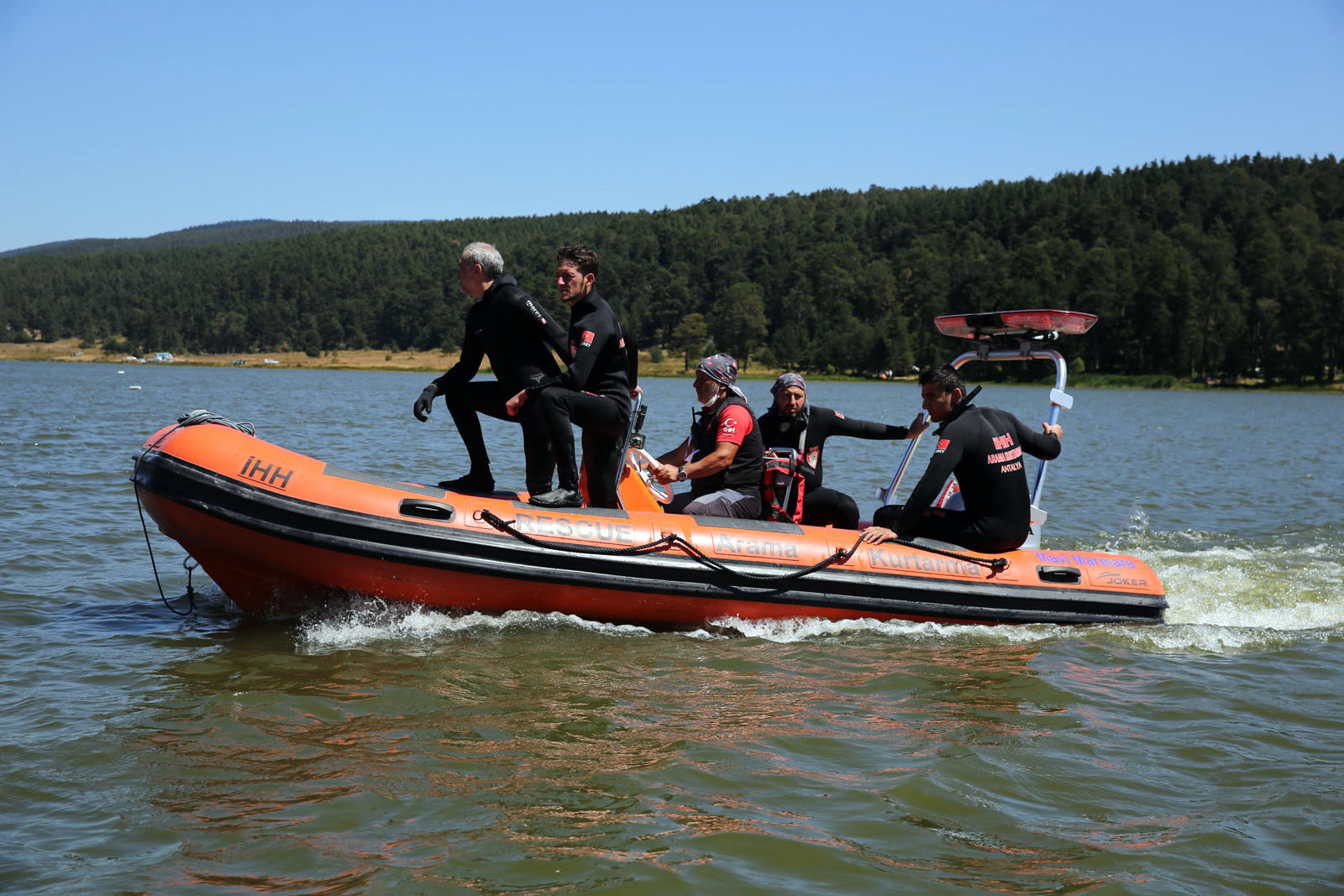 This successful exercise was concluded with an evaluation meeting.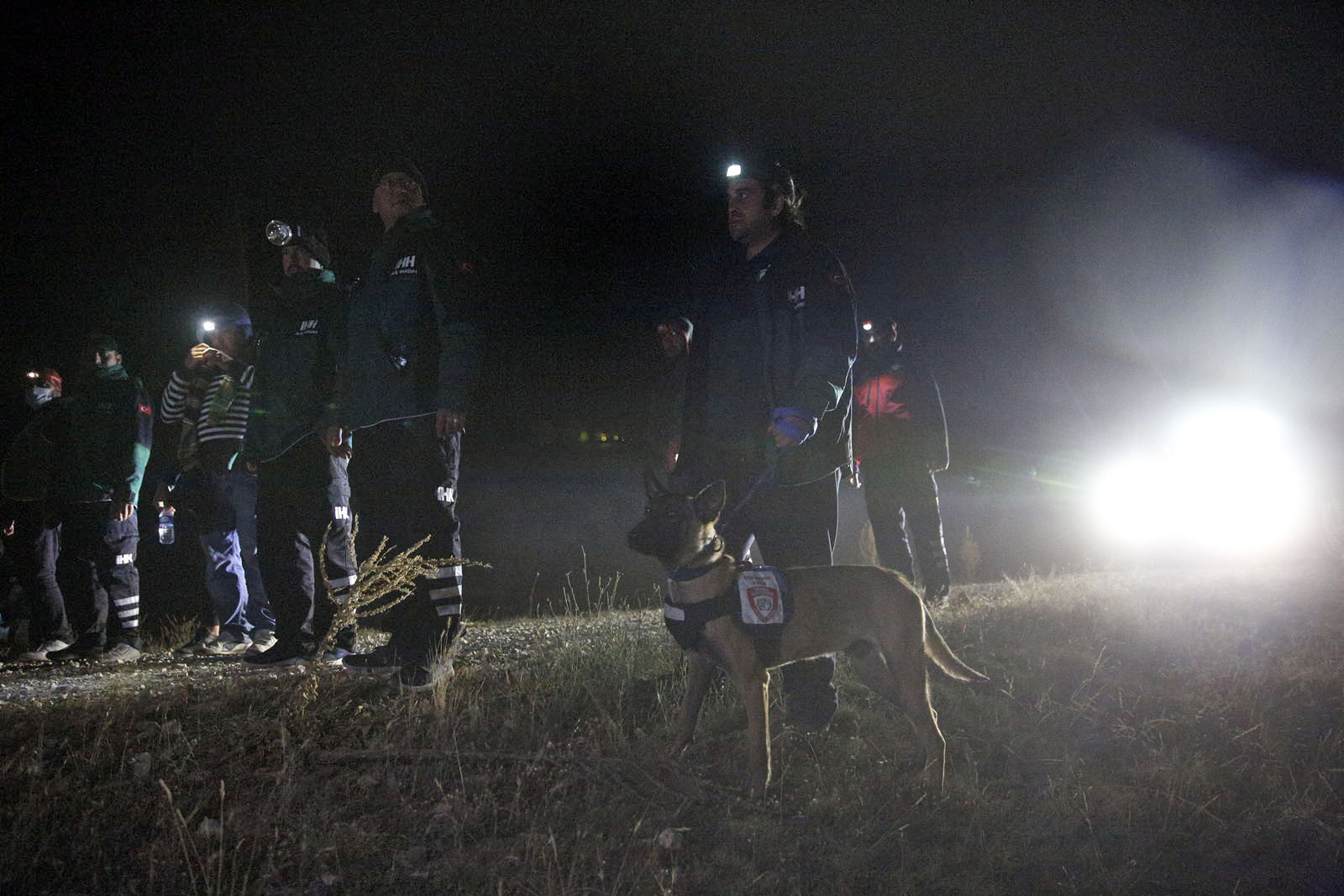 An historical expedition: IHH team conquered Peak Lenin!
The High-Altitude Search and Rescue team of the IHH Disaster Management Department performed a 20-day climb up the 7.134m Ibni Sina Peak (Peak Lenin). This climb also went down in history as the first high-altitude climb by a Turkish Search and Rescue team.
A message of good wishes and support to Haiti
To date, IHH Humanitarian Relief Foundation teams are still in Haiti following the earthquake that hit the country. They conducted aid projects, delivered food and hygiene packets to 1.125 families. Our teams also met Haitian President Ariel Henry and inspected disaster-hit spots in the country.
Healing the wounds in Izmir
After the earthquake that struck Izmir on 30 October, IHH Humanitarian Relief Foundation deployed its Search and Rescue teams with 459 volunteers from 33 cities.