How does IHH prepare for Ramadan?
IHH Humanitarian Relief Foundation's 2013 Ramadan Campain is running at full steam in 81 countries and regions. The foundation aims at reaching to 1 million of people suffering primarily due to natural disasters and poverty.
Ramadan committee meets
Just as in projects such as Qurban, orphan care, water well construction, and cataract operations, a committee is formed from the departments conducting activities overseas and in Turkey to launch Ramadan campaign. The committee starts working months ahead of Ramadan and oversees the campaign until it has ended. The committee is made up of individuals that are experts on the target regions. The members make assessment of Ramadan campaigns in the previous years in weekly meetings and decide on fields of activity for upcoming Ramadan month. The minutes and decisions of the meetings are reported and communicated to all departments by the committee secretary.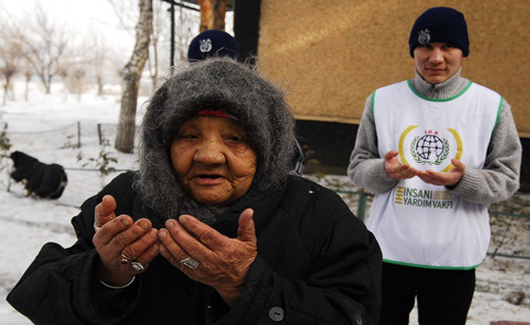 Target countries are selected
A roadmap is drawn by evaluating the countries included in the previous Ramadan campaigns and new crises that have broken out over the past year. The types of assistance are determined depending on the needs of the selected countries. Crisis and natural disaster zones are provided assistance in the form of soup kitchen, support to orphans, setting up tent cities, daily hot meals and so on, while in poverty-stricken regions vocational training projects are carried out as part of lasting assistance efforts as well as food items deliveries.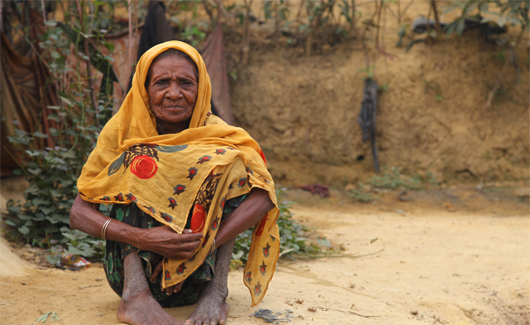 Project teams are formed
The teams to visit target countries are usually three or four-member strong. The members are mostly selected from individuals that are suitable for activities to be carried out in the field. For instance, a team to perform health screenings in a natural disaster zone will have doctors, a team to visit regions with high percentage of orphans will have psychologists, while the teams commissioned to report the situation in target regions will have journalists, IHH staff members and volunteers among its members.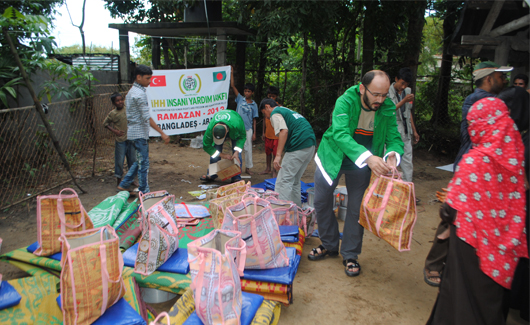 Partner institutions are readied
IHH Humanitarian Relief Foundation has no branches in Turkey or anywhere in the world. The foundation manages its activities from the headquarters in Istanbul and carries out aid efforts and projects through partner institutions. Cooperation with local institutions such foundations and associations helps cover more ground in shorter time in solving problems in the regions where these institutions operate. In this way, selecting and reaching out to people in need are done in a more effective way. Partner institutions in regions where IHH conducts Ramadan and Qurban projects are informed weeks in advance and thus preparations are commenced. The decisions such as where iftar dinners will be organized, where food packages will be delivered, how many students will receive educational materials and so on are taken by partner institutions and then submitted to IHH.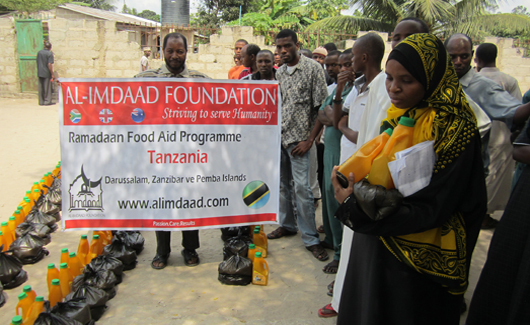 Campaign is launched
All these activities by our foundation are communicated to media, and shared with the public via magazines, newspapers and social media by our press and internet departments. Every piece of project text is thoroughly checked and the target countries and types of aid activities are announced. Ramadan campaign concept is shared with volunteers by our Advertising Department in streets, public buses, bus stops, and so on.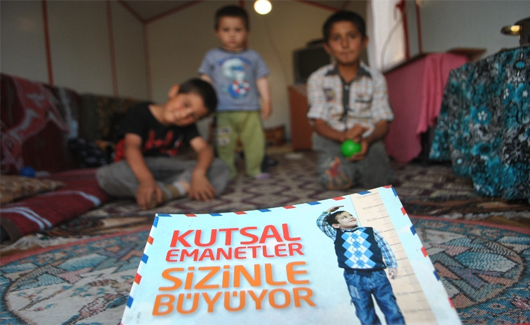 From Istanbul to all corners of the world
Preparing the teams that will travel to designated regions is the most exciting phase of our campaign. The reports and booklets containing practical information about target countries are offered to teams in a meeting at the foundation's headquarters. Voluntary teams of doctors, nurses, journalists, teachers, housewives, and other individuals who will be visiting a country for the first time obtain information regarding the history, culture, and current state of their destinations in this way. Team members share their observations and experiences with us in reports upon arrival.
Planned activities
The voluntary teams begin working as soon as they arrive in their destination. They visit families in need and personally get involved in aid efforts for a week. As for partner institutions, they designate needy people in the regions covered by the campaign and report to us. The reports of partners enable us to decide how many iftar dinners will be organized, how many families will be visited at iftar time, types of aid activities and so on.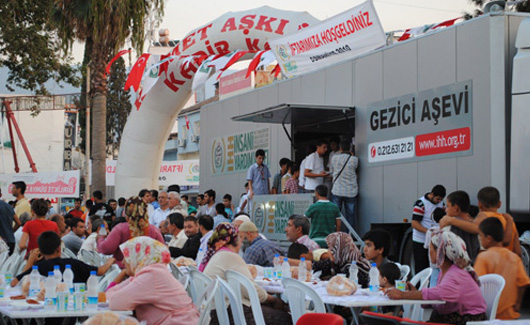 Feedback
When the teams return to Istanbul upon completion of the campaign, they attend meetings at the foundation's headquarters, where they share their experiences and the problems they encountered with suggestions for solution. They also inform the foundation on needs of local populations. Accounts of the teams are recorded to be made use of in future campaigns. Activities and humanitarian assistance delivered as part of the campaign are published in our journal and webpage.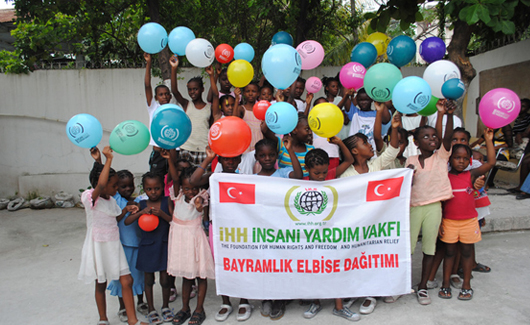 Flour distribution to 38 thousand 601 families in Somalia
IHH Humanitarian Relief Foundation has been carrying its aid efforts in Somalia, and our effort intensified following the severe drought that has hit the country since 2020, causing millions facing difficulties in accessing clean water and food.
Mobile soup kitchen from Turkey to Ukraine
The mobile soup kitchen dispatched by the IHH Humanitarian Relief Foundation to Ukraine, which is under Russian bombardment, departed from Istanbul. The soup kitchen was intended to provide food to 30,000 people each day. In addition, three truckloads of humanitarian supplies provided to Ukraine by the IHH in recent weeks have been delivered to war victims.
IHH helped 700,000 Syrians in 2022.
In 2022, IHH Humanitarian Relief Foundation delivered 2,043 truckloads of humanitarian relief supply to war-affected Syrian residents living in the country's IDP camps and settlements in various locations.