1850 Civilians Evacuated from Homs
Teams from IHH Humanitarian Relief Foundation received 1850 civilians evacuated from Hums with emergency aid kits.
At ground zero IHH Humanitarian Relief Foundation received and transferred 1850 civilians evacuated from al-Waer, Homs to safe zone as a result of the agreement that was concluded between the opposition and the Assad regime forces.
In accordance with the agreement between the regime and the opposition five evacuations of civilians from al-Waer, Homs controlled by the pro-opposition groups took place. The recent one was carried out in the early hours of last Sunday. The sixth group of about 1850 people left Homs by 50 buses and 8 ambulances.
IHH teams waited at the standby at ground zero that is al-Rakhshan village off Homs in order to hand out food packages to the evacuee Syrian families arriving from al-Waer. Meanwhile the injured, who had been under a one-and-half year long siege by the regime forces, are transferred to the hospitals in Idlib via IHH ambulances.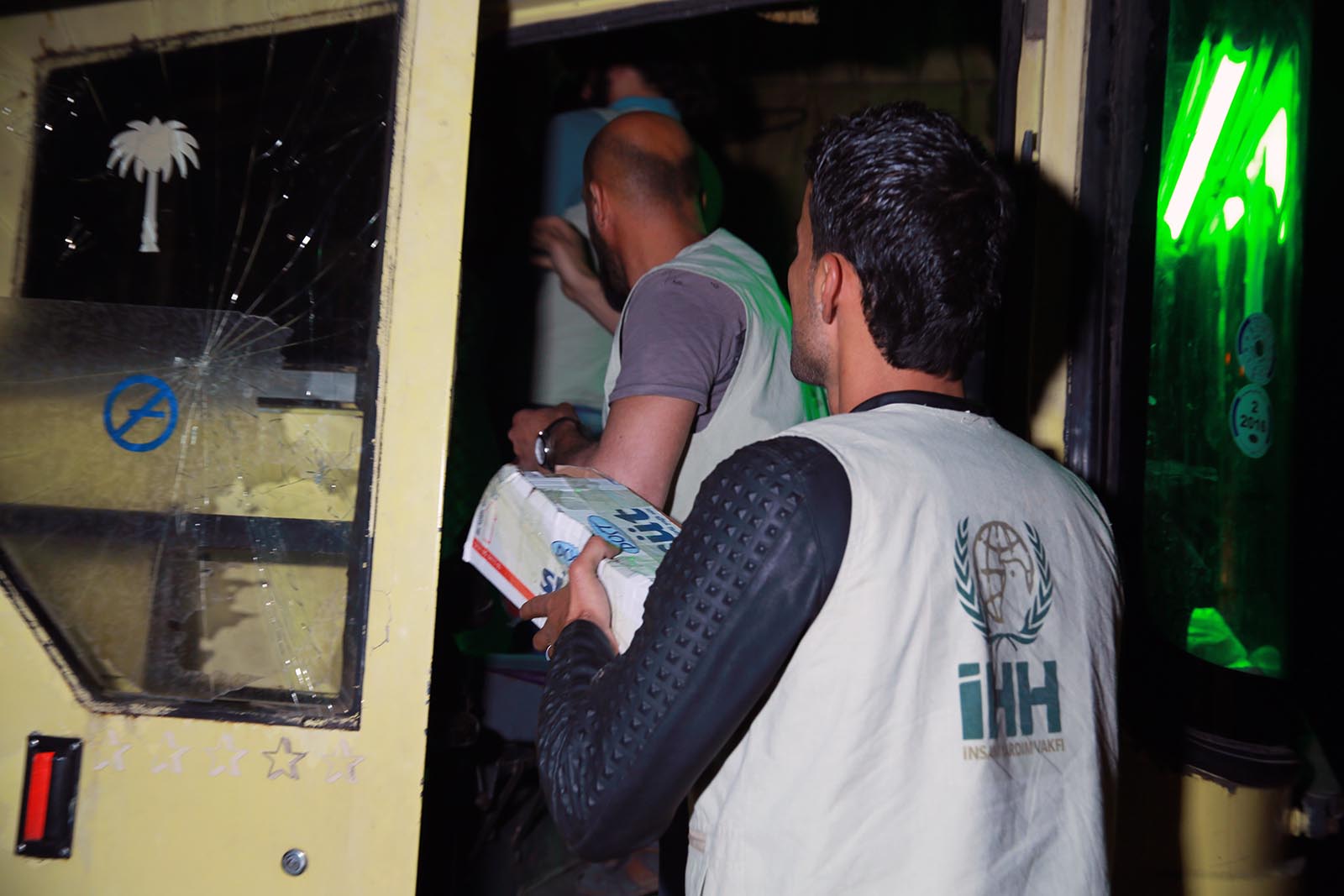 "Thirteen Thousand Civilians To Be Evacuated in Total"
Erhan Yemelek, one of the coordinators at IHH Logistics Center in Antioch Reyhanli gave information on the evacuation from Homs, "Since day one of the current conflict in Syria we have been working toward the alleviation of suffering of vulnerable civilians" he said and added:
"Our foundation's humanitarian diplomatic efforts in particular are as crucial as the relief efforts. Another group of 1850 civilians evacuated from al-Waer town of Homs has been transferred by 50 buses and 8 ambulances to temporary shelters in Idlib. IHH teams handed out emergency aid kits to the civilians. So with the recent evacuation the number of internally displaced civilians who have arrived in Idlib amounts to 9.350. Thirteen thousand more civilians will be evacuated. Meanwhile the sick and wounded are also transferred to the field hospitals in Iblib by IHH ambulances for their treatment."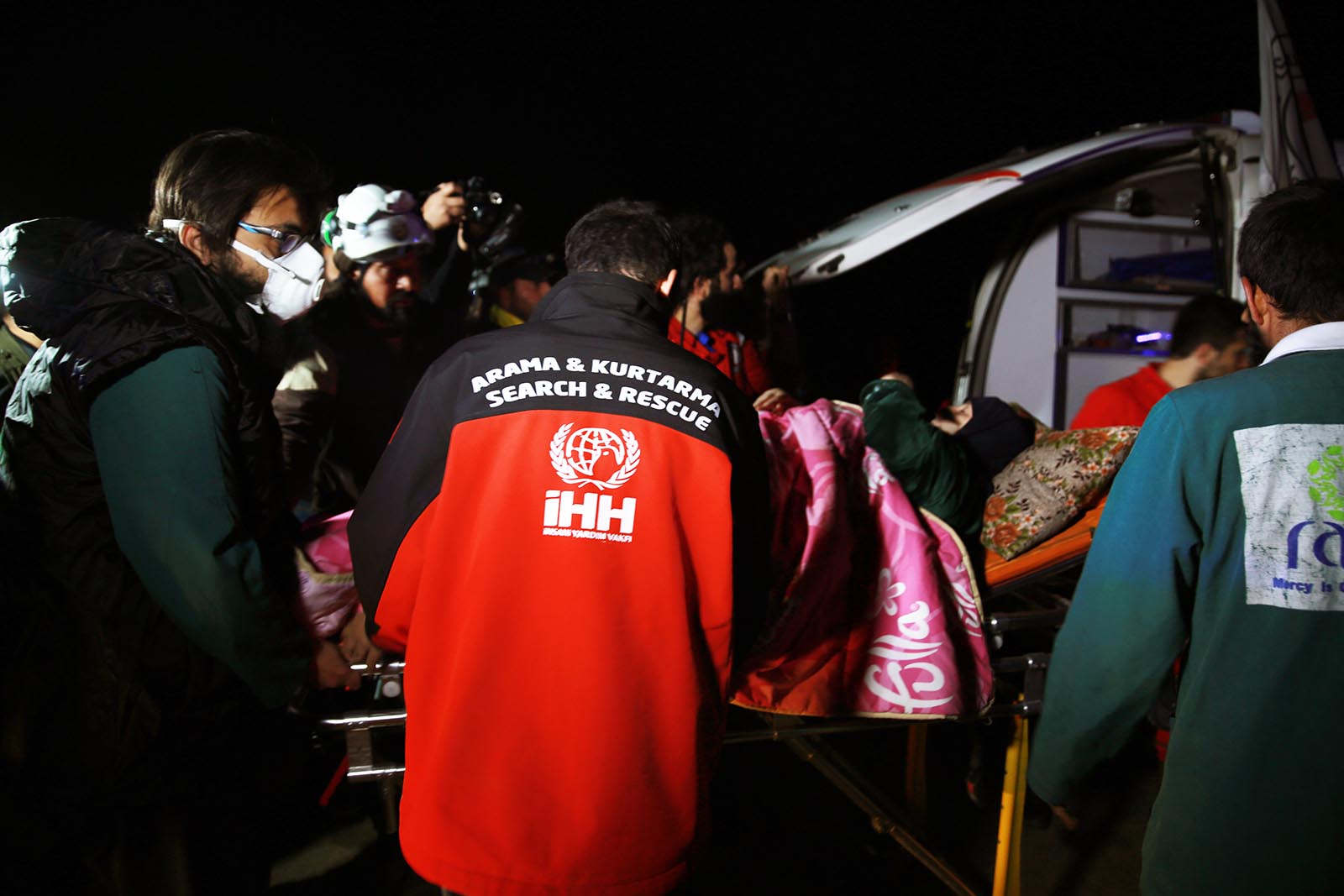 The evacuees from al-Waer, Homs will in the meantime stay in temporary shelters set up by IHH in collaboration with SAAD Organization.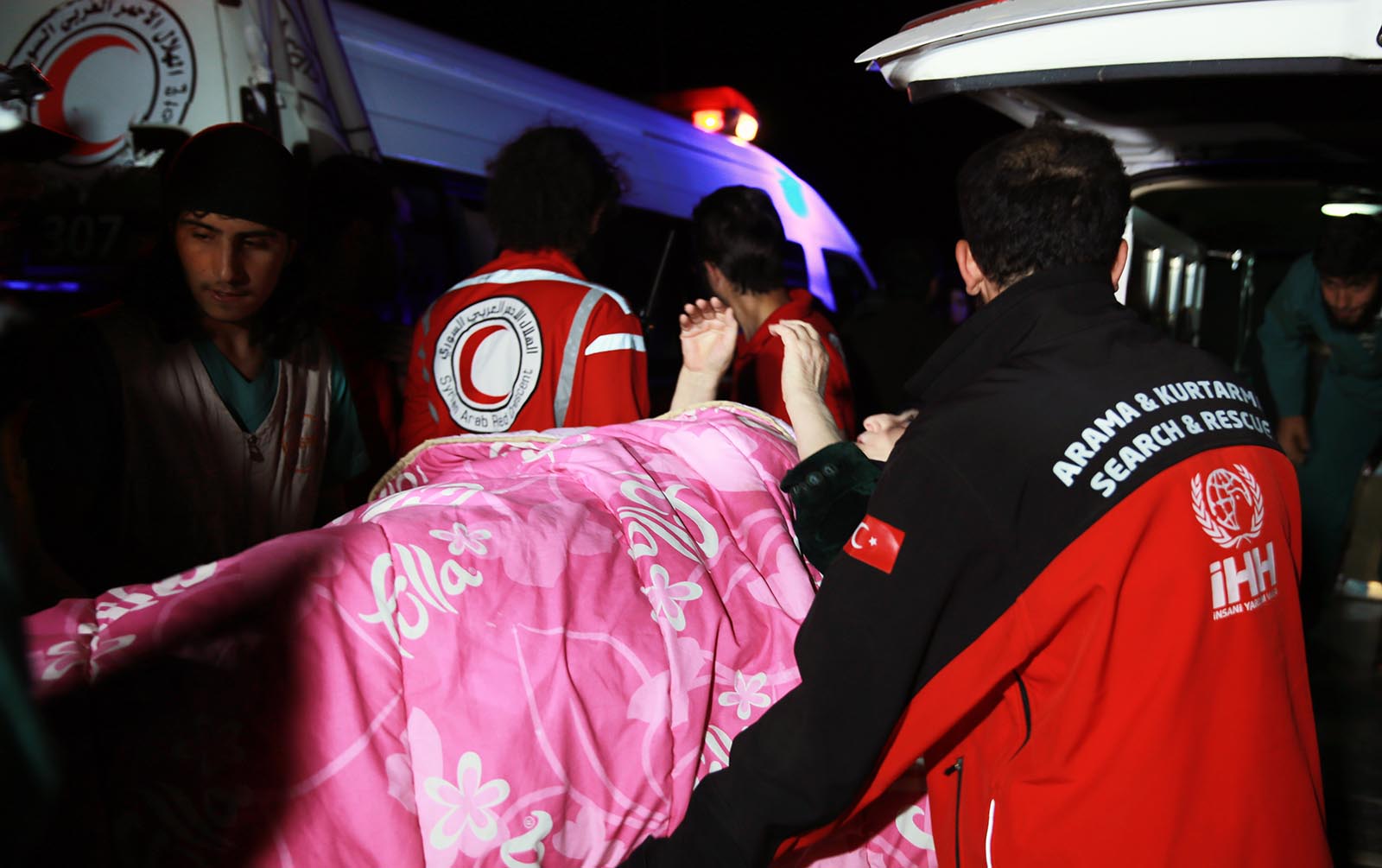 Drought affects 36.1 million people in East Africa
There are currently 36.1 million people in Somalia, Ethiopia, and Kenya who are suffering from the effects of the protracted drought. Drought has created severe obstacles to the availability of food and water in three different nations.
Aid for flood-affected families in Sudan
Sudan's last week's flood is still impacting the country. The floods, which claimed 99 lives and wounded 94 others also destroyed houses, workplaces, and acres of farmland. After the floods, IHH Humanitarian Relief Foundation launches its relief efforts for the victims there.
IHH Takes Action for Pakistan
The flood occurred the day before due to heavy rains in Pakistan. The flood resulted in the deaths of 1061 people and injured 1575 others. Right after the flood, the IHH Humanitarian Relief Foundation launched an emergency relief effort for the country.