20 thousand stationary sets for Idlib
IHH Bursa delivered stationary sets to 20 thousand students in Syria's Idlib.
IHH Humanitarian Relief Foundation is continuing its education support to students in Syria. We delivered stationary sets to 20 thousand students struggling to study amidst the difficult conditions in the war-torn country.
Each set consists of pencils, erasers, exercise books, pens, rulers, a pencil case, coloring pencils, drawing books and a school bag.
Explaining that education is extremely important for a nation, IHH Humanitarian Relief Foundation's Bursa Branch head Hüseyin Kaptan said, "We distributed the stationary sets to put a smile on the faces of our students on these areas where the war has continued for many years."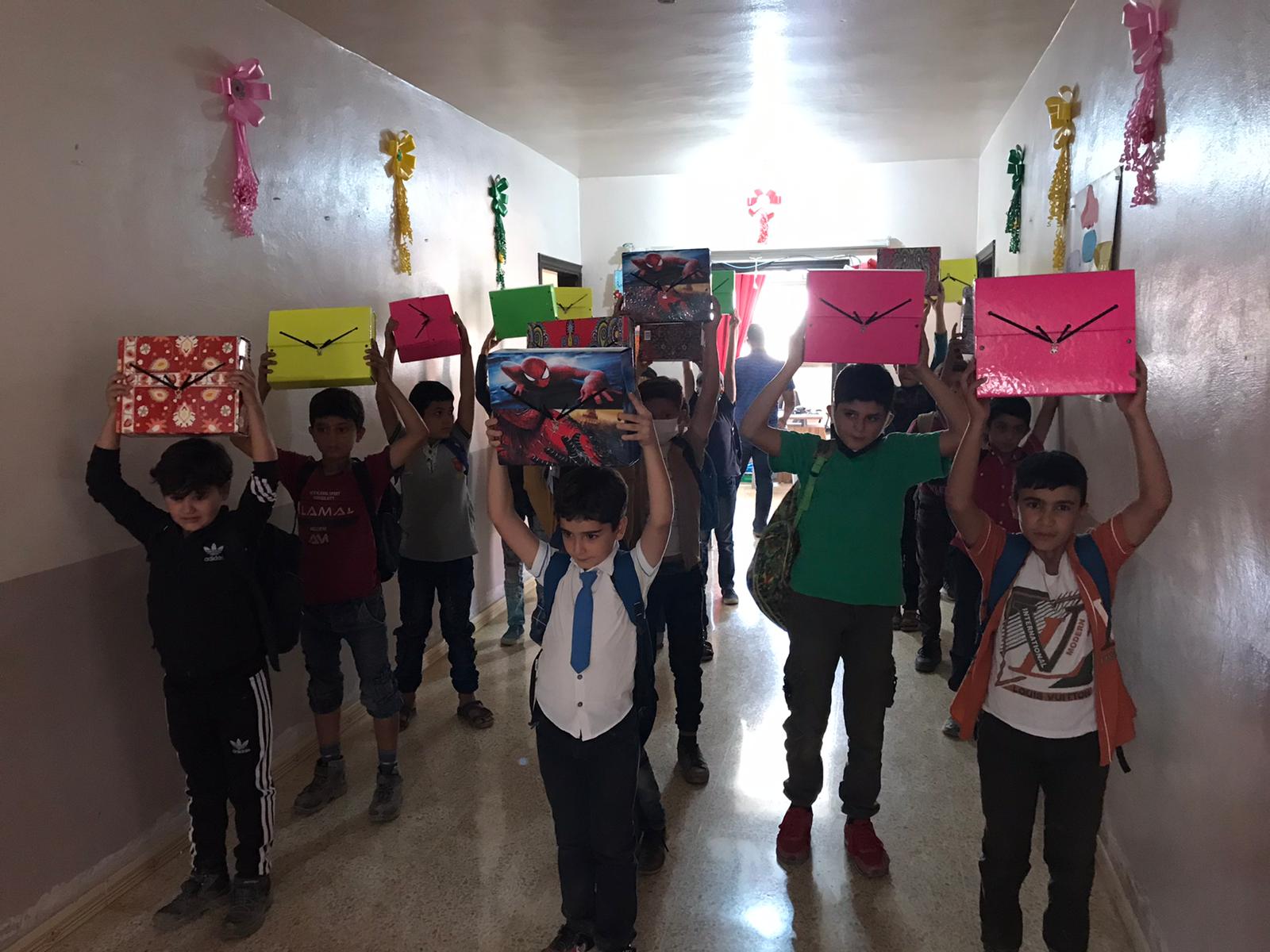 Kaptan, who said the students would be able to use the stationary aid throughout the school year, thanked all the individuals and organizations that supported these children who have to attend school under extremely difficult conditions.
IHH Humanitarian Relief Foundation has continued its aid activities in many fields including education, healthcare, food and shelter aid since the Syrian War began.
Flour distribution to 38 thousand 601 families in Somalia
IHH Humanitarian Relief Foundation has been carrying its aid efforts in Somalia, and our effort intensified following the severe drought that has hit the country since 2020, causing millions facing difficulties in accessing clean water and food.
Mobile soup kitchen from Turkey to Ukraine
The mobile soup kitchen dispatched by the IHH Humanitarian Relief Foundation to Ukraine, which is under Russian bombardment, departed from Istanbul. The soup kitchen was intended to provide food to 30,000 people each day. In addition, three truckloads of humanitarian supplies provided to Ukraine by the IHH in recent weeks have been delivered to war victims.
IHH helped 700,000 Syrians in 2022.
In 2022, IHH Humanitarian Relief Foundation delivered 2,043 truckloads of humanitarian relief supply to war-affected Syrian residents living in the country's IDP camps and settlements in various locations.