IHH is at the earthquake zone with a 5,852 person team
The IHH Humanitarian Relief Foundation is carrying out activities in earthquake zones with 5,852 search and rescue workers and aid volunteers. While the IHH Search and Rescue Teams pulled 2,934 deceased and injured people from the rubble, emergency aid volunteers delivered support to hundreds of thousands of people in many different areas.
The IHH Humanitarian Relief Foundation, which has been conducting search and rescue and humanitarian aid operations since the quake's initial hours, continues its efforts with 5,852 search and rescue personnel and emergency aid volunteers. So far, search and rescue crews have pulled 2,934 deceased or injured people from the wreckage. Many types of assistance, including food, housing, and clothes, were provided by emergency aid teams to earthquake-affected areas.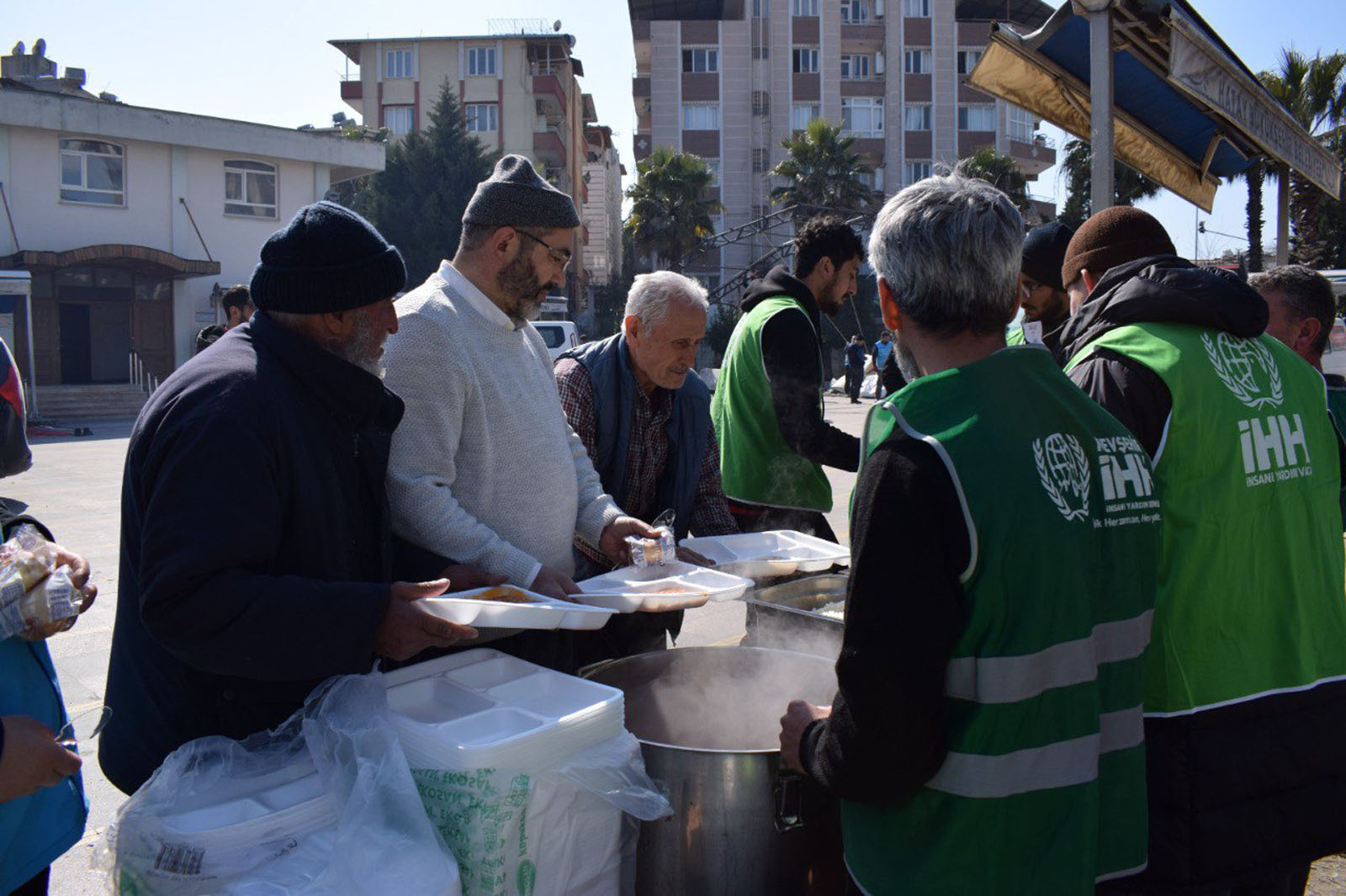 Hot meals distribution to 1 million 115 thousand people
Other aid efforts carried out by IHH for the people affected by the earthquake are as follows:
-1 million 284 thousand 976 dishes of hot meals
-5 million 304 thousand 721 loaves of bread
-750 aid trucks and lorries
-143 thousand 317 pieces of blankets
-1 million 348 thousand 249 crates of water
-57 thousand 873 pieces of hygiene kits
-226 thousand 596 pieces of clothing
-12 thousand 612 pieces of baby formula
-65 thousand 949 pieces of baby diapers
-322 thousand 624 various foodstuffs
-38 thousand 317 pieces of furnishes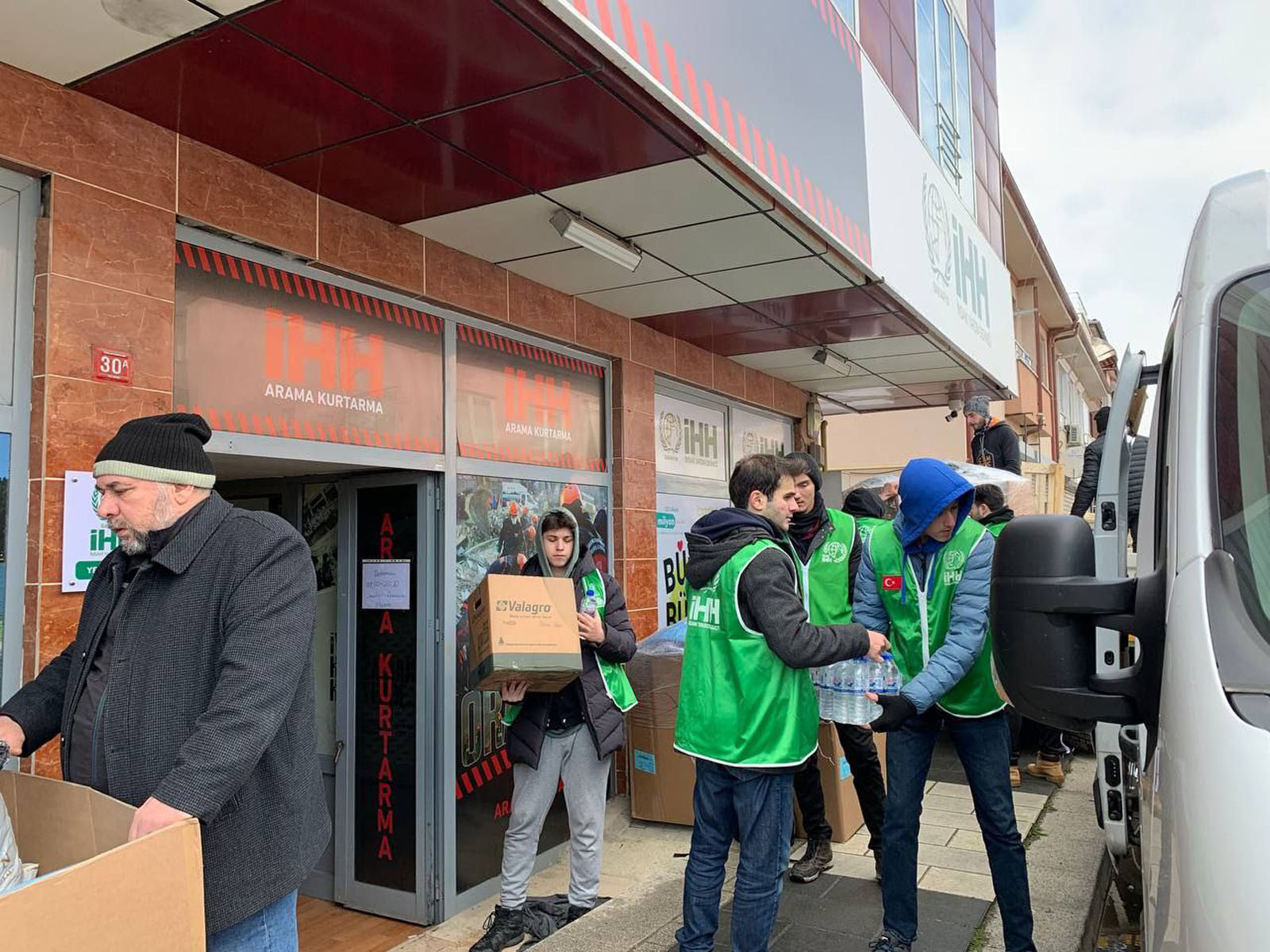 To support the relief efforts
People who want to support the relief efforts of IHH Humanitarian Relief Foundation in the earthquake areas can donate 10 TL by messaging "DEPREM"  to 3072. Those who want to donate higher amounts can do so by writing "EARTHQUAKE" in the explanation section of their donations  through IHH's website or in their bank statements
Drought affects 36.1 million people in East Africa
There are currently 36.1 million people in Somalia, Ethiopia, and Kenya who are suffering from the effects of the protracted drought. Drought has created severe obstacles to the availability of food and water in three different nations.
Aid for flood-affected families in Sudan
Sudan's last week's flood is still impacting the country. The floods, which claimed 99 lives and wounded 94 others also destroyed houses, workplaces, and acres of farmland. After the floods, IHH Humanitarian Relief Foundation launches its relief efforts for the victims there.
IHH Takes Action for Pakistan
The flood occurred the day before due to heavy rains in Pakistan. The flood resulted in the deaths of 1061 people and injured 1575 others. Right after the flood, the IHH Humanitarian Relief Foundation launched an emergency relief effort for the country.