IHH in AidEX 2022
IHH Humanitarian Relief Foundation participated in the AidEX 2022 Humanitarian Relief Fair held in Brussels.
IHH was part of the AidEX 2022 Humanitarian Relief Fair in Brussels, Belgium. More than 2,500 representatives from NGOs in 65 countries attended the event, creating a platform for humanitarian groups to network and exchange ideas. IHH also opened a booth at the fair.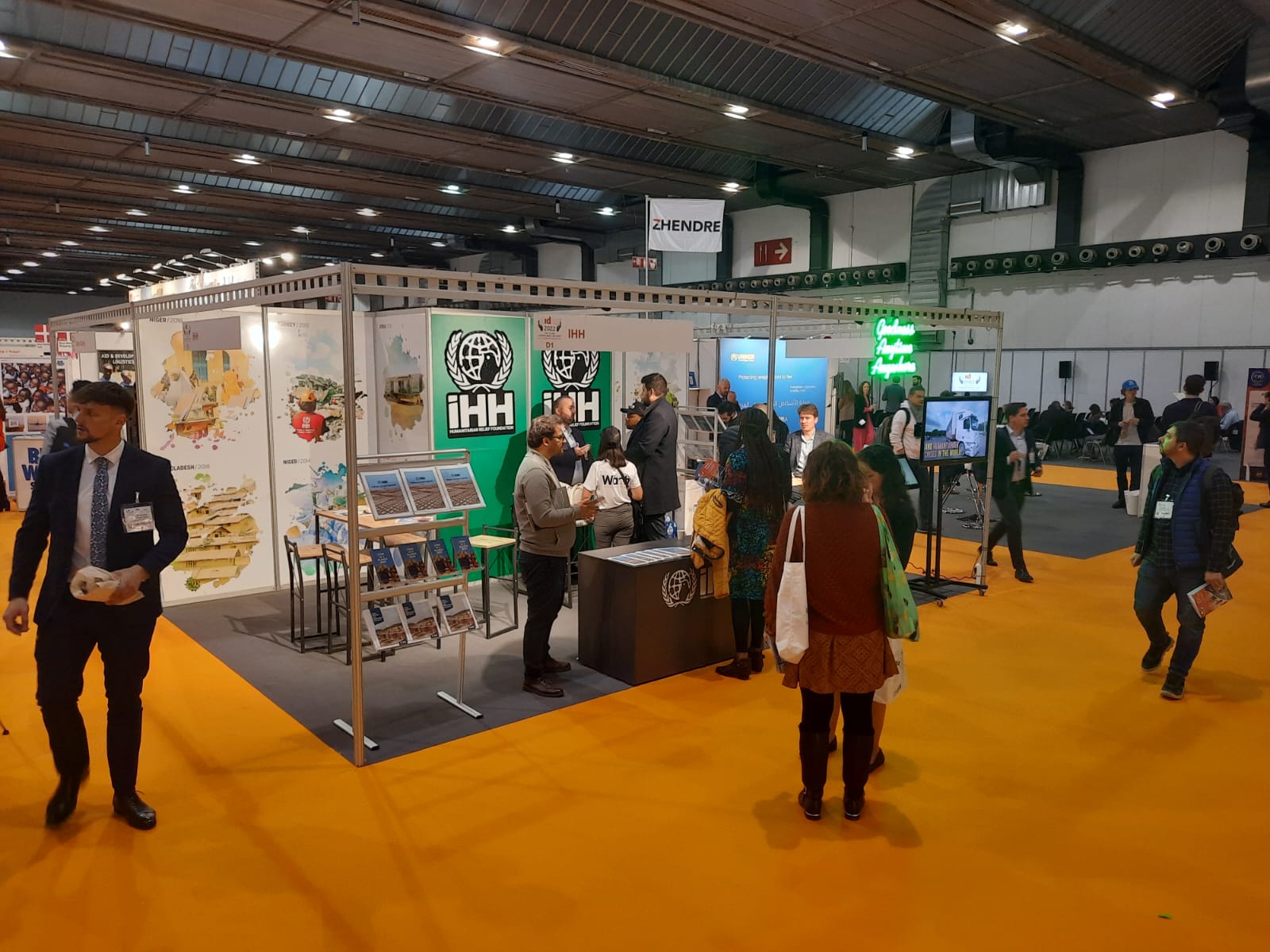 IHH delivered its recommendations
In one of the most significant meeting spots of international non-governmental organizations, IHH offered its recommendations on issues including capacity building, finance, involvement in international partnerships, and visibility.
IHH's booth was visited by various international organizations. IHH also participated in the same expo last year and has developed a number of new connections there.
IHH plans to reach 3 million people in Ramadan.
The IHH Humanitarian Relief Foundation, which has carried out Ramadan activities for over 30 years in different geographies around the globe, will continue to spread goodness this year in Turkey and around the globe with the slogan "Ramadan, The Blessing of The Life." IHH will prioritize the earthquake-affected provinces, aiming to deliver humanitarian aid to about 3 million people.
IHH launched 107 permanent works in 2022
In 2022, IHH Humanitarian Relief Foundation launched 107 permanent projects in 17 Asian, African, Balkan, and Middle Eastern countries. 33 construction works are ongoing in 13 countries. In addition, IHH also constructed 2,093 briquette houses in Syria, while the construction of another 2,210 houses continues.
Mosque-Masjid, Orphan
06.01.2023