IHH plans to reach out to 2.5 million people in Ramadan
After 30 years of Ramadan projects in different geographies of the world, IHH Humanitarian Relief Foundation is planning aid activities in 57 countries including Turkey this year, with the slogan "Continue the Spirit of Ramadan." IHH plans to deliver the donors' zakat, sadaqah, fitra and donations to almost 2.5 million people in regions suffering from war, occupation and natural disasters.
IHH teams will knock the doors of people in need, refugees and orphan families and deliver Ramadan aid in the regions they visit.
As in the past, IHH will be providing support to orphans and their families this Ramadan; distributing eid clothing to orphans, delivering food packets, preparing iftar meals and providing cash support for orphans in Turkey and abroad. We estimate that almost 2.5 million people will benefit from IHH's aid distribution in Turkey and abroad.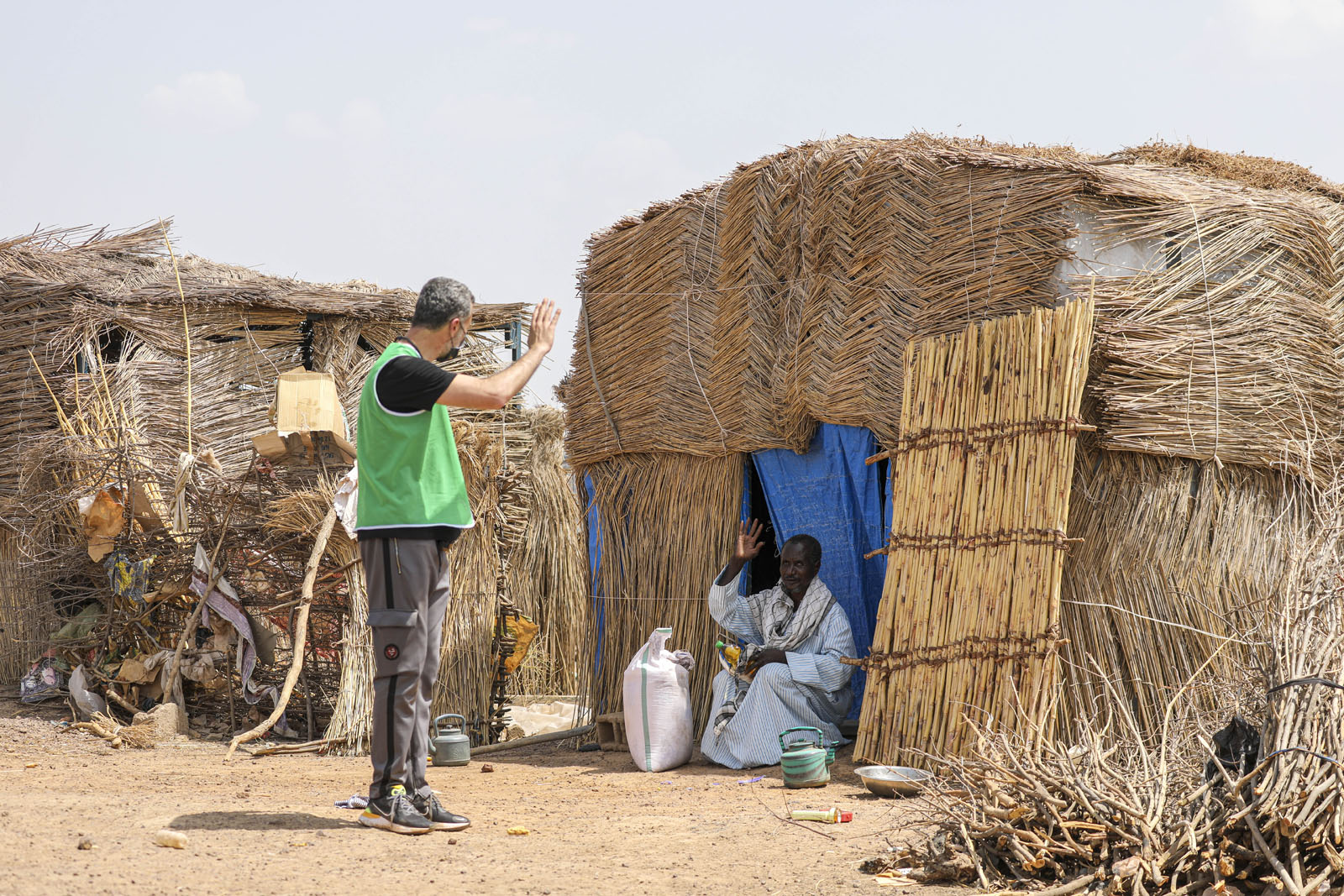 Food packets sent to 81 cities
This Ramadan, it is estimated that almost 140.000 people will benefit from the fitra and zakat of our donors. In total, almost 300.000 people in Turkey and abroad will benefit from the food packets priced at 400 TL each.  We will send 65 trucks of aid to 81 cities of Turkey, our priority country.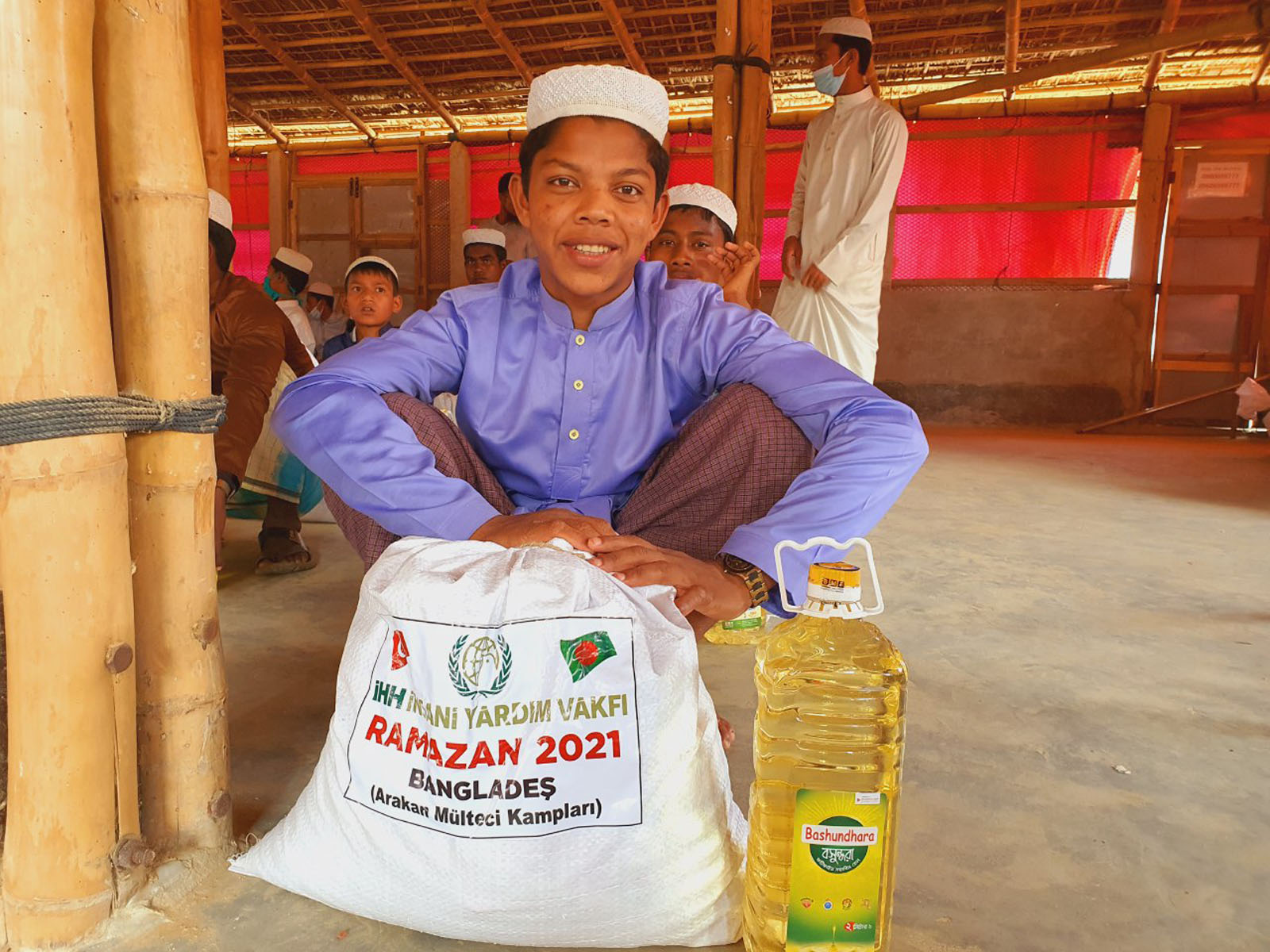 Iftar meals will be served
Donors can contribute to iftar meals by donating 50 TL per person for the iftar meals to be given abroad. Iftar meals will also be distributed in various regions and camps in Syria.
IHH has also planned aid projects to bring a smile on the faces of children. In this regard, eid clothing will be distributed to 100.000 orphans and children in need in 31 countries. Donors can meet the need of eid clothing and clothe a child from head to toe for 200 TL, all over the world.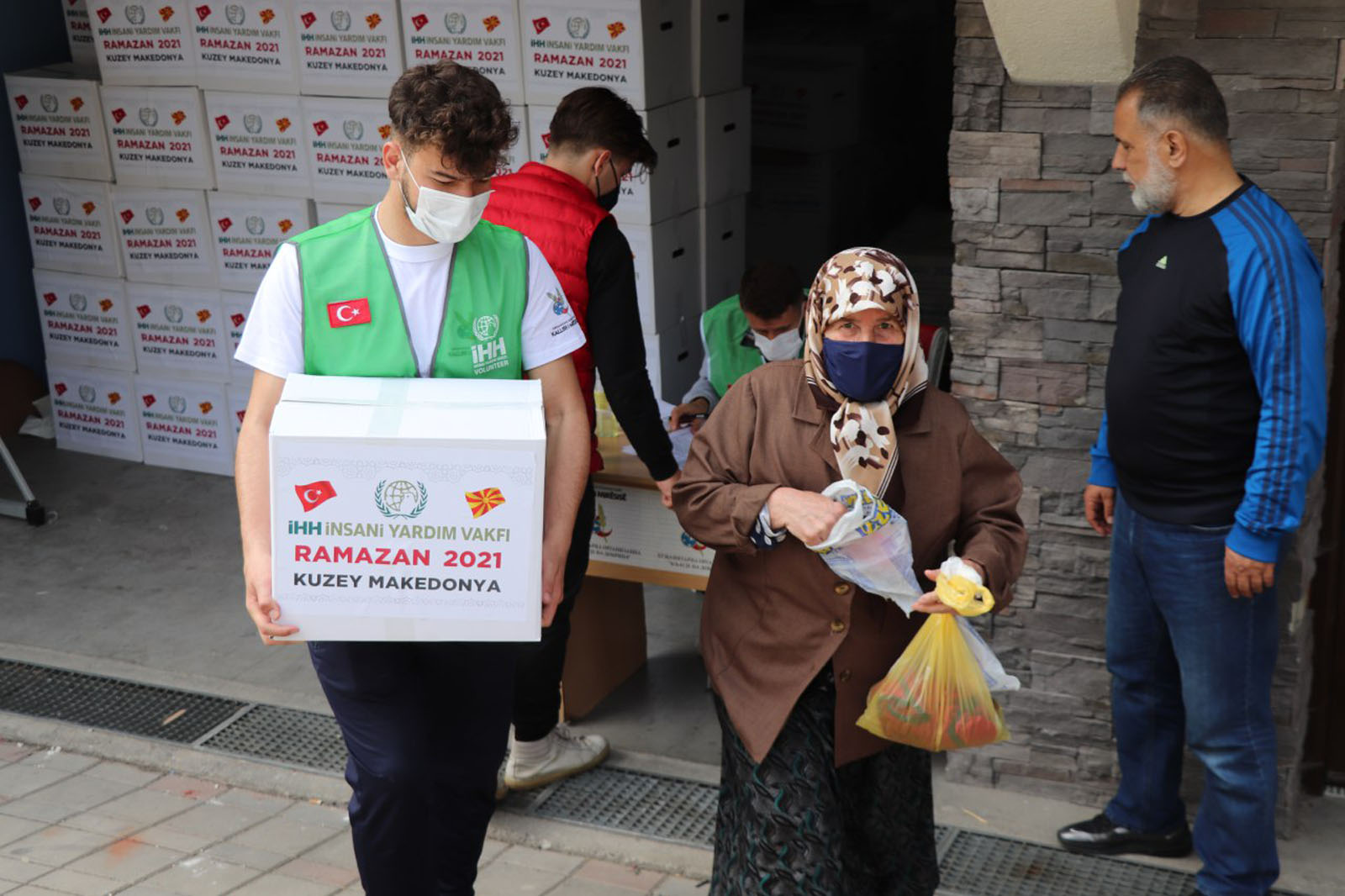 Aid operations will be carried out in 57 countries including Turkey
This Ramadan, IHH will deliver aid in 57 countries including Turkey. In addition to Turkey, we plan to carry out aid projects in the following geographies, giving priority to regions of war and crisis:
Central Asia, Eastern Asia and Caucasia: Azerbaijan, Georgia, Afghanistan, Kyrgyzstan, Kazakhstan, Mongolia and Tajikistan.
The Balkans: Bosnia-Herzegovina, Kosovo, Albania, North Macedonia, Romania, Montenegro and Serbia (Sanjak and Preshovo).
South America: Colombia.
Africa: Chad, Mali, Benin, Togo, Niger, Sierra Leone, Burkina Faso, Mauritius, Burundi, Ethiopia,
Sudan, Somalia, Tanzania, Kenya, Uganda, Djibouti, Cameroon, South Africa, Mozambique, Guinea and Zimbabwe.
Middle East: Yemen, Palestine, Iraq, Lebanon, Jordan, Syria, Libya, Tunisia and Iran.
South Asia: Bangladesh, Myanmar (Arakan), Pakistan, Indonesia, Thailand (Patani), Nepal, Sri
Lanka and Moro.
Central Europe and Eastern Europe: Moldova, Hungary and Ukraine.
What did we do last Ramadan?
-In our 2021 Ramadan operations, IHH reached out to 2 million 700.000 people in 56 countries and 81 cities of Turkey.
-Zakat, fitra and fidya was distributed to 151.673 people in need.
-303.288 food packets were distributed.
-1 million 518.713 people benefitted from the distribution of food aid.
-Iftar meals were given to 296.234 people.
-Eid clothing was distributed to 140.209 orphans and children in need.
-Food coupons were distributed to 23.165 families, mostly in Turkey. 41.767 hygiene packets were distributed to war victims in Syria.
To give support
Donors can donate their zakat, fitra, sadaqah and food packets for the oppressed, the aggrieved and Muslims facing hardship in Turkey and different parts of the world and support our aid campaigns that will be continuing throughout Ramadan. Donors can contribute by:
-Donating 50 TL by sending an SMS to 4072 texting the code FITRE,
-Donating 50 TL by sending an SMS to 3072 texting the code IFTAR
-Donate 10 TL by sending an SMS to 3072 stating one of the following codes: KUMANYA,
BAYRAMLIK or IFTAR
Those that want to contribute larger amounts can donate via IHH's bank account number, online via our website or by personally visiting the nearest IHH representative office.
Flour distribution to 38 thousand 601 families in Somalia
IHH Humanitarian Relief Foundation has been carrying its aid efforts in Somalia, and our effort intensified following the severe drought that has hit the country since 2020, causing millions facing difficulties in accessing clean water and food.
Mobile soup kitchen from Turkey to Ukraine
The mobile soup kitchen dispatched by the IHH Humanitarian Relief Foundation to Ukraine, which is under Russian bombardment, departed from Istanbul. The soup kitchen was intended to provide food to 30,000 people each day. In addition, three truckloads of humanitarian supplies provided to Ukraine by the IHH in recent weeks have been delivered to war victims.
IHH helped 700,000 Syrians in 2022.
In 2022, IHH Humanitarian Relief Foundation delivered 2,043 truckloads of humanitarian relief supply to war-affected Syrian residents living in the country's IDP camps and settlements in various locations.