IHH Antalya aims to open Qur'an Centre in Sri Lanka
IHH Antalya Humanitarian Relief Association has organised an introductory meeting in regard to the new Qur'an Centre they will be building in Sri Lanka.
Sri Lanka, Turkey
10.03.2014
Roughly 500 volunteers attended a breakfast meeting which took place in the Yeryüzü Education and Cooperation Foundation and Mercan Radio buildings on the 9th of March, 2014.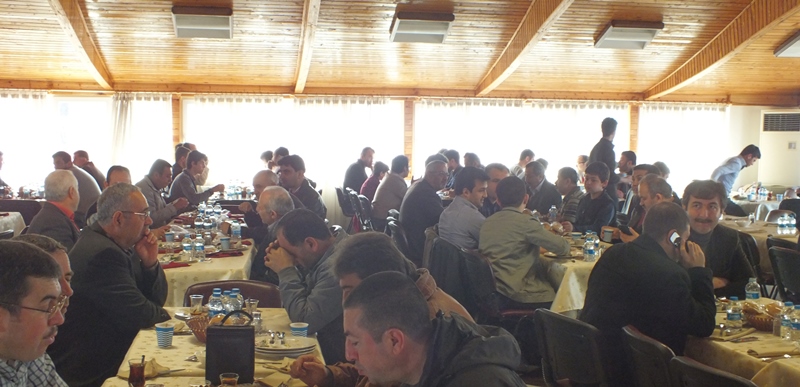 Antalya Humanitarian Relief Association stated that the Qur'an Centre being built in Sri Lanka will be given the name Merhum Hamza Taş Qur'an Centre, while giving information regarding the project. Officials have stated that the cost of the project is at an estimated fifty-five thousand dollars and "it will be completed with the help of Antalya's charitable people, God willing."
At the end of the evening plaques of appreciation were presented to participants.
56 trucks of coal aid for Syria
The Kur'an ve Sünnet Yolunda Grubu/Quran and Sunnah Group that conducts volunteer-based aid operations for the oppressed with the slogan "A Project a Month", donated 56 trucks of coal to Syria via IHH as part of its December project.