IHH Puts a Smile on Faces in Afghanistan
IHH Humanitarian Relief Foundation brought hope to thousands of needy Afghan families through food aid, firewood, schools, water wells, and vocational training programs in sewing.
Afghanistan is among the countries where living conditions are very difficult due to harsh nature and the conflict in the country. Therefore local people have a hard time finding firewood and food during winter. Potable water is also scant in the country where IHH Humanitarian Relief Foundation tries to offer a helping hand to those in need with the help of charitable donors from Turkey.
IHH teams who traveled to the region in order to deliver the aid in person facilitated the distribution of food, firewood and the construction of schools, building wells and organization of vocational training programs in sewing, thus brought hope to thousands of people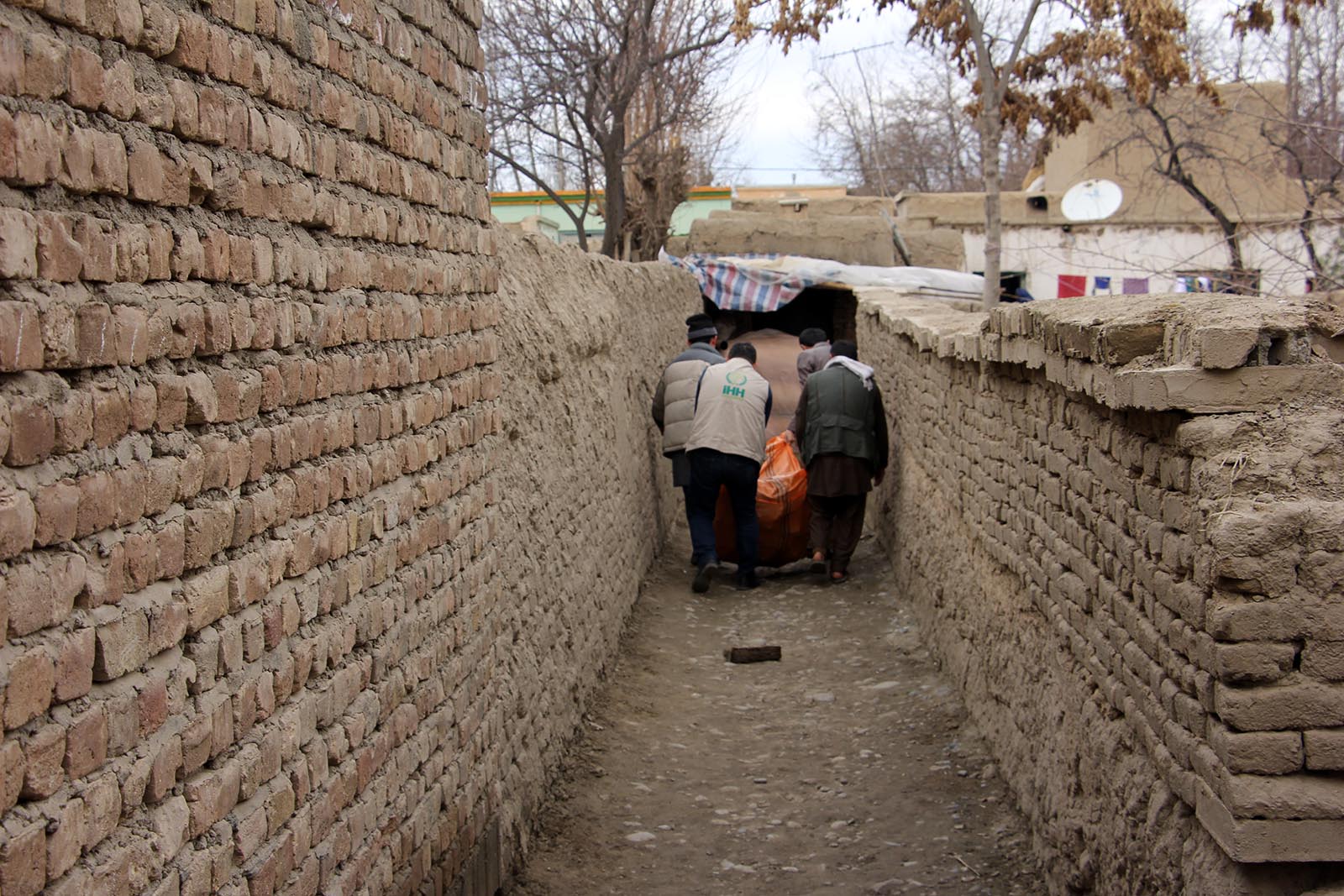 5 Separate Activities
IHH team carried out five different activities in the region, which are as follows:
Winter food aid to two thousand families living in Mezar Sherif, Takhar, Badakhshan, Lagman, Jalalabad, and capital Kabul.
Firewood aid to 350 families living in Semengan, Badakhshan, Takhar ve Kunduz provinces.
In Takhar province Julga High School where 1050 students are sponsored by Sultanbeyli IHH branch was destroyed due to harsh conditions. IHH has rebuilt the school. In April following the last inspections the school will open doors to students who will continue their studies in clean and fresh classrooms.
Inspection of the wells under construction
Visiting vocational training programs in sewing and embroidery organized in Semengan and Talokon provinces where high school girls also teach the participants mostly widow women how to read and write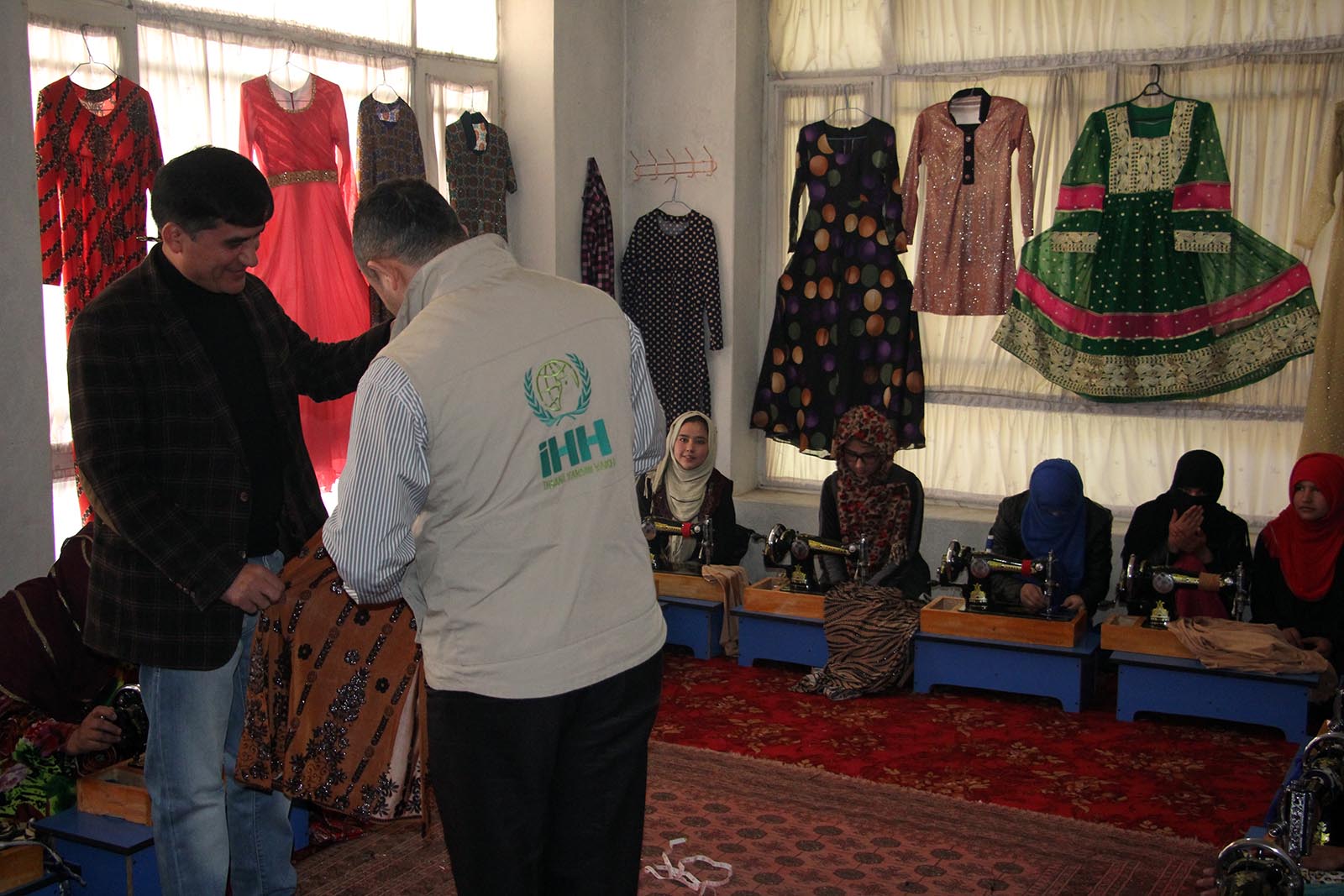 "IHH stands with Afghan People"
IHH Central Asia and Caucasus Department Deputy Head Ayvazov who flied to Afghanistan to see the activities in person said, "IHH keeps working toward healing and standing with the suffering Afghan people in their difficult times. That is why we came to Afghanistan, which experiences extremely harsh weather conditions lately, in order to carry out our relief operations.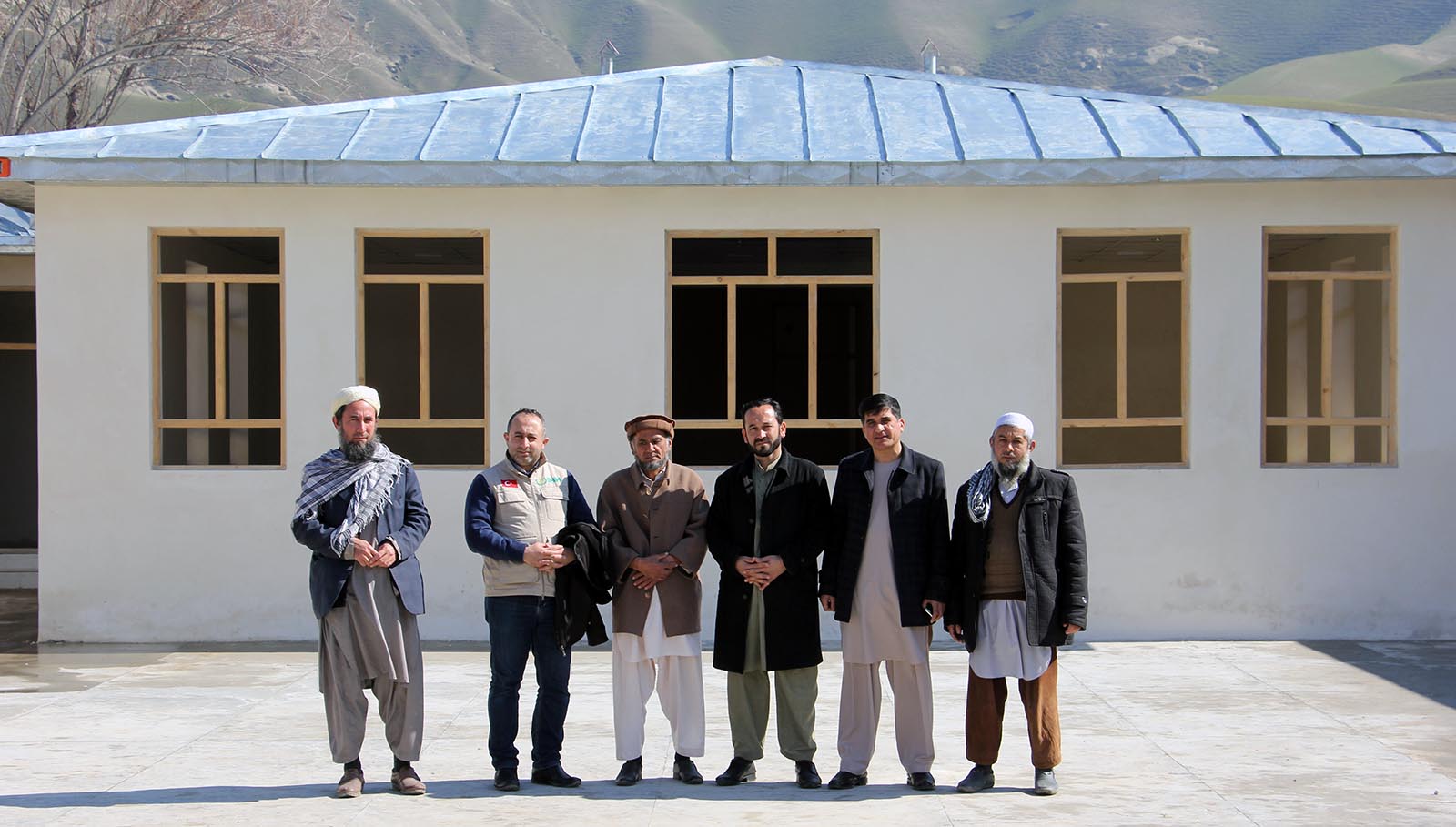 A 160 Children Capacity New Orphanage
IHH plans to built a new 160 children capacity orphanage is Taloqan city of Takhar province.
The last terminal of "An Armful of Goodness"
IHH Humanitarian Relief Foundation continues to commemorate the 11th annual Orphan Solidarity Days (OSD) project with the theme "An Armful of Goodness". Many studies have been carried out for orphans and their families in Kenya, one of the countries where the initiative is executed.
54,000 loaves of bread for camps in Syria per day
Through a partnership between the IHH and the İnsan Charity Foundation, and with financial support from The United Nations Office for the Coordination of Humanitarian Affairs (OCHA), 54,000 loaves of bread are supplied daily to civilians living in camps in the countryside of Idlib province in northern Syria
4 permanent works in Sierra Leone
In West Africa's Sierra Leone, IHH inaugurated four distinct buildings including orphanages, universities and mosques. The newly inaugurated permanent works are vital to the country's future.
Mosque-Masjid, Orphan
17.11.2022