IHH continues to help Ezidi people
IHH distributed food packages to 400 Ezidi famiilies fleeing from Shengal and taking refugee in Batman, Turkey.
IHH continues to help Ezidi people fleeing from Sengal and taking refugee in Batman.
Pointing out that humanitarian aid will continue to be delivered to the needy people without discriminating religions, sects, languages and nationalities, IHH authories made an explanation as: ¨Speeding up its work, IHH distributed food packages to approximately 400 families that it determined in Batman in order to help and support Ezidi people who have been fleeing from Shengal region in Iraq and taking refugee in Turkey increasingly day by day for some time. IHH continues to help its aid operations with the goal of helping all needy people without discriminating his religion, language and nationality.¨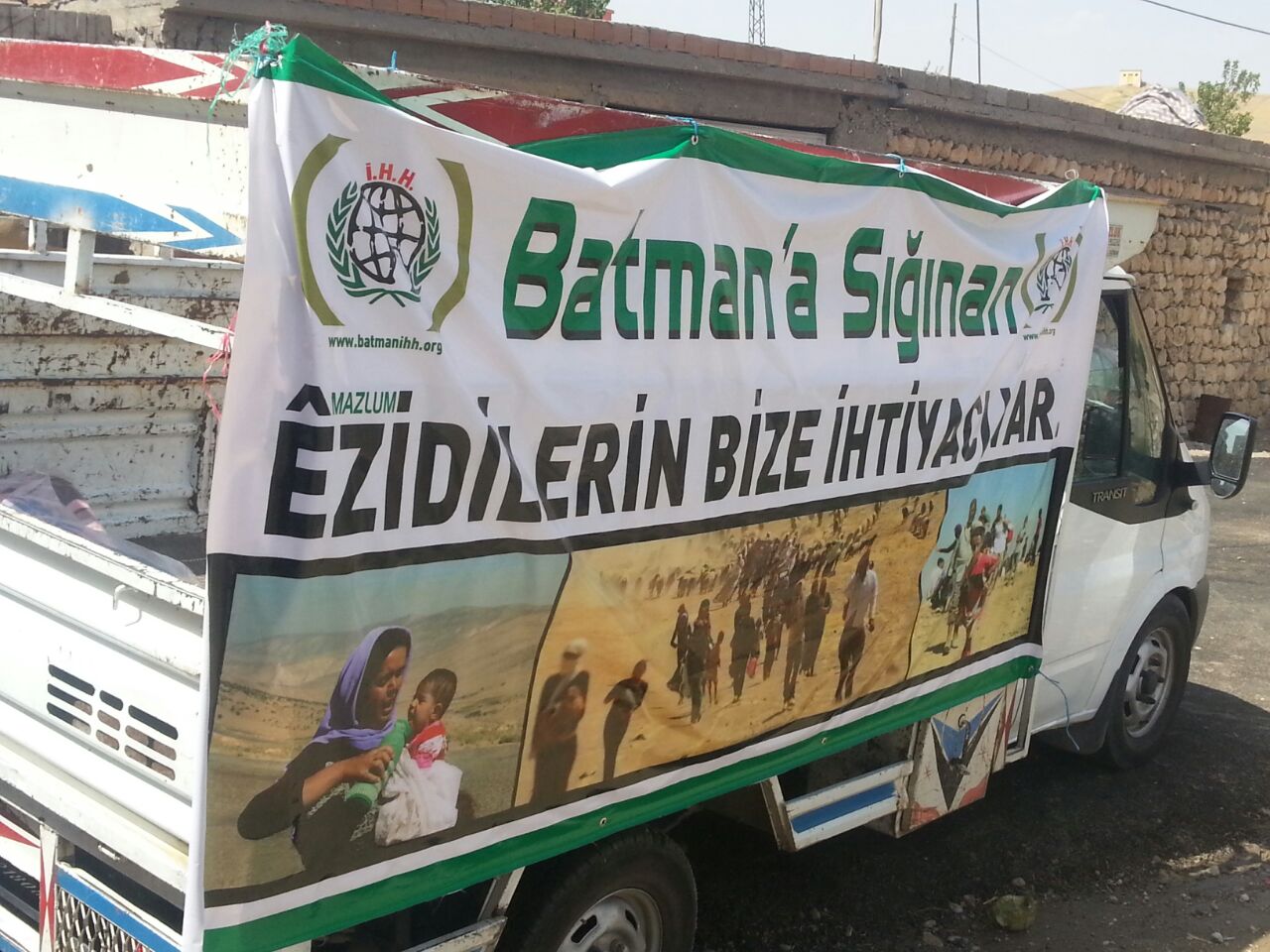 Aid for flood-affected families in Sudan
Sudan's last week's flood is still impacting the country. The floods, which claimed 99 lives and wounded 94 others also destroyed houses, workplaces, and acres of farmland. After the floods, IHH Humanitarian Relief Foundation launches its relief efforts for the victims there.
IHH Takes Action for Pakistan
The flood occurred the day before due to heavy rains in Pakistan. The flood resulted in the deaths of 1061 people and injured 1575 others. Right after the flood, the IHH Humanitarian Relief Foundation launched an emergency relief effort for the country.
IHH delivers aid to Gaza
In the attacks carried out by the occupying Israel against Gaza, 44 people, including 14 children, were martyred and 360 people were injured. The IHH Humanitarian Relief Foundation, which took action immediately in the aftermath of the attacks, launched emergency relief efforts for the people of Gaza.