IHH continues to help refugees at the border
IHH has offered a helping hand to the refugees seeking coming in from the attacks present in the urban regions of the province Aleppo in Syria. Distributions of water and blankets have taken place with temporary accommodation centers also being set up. Food distribution has also started with IHH's mobile kitchen distributing food.
IHH Humanitarian Relief Foundation keeps helping out tens of thousands of refugees who fled Aleppo and arrived at the Turkish border near the southern city of Kilis
Following Assad regime and Russian forces intensified attacks on Aleppo thousands of people rushed to Turkish border. IHH built tent camps across the border to shelter those people.
5,500 tents set up
IHH Emergency Aid Team, which consists of 300 people, set up camps in Bab al-Salam and Haramain to shelter the refugees. So far, IHH teams have set up nearly 5,500 tents and distributed 3 thousand 200 blankets.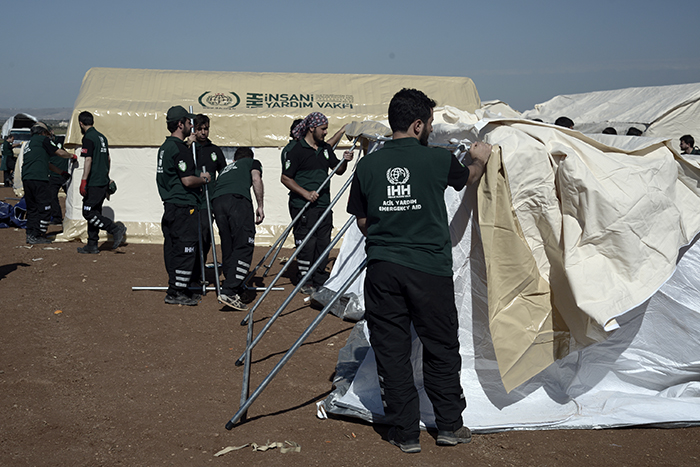 Around 60 thousand people are now sheltering in the camps in the regions of Bab al-Salam and Haramain.
We have recently set up our ninth camp due to insufficient shelter for these refugees. With this camp, which we named 'Muqawamah', more 25 thousand refugees will be accommodated.
Hot meals to 50 thousand refugees on a daily basis
IHH team is distributing hot meals to 50 thousand refugees in the area daily while delivering 100 thousand loaves of bread to the refugees.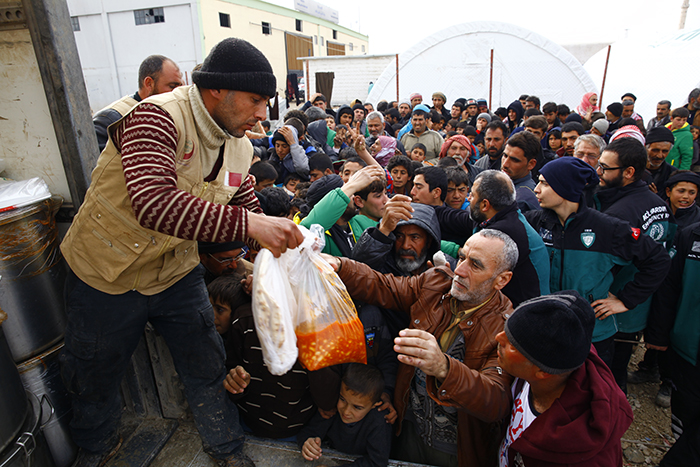 It is reported that the bombing of civilian areas will escalate in the upcoming days. So another wave of mass exodus is expected.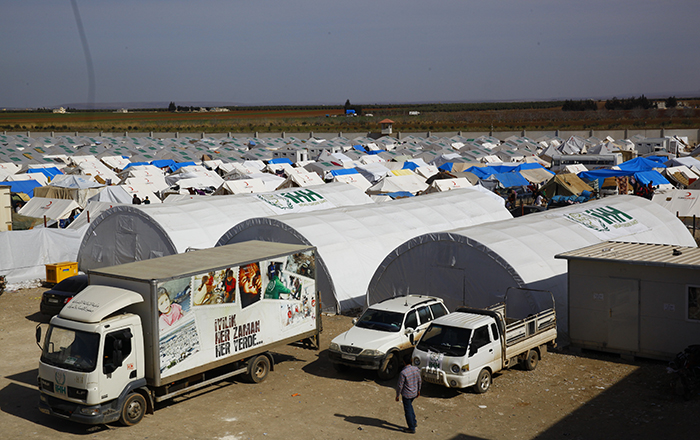 Aid to help West Darfur conflict
95.000 people were forced to migrate to other regions and 213 people lost their lives due to the conflict between tribes in Sudan's West Darfur. IHH Humanitarian Relief Foundation launched emergency aid projects for the people affected by the conflict and became Internally Displaced People.
IHH delivers humanitarian aid to Ukraine
IHH Humanitarian Relief Foundation continues to provide humanitarian aid to the refugees who have fled to nearby countries and to the Ukrainian people who are under attack by Russia.
Medical aid for Afghanistan
IHH sent 4 trucks of medical aid to Afghanistan. This medication will be distributed to hospitals in the cities of Kabul, Herat, Mazar-i-Sharif and Kandahar.