IHH delivers aid to Gaza
In the attacks carried out by the occupying Israel against Gaza, 44 people, including 14 children, were martyred and 360 people were injured. The IHH Humanitarian Relief Foundation, which took action immediately in the aftermath of the attacks, launched emergency relief efforts for the people of Gaza.
Palestine,
Palestine-Gaza
09.08.2022
According to a statement from the Gaza Ministry of Health, 44 people were martyred and 360 people were injured in Zionist Israeli attacks on Gaza between August 5 and 7. 14 of the martyrs are children and 4 are women. Israel, which has targeted civilian settlements in Gaza in its attacks, has also hit agricultural land that provides a source of income for the city. Authorities in Gaza announced that 71 houses were rendered dysfunctional by Israeli attacks, 16 settlements were destroyed and one thousand 400 homes were damaged.
Support was given to hospitals
The IHH Humanitarian Relief Foundation has launched relief efforts following the occupying Israeli forces' attacks on Gaza. While the IHH provided medicines and medical equipment to the hospitals affiliated to the Gaza Ministry of Health, it also distributed hot meals, financial aid, diapers, beds and food packages to the wounded treated in the hospitals. The foundation's relief efforts in Gaza continue.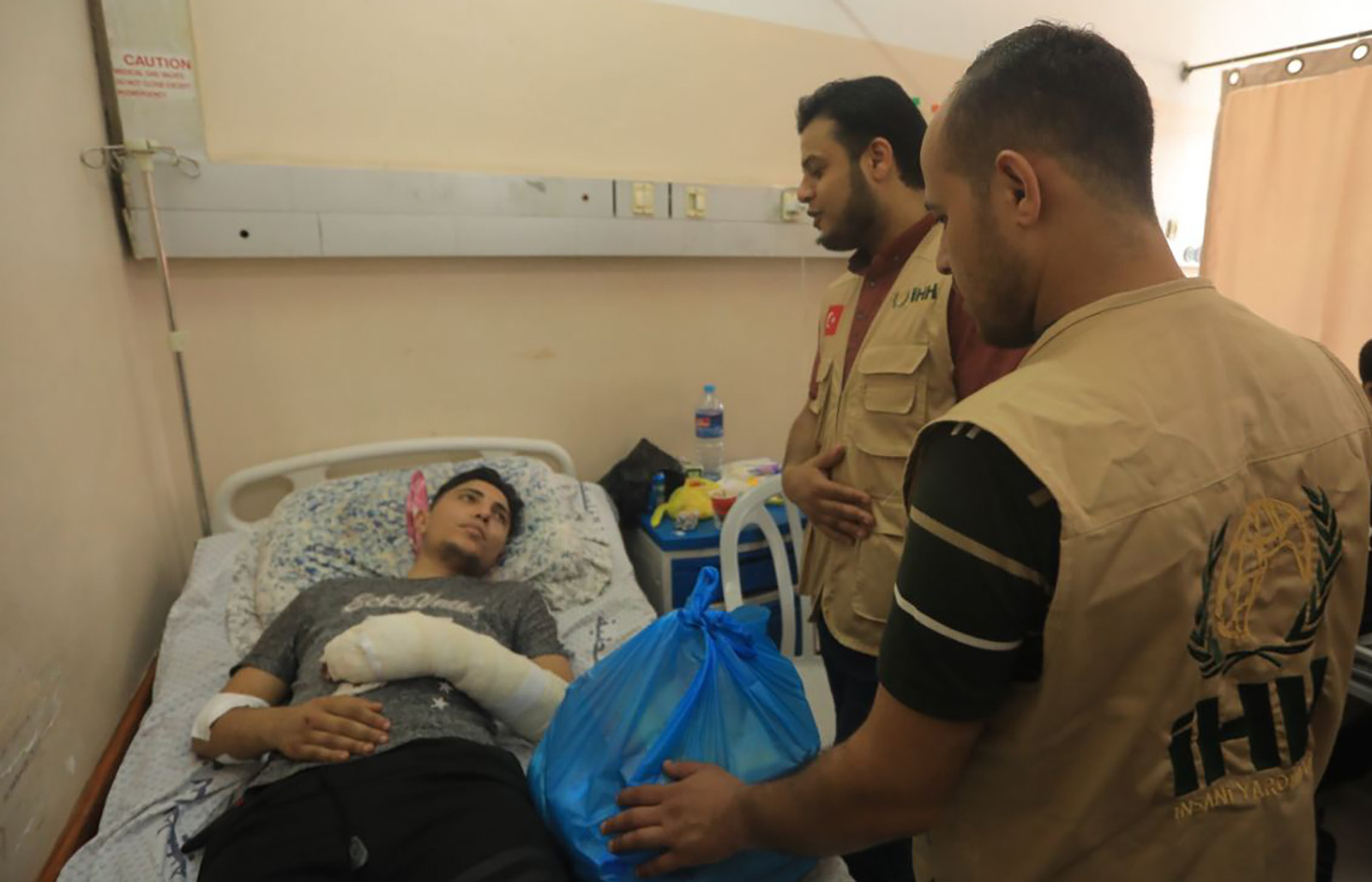 Assistance will be provided in different fields
The aid planned by the IHH for the people of Gaza in the coming days is as follows:
Providing financial assistance to families whose homes were damaged in the war

Distribution of food parcels to aggrieved families

Medicines and medical equipment support to the Ministry of Health

Fuel (diesel) assistance for municipalities to operate water wells

Repair and renovation of damaged and destroyed houses

Purchasing of white goods such as refrigerators, washing machines and stoves for damaged houses

Hot meal distribution to families affected by the attacks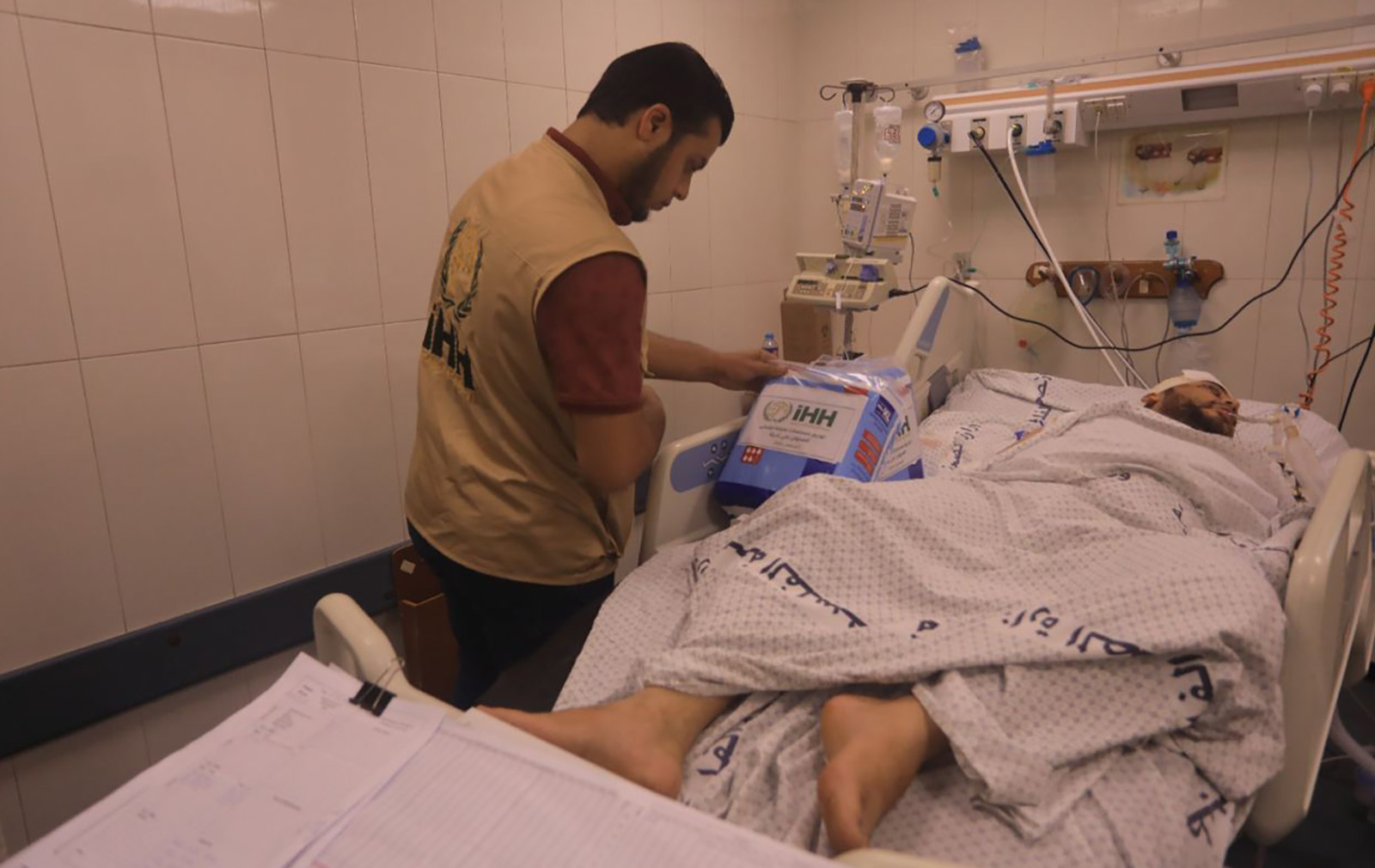 To Support
Benefactors who want to support the people of Gaza can support 10 TL by typing GAZA from all operators and sending a text message to 3072. Those who want to donate more can help in any amount they want via online donation on the IHH's website or by writing GAZA in the description section of the IHH's bank account numbers.
IHH launched an aid campaign after the flood in Bosnia
Due to the heavy rains that have been continuing for a week in Bosnia-Herzegovina, a flood disaster occurred in the Bihac region. Many houses, workplaces and agricultural lands were submerged in the flood. IHH Humanitarian Relief Foundation delivered food and hygiene packages to 165 families affected by the flood with the emergency aid relief it started.
Humanitarian aid from IHH to the people of Sudan who migrated to Chad
The clashes between the army and the Rapid Support Forces (SSF) in Sudan have been going on since April 15. During the civil war process, in which 550 people lost their lives and nearly 5,000 were injured, more than 700,000 Sudanese migrated to different places. IHH, which provides emergency aid to civilians in the country, distributed hot meals and food parcels to people of Sudan who migrated to the border country of Chad.
IHH continues relief efforts with 5,943 people
The IHH Humanitarian Relief Foundation is carrying out activities in earthquake zones with 5,943 search and rescue workers and aid volunteers. While the IHH Search and Rescue Teams pulled 3,028 deceased and injured people from the rubble, emergency aid volunteers delivered support to hundreds of thousands of people in many different areas.