140 trucks of aid for Syrian War victims
IHH Inegöl, Şanlıurfa, Konya, Bursa, Elazığ, Van, Yozgat and Kütahya Branches sent a total of 140 trucks of aid to families that are facing extreme hardships due to the severe cold, snow and rainfall in north Syria.
This shipment of aid is part of the "Winter is Coming, Don't Leave Them Alone" campaign launched by IHH Humanitarian Relief Foundation. While donors all over Turkey contributed to this campaign, Inegöl IHH, Şanlıurfa IHH, Bursa IHH, Konya IHH, Kütahya IHH, Van IHH, Elazığ IHH and Yozgat IHH also sent aid to the people in need in the region.
50 trucks of aid from Inegöl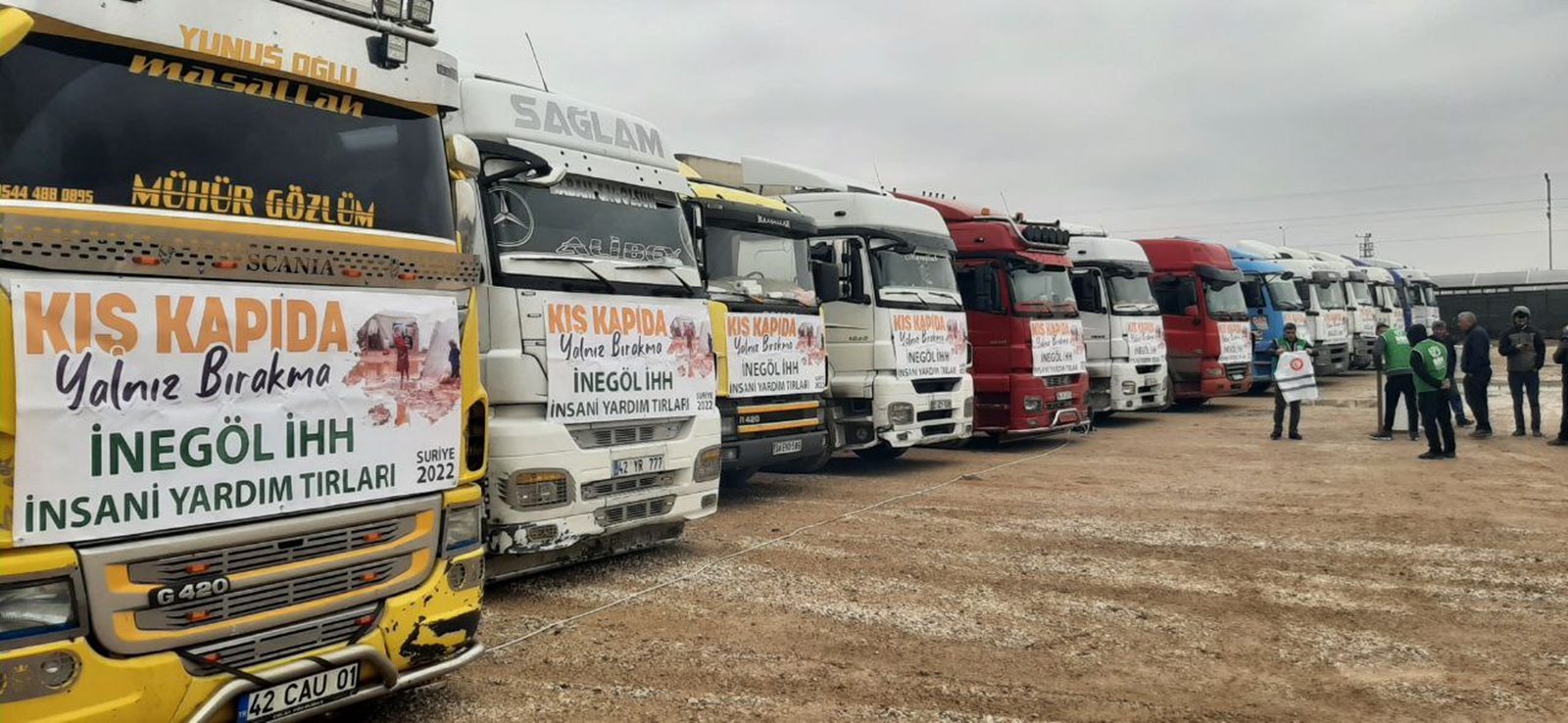 Inegöl IHH managed to collect as much as 50 trucks of aid within 5 days. The aid trucks were sent off to the region with prayers. In a statement, Chairman of Inegöl IHH Ilhan Tatlı said, "Millions of people that were forced to migrate due to the war have been living in tents under extremely difficult conditions for many years…the freezing cold and severe conditions make it even more difficult. Due to their financial situation, there are hundreds of thousands of families that cannot buy boots, coats, blankets, stoves and coal."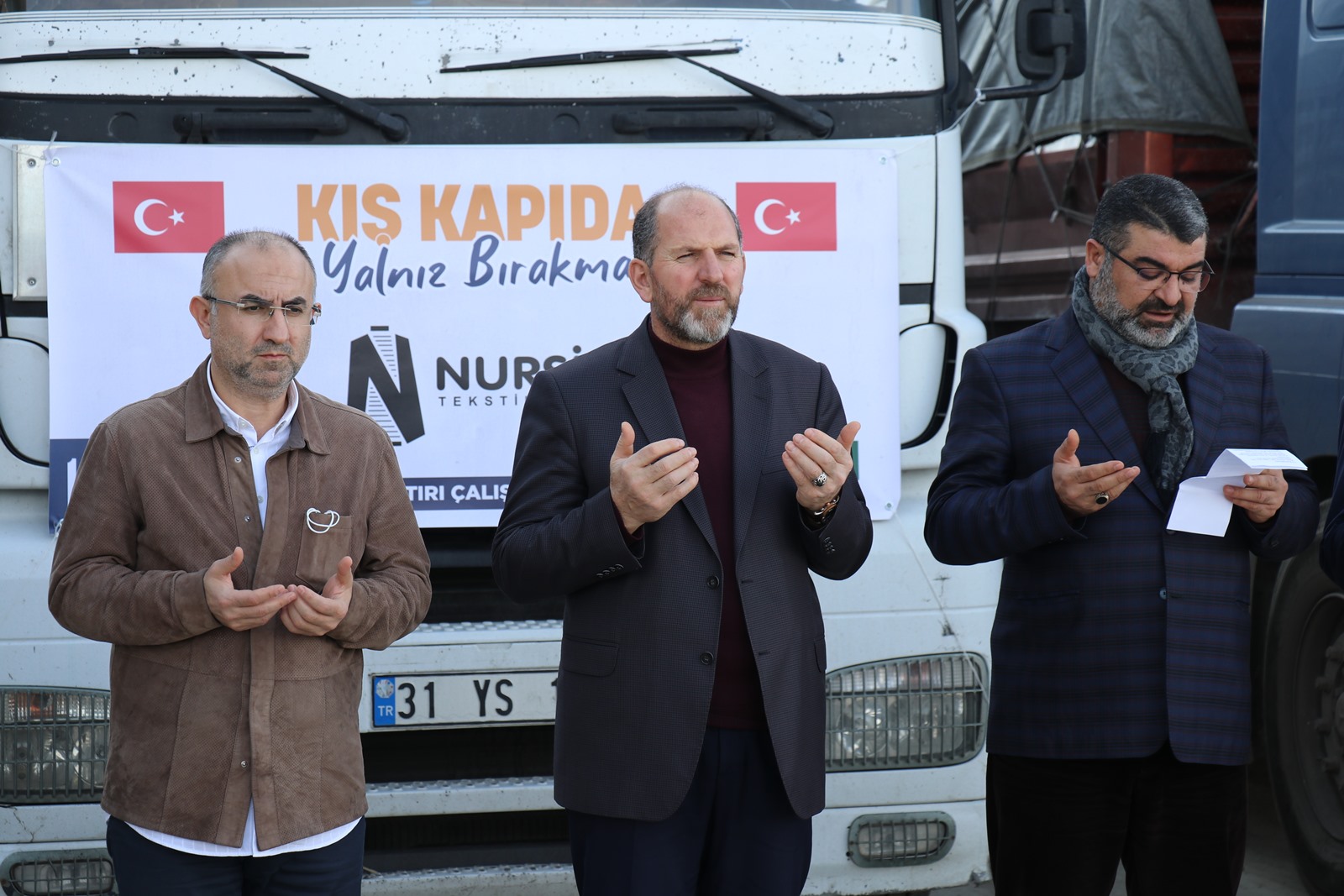 The aid reached the region
Explaining that they launched a campaign for blankets and coal for the region, Tatlı continued, "As in the past, the people of Inegöl supported us. In support of the oppressed, in just 5 days the people donated 50 trucks full of aid and kindness. I thank our donors on behalf of these aggrieved people. May Allah be pleased with them all."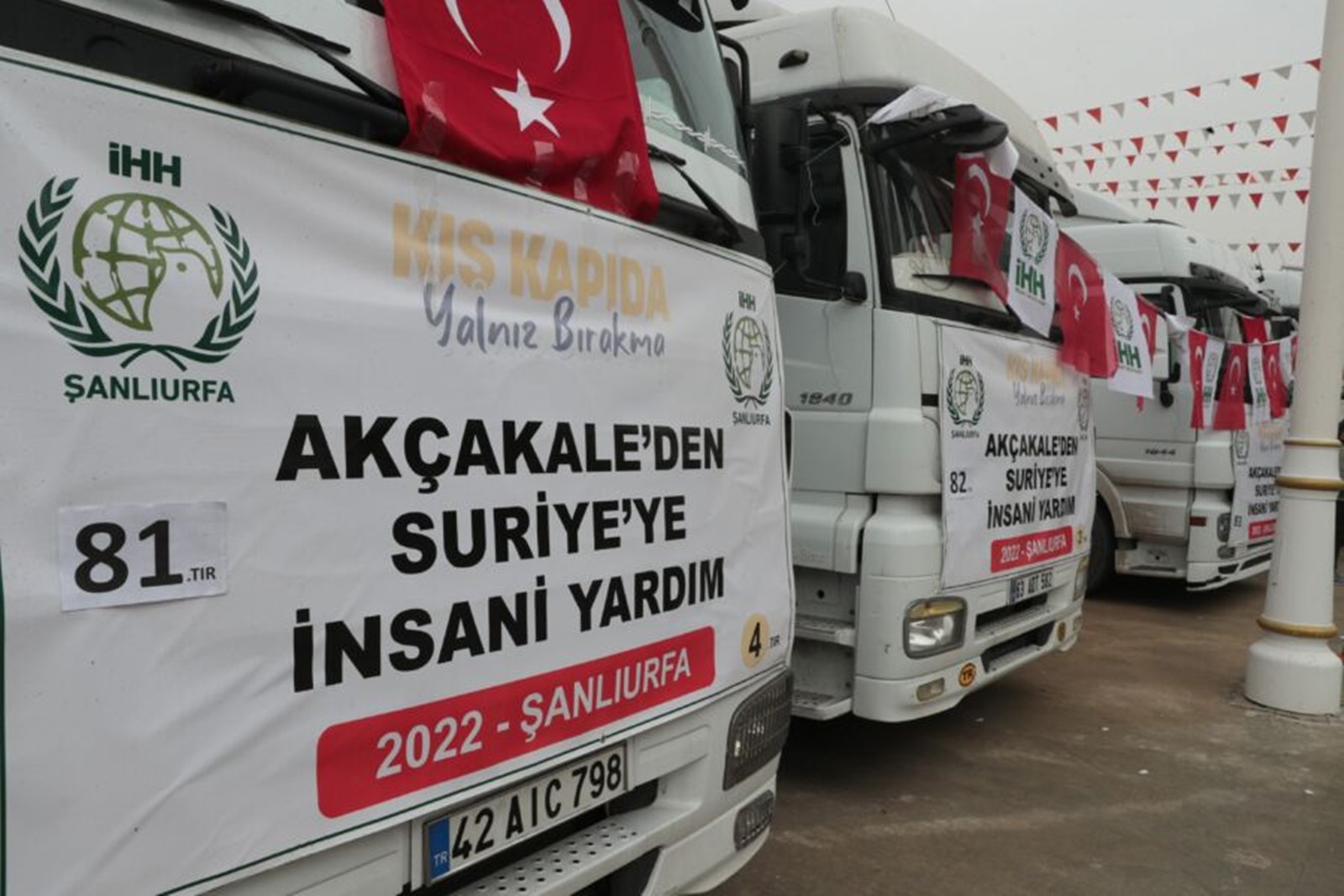 47 trucks were sent from Elazığ
With its "Winter Brings Cold, Brotherhood Brings Warmth" campaign, the Elazığ IHH Humanitarian Aid Association sent 37 trucks of coal and 10 trucks of flour to be distributed to families in need in the region.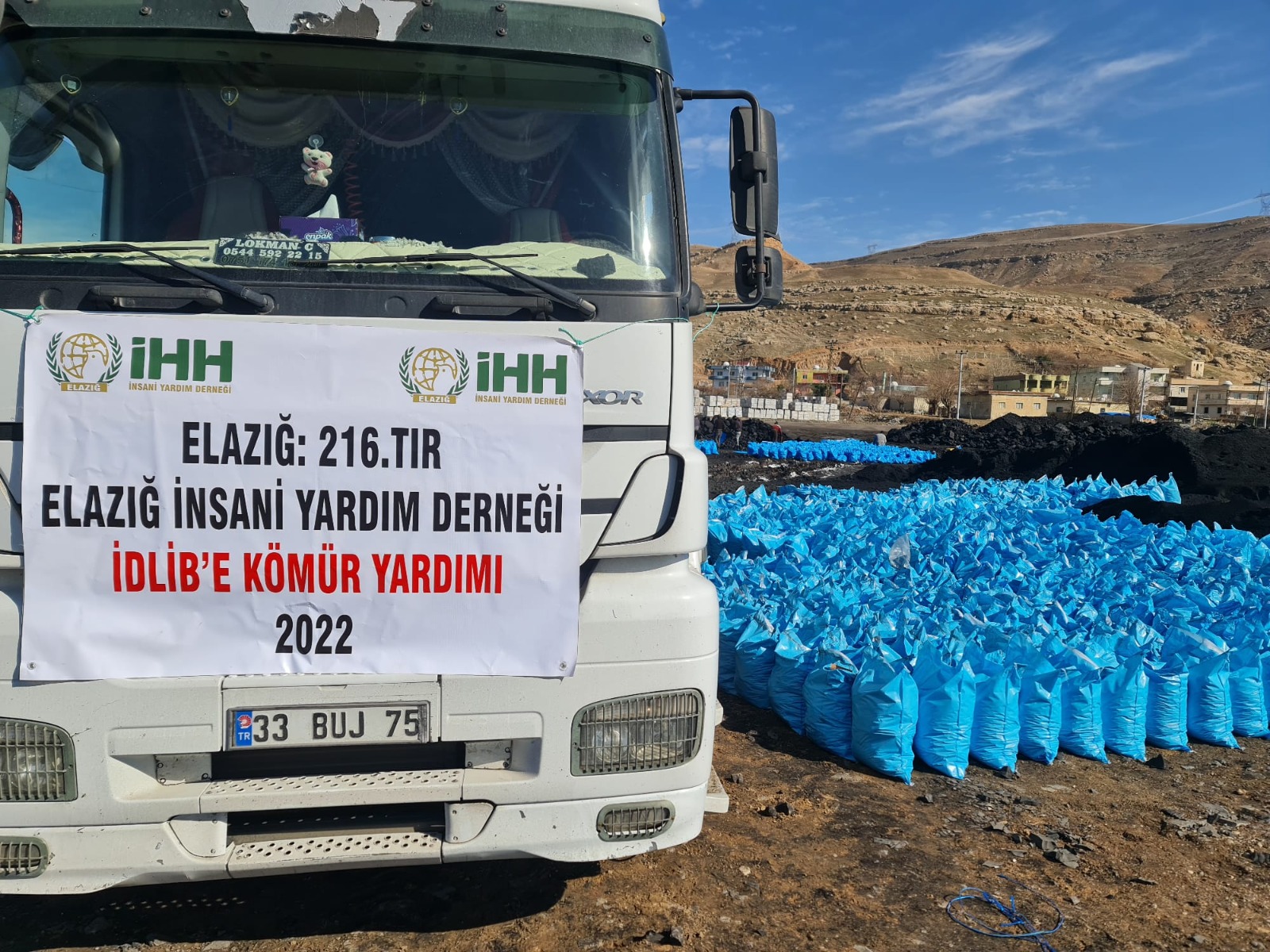 Şanlıurfa IHH sent 13 trucks
13 trucks containing clothing, boots, blankets, flour, coal, stoves and basic needs collected with the help of volunteers in Şanlıurfa was sent off to Syria with a ceremony organized at the Karaköprü Exhibition Center.
In his speech, Chairman of Şanlıurfa IHH pointed out that millions of people who were forced to migrate due to the war in Syria have been living under extremely difficult conditions and dependent on aid for many years.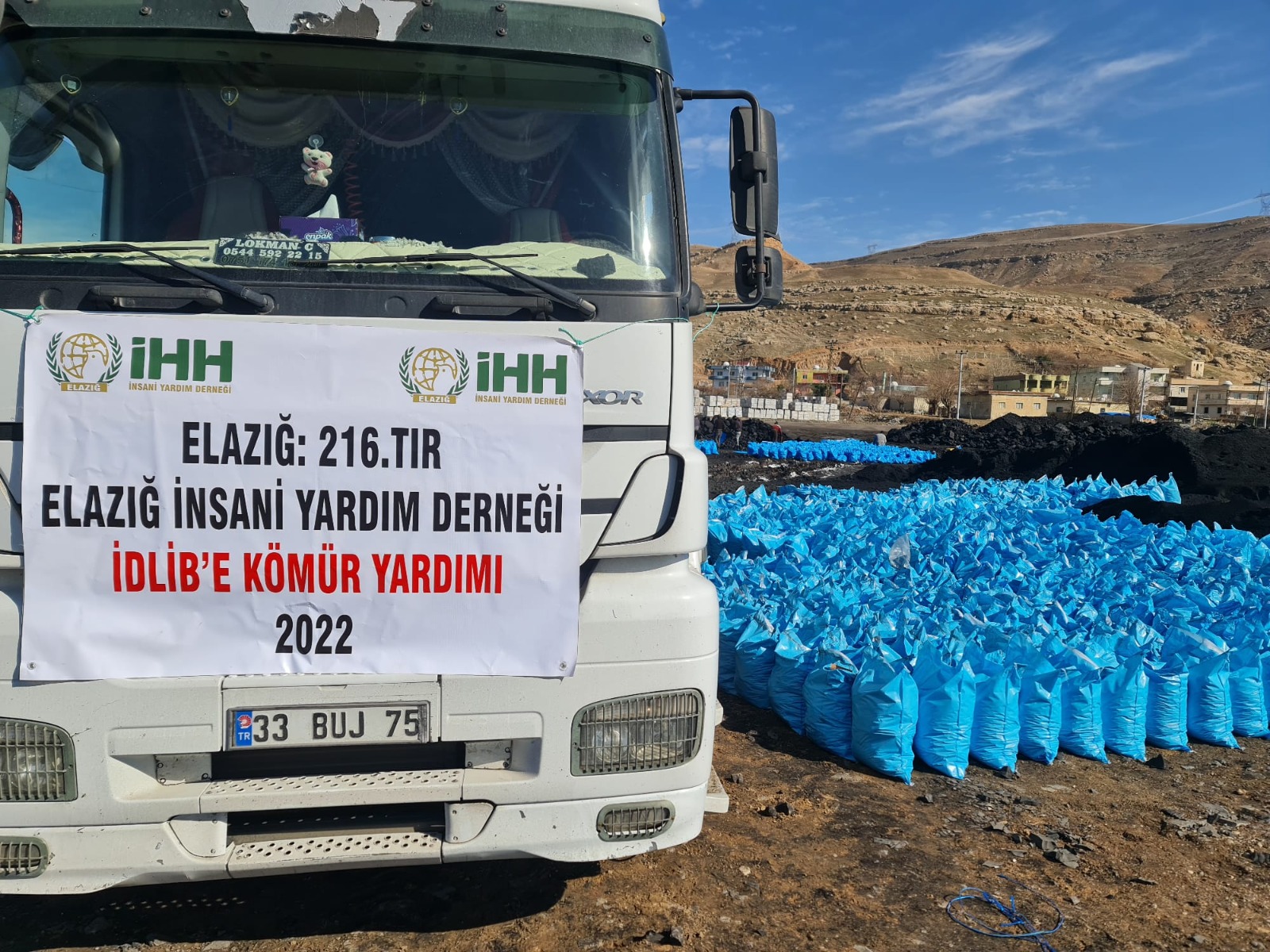 The trucks were sent off with prayers
Konya IHH supported our aid campaign with 11 trucks of aid
As part of the "Winter is Coming, Don't Leave Them Alone" campaign, Konya IHH Humanitarian Aid Association sent 11 trucks containing food supplies and clothing. Thanking the donors for their support in the campaign, Chairman of Konya IHH Hasan Hüseyin Uysal said, "With the trucks sent today, we have sent 100 trucks in total. With the help of Allah, I hope these trucks reach their destination and to an extent, relieve the hardships of our brothers and sisters in need. In the scope of this campaign, we aim to send at least 150 trucks. This is our target. Hopefully, by the end of the year this will reach 300 trucks."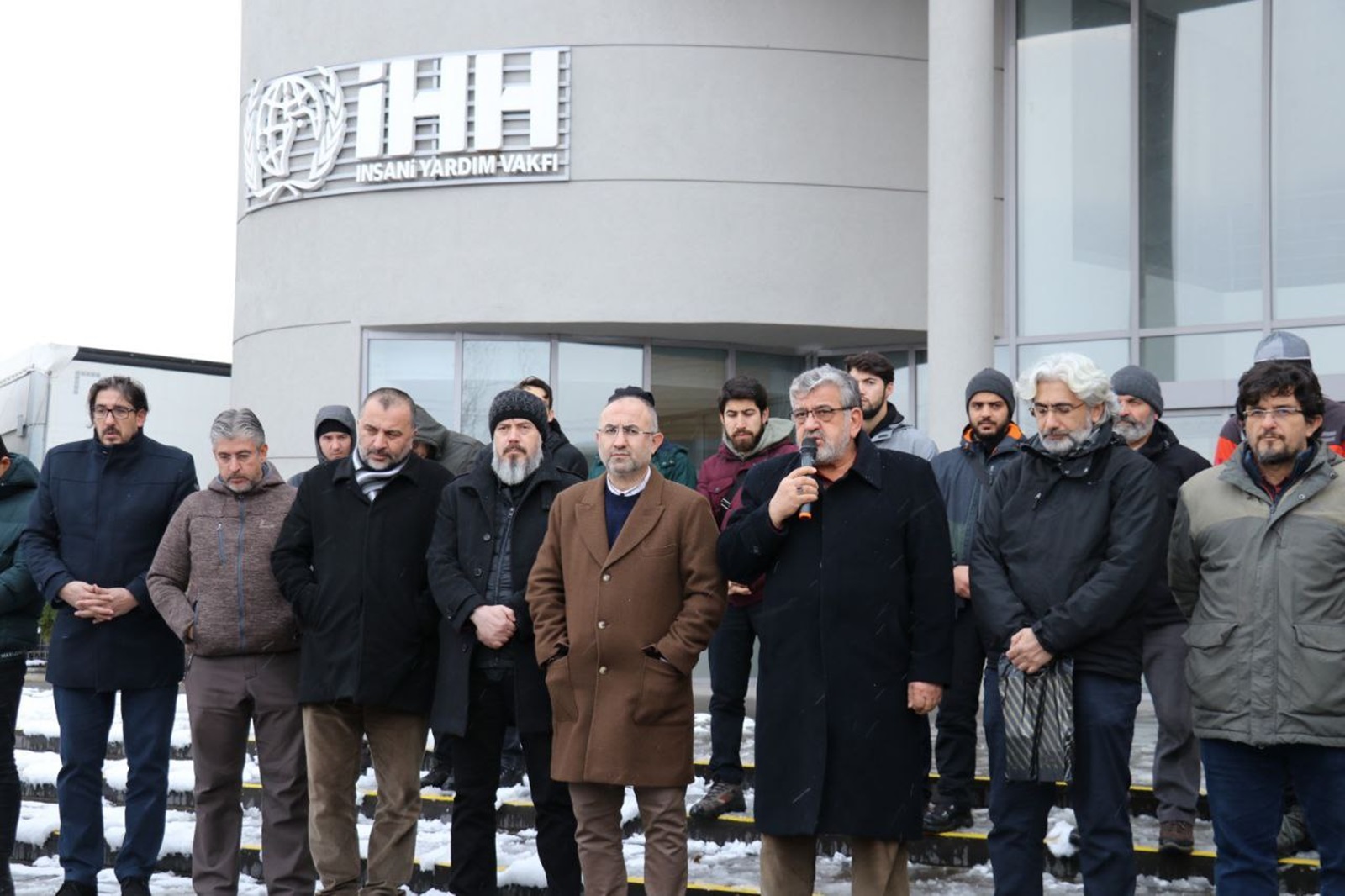 10 trucks of aid from Bursa
IHH Bursa Branch sent a total of 10 trucks, 6 containing coals, 2 containing blankets and 2 trucks filled with food supplies to the refugee camps on the Syrian border.
9 trucks of aid from Kütahya, Van and Yozgat
Kütahya IHH sent 6 trucks, Van IHH sent 2 trucks and Yozgat IHH sent 1 truck containing aid supplies for the Syrian war victims.
The last terminal of "An Armful of Goodness"
IHH Humanitarian Relief Foundation continues to commemorate the 11th annual Orphan Solidarity Days (OSD) project with the theme "An Armful of Goodness". Many studies have been carried out for orphans and their families in Kenya, one of the countries where the initiative is executed.
54,000 loaves of bread for camps in Syria per day
Through a partnership between the IHH and the İnsan Charity Foundation, and with financial support from The United Nations Office for the Coordination of Humanitarian Affairs (OCHA), 54,000 loaves of bread are supplied daily to civilians living in camps in the countryside of Idlib province in northern Syria
4 permanent works in Sierra Leone
In West Africa's Sierra Leone, IHH inaugurated four distinct buildings including orphanages, universities and mosques. The newly inaugurated permanent works are vital to the country's future.
Mosque-Masjid, Orphan
17.11.2022