IHH distributed aid in Tacloban
IHH teams have started the distribution of aid within the region of Tacloban in the Philippines, which was hit by a typhoon earlier this week.
The number of people in need of aid is growing as they Haiyan typhoon had hit the Philippines. Due to security, climate and geographic conditions with the collapsing of buildings and roads, relief teams are finding it quite hard to distribute aid. IHH teams today have delivered 40 tons of rice, 4 tons of water, 5000 tins of canned food and 5000 packets of coffee to the crisis centre of Tacloban.
Mr Cemil Baser, a member of the IHH Emergency Relief Department situated in Tacloban states "People have currently taken refuge and are sheltering in big buildings such as Churches, schools, shopping malls and sports centers. The rest of the population is trying to build shelters among all the rubble. There is quite a large amount of new born children present".
Mr Baser concluded stating, "The people present within the higher class of society are being transferred to the Island of Cebu with means of using military cargo planes and ships".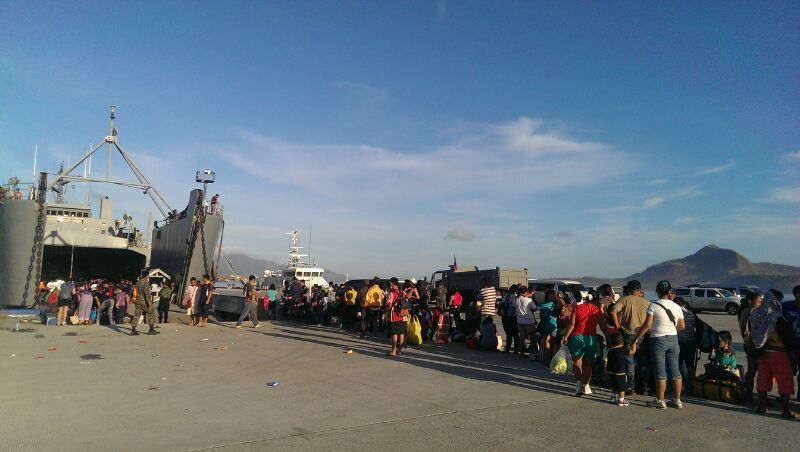 To help the aggrieved population of the Philippines, you can donate on-line at https://secure.ihh.org.tr/
IHH supplied aid to 80.000 people in Gaza
The İHH Humanitarian Relief Foundation has been continuing its aid efforts in Gaza, where the humanitarian crisis is growing due to the massacres committed by the occupying Israeli forces. Since October 7th, the foundation has provided support to tens of thousands of people in areas such as food, blankets, and medical supplies.
Emergency Aid for Sudan
IHH Humanitarian Relief Foundation has organized a shipment of aid supplies consisting of 15 containers to Sudan, where an internal turmoil has been occurring since April 15. This comprehensive relief effort, considered the largest aid initiative sent to the country since the onset of the crisis, aims to help approximately 200,000 Sudanese people.