IHH distributes Eid clothing for 9,000 Syrian orphans
IHH has distributed Eid clothing for 9,000 Syrian orphans who live in Turkey and Syria.
IHH has speeded up their orphan projects along the side of emergency humanitarian aid in Syria in the holy month of Ramadan. In the scope of IHH's Eid al-Fitr (Eid) projects, they distributed Eid presents to 9,000 orphans who live in Syria's Idlip region and Turkey's Antakya, Kilis and Gaziantep region.
The orphan children aged between 0-11, are located in the Babüssela Prefabrik village. With Eid al-Fitr approaching the children were filled with joy when they received their Eid clothing.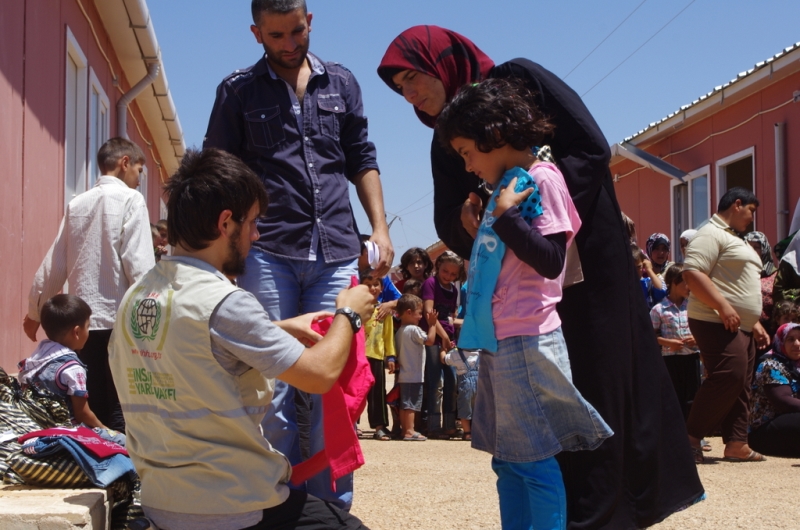 The IHH team forgot about their own tiredness when they saw the orphan children's happiness as they drifted away and forget about their war traumas.
Meat aid for Syria
IHH Humanitarian Relief Foundation has delivered meat aid to 25,000 families living in tent cities and IDP camps in the countryside of Syria's Idlib and Aleppo provinces.
Sacrifice-Aqiqah, Qurbani
15.09.2022
Mosque-Masjid, Education
19.08.2022