IHH has distributed Ramadan food packages in Yemen
As part of the 2014 Ramadan campaign, IHH has travelled to Yemen and has distributed food packages to the Yemeni people who are in need of food and to the Somalians who have sought asyluum from the war and drought of Somalia.
While the Muslim world all over from Bosnia-Herzgovina to Malaysia are preparing for the holy month of Ramadan, people are also readying their assistance to the less able Muslims with food distribution.
IHH teams have started departing Istanbul with the aid of those who reside on the Asian side of Turkey, and the teams are now beginning to distribute the first provision packets for Ramadan. IHH teams are now in the capital Sana'a and have started the distribution to the Yemeni folk and the Somalian refugees that are there. In the Emanetul-Asime region of Sanaa, food packages consisting of flour, dates, olive oil and milk powder were handed out.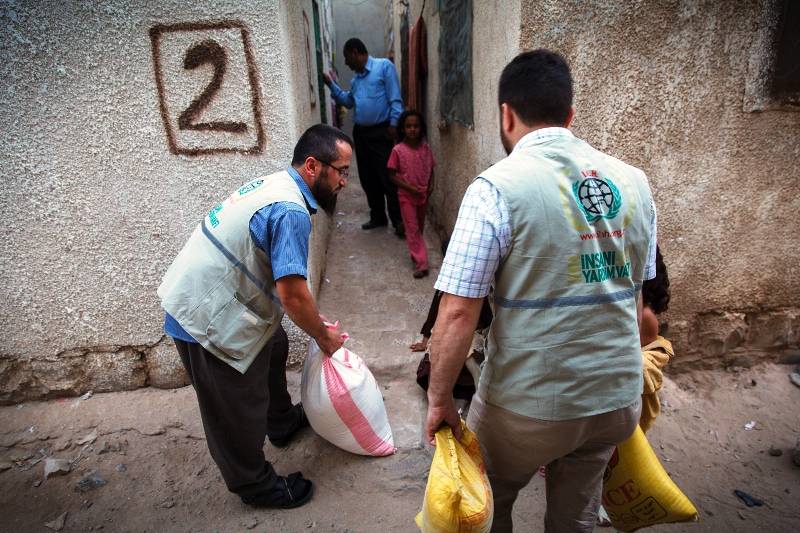 The IHH Middle Eastern Co-ordinator Assistant Emre Kaya said "Throughout Ramadan, 94 countries and districts have been helped including the poorer Yemeni as well as the Somalians who have escaped their country due to the war and drought. Witnessing the joy of our Muslim brothers and sisters also gives us much joy."
IHH aid will continue at Aden and Hudeyde.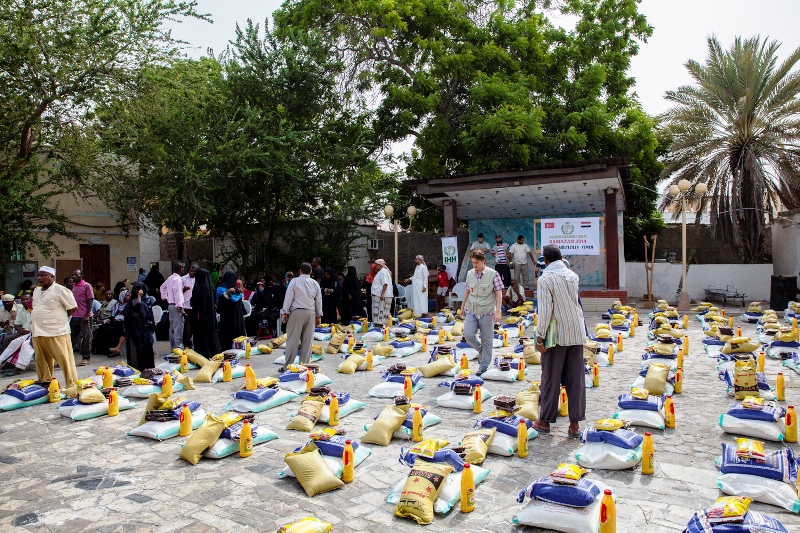 56 trucks of coal aid for Syria
The Kur'an ve Sünnet Yolunda Grubu/Quran and Sunnah Group that conducts volunteer-based aid operations for the oppressed with the slogan "A Project a Month", donated 56 trucks of coal to Syria via IHH as part of its December project.