IHH Helps 110.000 Rohingyas
IHH Humanitarian Relief Foundation provided immediate aid to 110.000 Rohingya Muslims who had to leave their homes and villages to immigrate to Bangladesh due to the conflicts.
Arakan,
Myanmar
19.09.2017
IHH Humanitarian Relief Foundation continues to work in Arakan since the first day of the crisis as part of its Immediate Aid Services. Thanks to the support of the benefactors, IHH provided humanitarian relief to 110.000 Rohingya Muslims.
Thanks to the support of the benefactors, IHH provided food packages to 7.500 families, tarpaulins to 3.900 families, kitchen utilities and basic necessities to 1.850 families, cash support to 2.200 families, clothes to 3.200 families, warm food to 4.000 people, bednets to 250 families, construction materials to 50 families, and again bamboos to 200 families to help building their homes. IHH also provided transportation for the medical treatmant of nearly 30 people.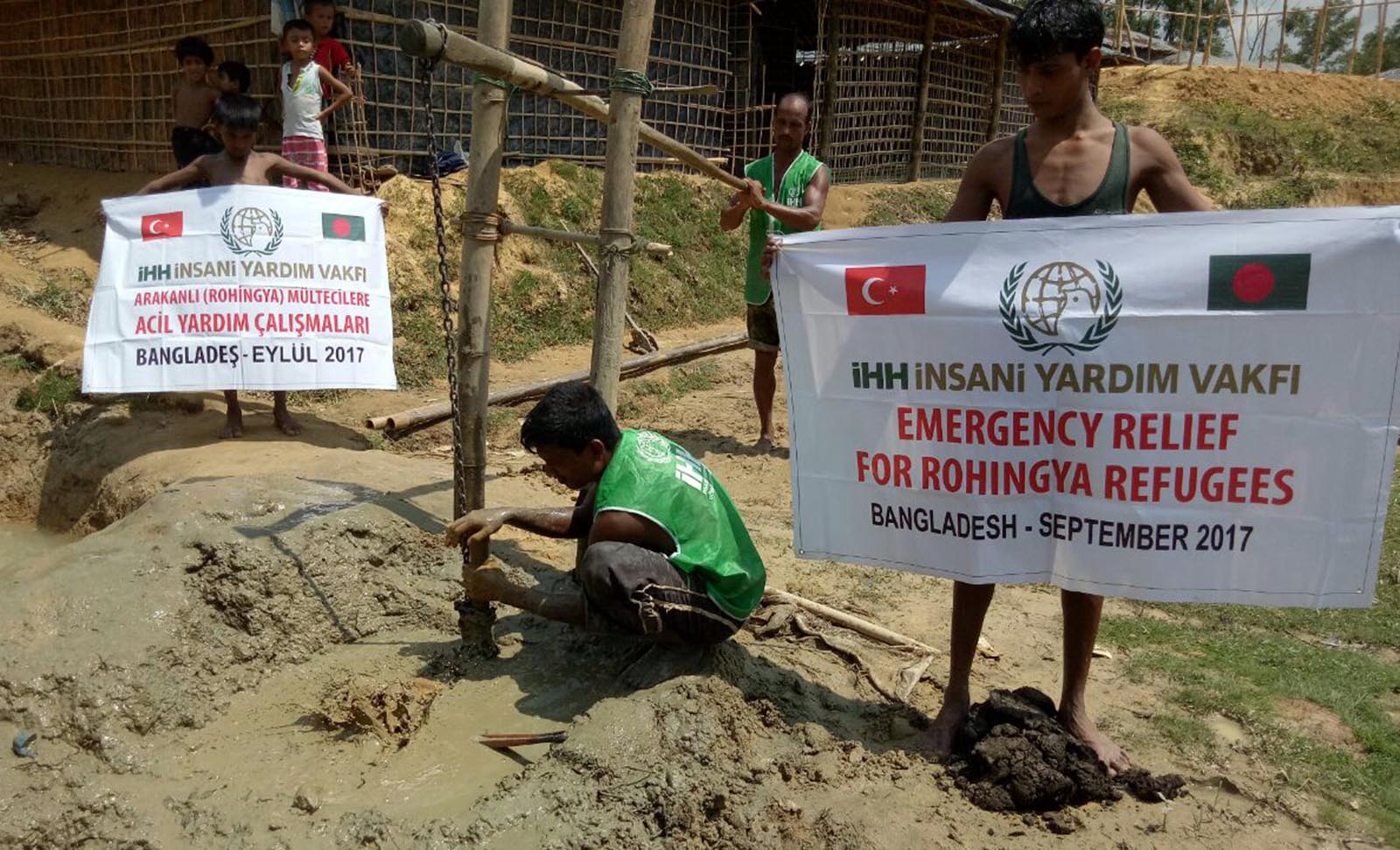 Clean water work in camps
The refugees from Arakan finds it very difficult to find clean water in the camps in Bangladesh. Rohingya Muslims escaped the conflicts in their home countries with the hope of a new life. Providing all kinds of supports to them, IHH installed water wells with pumps in 7 different regions to supply clean water.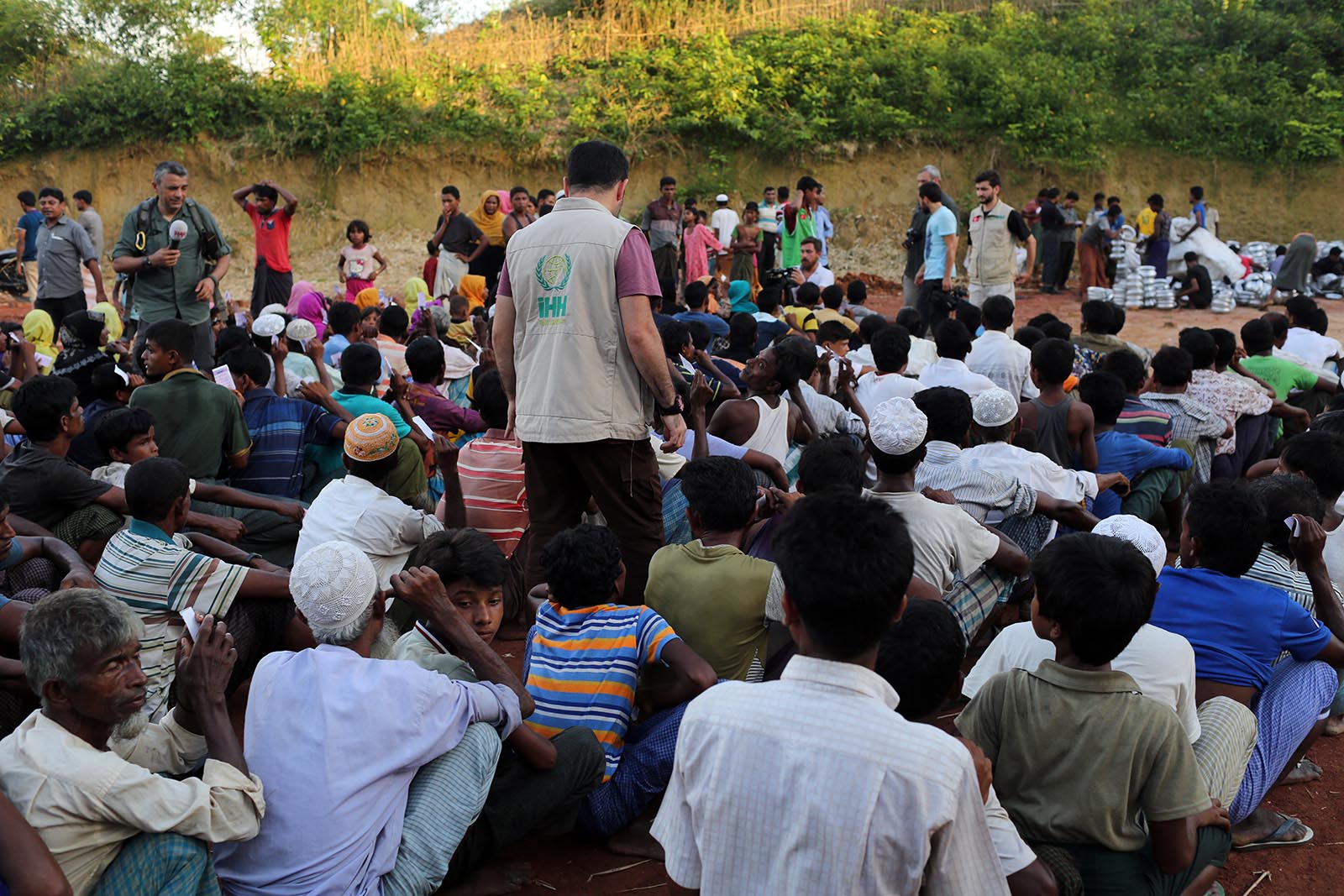 "Children witnessed their parents to be martyred"
IHH External Relations Deputy Chair Vahdettin Kaygan said they continuously provided aid to Arakan since 24th August, when the last crisis started. Kaygan reported that nearly 10.000 children became orphans due to the conflicts. He also reported that among 250.000 children who had to immigrate to Bangladesh, 500 were without parents. Kaygan said: "Unfortunately, many of these children had to witness their own mothers and fathers to be martyred".
After reporting that almost all of the newly arrived children in Bangladesh has either physical scars in their bodies or psychologically crushed, Kaygan finished his statements by saying:
"In the new Putibunia camp in Teknaf, 85% of the kids are sick. The medical staff in the camp says that there are so many ill children so that they cannot even record their names. Flu, pneumonia, diarrhea and some other water-related diseases are quite widespread in the region"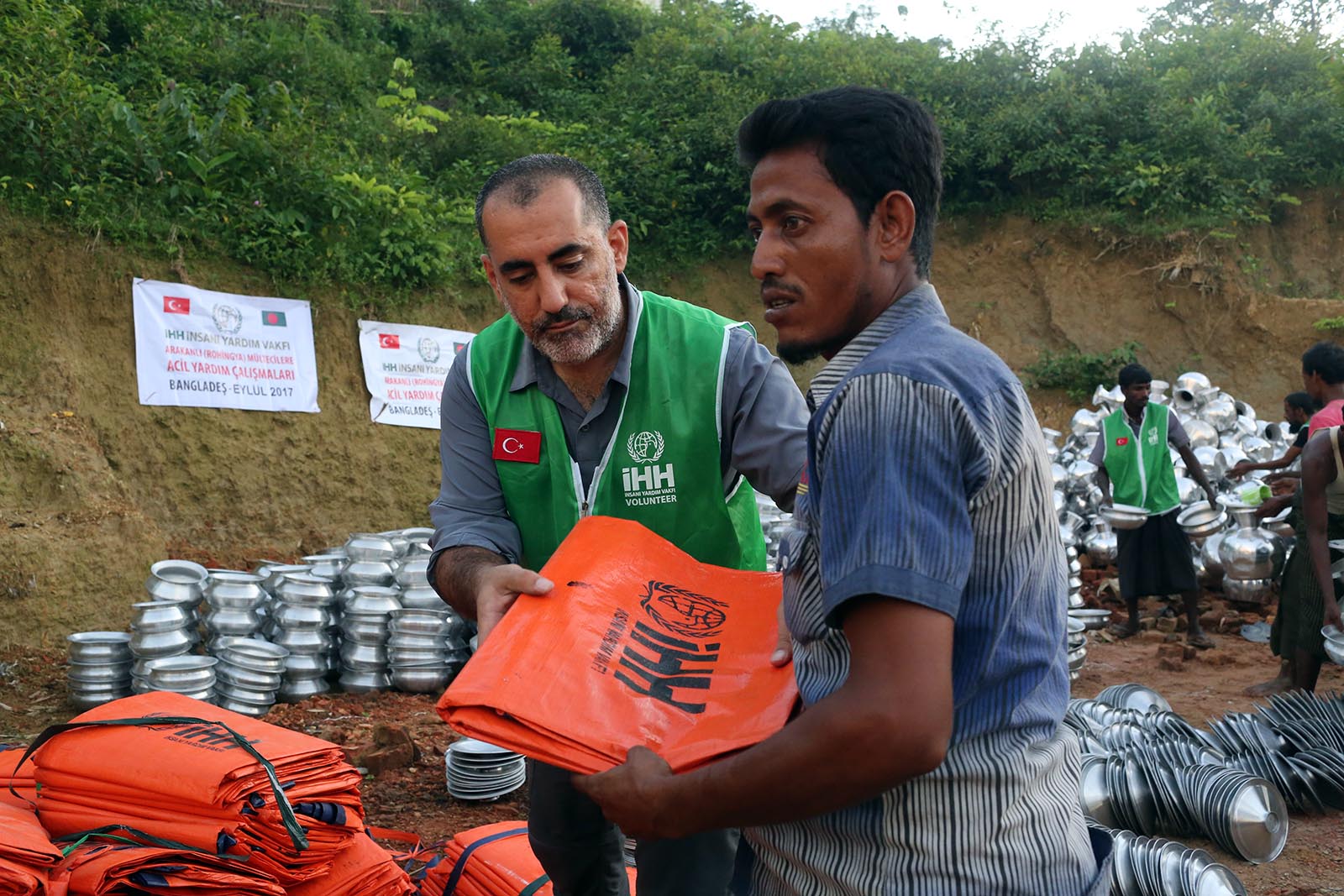 Aids to be continued
IHH Humanitarian Relief Foundation will continue to its Immediate Aid Activities in Arakan with full speed.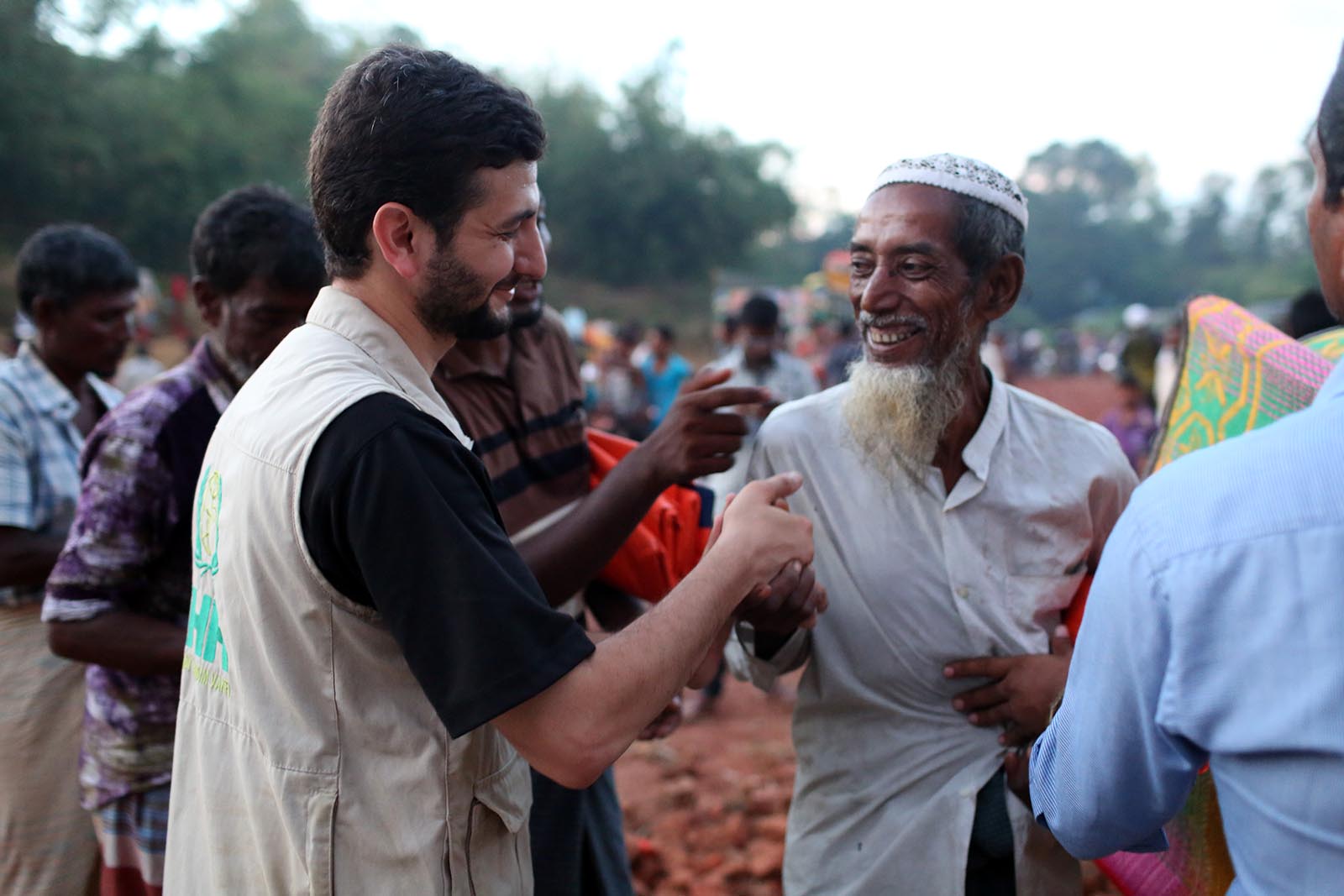 List of urgent needs in the region
-Food
-Medicine and medical equipments
-Tarpaulins
-Baby food
-Clothes
-Hygiene equipments and basic necessities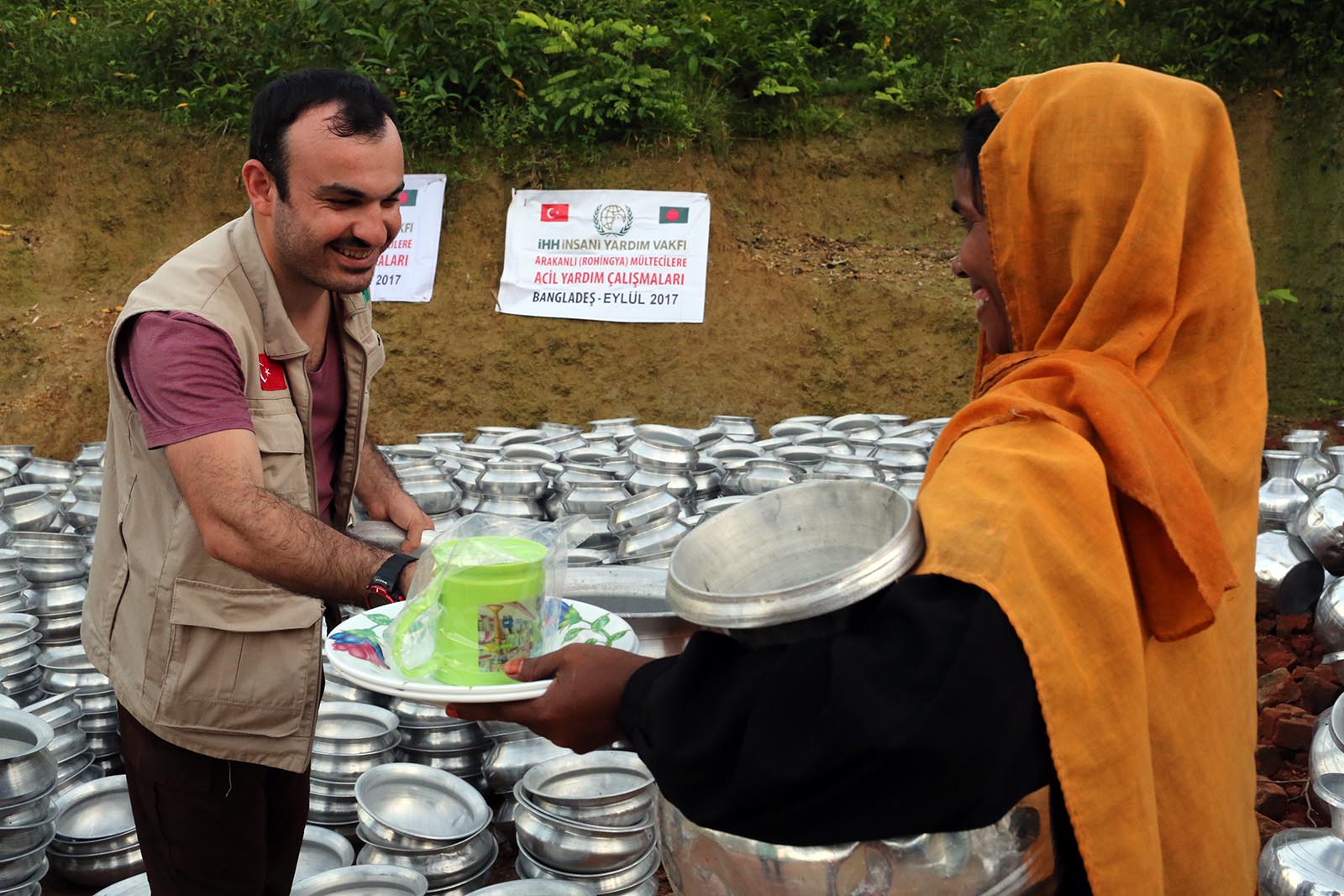 Drought affects 36.1 million people in East Africa
There are currently 36.1 million people in Somalia, Ethiopia, and Kenya who are suffering from the effects of the protracted drought. Drought has created severe obstacles to the availability of food and water in three different nations.
Aid for flood-affected families in Sudan
Sudan's last week's flood is still impacting the country. The floods, which claimed 99 lives and wounded 94 others also destroyed houses, workplaces, and acres of farmland. After the floods, IHH Humanitarian Relief Foundation launches its relief efforts for the victims there.
IHH Takes Action for Pakistan
The flood occurred the day before due to heavy rains in Pakistan. The flood resulted in the deaths of 1061 people and injured 1575 others. Right after the flood, the IHH Humanitarian Relief Foundation launched an emergency relief effort for the country.