We will be in 65 countries on Eid al-Adha
With 29 years of experience, IHH will once again travel inside Turkey and 64 other countries to deliver qurban sacrifices of our donors to those in need with this year's slogan "Remember them on Eid al-Adha."
Afghanistan,
Arakan,
Palestine-Gaza,
Somalia,
Syria,
Turkey,
Yemen
09.06.2021
IHH Humanitarian Relief Foundation aims to reach out to people in need through this year's qurban organization that will be carried out in 65 countries with the slogan "Remember them on Eid al-Adha." IHH first launched a qurban project via proxy in 1993, and has been visiting tens of countries every year and delivering aid to those in need ever since.
IHH has determined this year's cost of a qurban at 1.200TL both in Turkey and abroad.  Those who wish to donate to IHH via proxy will have their qurban sacrificed in the country of their choice (from our specified countries) and distributed to the deprived and needy in that country. IHH that has delivered a total of 82.411 qurban shares to 4 million deprived people aims to exceed the number this year.
In 2021 Eid al Adha, IHH will be distributing qurban donations in 65 countries including Turkey. On this occasion, IHH will not only deliver qurban meat to brothers and sisters in need, but will also continue to support these people with various projects aimed at improving their living conditions.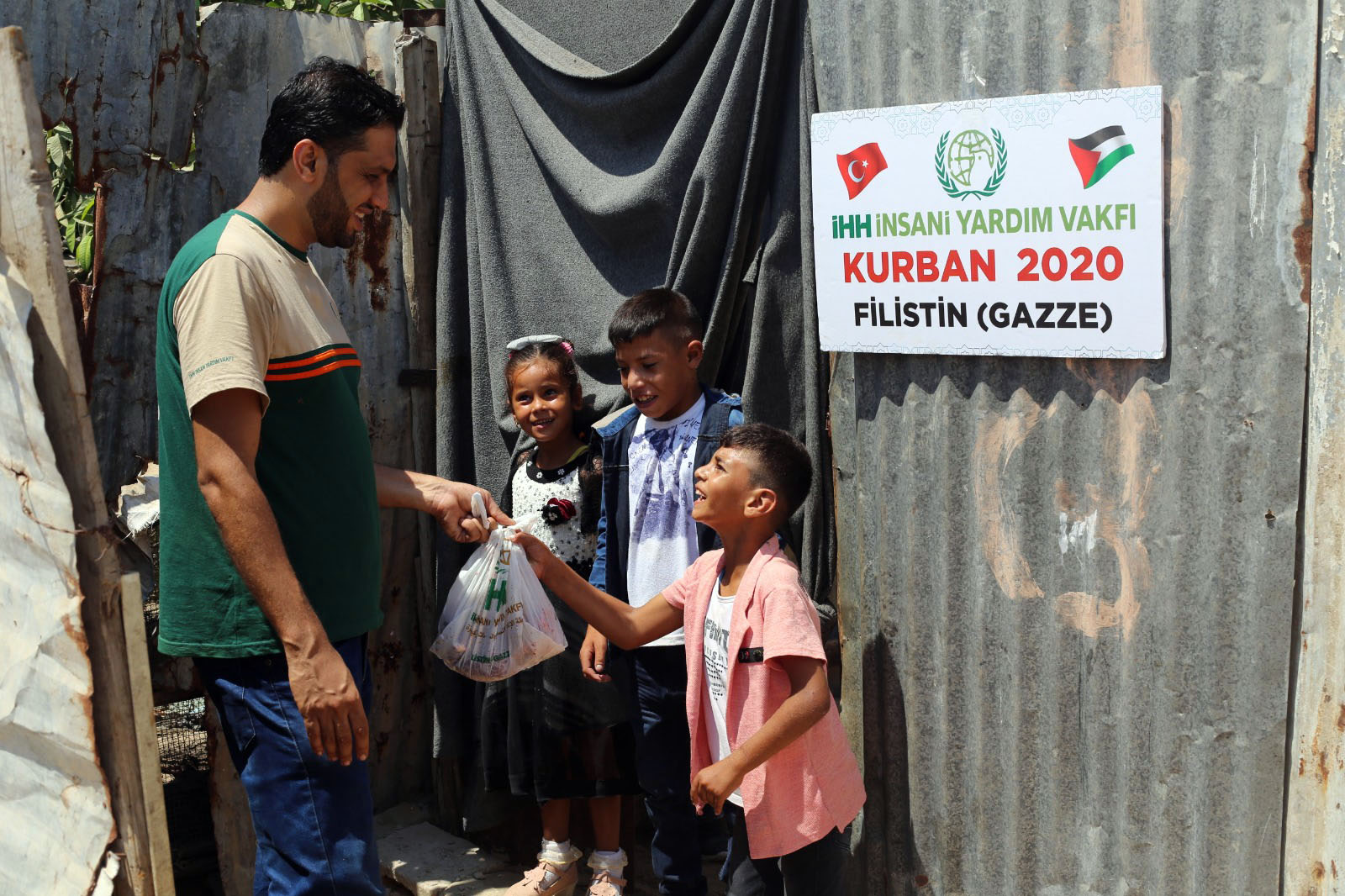 Teams will reach the deprived under difficult conditions
IHH teams will sacrifice the qurban donated by donors and do their best to ensure its delivery to the needy. IHH will collaborate with humanitarian aid organizations in Turkey and its representatives and partner organizations abroad. Due to the Covid-19 pandemic, the conditions of the countries we plan to visit will be taken into consideration.  While some of our teams will be traveling by plane, others will make different efforts to reach those in need under extremely difficult conditions in regions were the roads are insufficient. But despite these difficulties, IHH teams will be delivering the qurbans entrusted to them in the countries they travel to.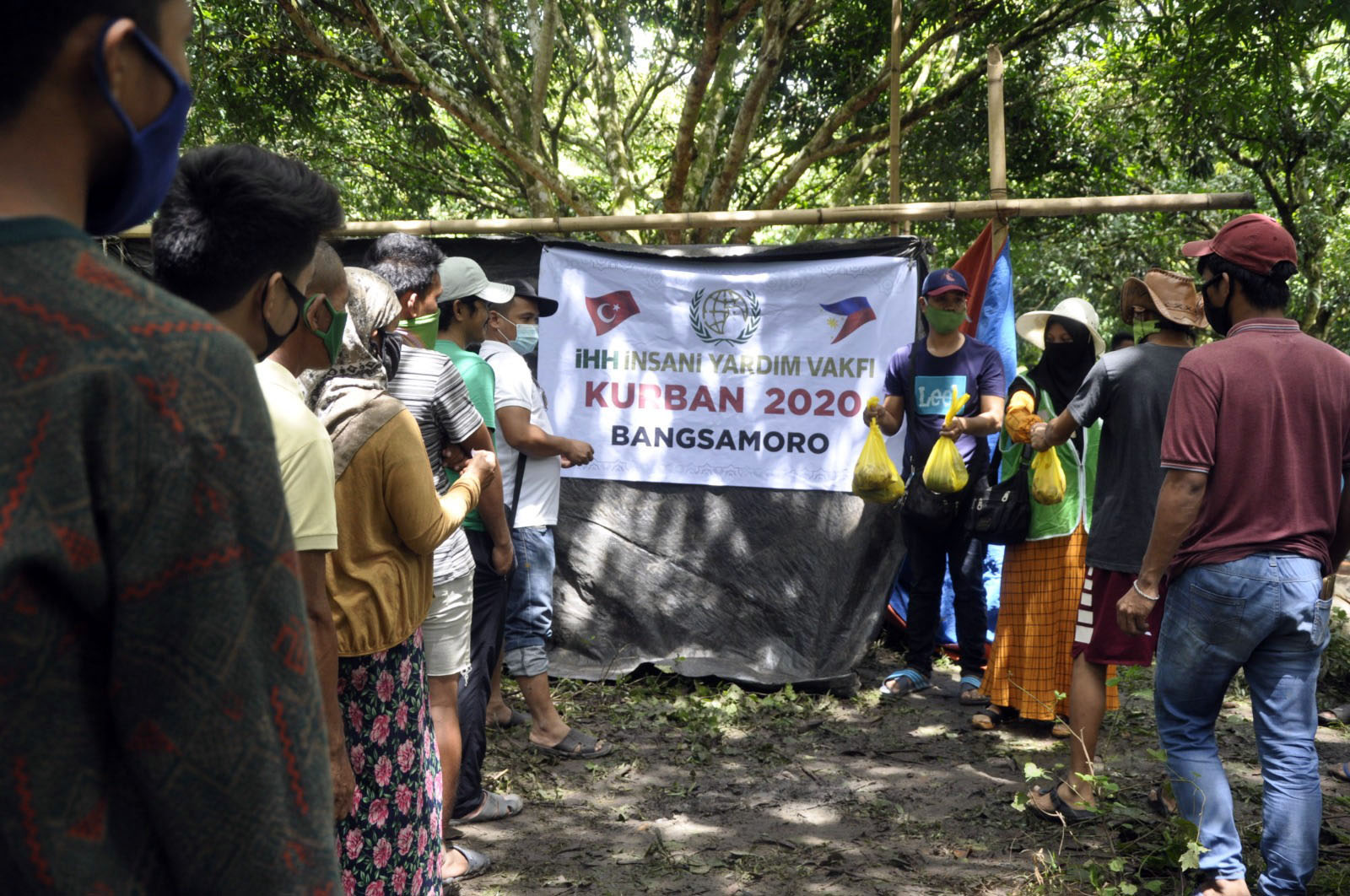 The ties of brotherhood will become stronger
While delivering the qurban shares to the needy, IHH will embrace people in various regions to establish a bridge of brotherhood with the societies and spread a ray of hope to those in need. IHH not only aims to deliver the qurbans to Muslims all over the world, but also strengthen the ties of brotherhood and the sense of sharing and solidarity.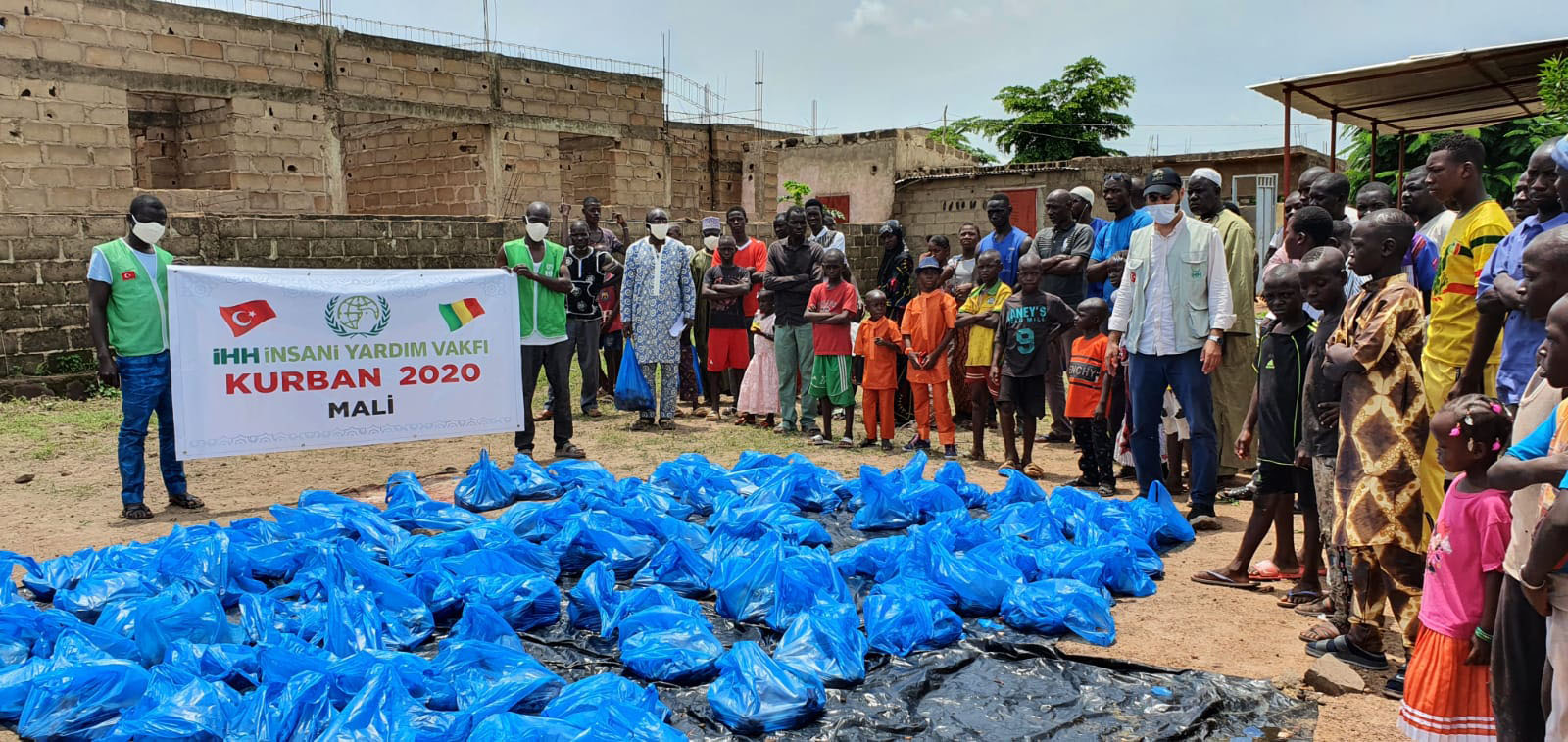 Turkey and regions of crisis will be given priority   
In this year's qurban, our foundation will give priority to refugee camps, regions suffering from war, natural disasters, chronic famine and poverty, the elderly, orphans, widows, orphanages, schools and hospitals. In this context, priority will be given to Syria, Iraq, Palestine, Somalia, Yemen, Bangladesh, Arakan and East Turkistan. Priority will also be given to the needy in Turkey.
 Orphans will welcome the Eid with joy
IHH will also distribute Eid clothing to more than 100.000 orphans in a total of 30 countries including Turkey. Donors can donate 150TL to clothe an orphan for Eid.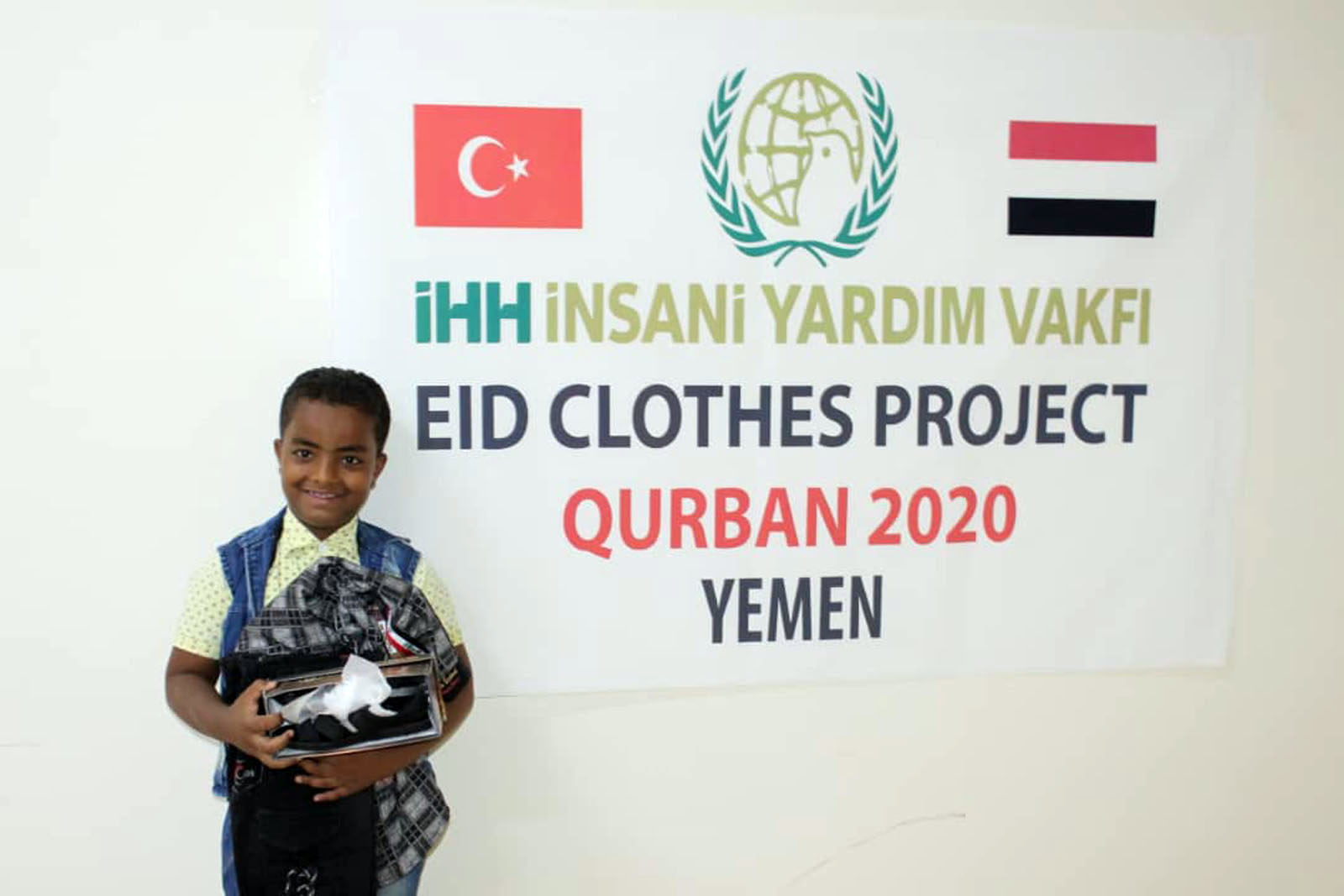 Qurban organizations in 65 countries
Turkey, Syria and KKTC (Turkish Republic of Northern Cyprus)
West Africa: Chad, Cameroon, Mali, Benin, Togo, Niger, Sierra Leone, Burkina Faso, Senegal, Mauritania, Ivory Coast, Ghana and Guinea.
East Africa: Burundi, Ethiopia, Uganda, Malawi, Sudan, Somalia, Tanzania, Kenya, South Africa, Mozambique, Eswatini and Djibouti.
South Asia: Bangladesh, Myanmar (Arakan), Pakistan, Indonesia, Thailand (Patani), India, Nepal, Sri Lanka, Philippines (Bangsamoro) and Vietnam.
Central Asia:  Mongolia, Crimea, Georgia (Ajara), Afghanistan, Azerbaijan, Kyrgyzstan, Tajikistan and Kazakhstan.
Middle East: Yemen, Palestine, Iraq, Lebanon, Iran and Tunisia.
Europe-America: Hungary, Bosnia-Herzegovina, Kosovo, Albania, North Macedonia, Montenegro, Serbia (Sanjak and Preshova), Haiti, Colombia, Venezuela, Romania, Ecuador and Bolivia.
How are the qurbans sacrificed?
-Qurbans are purchased by IHH officials according to the requirements of sacrificial animals in the countries and regions where the sacrifice will take place.   
-Qurbans are sacrificed in accordance with Islamic regulations.
-The qurban shares are distributed by hand to people in need.
-Information regarding the sacrifice is sent via SMS to the donor.
How can you donate for qurban?
Donations can be made in person by visiting the IHH headquarters, online via the internet or by calling our foundation on 0212 631 2121 for more information.
Mobile soup kitchen from Turkey to Ukraine
The mobile soup kitchen dispatched by the IHH Humanitarian Relief Foundation to Ukraine, which is under Russian bombardment, departed from Istanbul. The soup kitchen was intended to provide food to 30,000 people each day. In addition, three truckloads of humanitarian supplies provided to Ukraine by the IHH in recent weeks have been delivered to war victims.
IHH helped 700,000 Syrians in 2022.
In 2022, IHH Humanitarian Relief Foundation delivered 2,043 truckloads of humanitarian relief supply to war-affected Syrian residents living in the country's IDP camps and settlements in various locations.
The last terminal of "An Armful of Goodness"
IHH Humanitarian Relief Foundation continues to commemorate the 11th annual Orphan Solidarity Days (OSD) project with the theme "An Armful of Goodness". Many studies have been carried out for orphans and their families in Kenya, one of the countries where the initiative is executed.