IHH Organizes Fun Event for Orphans in Eastern Ghouta
IHH in collaboration with Damascus Imar Organization organized a fun event for 400 orphan children aged 4-11 who lost their parents during the civil war in Eastern Ghouta neighbourhood of Damascus.
According to official numbers more than 300.000 people lost their lives in Syria. Millions of civilians fled to neighboring countries or to the refugee camps in the safe zones along the border.
Particularly civilians lost their lives in the attacks. The most heart wrenching side of it is the orphans who lost their dads in the attacks.
From day one of the conflict IHH meets the orphans' needs such as shelter, healthcare and education in the region. Moreover the foundation organized fun activities to cheer up the orphans.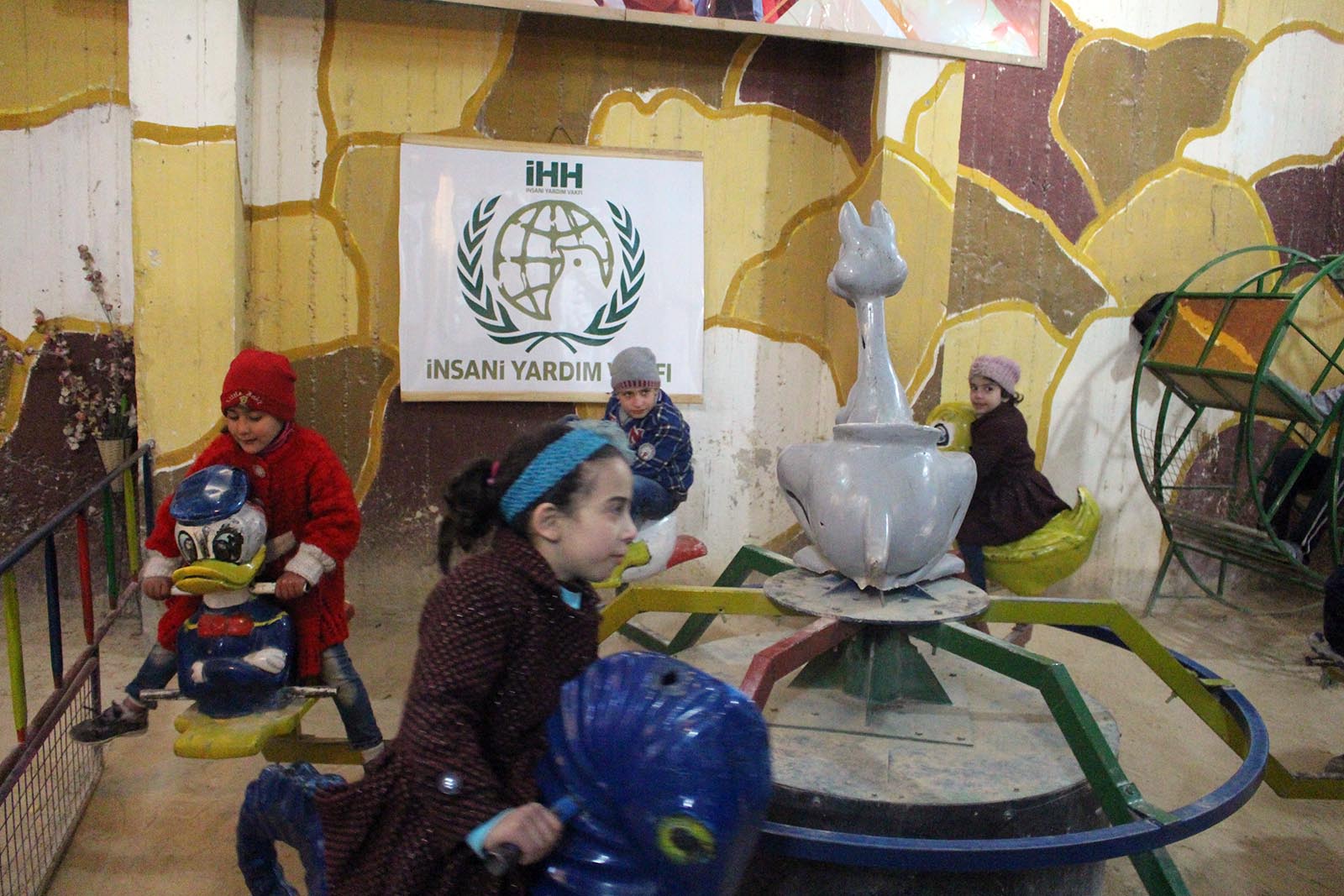 Toys and Gifts Distributed
Recently, the foundation offered a helping hand to the orphans in Eastern Ghouta, which made it to the headlines with the tragedy of locals asking Islamic authorities for fatwah in order to eat cats and dogs to avoid death by starvation. In collaboration with Damascus Imar Organization IHH organized a drama and game event at the end of which toys and gifts were handed out to the orphan children.
IHH regularly carries out activities in order to put a soothing balm to the wounded hearts of children who became orphans in the war and hopes that it serves for children becoming healthy individuals having hope for the future and being helpful in the society. 
IHH plans to reach out to 2.5 million people in Ramadan
After 30 years of Ramadan projects in different geographies of the world, IHH Humanitarian Relief Foundation is planning aid activities in 57 countries including Turkey this year, with the slogan "Continue the Spirit of Ramadan." IHH plans to deliver the donors' zakat, sadaqah, fitra and donations to almost 2.5 million people in regions suffering from war, occupation and natural disasters.