IHH organizes fun programs for Syrian orphans
As part of 'Shall We Play?' campaign IHH organized three fun game shows for 350 Syrian orphans.
IHH organized three fun game shows for 350 Syrian orphans as a part of 'Shall We Play?' Campaign.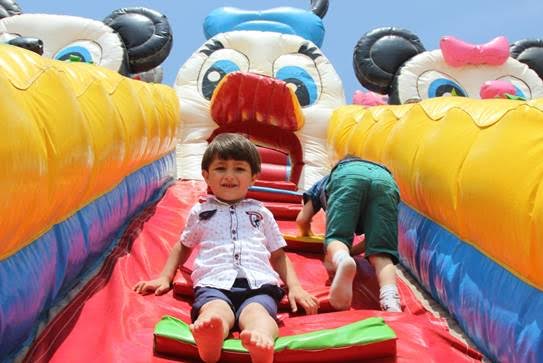 Civilians have been targeted in the civil war going on in Syria. Therefore the number of orphans keeps rising. Currently around six hundred thousand orphans are living in Syria who have many psychological problems.
"Shall We Play?" Campaign
IHH, which keeps up the humanitarian aid activities in the region, is trying to let the children forget the catastrophe of the war for a little while through various fun activities. Recently IHH Syrian Orphans Office initiated a new campaign called 'Shall We Play?" which is going to reach out to 10.000 children.
In conjunction with the campaign, three fun game shows are organized for 350 orphans who fled from Idlib, Aleppo, Hama and Damascus and took refuge in Hatay.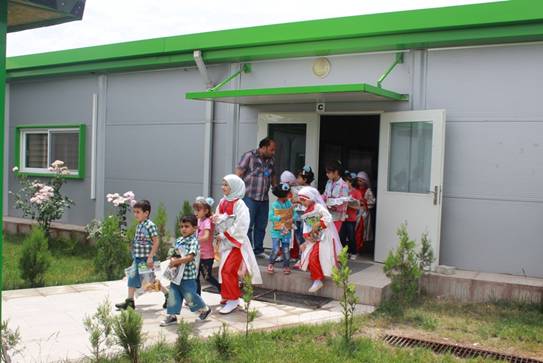 Many fun games and singing were part of the day where the orphan children got the chance forget their circumstances for a while. At the end of the day children received presents.
The activities are planned to continue during Ramadan and reach out to 10.000 orphans in total.
Emergency Aid for Sudan
IHH Humanitarian Relief Foundation has organized a shipment of aid supplies consisting of 15 containers to Sudan, where an internal turmoil has been occurring since April 15. This comprehensive relief effort, considered the largest aid initiative sent to the country since the onset of the crisis, aims to help approximately 200,000 Sudanese people.
Humanitarian Heroism: IHH's Swift Response to the Northwest Syria Earthquake
In the immediate aftermath of the recent quake that struck northwest Syria, the IHH Humanitarian Relief Foundation emerged as a humanitarian aid exemplar, providing stalwart assistance to 148 suffering communities struggling with the catastrophe's aftermath. Notably, the districts of Harim and Afrin bore the brunt of the disaster, with the highest number of fatalities and injuries, while 1,800 buildings collapsed and over 8,700 structures sustained partial destruction, worsening the plight of the affected population.