IHH organizes fun programs for Syrian orphans
As part of 'Shall We Play?' campaign IHH organized three fun game shows for 350 Syrian orphans.
IHH organized three fun game shows for 350 Syrian orphans as a part of 'Shall We Play?' Campaign.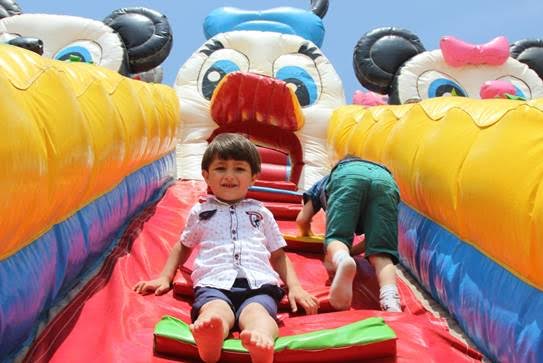 Civilians have been targeted in the civil war going on in Syria. Therefore the number of orphans keeps rising. Currently around six hundred thousand orphans are living in Syria who have many psychological problems.
"Shall We Play?" Campaign
IHH, which keeps up the humanitarian aid activities in the region, is trying to let the children forget the catastrophe of the war for a little while through various fun activities. Recently IHH Syrian Orphans Office initiated a new campaign called 'Shall We Play?" which is going to reach out to 10.000 children.
In conjunction with the campaign, three fun game shows are organized for 350 orphans who fled from Idlib, Aleppo, Hama and Damascus and took refuge in Hatay.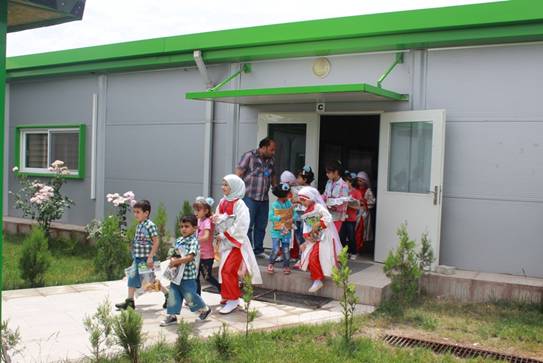 Many fun games and singing were part of the day where the orphan children got the chance forget their circumstances for a while. At the end of the day children received presents.
The activities are planned to continue during Ramadan and reach out to 10.000 orphans in total.
Drought affects 36.1 million people in East Africa
There are currently 36.1 million people in Somalia, Ethiopia, and Kenya who are suffering from the effects of the protracted drought. Drought has created severe obstacles to the availability of food and water in three different nations.
Aid for flood-affected families in Sudan
Sudan's last week's flood is still impacting the country. The floods, which claimed 99 lives and wounded 94 others also destroyed houses, workplaces, and acres of farmland. After the floods, IHH Humanitarian Relief Foundation launches its relief efforts for the victims there.
IHH Takes Action for Pakistan
The flood occurred the day before due to heavy rains in Pakistan. The flood resulted in the deaths of 1061 people and injured 1575 others. Right after the flood, the IHH Humanitarian Relief Foundation launched an emergency relief effort for the country.