IHH Provides Aid For 5 Thousand Yemenis
IHH Humanitarian Relief Foundation has delivered 2017's first aid to Yemen, where internal conflict continues. 5,000 Yemenis benefited from the food packages delivered.
The current internal turmoil and political instability continues to affect Yemen's economic and social structure. Public institutions have not been able to provide adequate services to citizens for months. IHH Humanitarian Relief Foundation continues to provide aid to Hudaydah and Taiz, which suffers from a serious humanitarian crisis.
In this context, IHH has delivered 800 emergency food aid packages to approximately 5,000 victims and oppressed people in Yemen's Hudaydah and Taiz regions, where starvation continues as a serious problem.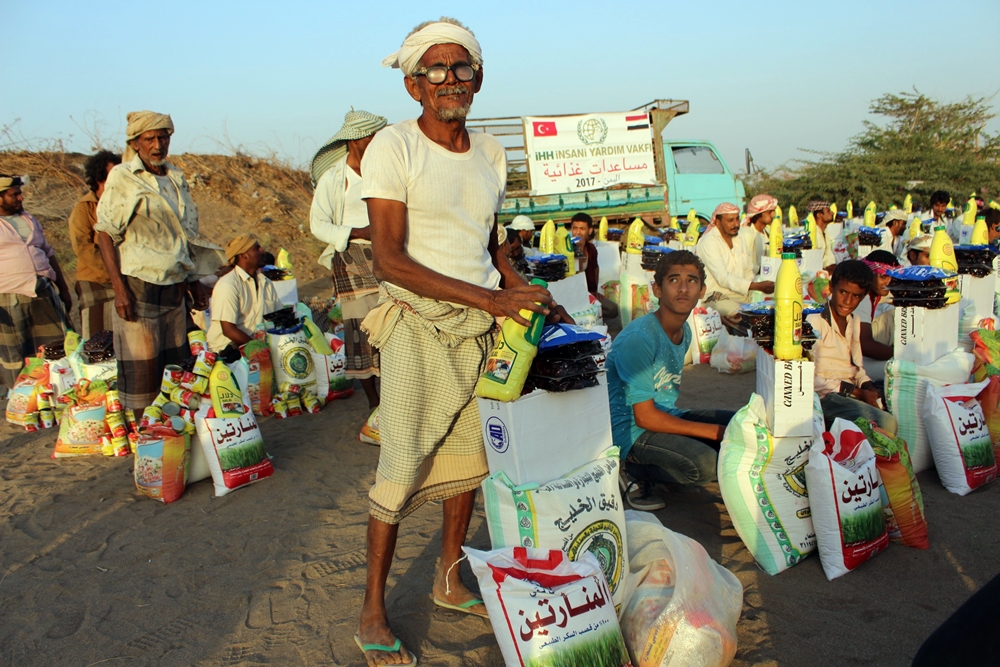 Children are losing their lives
IHH Middle East Affairs Coordinator Emre Kaya said that thousands of people are struggling to survive due to starvation and many children are losing their lives because of malnutrition. "For this reason as IHH's Middle East Desk we decided to make the first donation of 2017 to Yemen," said Kaya.
2016 Yemen aid
In 2016, IHH Humanitarian Relief Foundation delivered 20 thousand food packages which include baby food, 150 tons of flour, 300 Qurban shares and distributed water to 300 thousand people. A total of 551,300 people benefited from the aid packages delivered.
On the other hand, there are delays in aid reaching Yemen's Taiz district due to security reasons. At least 6,500 civils have lost their lives and over 32,000 people have been injured. Eight in every 10 people in Yemen are in need of humanitarian aid.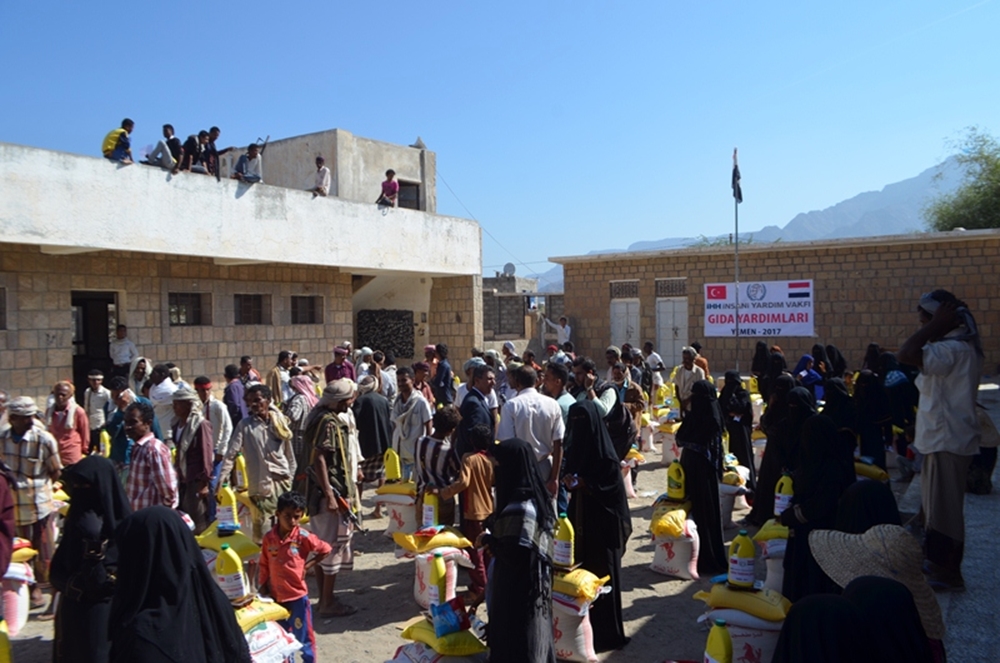 Drought affects 36.1 million people in East Africa
There are currently 36.1 million people in Somalia, Ethiopia, and Kenya who are suffering from the effects of the protracted drought. Drought has created severe obstacles to the availability of food and water in three different nations.
Aid for flood-affected families in Sudan
Sudan's last week's flood is still impacting the country. The floods, which claimed 99 lives and wounded 94 others also destroyed houses, workplaces, and acres of farmland. After the floods, IHH Humanitarian Relief Foundation launches its relief efforts for the victims there.
IHH Takes Action for Pakistan
The flood occurred the day before due to heavy rains in Pakistan. The flood resulted in the deaths of 1061 people and injured 1575 others. Right after the flood, the IHH Humanitarian Relief Foundation launched an emergency relief effort for the country.