IHH Provides Aid For 5 Thousand Yemenis
IHH Humanitarian Relief Foundation has delivered 2017's first aid to Yemen, where internal conflict continues. 5,000 Yemenis benefited from the food packages delivered.
The current internal turmoil and political instability continues to affect Yemen's economic and social structure. Public institutions have not been able to provide adequate services to citizens for months. IHH Humanitarian Relief Foundation continues to provide aid to Hudaydah and Taiz, which suffers from a serious humanitarian crisis.
In this context, IHH has delivered 800 emergency food aid packages to approximately 5,000 victims and oppressed people in Yemen's Hudaydah and Taiz regions, where starvation continues as a serious problem.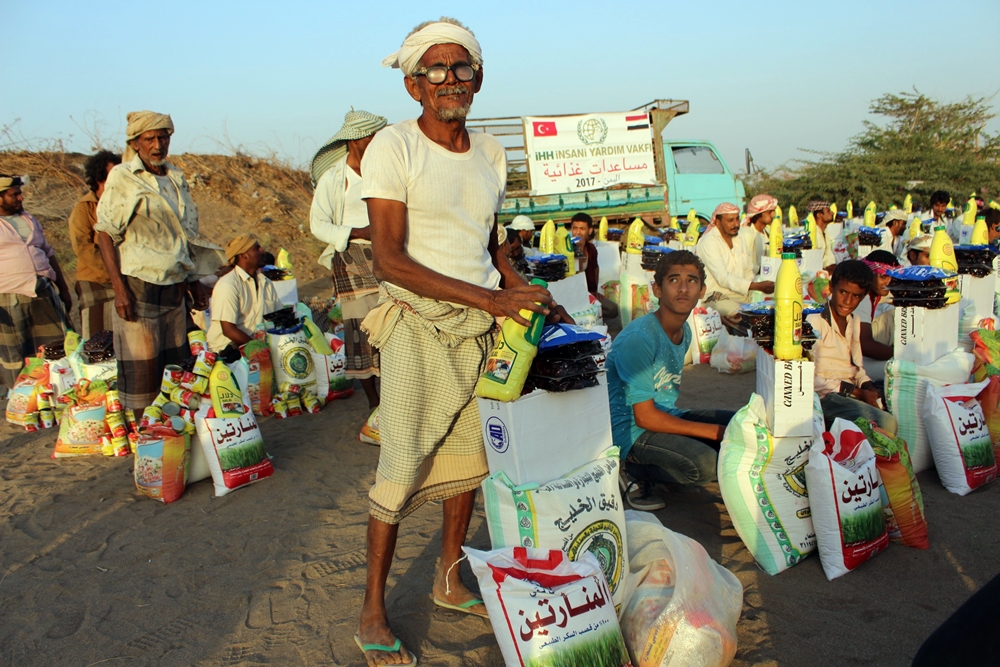 Children are losing their lives
IHH Middle East Affairs Coordinator Emre Kaya said that thousands of people are struggling to survive due to starvation and many children are losing their lives because of malnutrition. "For this reason as IHH's Middle East Desk we decided to make the first donation of 2017 to Yemen," said Kaya.
2016 Yemen aid
In 2016, IHH Humanitarian Relief Foundation delivered 20 thousand food packages which include baby food, 150 tons of flour, 300 Qurban shares and distributed water to 300 thousand people. A total of 551,300 people benefited from the aid packages delivered.
On the other hand, there are delays in aid reaching Yemen's Taiz district due to security reasons. At least 6,500 civils have lost their lives and over 32,000 people have been injured. Eight in every 10 people in Yemen are in need of humanitarian aid.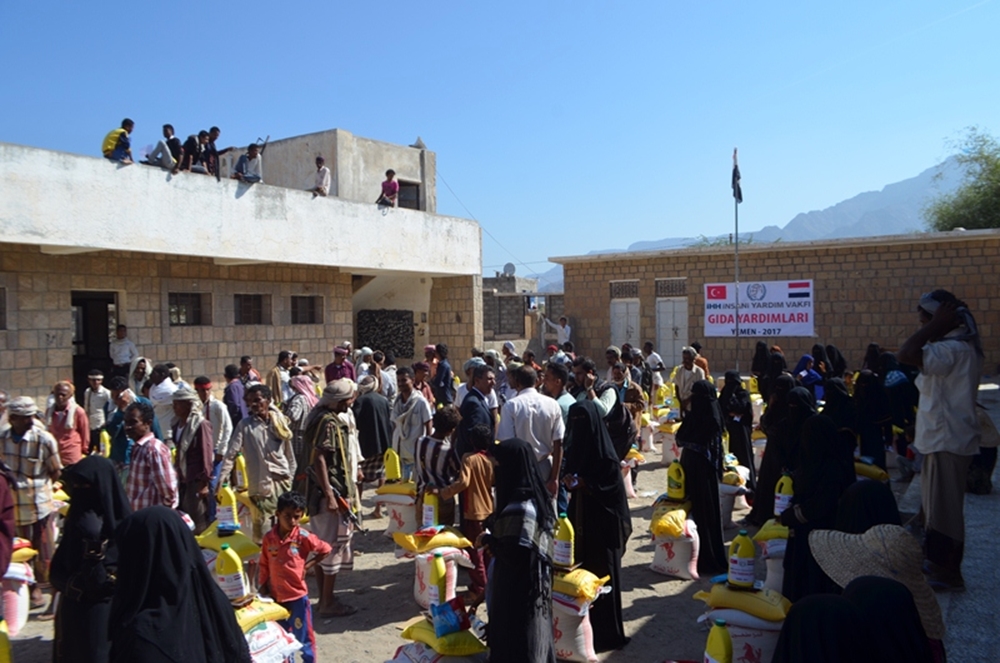 Emergency aid for Indonesia
IHH launched emergency aid operations in Indonesia following the eruption of the Mount Semeru volcano. Food was distributed as part of its initial aid.
Emergency aid for Cameroon refugees
45.000 people took refuge in Chad as a result of the conflict that broke out between tribes due to access to water sources and use of land. IHH Humanitarian Relief Foundation launched aid efforts for the refugees living under extremely difficult conditions in camps in the capital N'djamena.