IHH Remembers Kirkuk on Eid Al-Adha
As part of the 2021 qurban, IHH Humanitarian Relief Foundation delivered qurban to 12.000 needy people in Kirkuk.
IHH Humanitarian Relief Foundation delivered 62.061 qurban shares this eid to almost 2.5 million people with its 29 years of experience in 65 countries including Turkey. IHH also distributed eid clothing to 61.836 orphans. A total of 2.482.480 people benefitted from the qurban aid.
One of the countries where IHH conveyed the blessings of eid was Iraq. Abdulkadir Özyiğit from IHH Foreign Affairs Department said they sacrificed 35 cattle entrusted by Turkish donors for the people in Kirkuk. Özyiğit explained that they distributed the qurban meat to 2.000 needy families in the city, where 1.5 kilos of meat was given to each family. Özyiğit said the qurban meat was distributed to deprived families in the towns and villages in and around the city of Kirkuk.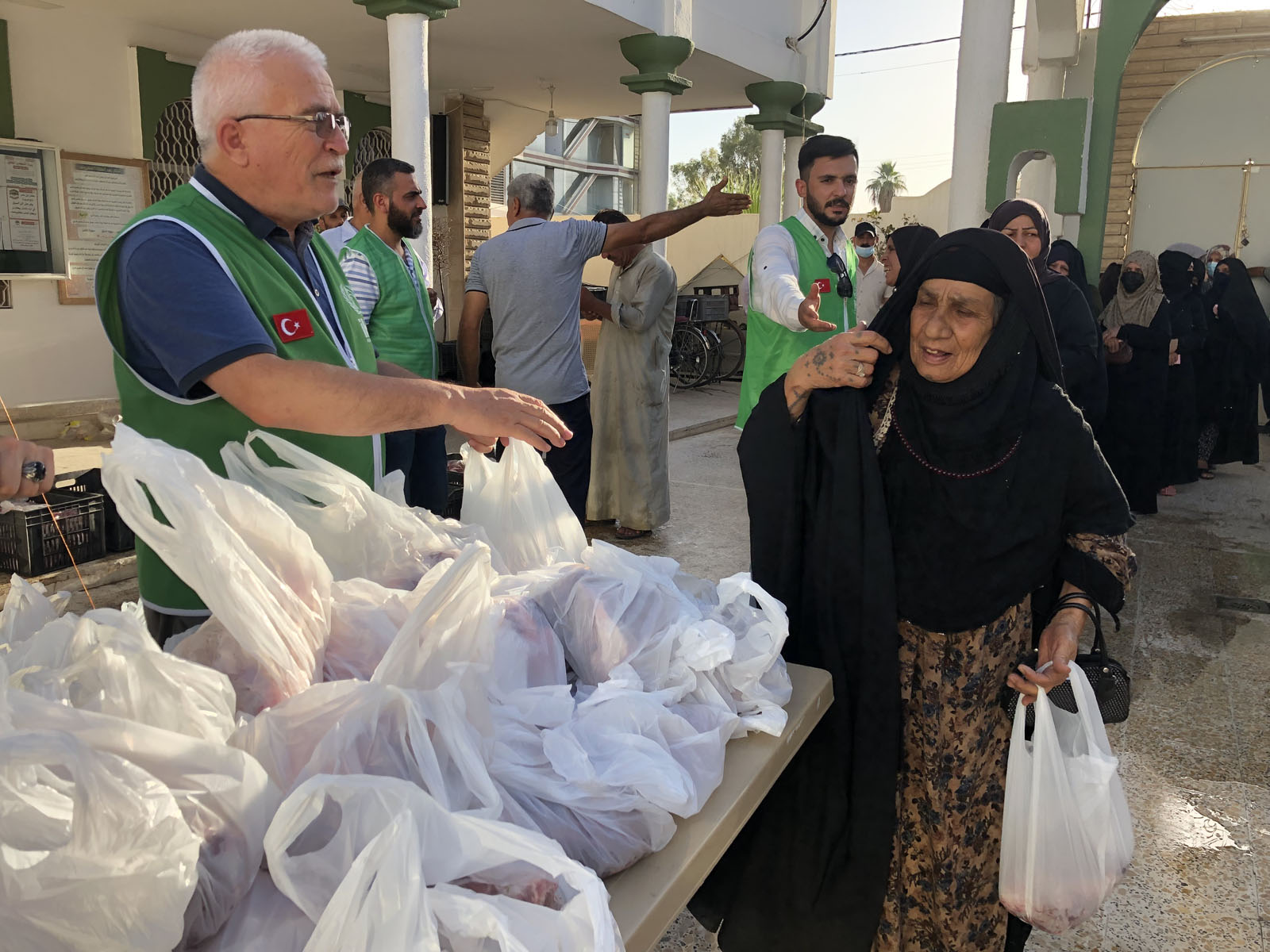 Our qurban operations have been completed
With the support of our donors, IHH has completed the 2021 qurban operations with the slogan "Remember Them on Eİd al-Adha."
Emergency aid to Afghanistan's earthquake victims
A least 1.000 people lost their lives and 1.500 people were injured in the 5.9 magnitude earthquake that struck the Khost province of Afghanistan. IHH Humanitarian Relief Foundation immediately launched an emergency aid campaign for the region.