IHH Remembers Sudan on Eid al Adha
As part of the 2021 qurban operations, IHH Humanitarian Relief Foundation delivered our donors' qurban to 65.000 deprived people in Sudan.
With 29 years of experience, IHH delivered 62.062 qurban shares donated this eid to almost 2.5 million people in need in 65 countries including Turkey. IHH also distributed eid clothing to 61.836 orphans. A total of 2.482.480 thousand people benefitted from our qurban aid.
One of the countries where IHH delivered the blessings of Eid al-Adha was Sudan. On the occasion, IHH distributed qurban meat to 13.000 deprived families in the country. 65.000 people benefitted from the 650 sacrificed cattle. This aid was delivered to deprived families in the capital Khartoum, Darfur, Kassala, Al-Gadarif, White Nile and South Kordofan. The qurban meat was distributed to those including orphans, the disabled and widows.  
Orphans were not forgotten
IHH teams also remembered the orphans and distributed eid clothing to 400 children in the country.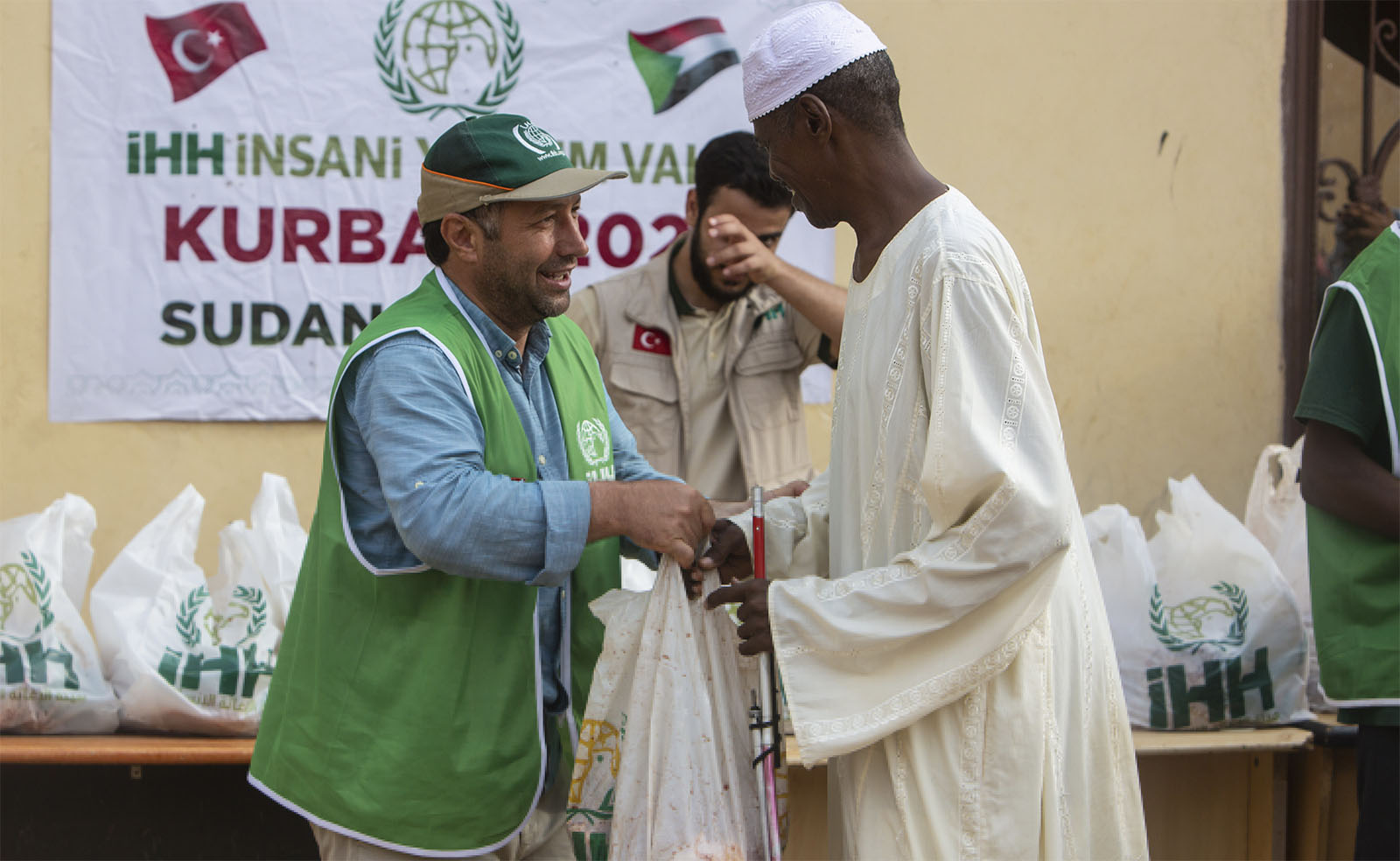 Our qurban operations have been completed
With the support of our donors, IHH has completed the qurban operations with the slogan "Remember Them on Eid al-Adha."
120 humanitarian aid trucks Off to Syria
IHH has launched an aid campaign with the slogan "Winter is Coming, Don't Leave Them Alone" for Syrians that are forced to live under extremely difficult winter conditions. As part of this campaign, 120 humanitarian aid trucks were sent off from Istanbul and various Anatolian cities to Syria.
Our ambulances reached Gaza
IHH delivered 4 ambulances to the blockaded Gaza Strip with the aim of contributing to the healthcare sector.