IHH rushes to aid flood victims in Albania
Teams from the IHH Humanitarian Relief Foundation have been the first to arrive in Albania and provide aid to victims of a flood which has recently hit the country.
Albania, Balkans
06.12.2010
Heavy rains have affected six regions in the country and a state of emergency has been declared in three of these regions.
Authorities said the situation in and around the city of Shkodra is critical, with more than 14,000 hectares of land underwater. They said the only way in and out of the town is by boat or helicopter. Authorities have described it as the country's worst flooding in living memory. Thousands of families have evacuated their homes due to floods while thousands of hectares of land have been inundated by flood waters.
IHH teams visited the crisis center set up in Shkodra, met with Governor Macit Cungu and received information from him about the relief efforts. Following this meeting, IHH's aid workers prepared 10 tons of food in packages and drinking water in the capital city of Tiran.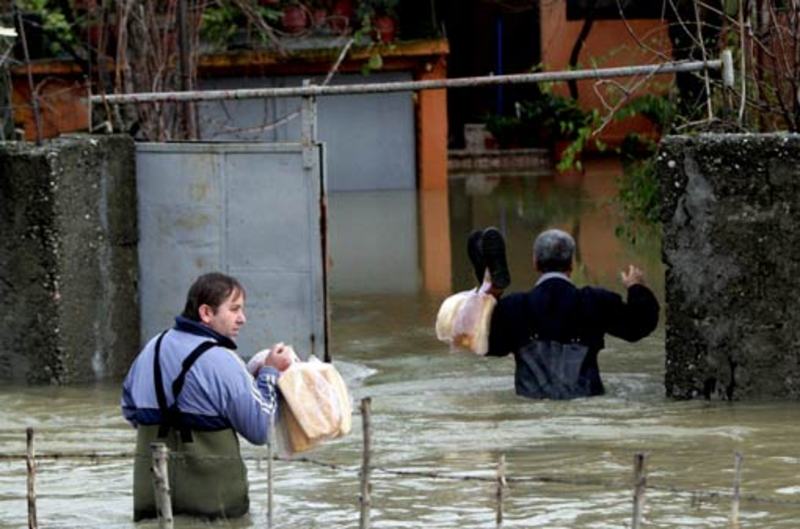 The emergency packages were distributed to 1,000 families in the flood regions. The IHH teams continue relief efforts in the flood-stricken country.
IHH plans to reach out to 2.5 million people in Ramadan
After 30 years of Ramadan projects in different geographies of the world, IHH Humanitarian Relief Foundation is planning aid activities in 57 countries including Turkey this year, with the slogan "Continue the Spirit of Ramadan." IHH plans to deliver the donors' zakat, sadaqah, fitra and donations to almost 2.5 million people in regions suffering from war, occupation and natural disasters.