IHH Sends Food Aid to Philippines Under Martial Law
IHH Humanitarian Relief Foundation reached out to the internally displaced civilians who fled the conflict in Marawi and came to Iligan city in Philippines, which is under martial law now, and delivered food aid to 1.200 families.
As a part of its emergency aid scheme IHH Humanitarian Relief Foundation continues to deliver food clothes and other basic needs to the needy and moor around the world.  
In this regard IHH delivered food aid to 1.200 families who fled the conflict in Marawi and took shelter in Iligan city. With the support of the donors the aid will continue in the upcoming weeks as well.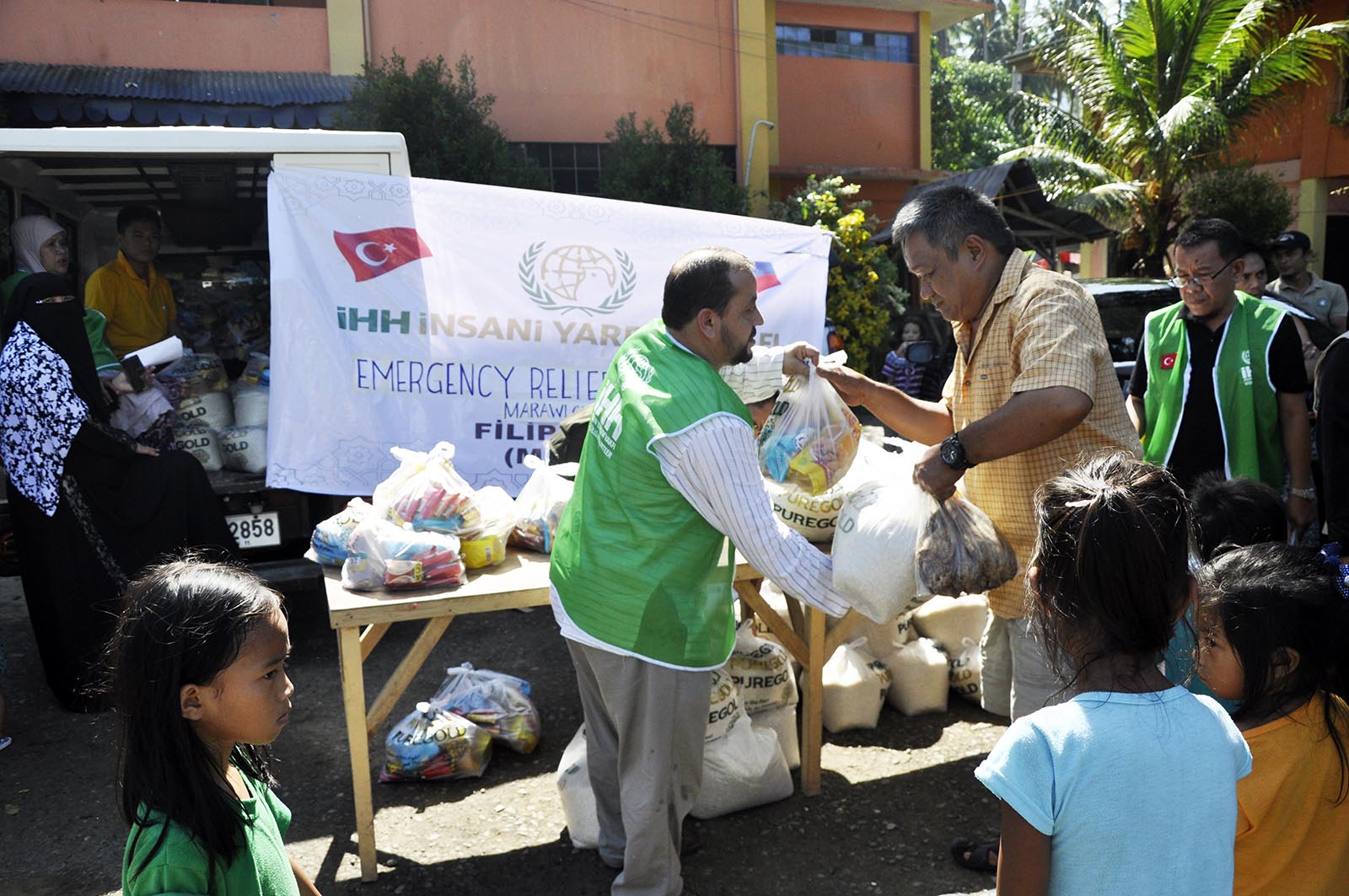 "So many babies in need"
IHH Philippines - Bangsamoro representative Ömer Kesmen, who traveled to the region to monitor the aid distribution, said around 200.000 people had to flee Marawi and only in Iligan 25.000 families urgently need help. Kesmen reported that authorities say the martial law is going to last at least 2 months.
"As a part of our Ramadan campaign we have today delivered food aid to 1.200 families who fled Marawi and came to Iligan. These families are currently taking shelter at the schools in the city. We are planning to deliver more food aid and hygiene kits next week with the support of our donors. Meanwhile these internally displaced civilians have so many babies and we need to meet their needs as well."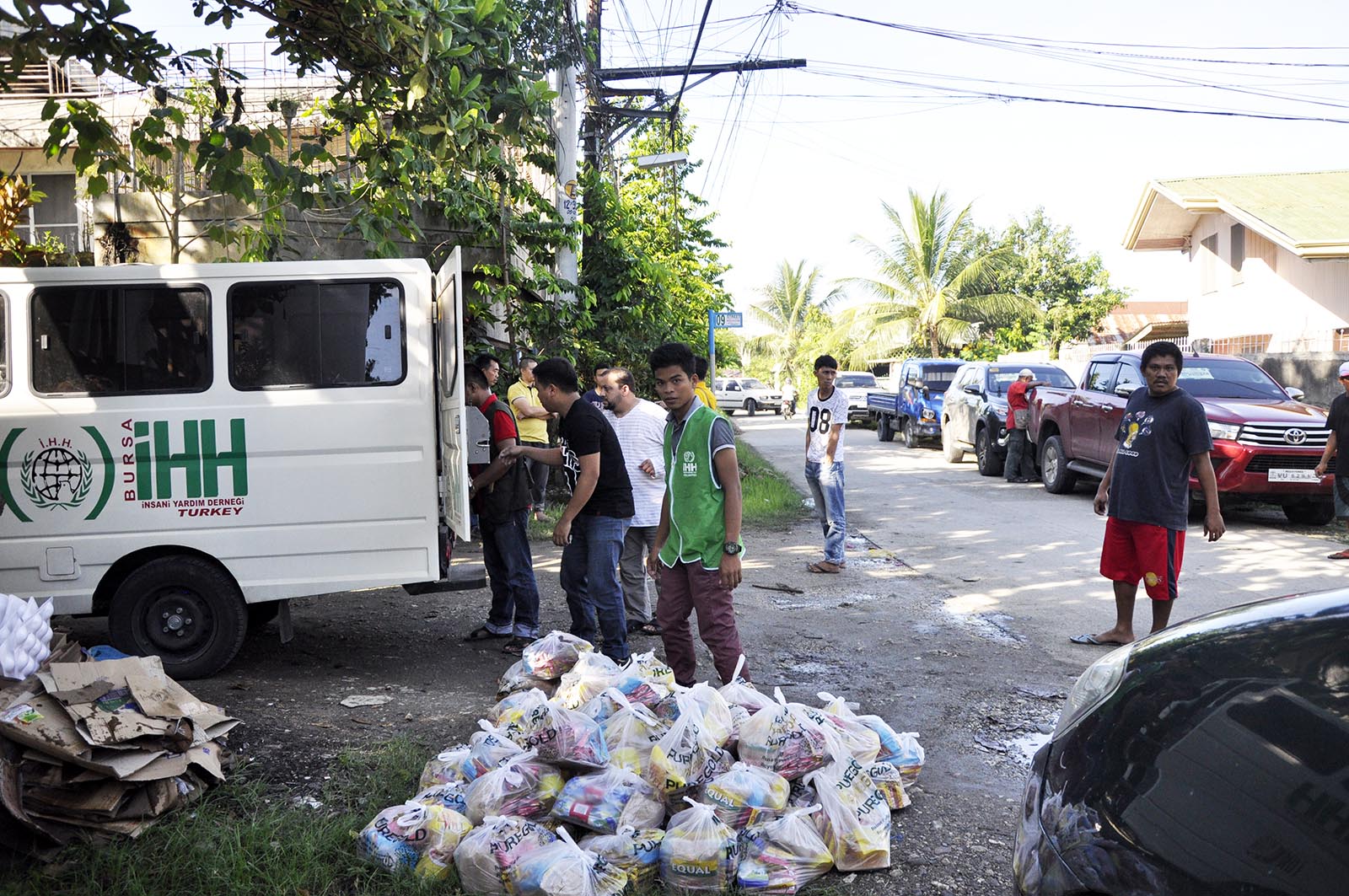 Call for Help
Philippines/Bangsamoro Development Agency head Dr. Saff Dipatuan has previously made a call for help for the people who fled the skirmishes and the crisis in Marawi.
Aid for flood-affected families in Sudan
Sudan's last week's flood is still impacting the country. The floods, which claimed 99 lives and wounded 94 others also destroyed houses, workplaces, and acres of farmland. After the floods, IHH Humanitarian Relief Foundation launches its relief efforts for the victims there.
IHH Takes Action for Pakistan
The flood occurred the day before due to heavy rains in Pakistan. The flood resulted in the deaths of 1061 people and injured 1575 others. Right after the flood, the IHH Humanitarian Relief Foundation launched an emergency relief effort for the country.
IHH delivers aid to Gaza
In the attacks carried out by the occupying Israel against Gaza, 44 people, including 14 children, were martyred and 360 people were injured. The IHH Humanitarian Relief Foundation, which took action immediately in the aftermath of the attacks, launched emergency relief efforts for the people of Gaza.