IHH takes relief to Arakan camps
IHH Humanitarian Relief Foundation has not forgotten the Bangladeshi people and Arakanese refugees who have undergone great pain due to natural disasters. The foundation took food and clothing aid to 6,300 families in Teknaf and Kutupalong camps.
Arakan,
Bangladesh,
Turkey
12.06.2013
Bangladesh with its 165 million population is hit by natural disasters due to monsoon rains every year. Due to long-lasting rains and Hurricane Mahasen which hit in May, the country is experiencing hard times nowadays. More than 50 people have been killed, thousands of houses and workplaces have been damaged due to the disaster. IHH, which has taken relief to disaster-stricken people of Bangladesh and Arakanese refugees, met fundamental needs of many families.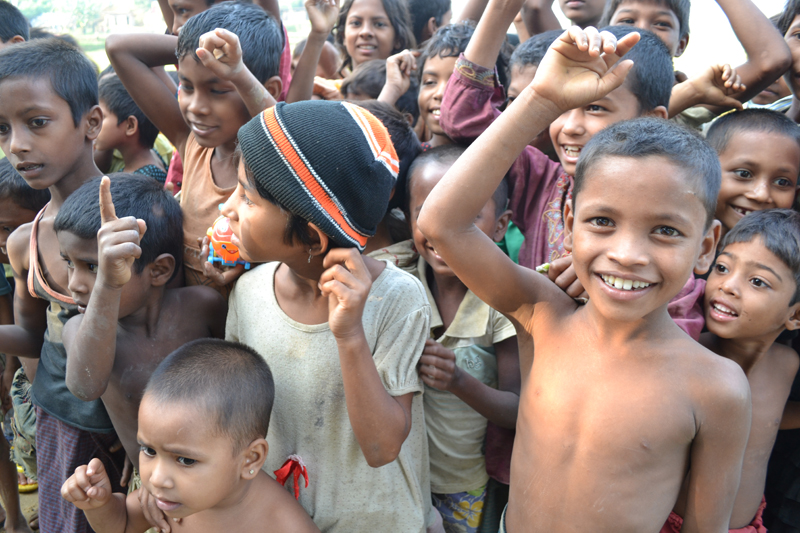 IHH, which has been working for 18 years to raise world's awareness about rights violations in Arakan, is trying to fulfill its duty of brotherhood for Rohingya Muslims who have been deprived of their fundamental rights for years.
IHh has taken relief to 800 families in Teknaf located on Bangladesh-Arakan border. The foundation also took food packages to 2,000 families in Kutupalong camp where 70,000 Arakanese live in a packed way. The food packages include rice, cooking oil, flour, sugar and salt and they are sufficient for a family's one-month use. IHH also delivered clothing to 3,000 people in Kutupalong.
Carrying out initial relief efforts on an area of 360 square-kilometers which was affected by Hurricane Mahasen, IHH has taken food relief to 500 families in Mohaskili Island which has a population of around 500,000. The aid packages were received amidst the prayers of Arakanese refugees and Bangladeshi Muslims.
Rohingya Muslims, who have faced intense pressure from Myanmar administration in the aftermath of World War II and faced efforts to be removed from the lands they live for centuries, were subjected to attacks in June 2012 the latest. During these attacks, thousands of people were massacred while more than 120,000 people were displaced.
Aid to help West Darfur conflict
95.000 people were forced to migrate to other regions and 213 people lost their lives due to the conflict between tribes in Sudan's West Darfur. IHH Humanitarian Relief Foundation launched emergency aid projects for the people affected by the conflict and became Internally Displaced People.
IHH delivers humanitarian aid to Ukraine
IHH Humanitarian Relief Foundation continues to provide humanitarian aid to the refugees who have fled to nearby countries and to the Ukrainian people who are under attack by Russia.
Medical aid for Afghanistan
IHH sent 4 trucks of medical aid to Afghanistan. This medication will be distributed to hospitals in the cities of Kabul, Herat, Mazar-i-Sharif and Kandahar.