IHH teams have reached their destinations to deliver Qurban meat
IHH teams are visiting all four corners of the world to deliver the sacrificial meats which have been slaughtered by proxy to the needy and oppressed.
IHH teams have set out to reach 114 countries throughout the world to deliver the Qurbani shares of Turkish benefactors and donators, obtained from the yearly Qurbani Campaign executed by IHH Humanitarian Relief Foundation.
The Qurban sacrificing was started on Tuesday, after the Eid prayer. 40000 shares were given throughout the Qurbani campaign this year, each share at $200, having all benefactors sharing the happiness and joy of this Qurban celebration with the oppressed and needy.
The Qurban sacrificing continued for three days within South Asia and some African countries due to the large amount of Qurbans needing to be sacrificed and Eid celebration started a day later in these locations.
Most Qurbani donations were done to Syrians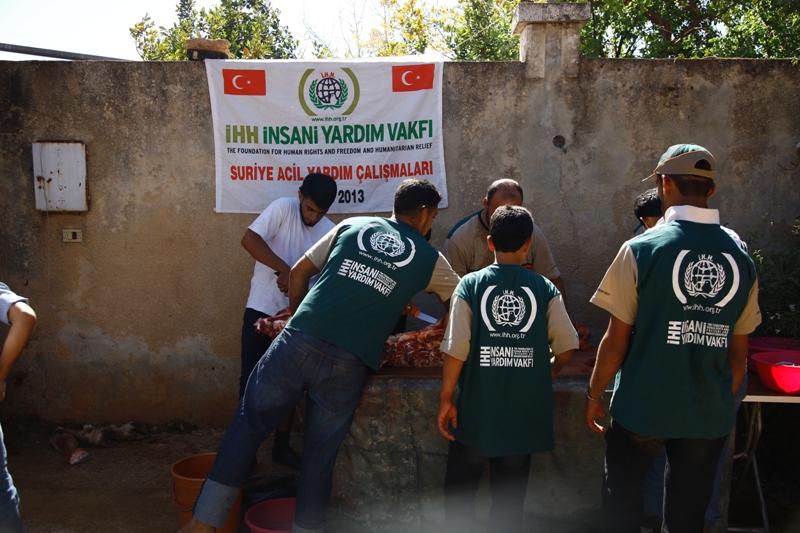 IHH teams have not left Syrians alone, which have been stricken and was spended another Eid celebration in the shadows of war and battle. With the Qurbani campaign set up by IHH this year, the first preference was given to Syrian refugee camps and Syria in which 5200 shares have started to be distributed, commencing from the first day of the Eid Celebration.
The sacrificed Qurbani animals were distributed to 300 thousands Syrians found in refugee camps placed in Turkey, Iraq, Yemen, Lebanon, Jordan and Allepo, Al-Sham, Hama, Idlib, Latakia, Deir ez-Zor and other state and provinces found within Syria.
IHH teams are delivering the Qurbani shares of benefectors given by proxy, throughout the world, trying to offer a helping hand to the oppressed and needy, and are building bridges of brotherhood and friendship through the lands.
Festival for orphaned children in Azaz
Alanya IHH Humanitarian Aid Association organized a festival for orphaned children living in the camps in the rural area of Azaz, Syria. Attended by 1.300 orphans, the festival was filled with games, rides, snacks and beverages.
Support for healthcare services in Yemen
IHH Humanitarian Relief Foundation is continuing its aid projects in Yemen. Aside from assisting the healthcare center established in the Marib province to provide healthcare services to war victims, IHH also carried out cataract surgeries on 121 patients living in the Ahrar Valley.