IHH teams have started Qurbani projects within Syria
IHH teams have gone to Syria, to distribute sacrificial meat to Syrians stricken by war and poverty within the Qurbani Campaign.
We have started the Qurbani projects in Syria
IHH teams, within the Qurbani campaign started by IHH, have delivered sacrificial meats to Syrian families suffering poverty and grief, who have not been able to sacrifice any Qurbani animals.
Our teams have distributed the sacrificial meat to the people in need
IHH teams have gone to the Province of Idlib, Syria, to start the necessary works for the distribution of sacrificial meat to the population of Syria. Qurbani aid packets have been distributed to Syrian provinces which have been torn apart by war and grief.
Eid at the refugee camp
IHH teams have also visited refugee camps situated within Syria and have also headed of to the 'Camp of Orphan families', set up by IHH where IHH teams were briefed by camp manager Ahmet Alluş.
Mr Alluş stated 'The expenses of the camp in which 700 refugees are living, primarily woman and children, are funded by IHH donators". Mr Alluş continued 'For the Eid celebration to be felt among refugees, we have distributed sweets to them, but it is becoming harder to make them happy.'
Mr Alluş had said 'There are also many university graduates present among the refugees. We have two schools situated within the camp, one of similar to the Imam Hatip schools present in Turkey, while the other is a school in which education is being given temporarily, until the war within Syria ends. We also have a dinner hall which was serving throughout the month of Ramadan but is currently closed.'
Mr Alluş sadly stressed 'After the Ramadan Eid celebration, the aids coming through to the camp have dropped quite dramatically'.
IHH teams had later continued from the camp onto the province of Idlib to deliver the necessary Qurbani Aid.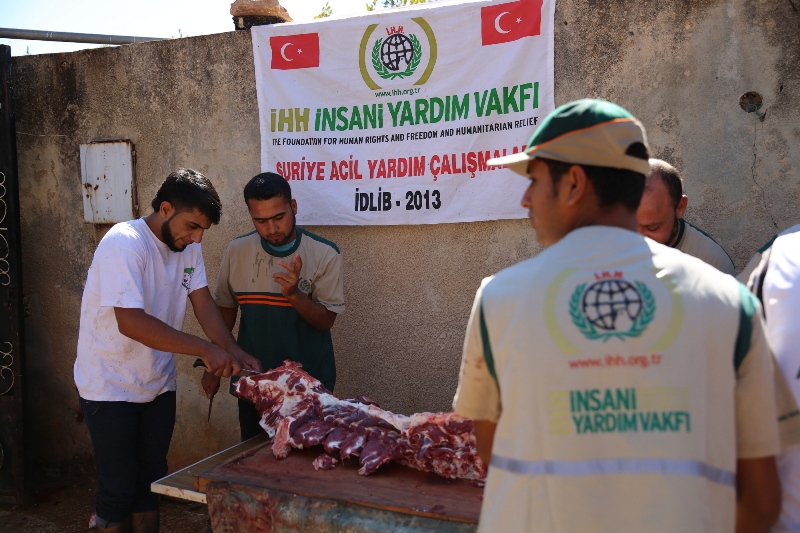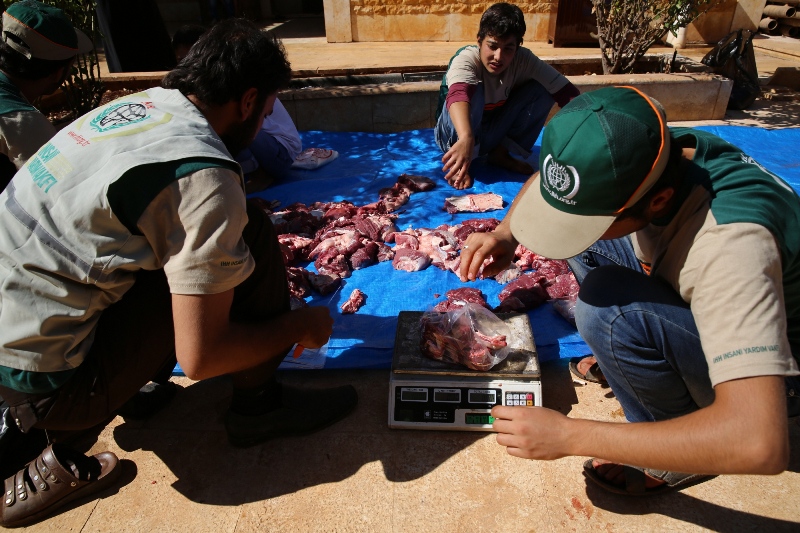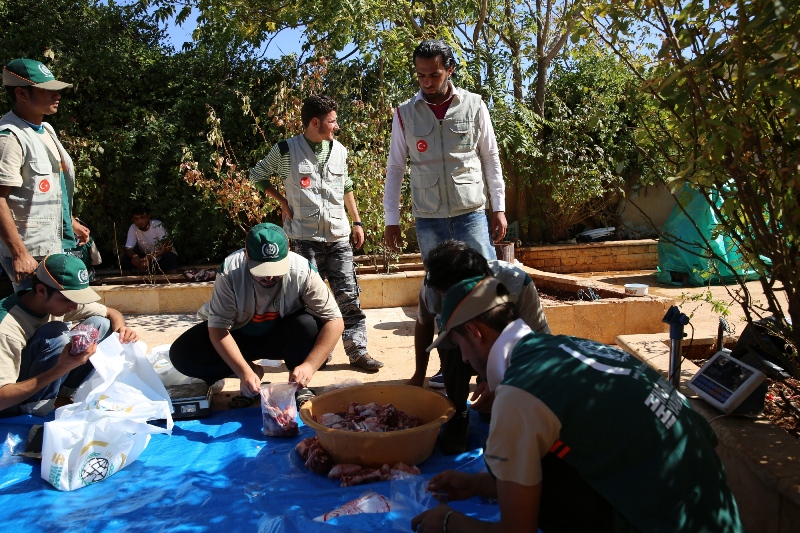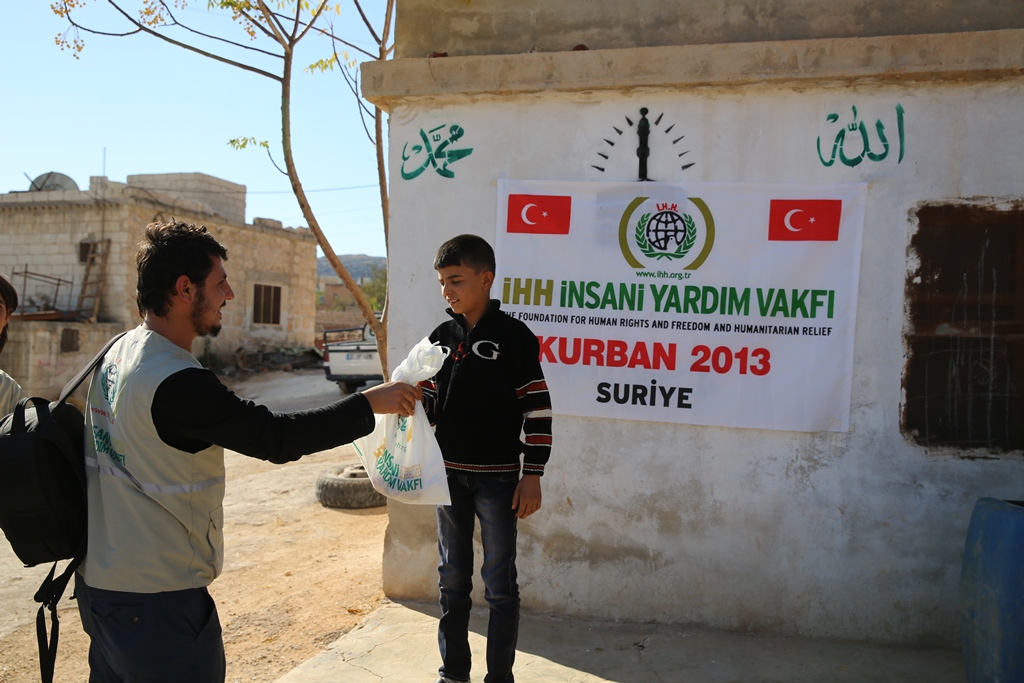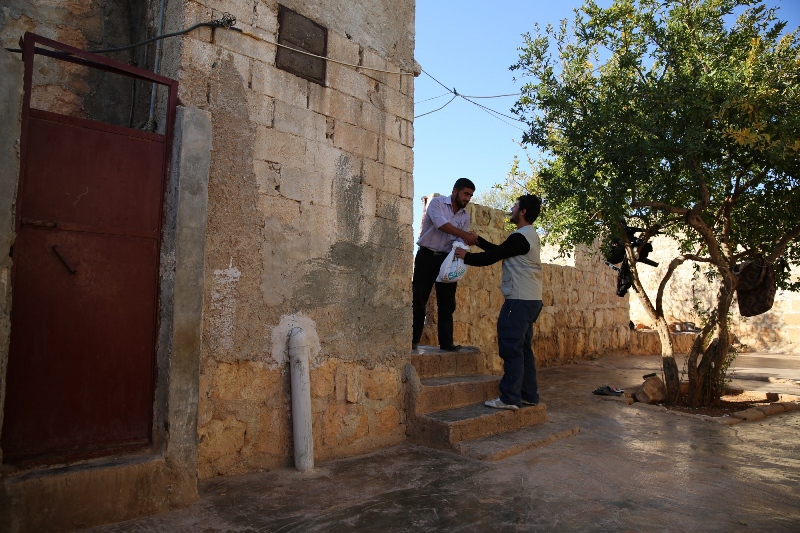 Flour distribution to 38 thousand 601 families in Somalia
IHH Humanitarian Relief Foundation has been carrying its aid efforts in Somalia, and our effort intensified following the severe drought that has hit the country since 2020, causing millions facing difficulties in accessing clean water and food.
Mobile soup kitchen from Turkey to Ukraine
The mobile soup kitchen dispatched by the IHH Humanitarian Relief Foundation to Ukraine, which is under Russian bombardment, departed from Istanbul. The soup kitchen was intended to provide food to 30,000 people each day. In addition, three truckloads of humanitarian supplies provided to Ukraine by the IHH in recent weeks have been delivered to war victims.