IHH teams stand with Central African refugees in Chad
IHH delivered food aid and cleaning kits to thousands of Muslims who took refuge in the camps in Chad.
The IHH Emergency Aid Teams traveled to the region to help the Muslims who escaped from the atrocities happening in the Central African Republic (CAR) and took refuge in Chad.
The head of the team Mr. Erhan Çelik reported that 50.000 refugees are living in 6 camps located at various spots along the border with Chad. The IHH team delivered aid to 6.000 refugees in Gore camp and 4.500 refugees living Dobe camp.
Çelik said that they reached out the camps with an aid convoy of 6 aid trucks loaded with food and cleaning kits funded with donations from Turkey. He added that the aid material included: "Pasta, rice, flour, oil, tomatoe paste, salt in food hampers and soap, detergent, slippers and water pitcher in cleaning kits." The refugees in Gore Camp reported that no humanitarian organization helped them although they have been living in the refugee camp for 3 months now. Çelik, noted that:
"They could not help crying when they saw the aid coming from Turkey. They thanked us a lot. Yet, we are aware that they need permanent solutions. During our meetings the authorities informed us that Chad cabinet approved the allocation of permanent living areas for the refugees. The basis needs such as shelter, water, well and toilet should be provided as soon as possible."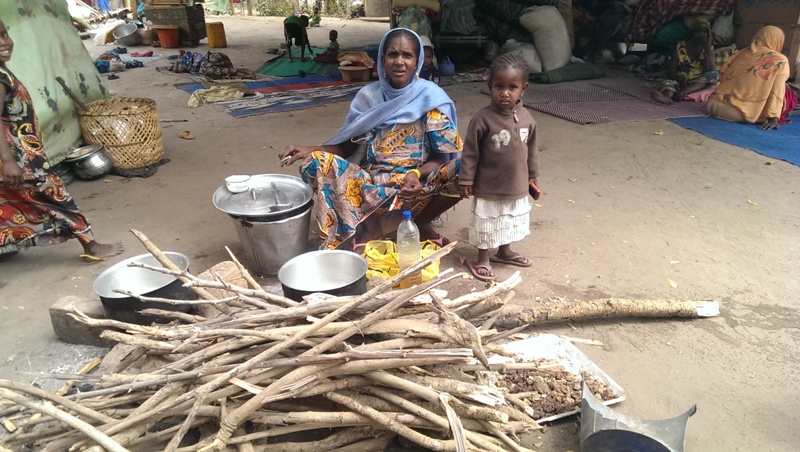 An orphaned refugee girl whose mother died a while ago and whose father was killed by anti-balaka gang in CAR told us her heartbreaking story:
"They killed my father as he was leaving the mosque after Friday prayers. When we heard the gunshots we ran to the mosque and came across his dead body. Then we escaped with our aunt to Chad. We did not even have time to take our clothes, nor our pots and pans and blankets. We do not know where most of our relatives are."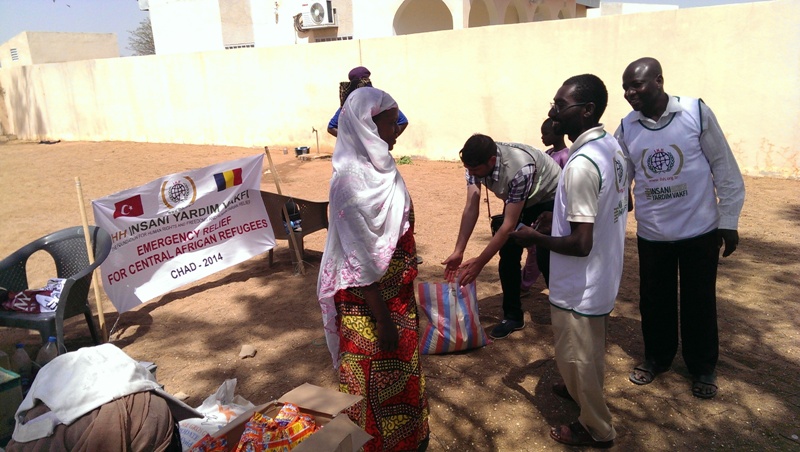 Her aunt said that she lost her husband to a disease. She said they fled to Chad. The woman from CAR lives in the camp currently with her orphan children and her late brother's orphans without having any future prospects. She hopes that "aid organizations would hopefully provide a solution. We do not know whereabouts of our relatives but thanks God they host us here."
Mr. Çelik reported that 6.000 refugees live in Gore Camp, 4.500 refugees live in Dobe Camp and 16.772 refugees live in Doyoba Camp, 8.745 refugees live in MbitoyeCamp, 4.195 refugees live in Ndjamena Camp. So the total number of refugees living in various camps is 41.118. Further delivery of aid is planned at camps in Dobe, Doyoba and Mbitoye.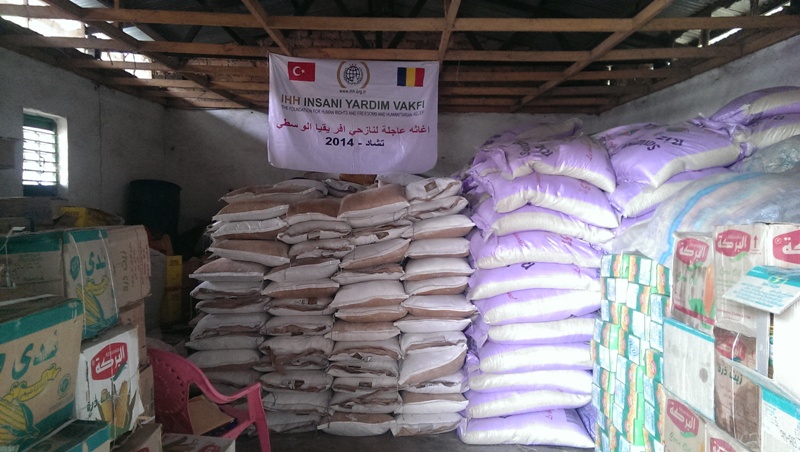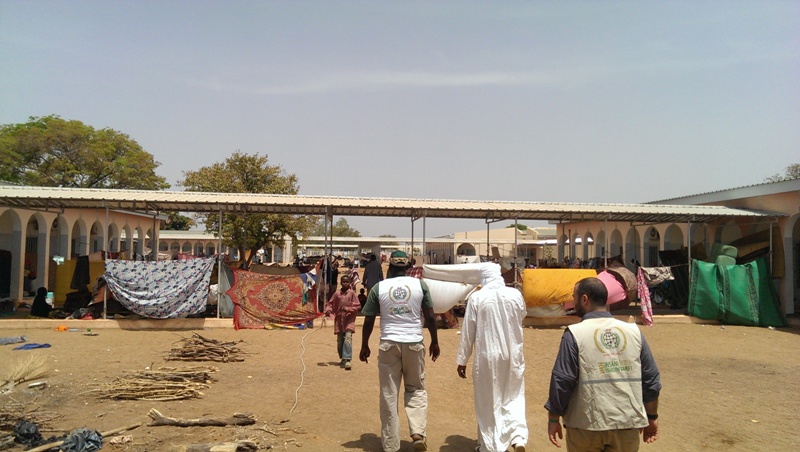 Aid to help West Darfur conflict
95.000 people were forced to migrate to other regions and 213 people lost their lives due to the conflict between tribes in Sudan's West Darfur. IHH Humanitarian Relief Foundation launched emergency aid projects for the people affected by the conflict and became Internally Displaced People.
IHH delivers humanitarian aid to Ukraine
IHH Humanitarian Relief Foundation continues to provide humanitarian aid to the refugees who have fled to nearby countries and to the Ukrainian people who are under attack by Russia.
Medical aid for Afghanistan
IHH sent 4 trucks of medical aid to Afghanistan. This medication will be distributed to hospitals in the cities of Kabul, Herat, Mazar-i-Sharif and Kandahar.