IHH teams with Muslims in Myanmar
As part of the 2013 Eid al-Adha campaign, teams from IHH Humanitarian Relief Foundation slaughtered sacrificial animals in Muslims' refugee camps in Myanmar's Arakan and Meiktila regions where a big humanitarian tragedy is taking place
Arakan,
Myanmar
18.10.2013
Burmese Muslims who are subjected to the oppression of Buddhist Myanmar administration and Buddhist radicals are trying to cope with problems related to food shortage, accommodation and epidemics in the refugee camps. The Muslims in these camps subsist on donations.
Muslims all across the world make donations for Muslims living in camps in Arakan but the important thing is the regular flow of donations and their being in various forms. Teams from IHH, which is the aid organization taking the largest amount of aid to Myanmar, are making relief efforts in the region regularly and they take various forms of assistance to the refugees.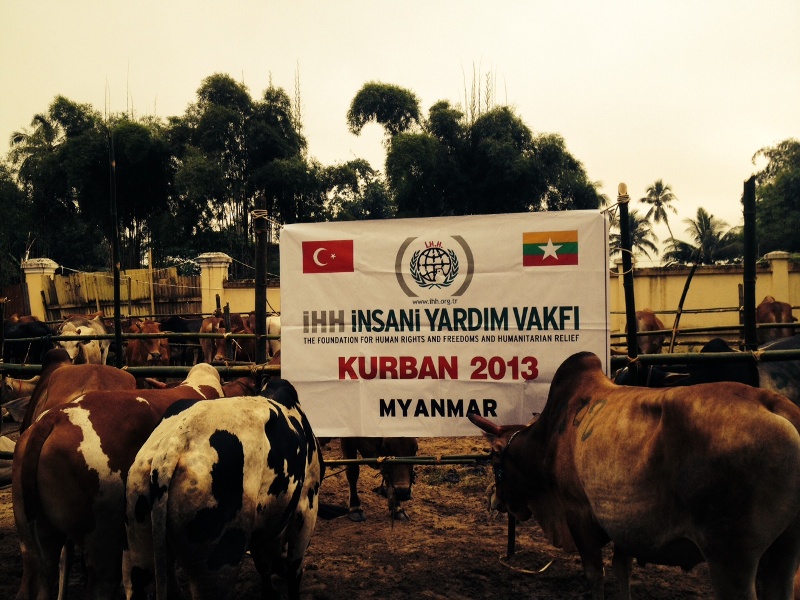 Teams from IHH that have been taking relief to Arakanese Muslims for 17 years and expand their activities in the region with the experience they have gained over the years were with Arakanese refugees during the Eid al-Adha.
IHH teams that travelled to Myanmar slaughtered 300 sacrificial animals in the refuge camp in Arakan where 2,500 Muslims live, 200 animals in Meiktila, 100 animals in south of Yangon, which was affected by a hurricane in 2008 and where 700 Muslim families live today and 50 animals in Dala town, close to Yangon.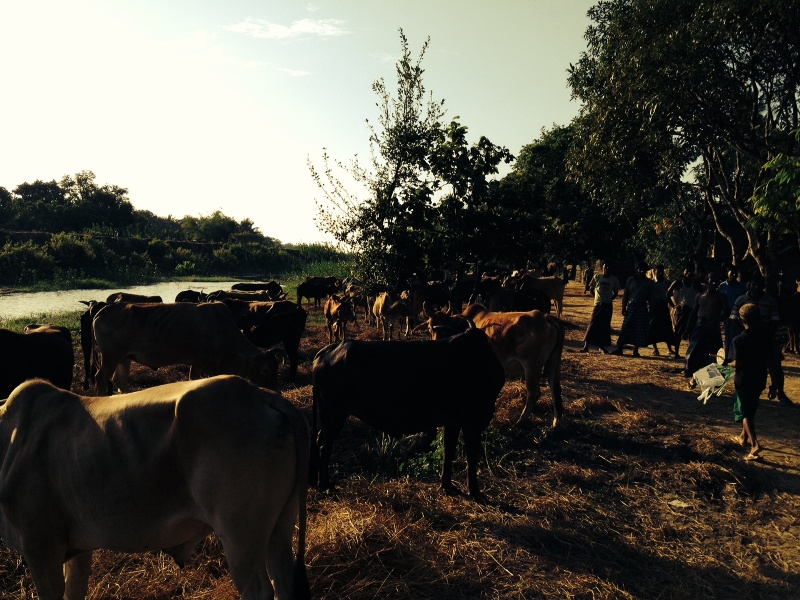 During the Muslim holy month of Ramadan, IHH delivered food, clothing, money and other forms of assistance to Arakanese Muslims. IHH teams also shared the joy of Eid al-Adha with Arakanese Muslims who live under very difficult circumstances. The Arakanese, who were touched by the aid delivery, sent their prayers and thanks to Turkish charity givers and IHH.
In the meantime, thousands of people in the camp, being mainly children, welcomed the IHH team with messages, saying, "Eid Mubarak."
Meat aid for Syria
IHH Humanitarian Relief Foundation has delivered meat aid to 25,000 families living in tent cities and IDP camps in the countryside of Syria's Idlib and Aleppo provinces.
Sacrifice-Aqiqah, Qurbani
15.09.2022
Mosque-Masjid, Education
19.08.2022