IHH has distributed Ramadan food packages in Yemen
As part of the 2014 Ramadan campaign, IHH has travelled to Yemen and has distributed food packages to the Yemeni people who are in need of food and to the Somalians who have sought asyluum from the war and drought of Somalia.
While the Muslim world all over from Bosnia-Herzgovina to Malaysia are preparing for the holy month of Ramadan, people are also readying their assistance to the less able Muslims with food distribution.
IHH teams have started departing Istanbul with the aid of those who reside on the Asian side of Turkey, and the teams are now beginning to distribute the first provision packets for Ramadan. IHH teams are now in the capital Sana'a and have started the distribution to the Yemeni folk and the Somalian refugees that are there. In the Emanetul-Asime region of Sanaa, food packages consisting of flour, dates, olive oil and milk powder were handed out.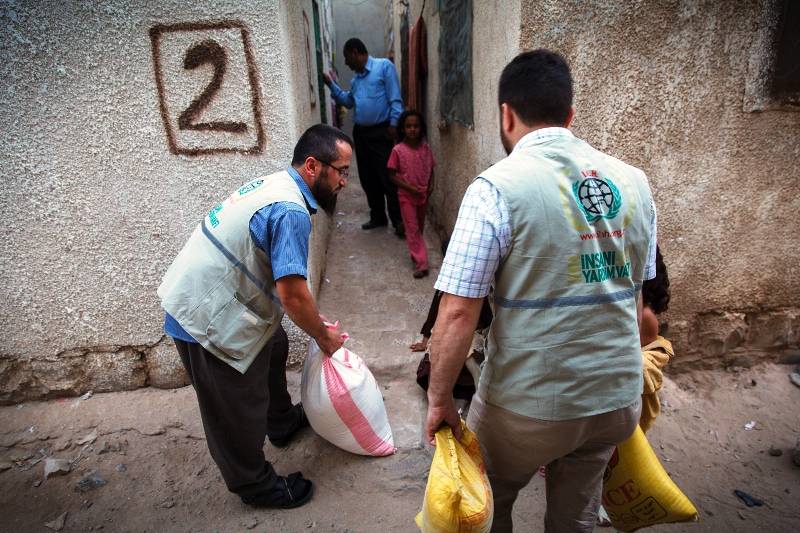 The IHH Middle Eastern Co-ordinator Assistant Emre Kaya said "Throughout Ramadan, 94 countries and districts have been helped including the poorer Yemeni as well as the Somalians who have escaped their country due to the war and drought. Witnessing the joy of our Muslim brothers and sisters also gives us much joy."
IHH aid will continue at Aden and Hudeyde.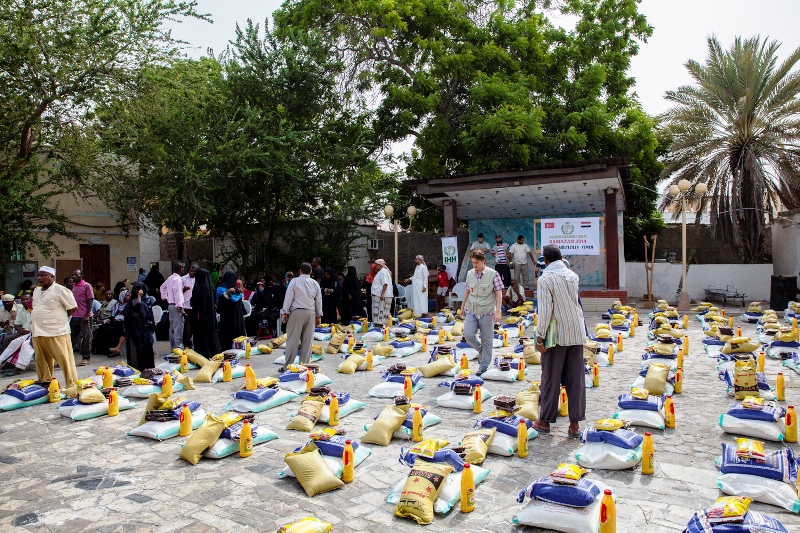 The last terminal of "An Armful of Goodness"
IHH Humanitarian Relief Foundation continues to commemorate the 11th annual Orphan Solidarity Days (OSD) project with the theme "An Armful of Goodness". Many studies have been carried out for orphans and their families in Kenya, one of the countries where the initiative is executed.
54,000 loaves of bread for camps in Syria per day
Through a partnership between the IHH and the İnsan Charity Foundation, and with financial support from The United Nations Office for the Coordination of Humanitarian Affairs (OCHA), 54,000 loaves of bread are supplied daily to civilians living in camps in the countryside of Idlib province in northern Syria
4 permanent works in Sierra Leone
In West Africa's Sierra Leone, IHH inaugurated four distinct buildings including orphanages, universities and mosques. The newly inaugurated permanent works are vital to the country's future.
Mosque-Masjid, Orphan
17.11.2022