New Aid Efforts for Rohingya Refugees
Before the upcoming month of Ramadan IHH Humanitarian Relief Foundation delivered food aid to 12.000 Rohingya Muslims who fled persecution in Myanmar and took refuge in Bangladesh.
Arakan,
Bangladesh,
Myanmar
22.05.2017
As a part of emergency relief aid activities IHH Humanitarian Relief Foundation continues to deliver food, clothes, and basic necessities to the needy people around the world. Recently food aid was delivered to Rohingya people who are trying to survive in very difficult conditions in Bangladesh where they took refuge from the persecution in the hands of Myanmar authorities. Around 12.000 Rohingya Muslims benefited from the aid.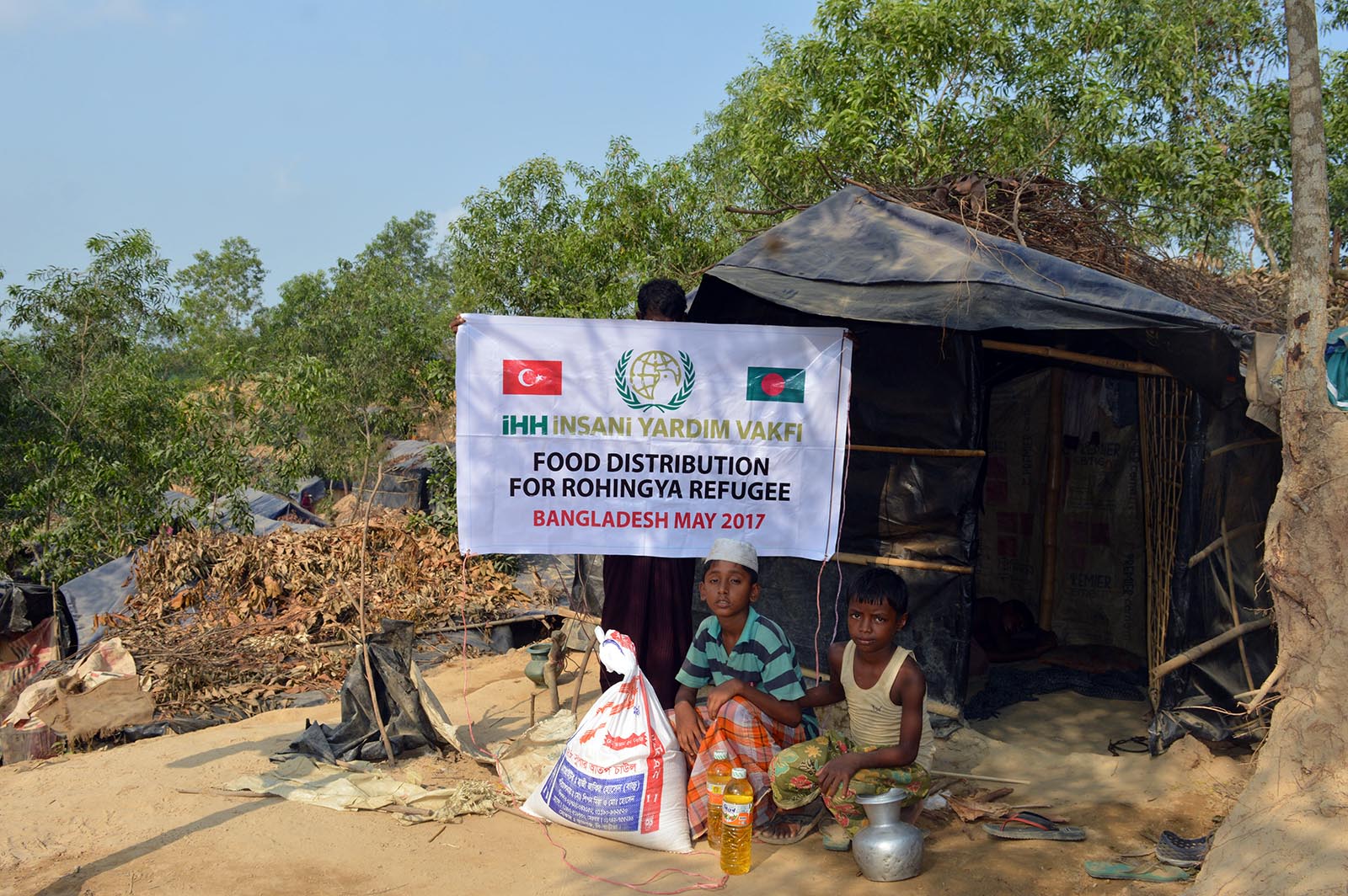 75.000 Rohingya Muslims in the Camp
IHH South East Asia office coordinator Münevver Hüseyin said that they are delivering periodic food aid to Kutupalong Refugee camp in order to help people who do not have any other means to survive. Hüseyin said, "We delivered food aid to our 12.000 brothers in the camp that accommodates 75.000 Rohingya Muslims in Cox's Bazaar."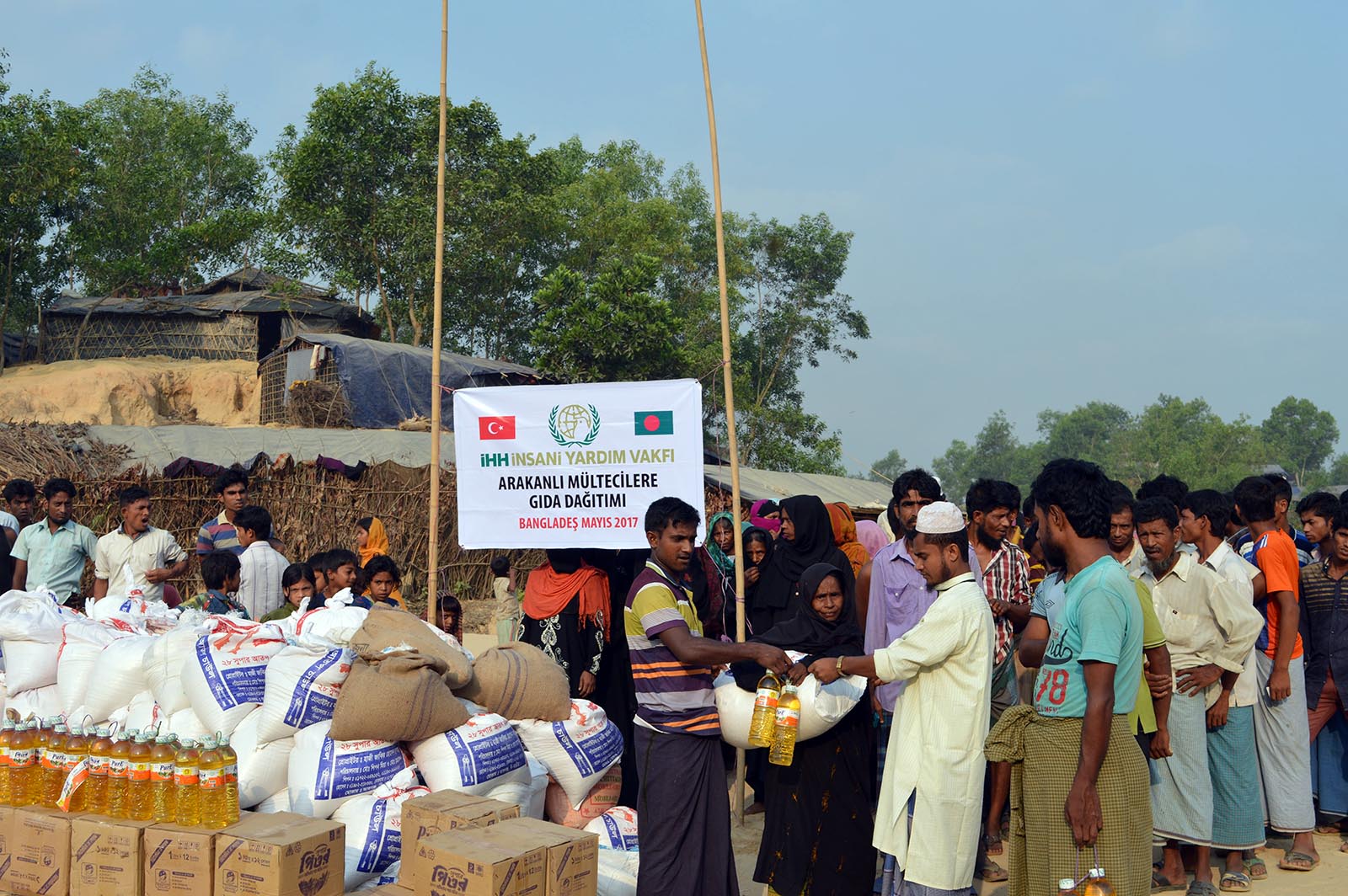 The Aid Will Continue in Ramadan
Delivery of basic food that contains rice, oil, lentil, salt, sugar and flour will continue with the donations of charitable supporters from Turkey during the month of Ramadan as well.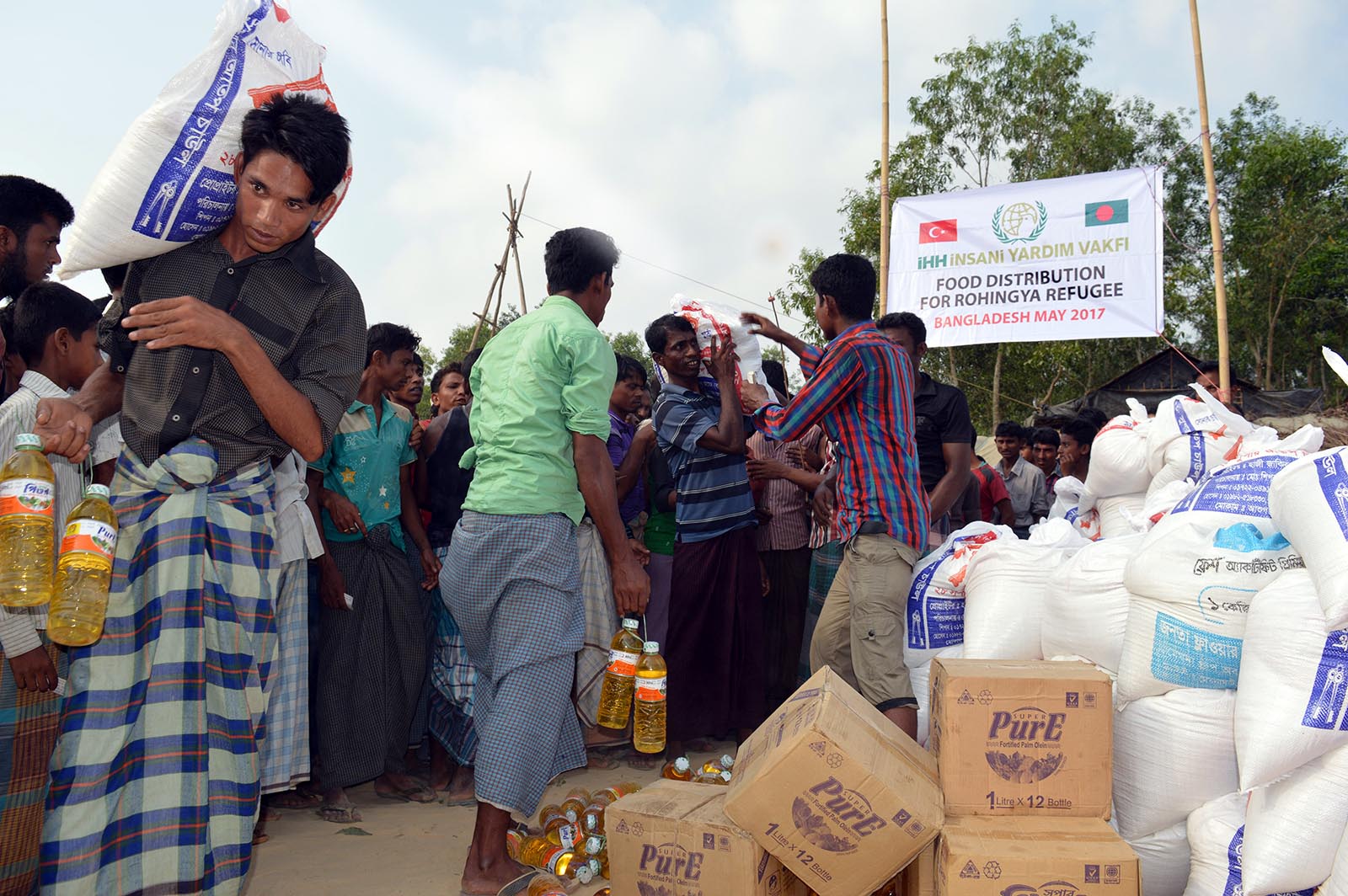 10.000 Rohingya Muslims Benefited
During March and April IHH Humanitarian Relief Foundation had distributed food and hygiene packages to 10.000 Rohingya refugees.
Aid to help West Darfur conflict
95.000 people were forced to migrate to other regions and 213 people lost their lives due to the conflict between tribes in Sudan's West Darfur. IHH Humanitarian Relief Foundation launched emergency aid projects for the people affected by the conflict and became Internally Displaced People.
IHH delivers humanitarian aid to Ukraine
IHH Humanitarian Relief Foundation continues to provide humanitarian aid to the refugees who have fled to nearby countries and to the Ukrainian people who are under attack by Russia.
Medical aid for Afghanistan
IHH sent 4 trucks of medical aid to Afghanistan. This medication will be distributed to hospitals in the cities of Kabul, Herat, Mazar-i-Sharif and Kandahar.