IHH Organizes Fun Event for Orphans in Eastern Ghouta
IHH in collaboration with Damascus Imar Organization organized a fun event for 400 orphan children aged 4-11 who lost their parents during the civil war in Eastern Ghouta neighbourhood of Damascus.
According to official numbers more than 300.000 people lost their lives in Syria. Millions of civilians fled to neighboring countries or to the refugee camps in the safe zones along the border.
Particularly civilians lost their lives in the attacks. The most heart wrenching side of it is the orphans who lost their dads in the attacks.
From day one of the conflict IHH meets the orphans' needs such as shelter, healthcare and education in the region. Moreover the foundation organized fun activities to cheer up the orphans.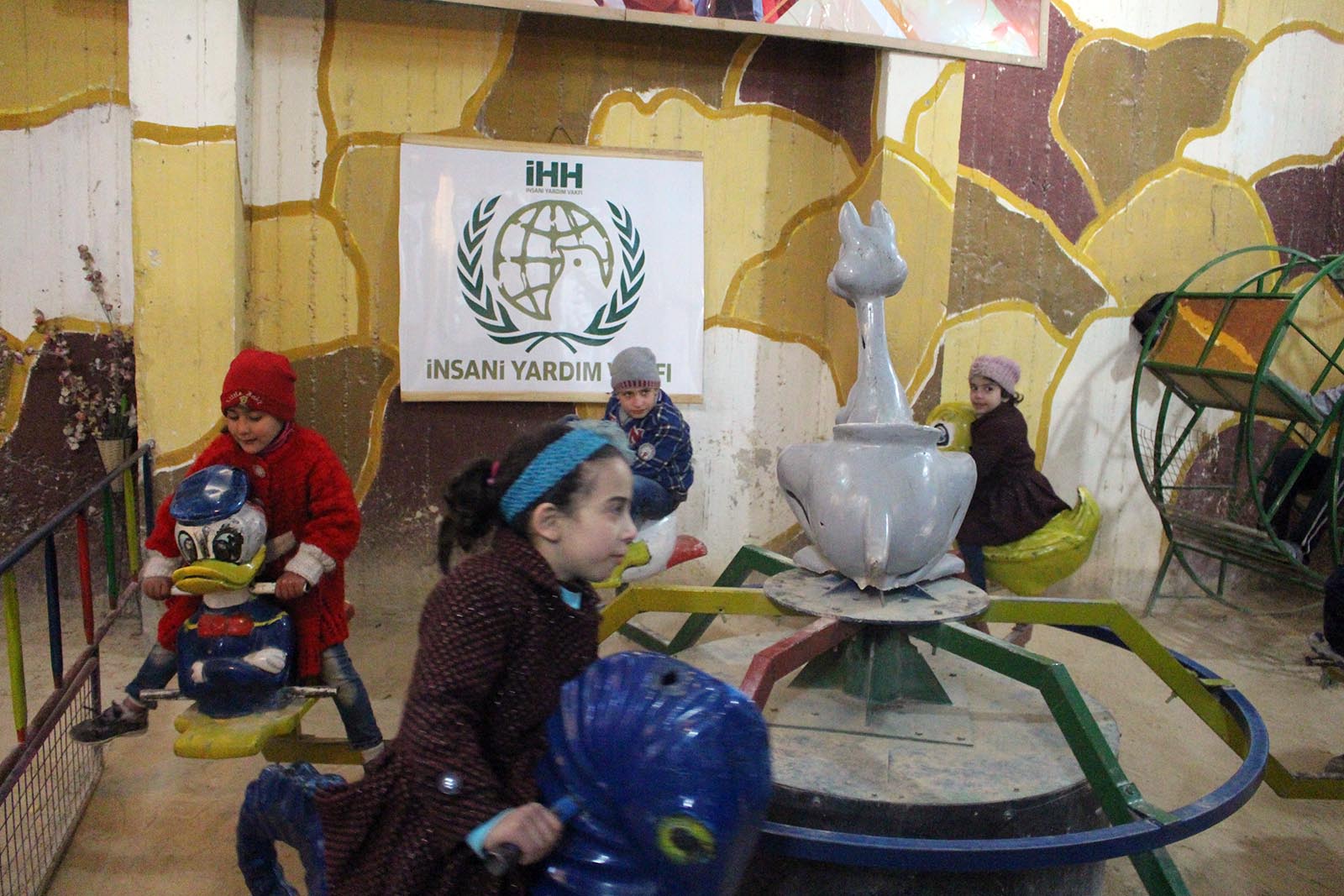 Toys and Gifts Distributed
Recently, the foundation offered a helping hand to the orphans in Eastern Ghouta, which made it to the headlines with the tragedy of locals asking Islamic authorities for fatwah in order to eat cats and dogs to avoid death by starvation. In collaboration with Damascus Imar Organization IHH organized a drama and game event at the end of which toys and gifts were handed out to the orphan children.
IHH regularly carries out activities in order to put a soothing balm to the wounded hearts of children who became orphans in the war and hopes that it serves for children becoming healthy individuals having hope for the future and being helpful in the society. 
Flour distribution to 38 thousand 601 families in Somalia
IHH Humanitarian Relief Foundation has been carrying its aid efforts in Somalia, and our effort intensified following the severe drought that has hit the country since 2020, causing millions facing difficulties in accessing clean water and food.
Mobile soup kitchen from Turkey to Ukraine
The mobile soup kitchen dispatched by the IHH Humanitarian Relief Foundation to Ukraine, which is under Russian bombardment, departed from Istanbul. The soup kitchen was intended to provide food to 30,000 people each day. In addition, three truckloads of humanitarian supplies provided to Ukraine by the IHH in recent weeks have been delivered to war victims.
IHH helped 700,000 Syrians in 2022.
In 2022, IHH Humanitarian Relief Foundation delivered 2,043 truckloads of humanitarian relief supply to war-affected Syrian residents living in the country's IDP camps and settlements in various locations.