Support from IHH to 10 hospitals in Gaza
IHH is continuing its aid projects in Gaza. After delivering 30.000 liters of fuel support to 4 hospitals, IHH also delivered medicine and medical equipment to 6 hospitals in the city.
Palestine,
Palestine-Gaza
24.02.2022
The humanitarian crisis in the Gaza Strip, which has been under Israeli blockade since 2006, is continuing. IHH Humanitarian Relief Foundation that has been conducting aid deliveries in the region since the blockade began, is continuing its aid activities in the region.
Fuel, medicine and medical equipment support to hospitals
With its aid projects in many fields in Gaza, IHH gives priority in the field of healthcare services. In this scope, a total of 30.735 liters of fuel was distributed; 10.735 liters to the Shifa Hospital, 10.000 liters to the Turkey As-Sadaaqa Hospital and 5 liters each to the Al-Najar Hospital and Bayt Hanun Medical Center. In addition, medication and medical equipment were delivered to 6 hospitals in the city, namely the Al-Hayr Hospital, Alawada Hospital, Asdeeka Hospital, Hayfa Hospital and Jenin Hospital.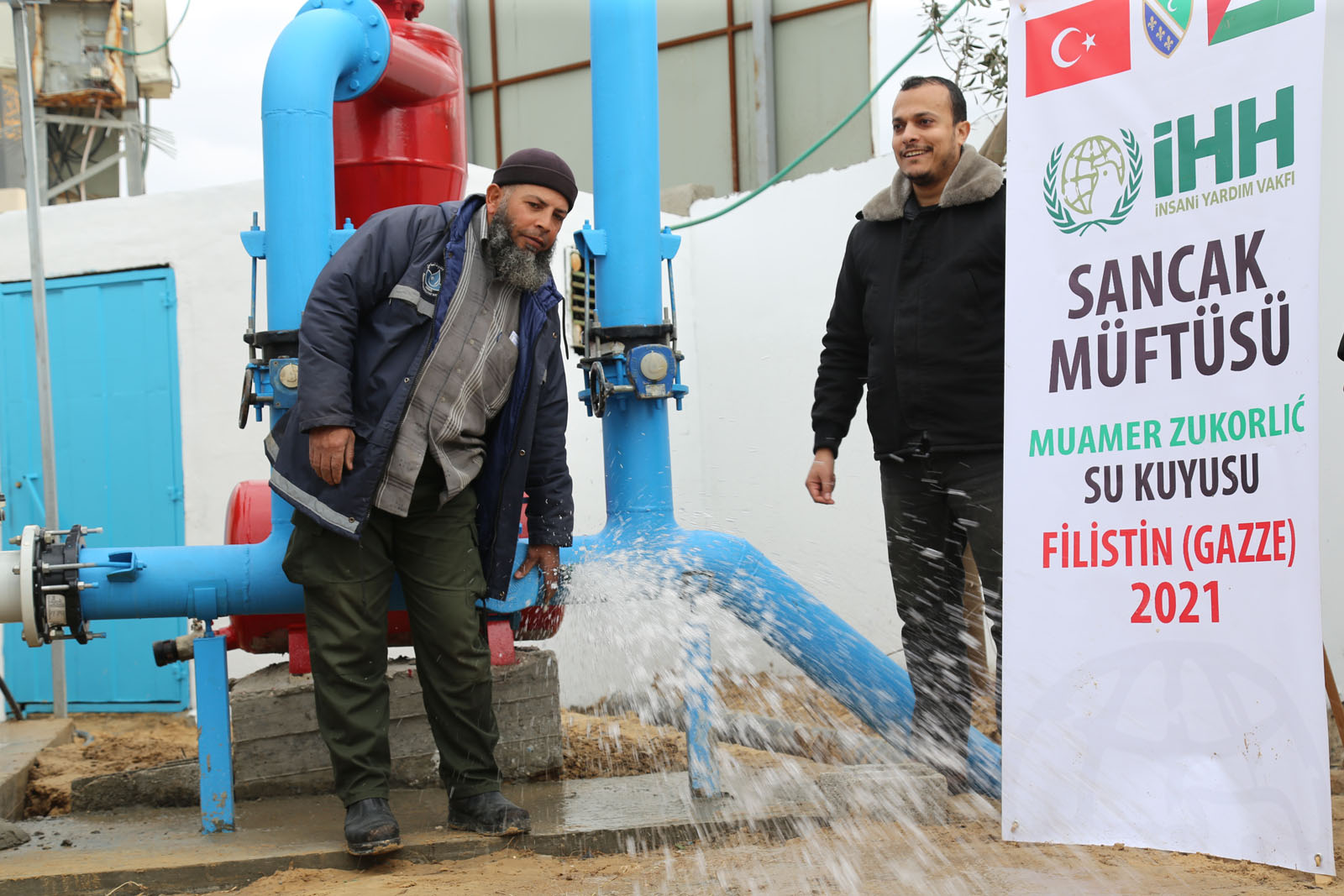 A water well was opened
IHH repaired a water well in Gaza's Bayt Lahya region that was damaged during the 51-day Israeli attack; it has now served the people in the region again. The water well was named after Muammer Zukorlic, leader of the Bosniak Muslims and former mufti of Sandzak, who passed away last November. The drinking water supplied from the 1000 cubic meter per day capacity water well is filtered through a control center and stored in a 5000 cubic meter water tank. This water is then supplied to 20.000 homes in Gaza.
Hot meals to 3.410 families
The IHH-operated Mavi Marmara Martyrs Soup Kitchen distributes hot meals to 3.410 Gazan families each month. Apart from families in need, people in hospitals and students also benefit from the soup kitchen. Furthermore, since the beginning of 2022, IHH has also distributed fruit-vegetable packets to 1.028 families.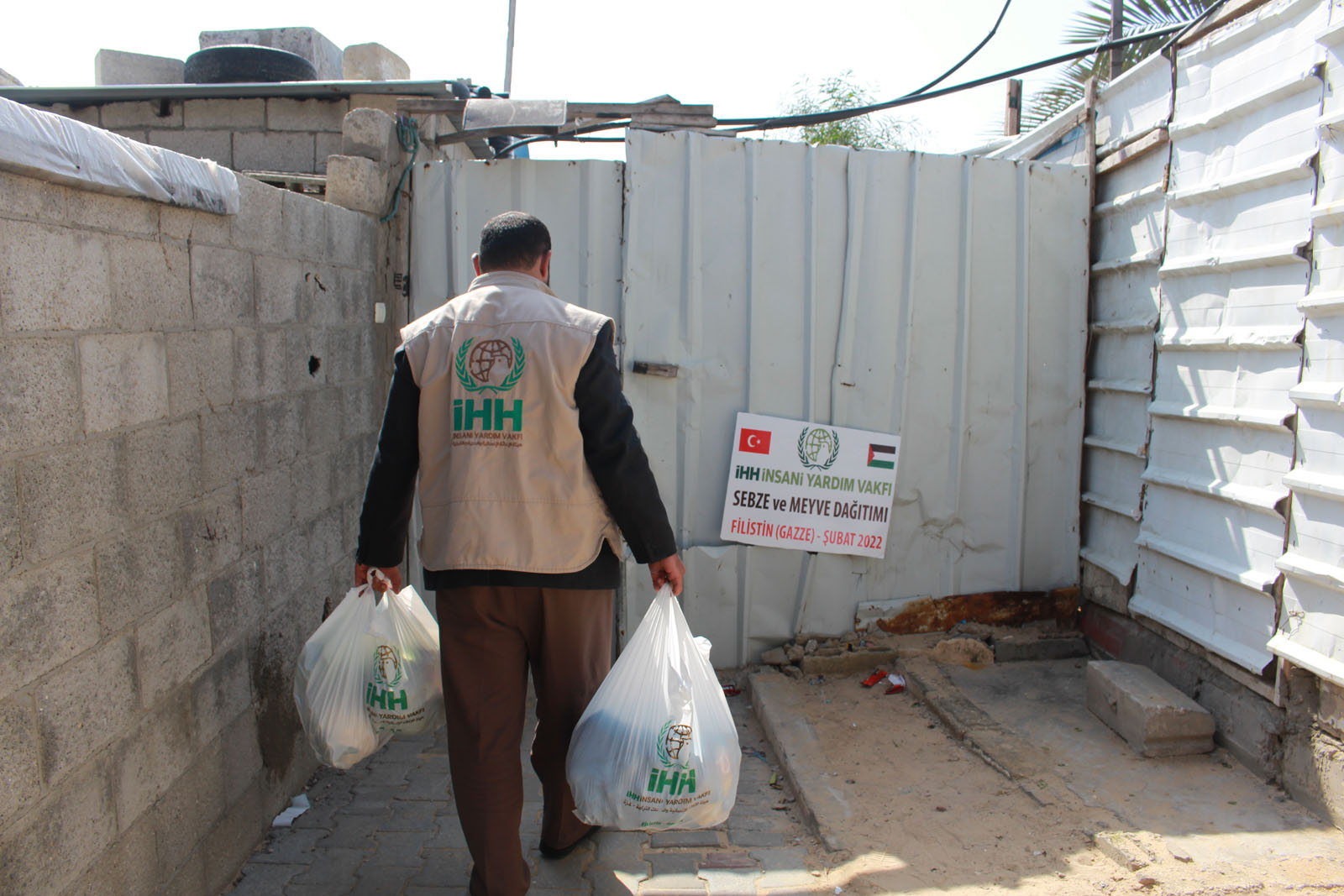 Blankets for 1.148 families
IHH, which provides winter aid in many countries during the winter months, has distributed blankets to 1.148 families in Gaza since the beginning of winter. IHH is also continuing to manage the Ottoman Cultural Center it opened in Gaza to provide the people with education support. At the education center attended by 2.500 students a year, education is provided in the fields of Islamic sciences, foreign languages, computers, computer programing, photography and communication. The center also has a psychological support program.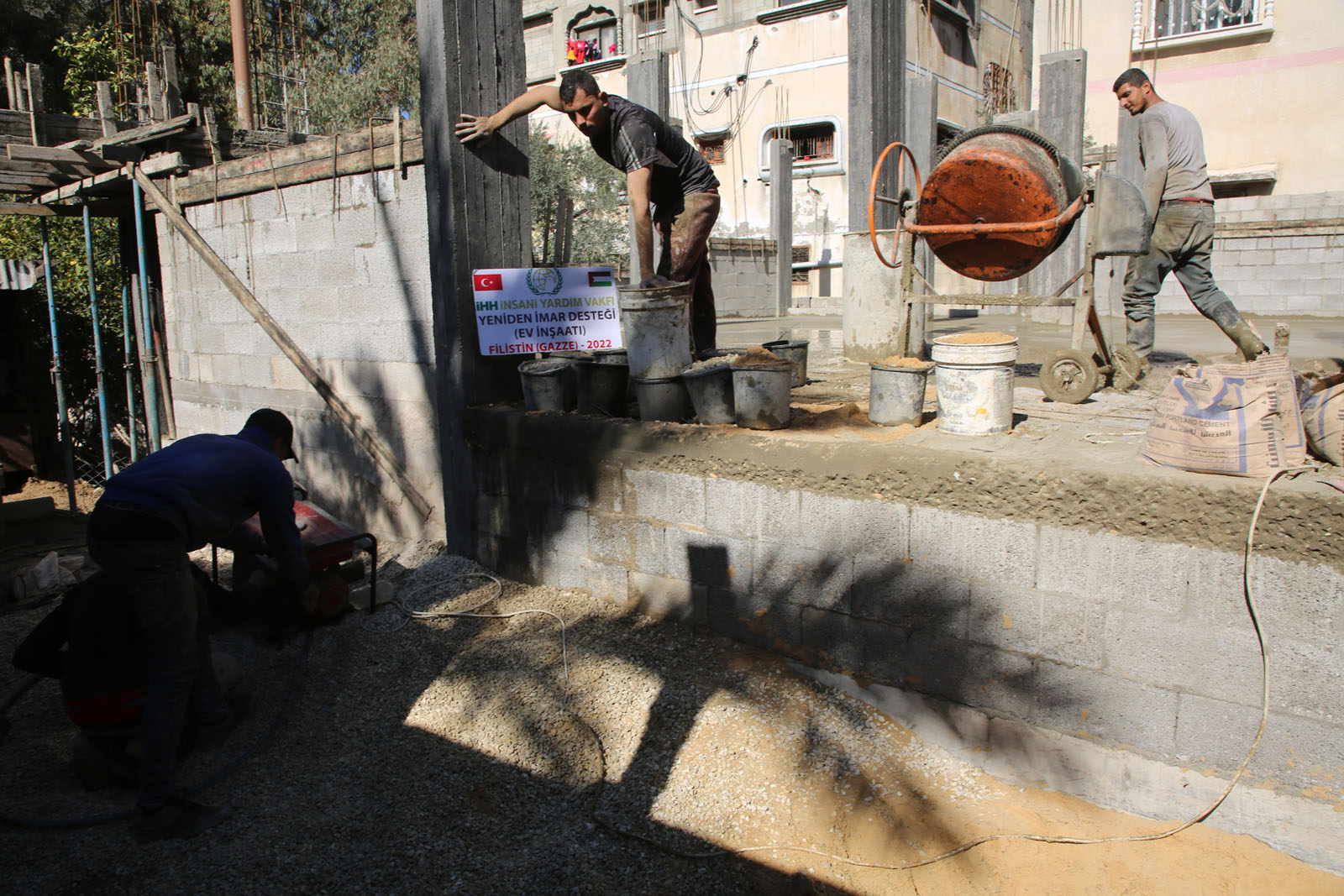 Damaged homes are being repaired
IHH is continuing to assist the Palestinians whose homes were damaged in the Israeli attacks. As part of our Redevelopment Support Project, the reconstruction of 1 home and repairs of 7 severely damaged homes are now completed. Currently, the reconstruction of 4 homes and repairs of 2 homes are continuing. Additionally, we also plan to repairs another 33 homes at the end of February.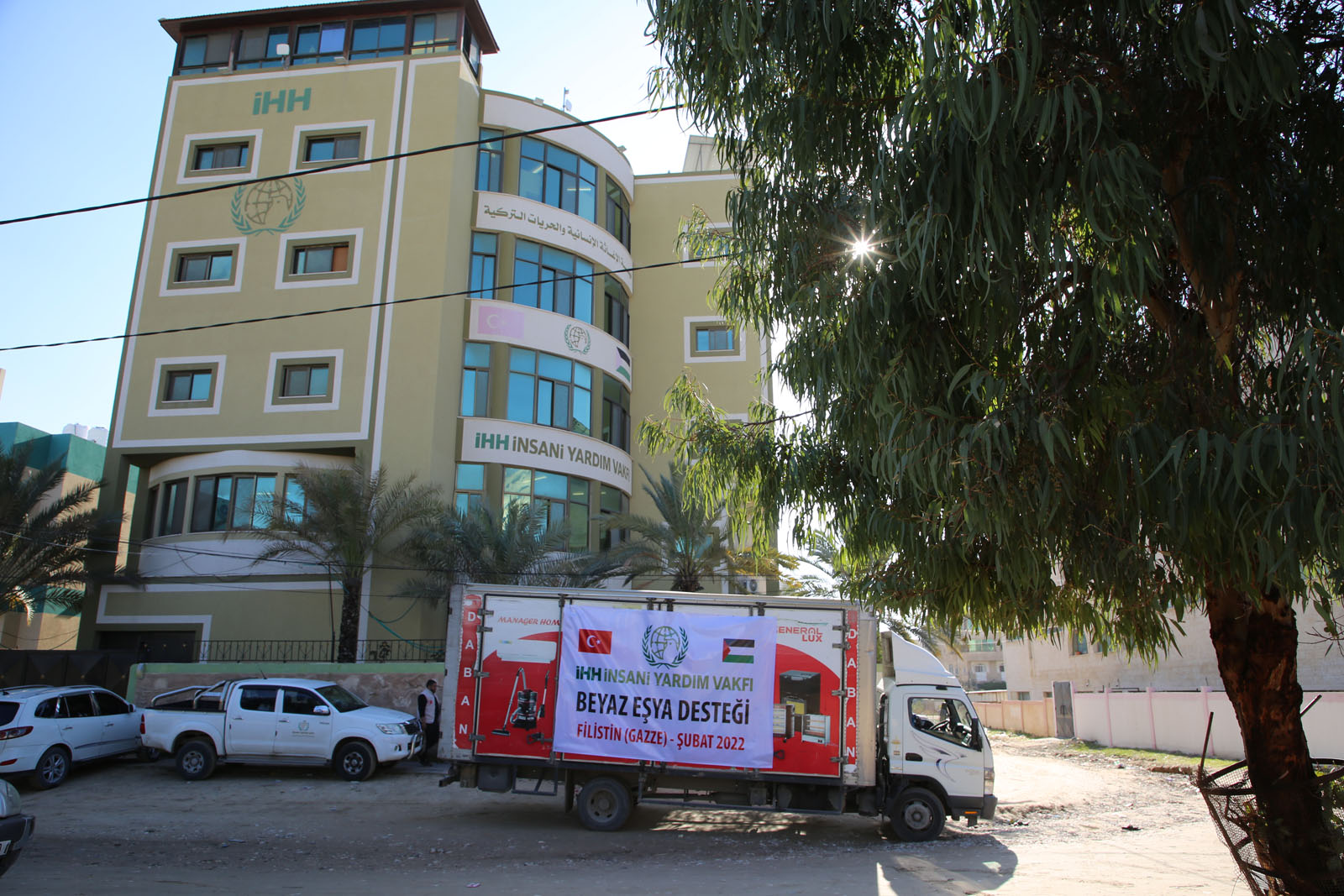 Domestic appliances aid to 28 families
IHH has also provided domestic appliances to Gazan families. Refrigerators, washing machines, gas tubes and hobs were delivered to 28 families in north Gaza and in the Hanyunus and Dayrulbalah regions.
To give support
Donors that wish to support the people of Gaza via IHH can donate 10 TL by sending an SMS to 3072 texting the code GAZA. Those that want to contribute larger amounts can donate online via IHH's website or IHH's bank account numbers stating the code Gaza.   
Flour distribution to 38 thousand 601 families in Somalia
IHH Humanitarian Relief Foundation has been carrying its aid efforts in Somalia, and our effort intensified following the severe drought that has hit the country since 2020, causing millions facing difficulties in accessing clean water and food.
Mobile soup kitchen from Turkey to Ukraine
The mobile soup kitchen dispatched by the IHH Humanitarian Relief Foundation to Ukraine, which is under Russian bombardment, departed from Istanbul. The soup kitchen was intended to provide food to 30,000 people each day. In addition, three truckloads of humanitarian supplies provided to Ukraine by the IHH in recent weeks have been delivered to war victims.