IHH distributed aid in Tacloban
IHH teams have started the distribution of aid within the region of Tacloban in the Philippines, which was hit by a typhoon earlier this week.
The number of people in need of aid is growing as they Haiyan typhoon had hit the Philippines. Due to security, climate and geographic conditions with the collapsing of buildings and roads, relief teams are finding it quite hard to distribute aid. IHH teams today have delivered 40 tons of rice, 4 tons of water, 5000 tins of canned food and 5000 packets of coffee to the crisis centre of Tacloban.
Mr Cemil Baser, a member of the IHH Emergency Relief Department situated in Tacloban states "People have currently taken refuge and are sheltering in big buildings such as Churches, schools, shopping malls and sports centers. The rest of the population is trying to build shelters among all the rubble. There is quite a large amount of new born children present".
Mr Baser concluded stating, "The people present within the higher class of society are being transferred to the Island of Cebu with means of using military cargo planes and ships".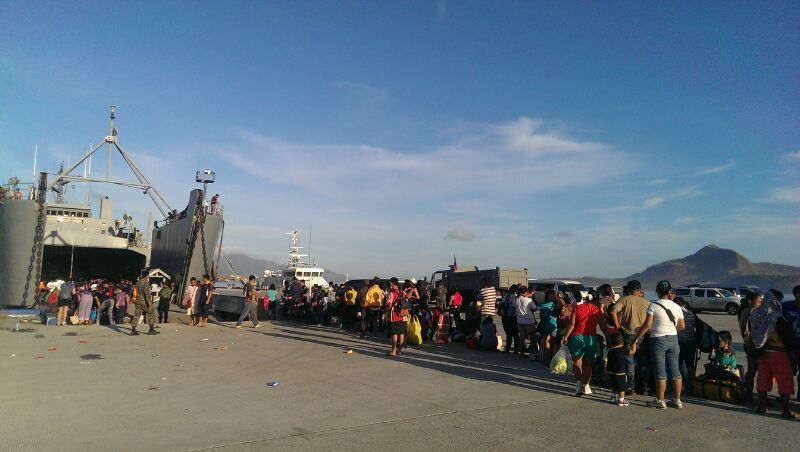 To help the aggrieved population of the Philippines, you can donate on-line at https://secure.ihh.org.tr/
Drought affects 36.1 million people in East Africa
There are currently 36.1 million people in Somalia, Ethiopia, and Kenya who are suffering from the effects of the protracted drought. Drought has created severe obstacles to the availability of food and water in three different nations.
Aid for flood-affected families in Sudan
Sudan's last week's flood is still impacting the country. The floods, which claimed 99 lives and wounded 94 others also destroyed houses, workplaces, and acres of farmland. After the floods, IHH Humanitarian Relief Foundation launches its relief efforts for the victims there.
IHH Takes Action for Pakistan
The flood occurred the day before due to heavy rains in Pakistan. The flood resulted in the deaths of 1061 people and injured 1575 others. Right after the flood, the IHH Humanitarian Relief Foundation launched an emergency relief effort for the country.