IHH's helping hand reaches Bosnia
IHH teams are delivering aid to the regions affected by floods in Bosnia while engaging in rescue mission to find people who are stranded, lost or drown in the floods.
Bosnia and Herzegovina, Turkey
20.05.2014
IHH has so far delivered emergency humanitarian aid like food, cleaning material and blanket to 2.100 families living in the regions affected by the floods. Aid work is carried out by a 7-man-team who travelled to the region from Turkey and Bosnian volunteers.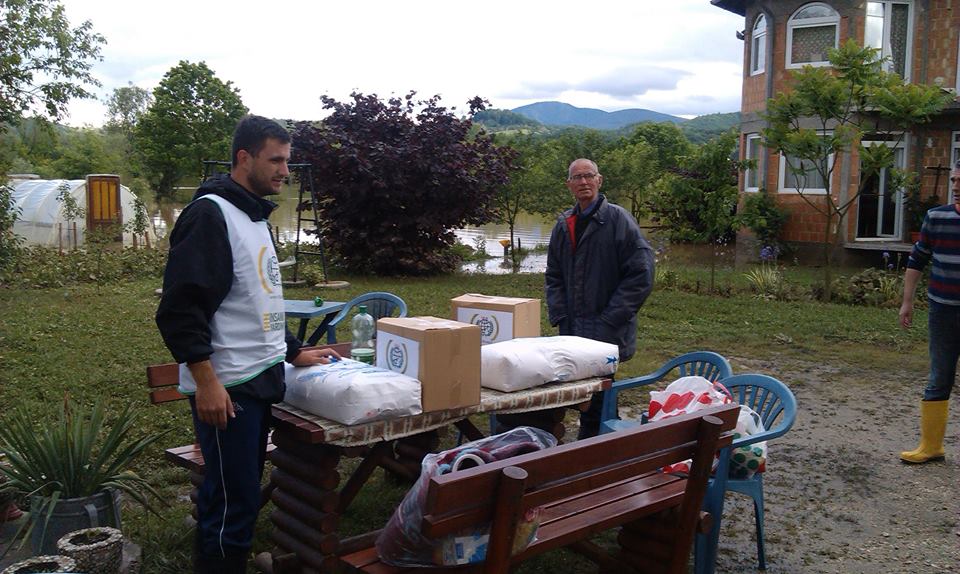 IHH has also sent emergency aid and underwater rescue teams to the region. The team includes 3 divers and 2 rescue staff and carries out special rescue mission to find people who are stranded, lost or drown in this natural disaster.
More rescue teams will go to Bosnia and Herzegovina as needed.
Click for Online Donation
Click for Bank Account Numbers
Aid to help West Darfur conflict
95.000 people were forced to migrate to other regions and 213 people lost their lives due to the conflict between tribes in Sudan's West Darfur. IHH Humanitarian Relief Foundation launched emergency aid projects for the people affected by the conflict and became Internally Displaced People.
Medical aid for Afghanistan
IHH sent 4 trucks of medical aid to Afghanistan. This medication will be distributed to hospitals in the cities of Kabul, Herat, Mazar-i-Sharif and Kandahar.