IHH's helping hand reaches Bosnia
IHH teams are delivering aid to the regions affected by floods in Bosnia while engaging in rescue mission to find people who are stranded, lost or drown in the floods.
Bosnia and Herzegovina, Turkey
20.05.2014
IHH has so far delivered emergency humanitarian aid like food, cleaning material and blanket to 2.100 families living in the regions affected by the floods. Aid work is carried out by a 7-man-team who travelled to the region from Turkey and Bosnian volunteers.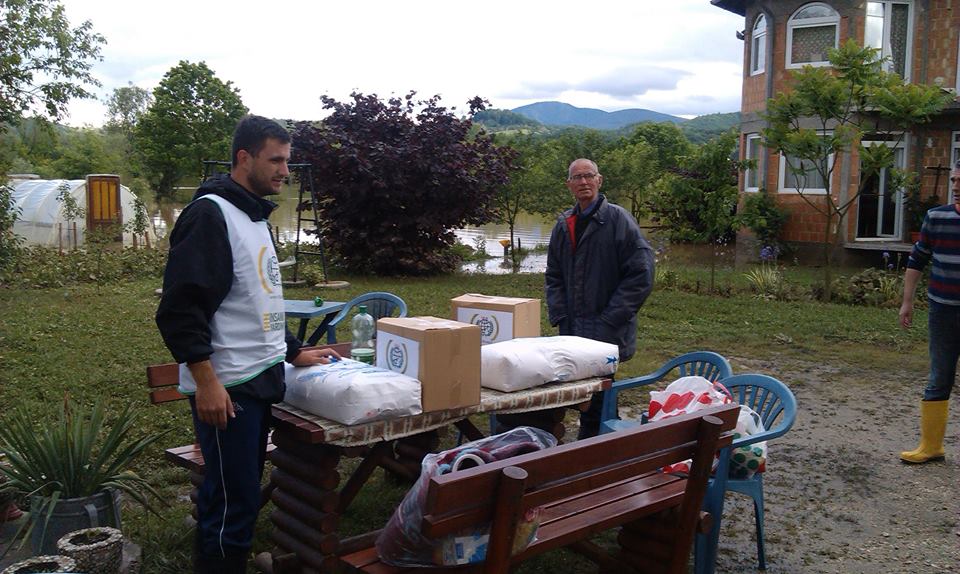 IHH has also sent emergency aid and underwater rescue teams to the region. The team includes 3 divers and 2 rescue staff and carries out special rescue mission to find people who are stranded, lost or drown in this natural disaster.
More rescue teams will go to Bosnia and Herzegovina as needed.
Click for Online Donation
Click for Bank Account Numbers
Emergency aid for Indonesia
IHH launched emergency aid operations in Indonesia following the eruption of the Mount Semeru volcano. Food was distributed as part of its initial aid.
Emergency aid for Cameroon refugees
45.000 people took refuge in Chad as a result of the conflict that broke out between tribes due to access to water sources and use of land. IHH Humanitarian Relief Foundation launched aid efforts for the refugees living under extremely difficult conditions in camps in the capital N'djamena.