Islamic Development Bank visited IHH
Waleed Al Waheeb, Managing Director of the Islamic Development Bank, and his entourage visited the IHH Humanitarian Relief Foundation Headquarters.
Director General of Islamic Development Bank Waleed Al Waheeb, Funding Specialist Khemais El Gazzah, Program Management Specialist Fouad Mimouni, Protocol Specialist Jamal Omar and Project Officer Selçuk Dag visited IHH Humanitarian Relief Foundation Headquarters. The delegation was hosted by IHH Board Members Orhan Şefik and Mahmut Yeşilyurt.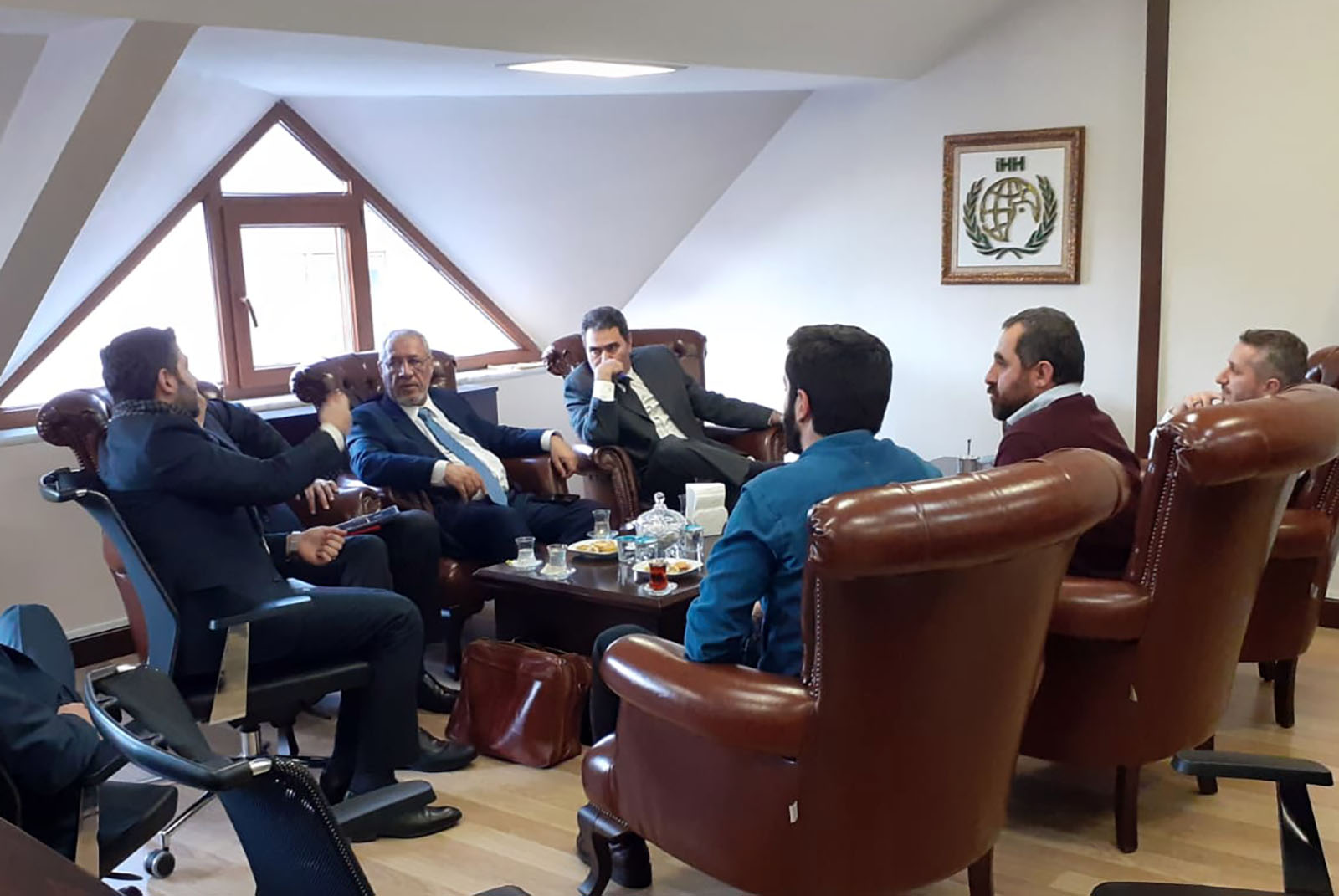 During the visit, the fight against avoidable blindness and children without school were discussed. During the visit where IHH's projects in Africa were talked over, new projects that could be realized with a collaboration were also discussed.
Visit from RACA to IHH
Mr. Ibrahim Abdullah Al-Dehaimi, Secretary-General of the Regulatory Authority for Charitable Activities (RACA), and his accompanying delegation, who are in Turkey for various programs, made a visit to IHH Headquarters.
TMPT's 7th report on the peace process in Moro
In regards to the three-year delay of Moro elections, IHH Board Member/Third Party Monitoring Team (TPMT) of the Moro peace process member Hüseyin Oruç said "When we reach 2025, hopefully, the transition period will be complete and we will see a government that has overcome all its problems."
Visit from the Australian Embassy
Australian Embassy First Secretary Lucas Robson visited IHH Humanitarian Relief Foundation Reyhanli Coordination Center for Syrian Activities.