10 million TL aid for displaced workers
IHH Humanitarian Relief Foundation Chairman Bülent Yıldırım announced that 10 million TL aid will be distributed to families who have lost their jobs or work as daily laborers. Yıldırım said, "In IHH we are fulfilling our responsibility, and we are calling the people of Turkey to join this aid campaign."
IHH Humanitarian Relief Foundation launched an aid campaign to help those who have lost their jobs due to the Coronavirus (Covid-19). IHH has started their aid program to distribute 10 million TL cash to families confirmed to have lost their jobs or work as daily laborers, as well as food packages to 100.000 families. Themed "Now is the Time for Solidarity", the campaign will also distribute hygiene packets to 10.000 families.   
"We are fulfilling our duty"
In his statement, IHH Chairman Bülent Yıldırım explained that the foundation is operating in collaboration with the Vefa Social Support Group founded for the campaign by the Ministry of Internal affairs. Stressing that priority would be given in Turkey for the month of Ramadan, Yıldırım called everyone to join the aid campaign. Yıldırım said, "We are experiencing a major trial. This virus that was first seen in China has also affected Turkey. Many employers were forced to dismiss employees and close their businesses. Many of our brothers, especially those who make a living as daily laborers are suffering great hardships. We are aware that family is more important than anything else. A family must never be separated. We are all experiencing a difficult time. This is why we are appealing to Turkey for solidarity. Everyone should identify those who are in need around them, beginning from members of their own family and then their surroundings; they should particularly determine those who are daily laborers; those who have been dismissed from their jobs, and help them according to their capability, whatever the amount." He continued by saying:
"In IHH, we are also fulfilling our duty. We are also doing our share. Initially, we have allocated 10 million TL cash aid for this program. We have launched our 100.000 food packet operation. We also have begun to distribute 10.000 hygiene packets. We are conducting this operation in organization with the Vefa Social Support Group established by the Ministry of Internal Affairs. Primarily we determine orphan families. We determine those who have lost their jobs and we are trying to help them.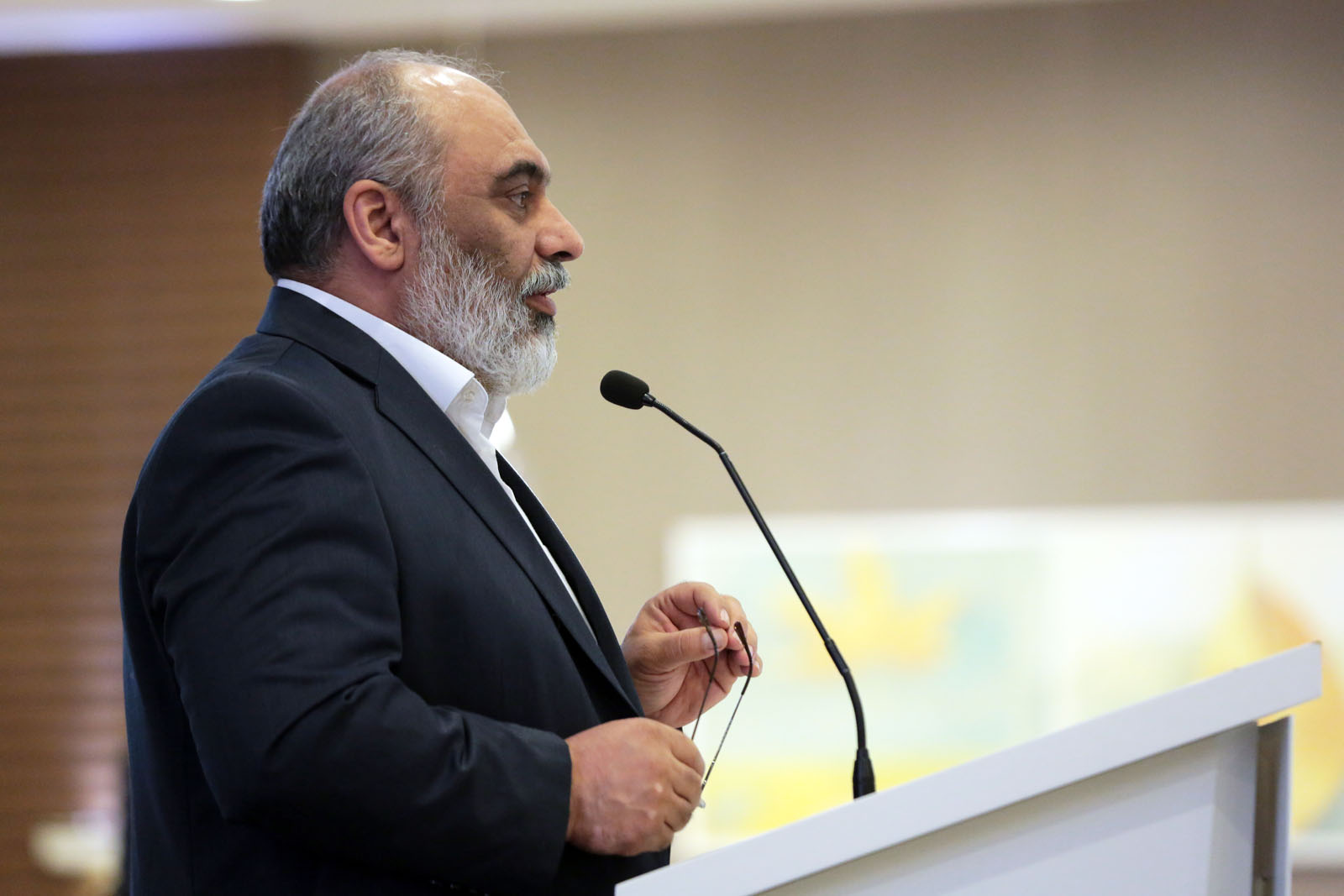 "The most important thing is to support these families"
The people of Turkey have helped people around the world. IHH has reached every part of the world with your donations. We visited 135 countries and exhausted our efforts to solve the problems of the people. However, today Turkey is going through a difficult time. Henceforth, until these difficult times pass we have decided to carry out the majority of our aid operations in Turkey to help the people here. We had begun our operations to distribute a majority of our Ramadan aid, including our Ramadan food packets to the families listed by the Vefa Social Support Group. In this context, we will only be delivering aid to regions of crisis including Syria, Iraq, Libya, East Turkistan, Moro, Afghanistan, Niger, Kosovo, Somalia, Arakan, Sudan, Azerbaijan, Yemen and Palestine. With these exceptions, we will be distributing all of our aid to the Turkish people. So we are calling on everyone to support this campaign. We will overcome this hardship together with our state, our nation and our people; the most important thing is to support these families.
We are inviting all our donors, non-governmental organizations, religious communities, unions and businessmen to show their empathy and support our appeal. Come on Turkey! Now is the time for solidarity."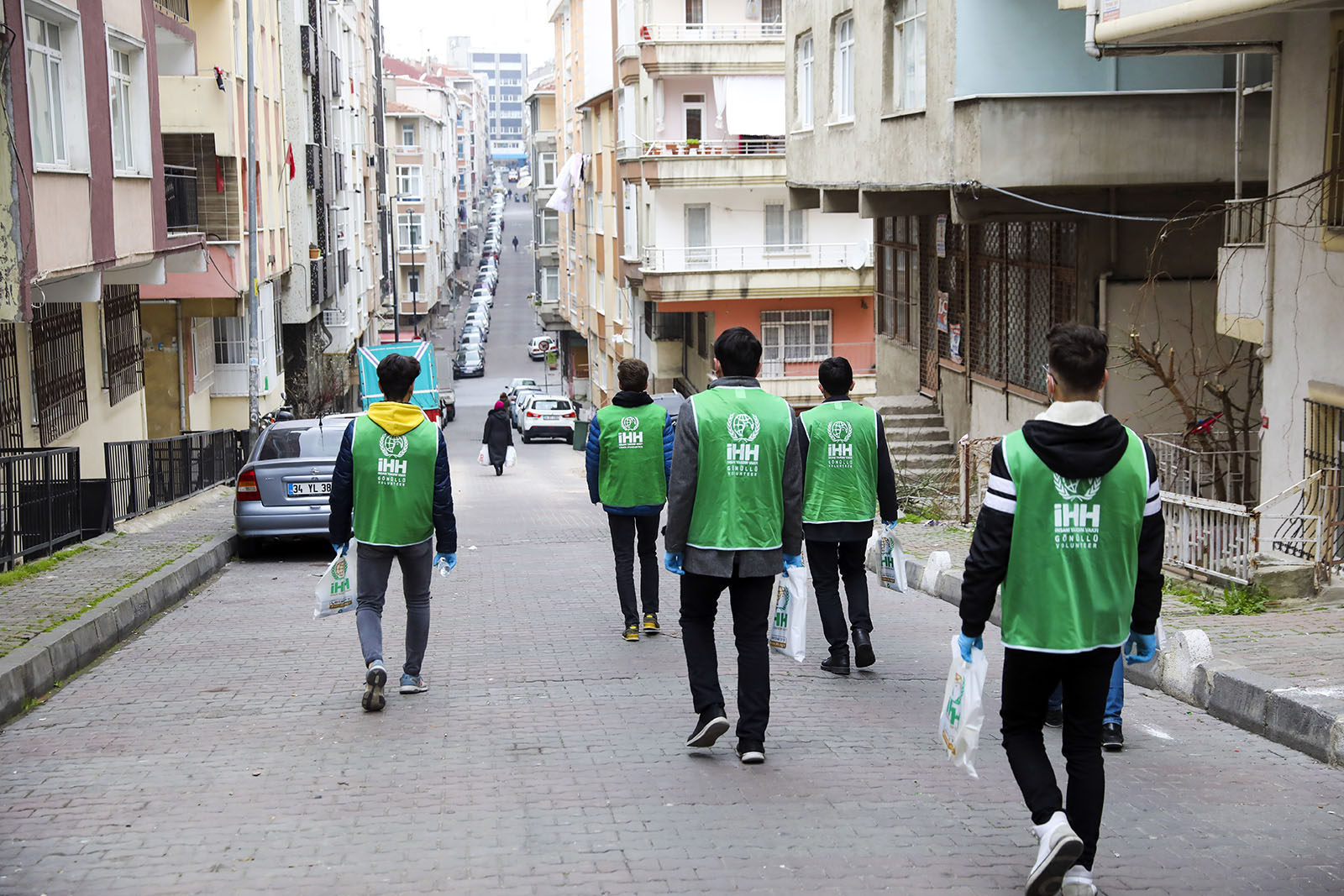 To join this campaign
Donors that want to support families who have lost their jobs and are experiencing hardship via IHH can make their donations via IHH's website and bank accounts and type the code TURKIYE.     
The last terminal of "An Armful of Goodness"
IHH Humanitarian Relief Foundation continues to commemorate the 11th annual Orphan Solidarity Days (OSD) project with the theme "An Armful of Goodness". Many studies have been carried out for orphans and their families in Kenya, one of the countries where the initiative is executed.
54,000 loaves of bread for camps in Syria per day
Through a partnership between the IHH and the İnsan Charity Foundation, and with financial support from The United Nations Office for the Coordination of Humanitarian Affairs (OCHA), 54,000 loaves of bread are supplied daily to civilians living in camps in the countryside of Idlib province in northern Syria
4 permanent works in Sierra Leone
In West Africa's Sierra Leone, IHH inaugurated four distinct buildings including orphanages, universities and mosques. The newly inaugurated permanent works are vital to the country's future.
Mosque-Masjid, Orphan
17.11.2022