A small Turkish town sends 2 trucks of aid to Syria
The locals of Kelkit, a small town in eastern Turkey, Gümüşhane collected 2 truck-load of aid materials and it already hit the road to deliver its freight to Syrians in need.
IHH volunteers in Gümüşhane's Kelkit launched a campaign bearing the same name with its goal: "Let's Have Kelkit Send Aid-Truck to Syria" in conjunction with IHH's "For the Vicinity Rights" campaign.
With the support of counties and villages of Kelkit town the campaign managed to collect 2 truck-load of humanitarian aid for Syria. The trucks loaded with aid materials collected by Kelkit locals set off for Syria.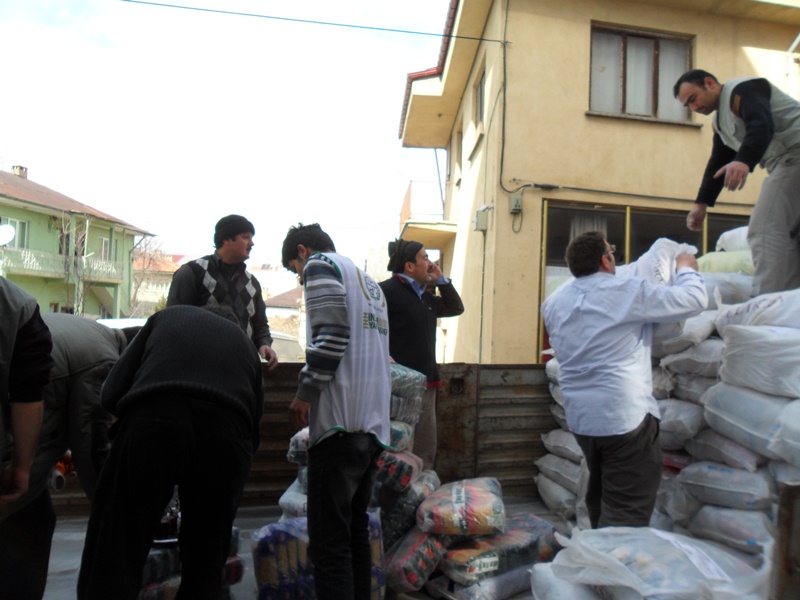 IHH volunteer who is involved in the campaign said:
"We are extremely happy and moved by the efforts of Kelkit people. Our people are far from being well-off and they struggle daily to make the ends meet yet they tried their best to contribute to the humanitarian efforts for Syria and acted in a noble way for our neighbouring country Syria. I would like to extend our thanks to each member of our community and wish all the best to IHH which paved the way of humanitarian relief work for that matter. Thanks very much to all NGOs, institutes and bodies that gave support and got involved in the relief work."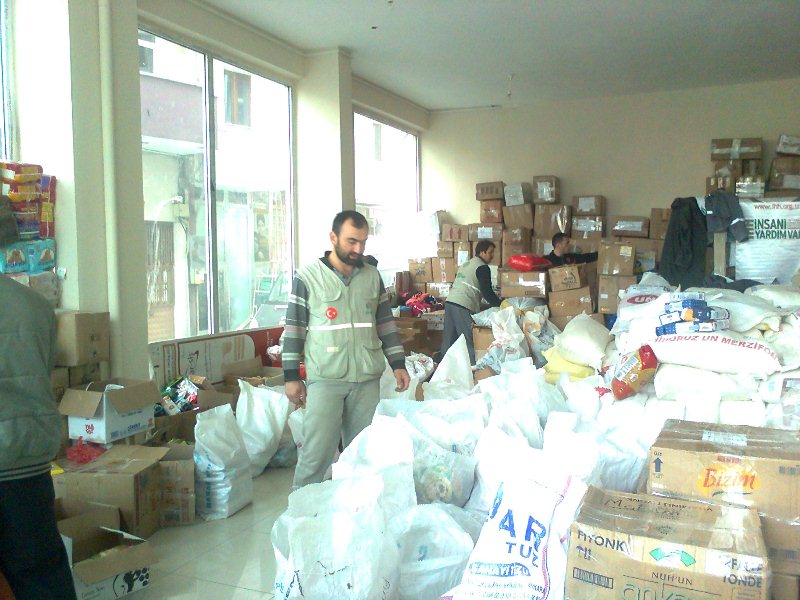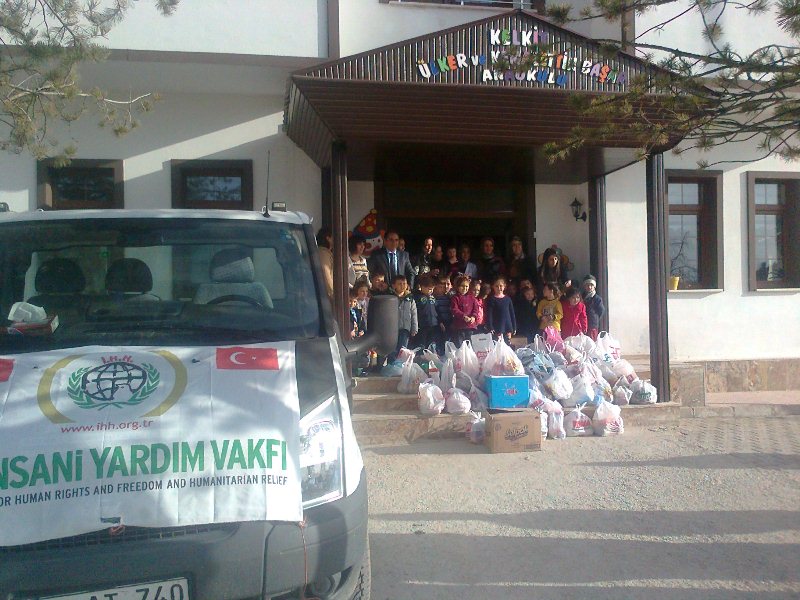 Aid for flood-affected families in Sudan
Sudan's last week's flood is still impacting the country. The floods, which claimed 99 lives and wounded 94 others also destroyed houses, workplaces, and acres of farmland. After the floods, IHH Humanitarian Relief Foundation launches its relief efforts for the victims there.
IHH Takes Action for Pakistan
The flood occurred the day before due to heavy rains in Pakistan. The flood resulted in the deaths of 1061 people and injured 1575 others. Right after the flood, the IHH Humanitarian Relief Foundation launched an emergency relief effort for the country.
IHH delivers aid to Gaza
In the attacks carried out by the occupying Israel against Gaza, 44 people, including 14 children, were martyred and 360 people were injured. The IHH Humanitarian Relief Foundation, which took action immediately in the aftermath of the attacks, launched emergency relief efforts for the people of Gaza.