They will gain independence
As a part of our development projects, IHH Humanitarian Relief Foundation has provided 27 Yemeni families with work opportunities enabling these aggrieved people to gain independence.
IHH Humanitarian Relief Foundation that is carrying out aid activities in Yemen, where the humanitarian crisis has reached alarming levels, is continuing to deliver aid from our donors to the aggrieved and needy. In this context, IHH has provided 27 families with work opportunities.
Cities and occupational groups allocated aid
-Cafeteria, provisions shops, bijouterie, solar system sewing and embroidery and carwash occupations to 9 families in Taiz.
- Ice sales, bijouterie, solar system sewing and embroidery, plantation, greengrocery occupations for 9 families in Sana'a.
-livestock farming, honey production, livestock for dairy produce and barber training for 9 families in Ibb.
As a part of our development project, families living under extremely difficult conditions in Sana'a, Taiz and Ibb benefitted from this aid. In addition, business premises were also allocated to the families to execute these occupations.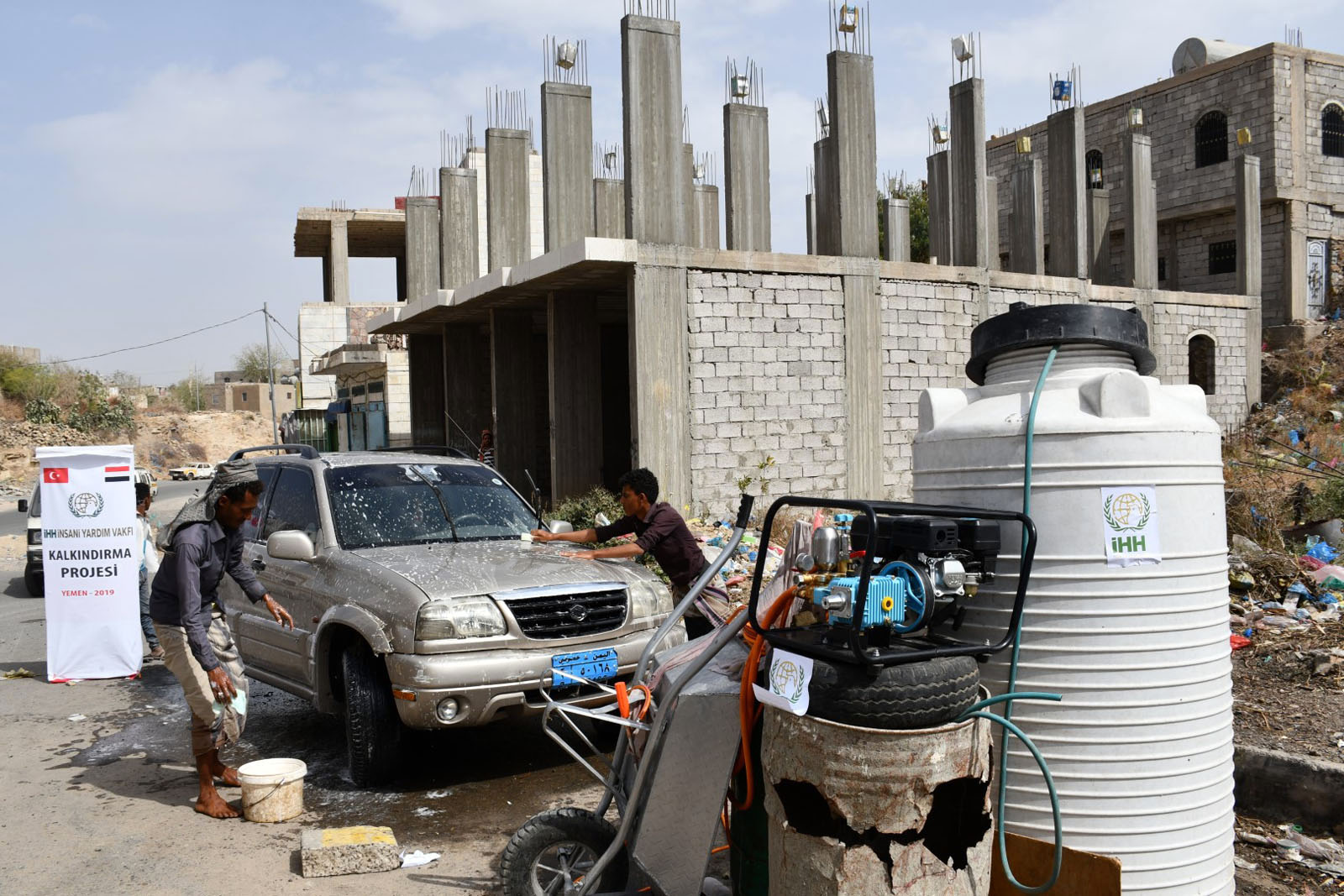 Water for survival from Turkey to Yemen
In recent weeks, with the support of our donors IHH distributed a thousand tanks of water to the people of Yemen where the humanitarian crisis is continuing, providing thousands of families with safe drinking water.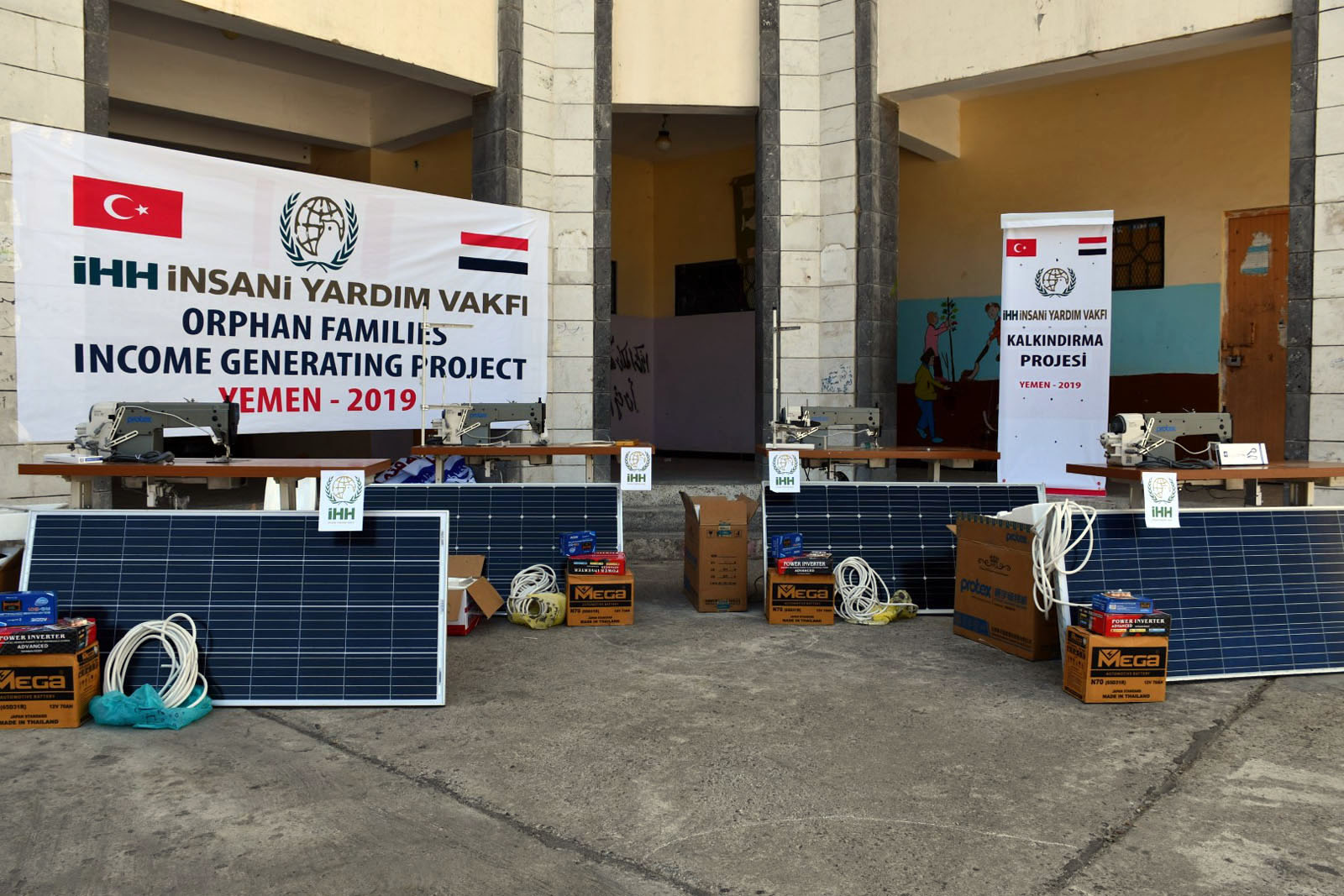 To give aid
Donors that want to give support to the Yemeni people can donate 5TL by texting YEMEN and sending an SMS to 3072 via all operator networks. Donors that wish to donate larger amounts can do so via IHH's bank account numbers stating YEMEN in the explanation section.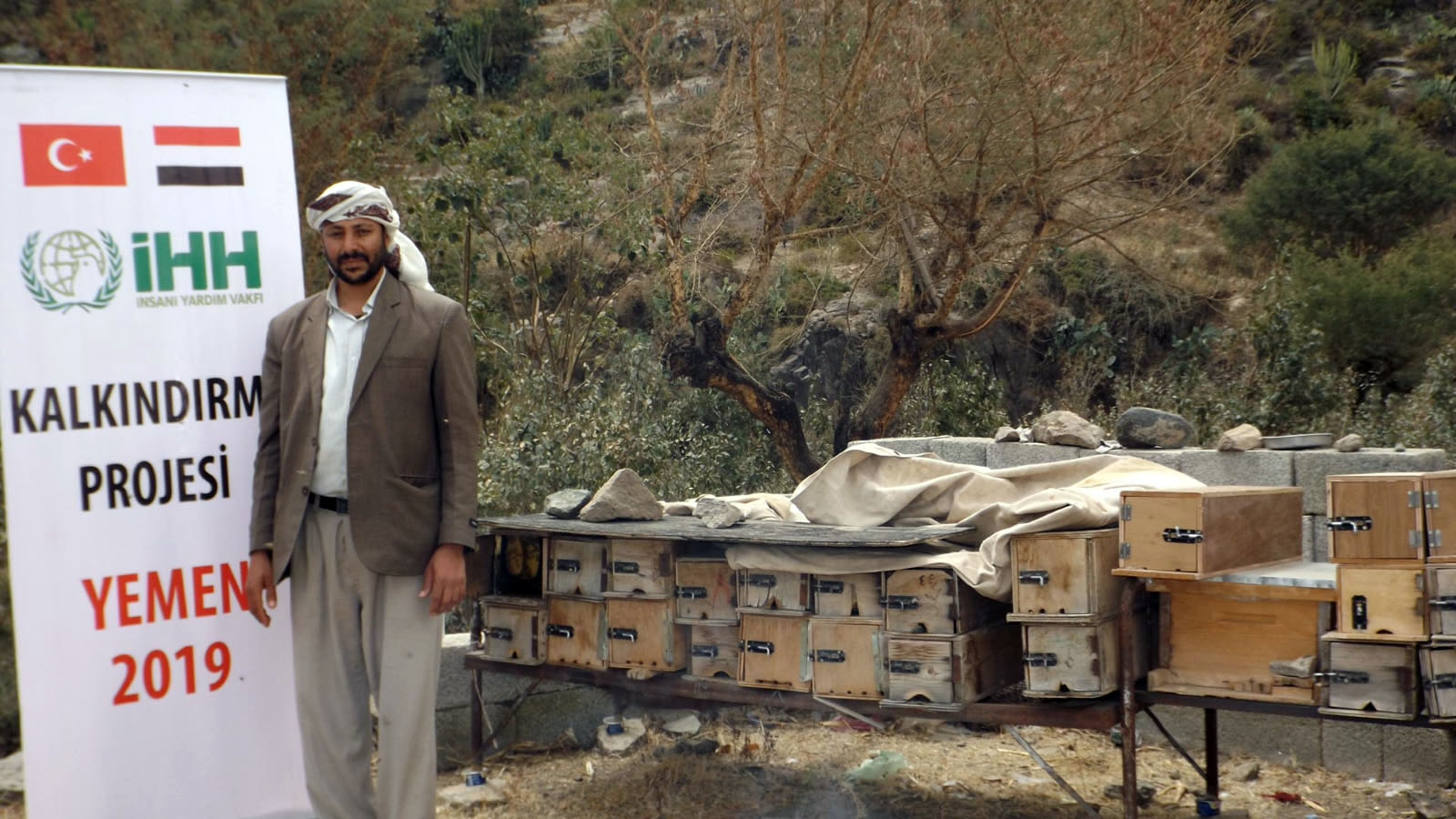 Support from IHH to people of Yemen
In Yemen, where a civil conflict has been raging since 2014, relief efforts are still being made by the IHH Humanitarian Relief Foundation. Recently, IHH dispatched a team to the area to provide relief to the nation's needy.
Emergency aid to Afghanistan's earthquake victims
A least 1.000 people lost their lives and 1.500 people were injured in the 5.9 magnitude earthquake that struck the Khost province of Afghanistan. IHH Humanitarian Relief Foundation immediately launched an emergency aid campaign for the region.