IHH Remembers Kyrgyzstan on Eid al-Adha
IHH Humanitarian Relief Foundation delivered donors' qurban to 4.000 deprived people in Kyrgyzstan.
Kyrgyzstan, Central Asia
22.07.2021
IHH fulfilled the qurban of our donors this year by traveling long distances. One of the countries where IHH delivered the blessings of Eid al-Adha was Kyrgyzstan.
On this occasion, IHH distributed qurban meat to 4.000 people in need in the country. Qurban meat was delivered to deprived people in the Bishkek, Naryn and Tokmok regions during Eid al-Adha holidays.
Our qurban operations have been completed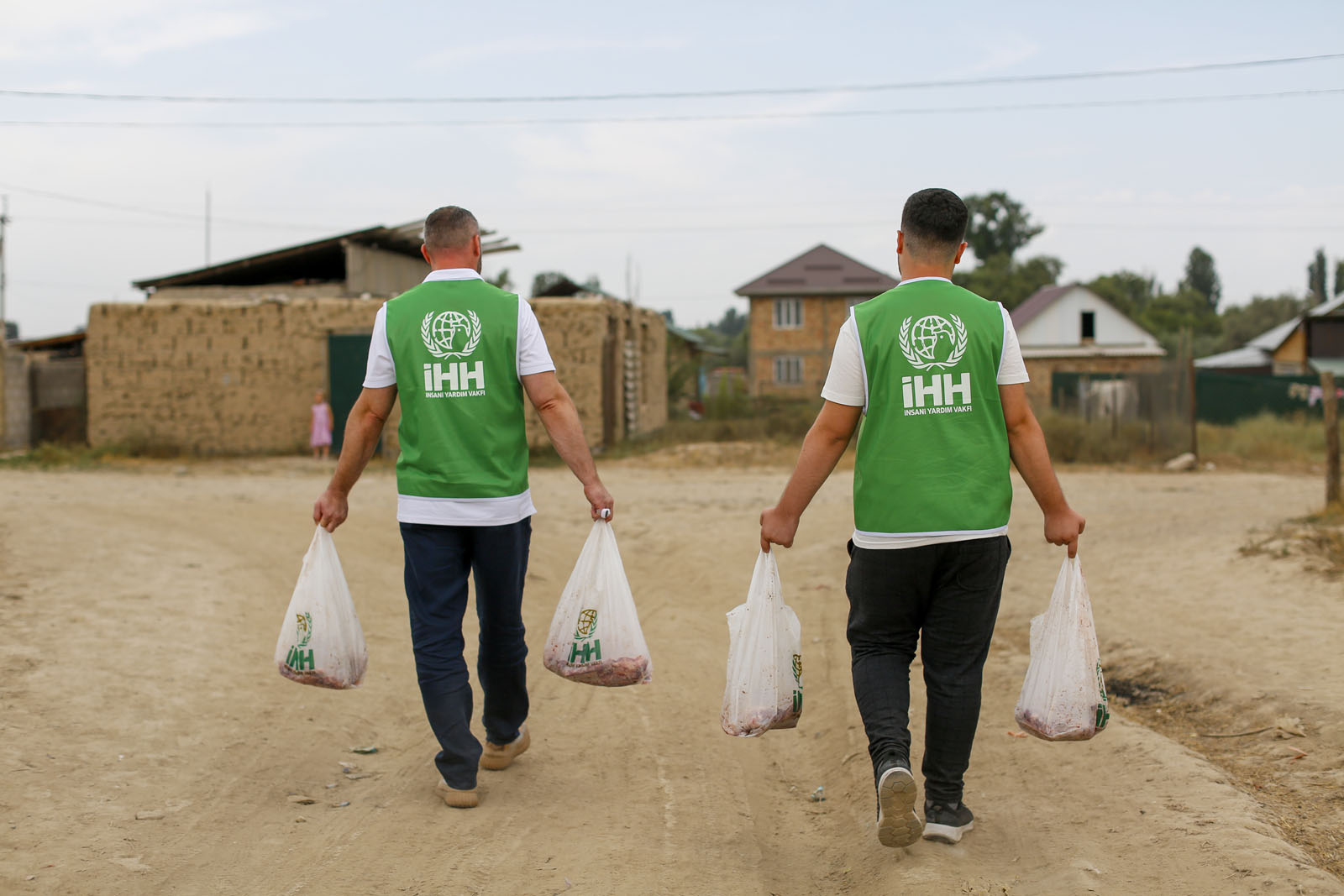 With the support of our donors, IHH completed its 2021 qurban with the slogan "Remember Them on Eid al-Adha."
120 humanitarian aid trucks Off to Syria
IHH has launched an aid campaign with the slogan "Winter is Coming, Don't Leave Them Alone" for Syrians that are forced to live under extremely difficult winter conditions. As part of this campaign, 120 humanitarian aid trucks were sent off from Istanbul and various Anatolian cities to Syria.