Interior furnishing for a high school in North Macedonia
IHH Humanitarian Relief Foundation provided interior furnishing support for the Goce Stojeski Vocational High School in Kalkandelen (Tetovo), North Macedonia.
This project was realized in collaboration with the Kalkandelen Education and Culture Association. In this project, IHH delivered 190 desks, 340 chairs, 30 teacher's chairs, 10 easels, 1 smart board, 1 computer, a toilet for the disabled, repairs and lighting.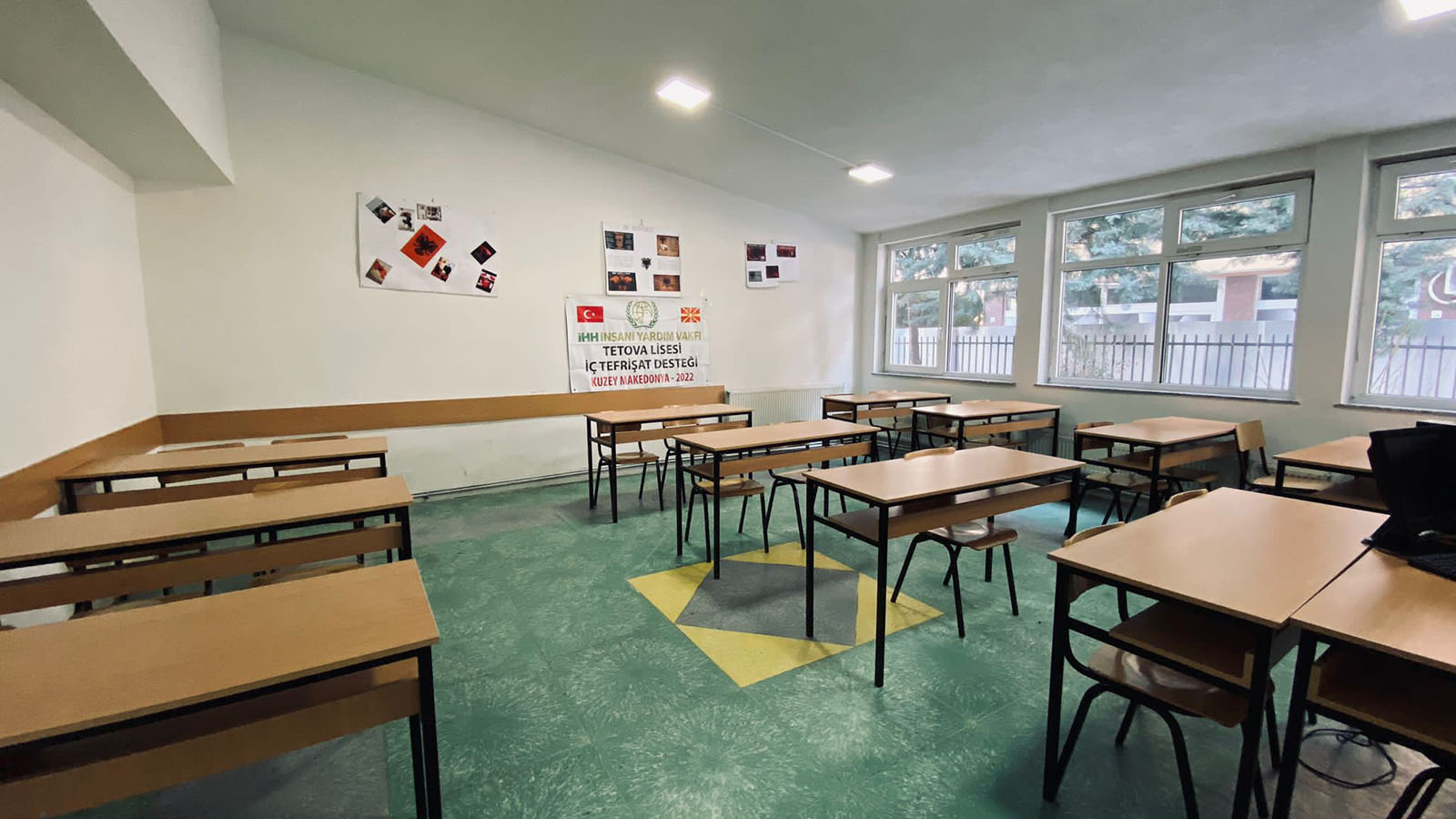 Restoration works were carried out
IHH Board Member Osman Atalay attended the ceremony of the completion of the project. In his speech, Atalay explained that IHH regards this school as a sister school, and for the past 3 years, IHH has been providing support and education aid to this school.
Atalay added, "In 2019, we prepared a technically equipped classroom in this school for the education of disabled students. In 2020, we renewed the desks and chairs in 8 classrooms. This year, we carried out restoration works on the school."
IHH plans to reach out to 2.5 million people in Ramadan
After 30 years of Ramadan projects in different geographies of the world, IHH Humanitarian Relief Foundation is planning aid activities in 57 countries including Turkey this year, with the slogan "Continue the Spirit of Ramadan." IHH plans to deliver the donors' zakat, sadaqah, fitra and donations to almost 2.5 million people in regions suffering from war, occupation and natural disasters.