Interior furnishing for a high school in North Macedonia
IHH Humanitarian Relief Foundation provided interior furnishing support for the Goce Stojeski Vocational High School in Kalkandelen (Tetovo), North Macedonia.
This project was realized in collaboration with the Kalkandelen Education and Culture Association. In this project, IHH delivered 190 desks, 340 chairs, 30 teacher's chairs, 10 easels, 1 smart board, 1 computer, a toilet for the disabled, repairs and lighting.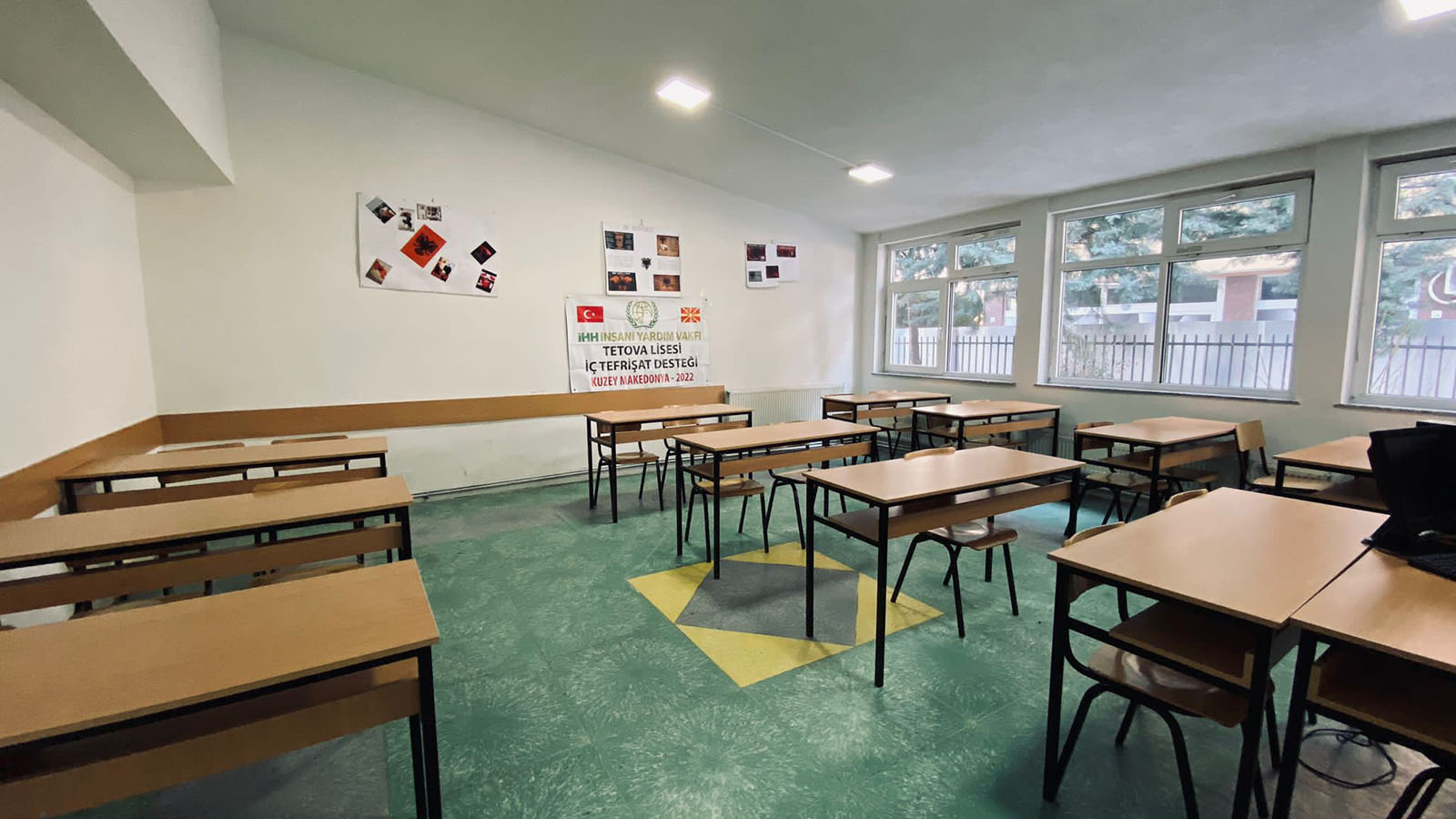 Restoration works were carried out
IHH Board Member Osman Atalay attended the ceremony of the completion of the project. In his speech, Atalay explained that IHH regards this school as a sister school, and for the past 3 years, IHH has been providing support and education aid to this school.
Atalay added, "In 2019, we prepared a technically equipped classroom in this school for the education of disabled students. In 2020, we renewed the desks and chairs in 8 classrooms. This year, we carried out restoration works on the school."
Mosque-Masjid, Education
19.08.2022
Support from IHH to people of Yemen
In Yemen, where a civil conflict has been raging since 2014, relief efforts are still being made by the IHH Humanitarian Relief Foundation. Recently, IHH dispatched a team to the area to provide relief to the nation's needy.
Emergency aid to Afghanistan's earthquake victims
A least 1.000 people lost their lives and 1.500 people were injured in the 5.9 magnitude earthquake that struck the Khost province of Afghanistan. IHH Humanitarian Relief Foundation immediately launched an emergency aid campaign for the region.