Lending a helping hand to terror victims in southeastern Turkey
IHH Humanitarian Relief Foundation has launched a new project in order to assist the East Anatolian and Southeast Anatolian provinces who have been leftout with aid due to clashes in the region.
IHH Humanitarian Relief Foundation has launched a new project to assist the eastern Anatolian and southeastern Anatolian provinces who have been leftout with aid due to clashes.
The aid has been distributed to the Sur district of Diyarbakir region, Nusaybin district of Marin, and to the Cizre and Silopi districts of Sirnak province, in particular to those who have had to evacuate their homes and take refuge with relatives. The aid delivered included but was not limited to bread distribution, food supplies, water, beds, linen, blankets, coal for heating, baby diapers and food as well as hygiene packs.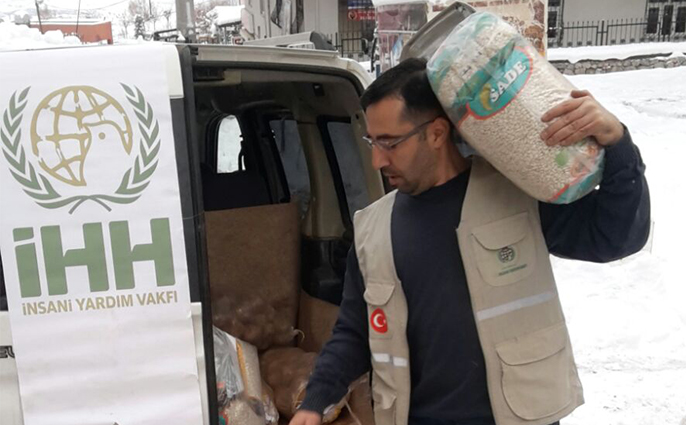 Cizre
In Cizre, so far 60,000 lira worth of aid has been provided as well as a bread distribution from three bakeries as well as food packs distributed from three different markets.
Silopi
As well as financial aid, goat meat from 20 goats have also been provided to those in need. Firewood and coal was also given for 65 families. Nearly 700 families were given 6 tonnes of potato as well as 17,000 bread loaves.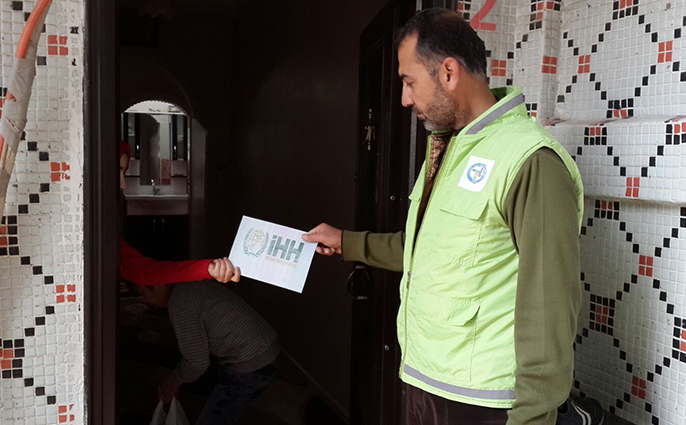 Sur
Sur is also another district of Diyarbakir that is currently under curfew. Here, 350 beds, 400 linen packs, 150 food packs, 100 blankets, 150 hygience packs, 100 baby diapers, 25 electrical heaters, 150 baby biscuit packs, 240 crates of water bottles were distributed. A further 400 linen packs as well as 1,000 food packs, 400 blankets and 500 hygiene packs will also be distributed.
Nusaybin
Nusaybin and Dargect districts of Mardin are also under curfew. Four hundred beds, 400 linen packs, 750 food packs and 250 hygiene packs have also been distributed here.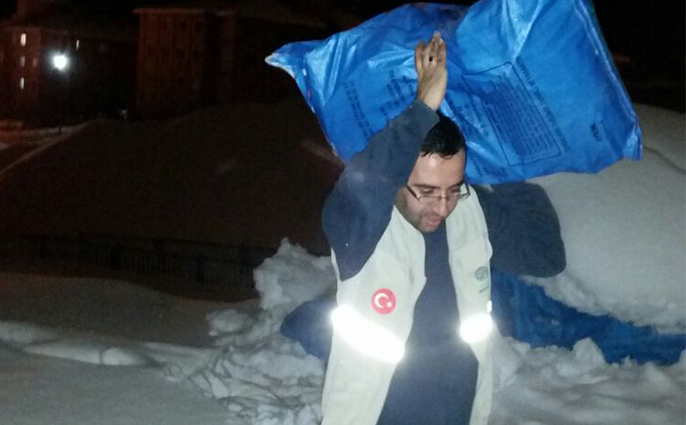 Drought affects 36.1 million people in East Africa
There are currently 36.1 million people in Somalia, Ethiopia, and Kenya who are suffering from the effects of the protracted drought. Drought has created severe obstacles to the availability of food and water in three different nations.
Aid for flood-affected families in Sudan
Sudan's last week's flood is still impacting the country. The floods, which claimed 99 lives and wounded 94 others also destroyed houses, workplaces, and acres of farmland. After the floods, IHH Humanitarian Relief Foundation launches its relief efforts for the victims there.
IHH Takes Action for Pakistan
The flood occurred the day before due to heavy rains in Pakistan. The flood resulted in the deaths of 1061 people and injured 1575 others. Right after the flood, the IHH Humanitarian Relief Foundation launched an emergency relief effort for the country.