Libyan delegation visits Turkey
Upon IHH's invitation, assembly leaders of the Tabu, Tuareg and Amazigh communities carried out a series of official visits in Turkey.
Algeria,
Turkey
06.11.2020
Assembly chairmen of the Tabu, Tuareg and Amazigh communities, some the most influential actors in Libya and their accompanying delegation carried out numerous visits in Istanbul and Ankara. Libyan representatives visited Turkey on IHH Humanitarian Relief Foundation's invitation.
The delegation, consisted of the Chairman of the Amazigh High Assembly Abdullah Ahmad Talib, Member of the National Peace Commission Haibil A. M. Doayi, Chairman of the Tuareg High Assembly Commission Moulay Kadidi, Tabu Sheikh and Chairman of the Ayan Asseembly Ibrahim Wardko Darko, Member of the Tuareg Society High Assembly, former MP Houssin Moustafa Madi Eshikh and the Dean of the Tuareg Ubaari Faculty of Law Abobakker Mohamad Mohamad Easa, also visited the family of Ahmet Sarıkurt, who was IHH Deputy Chairman Representative to Libya before his death.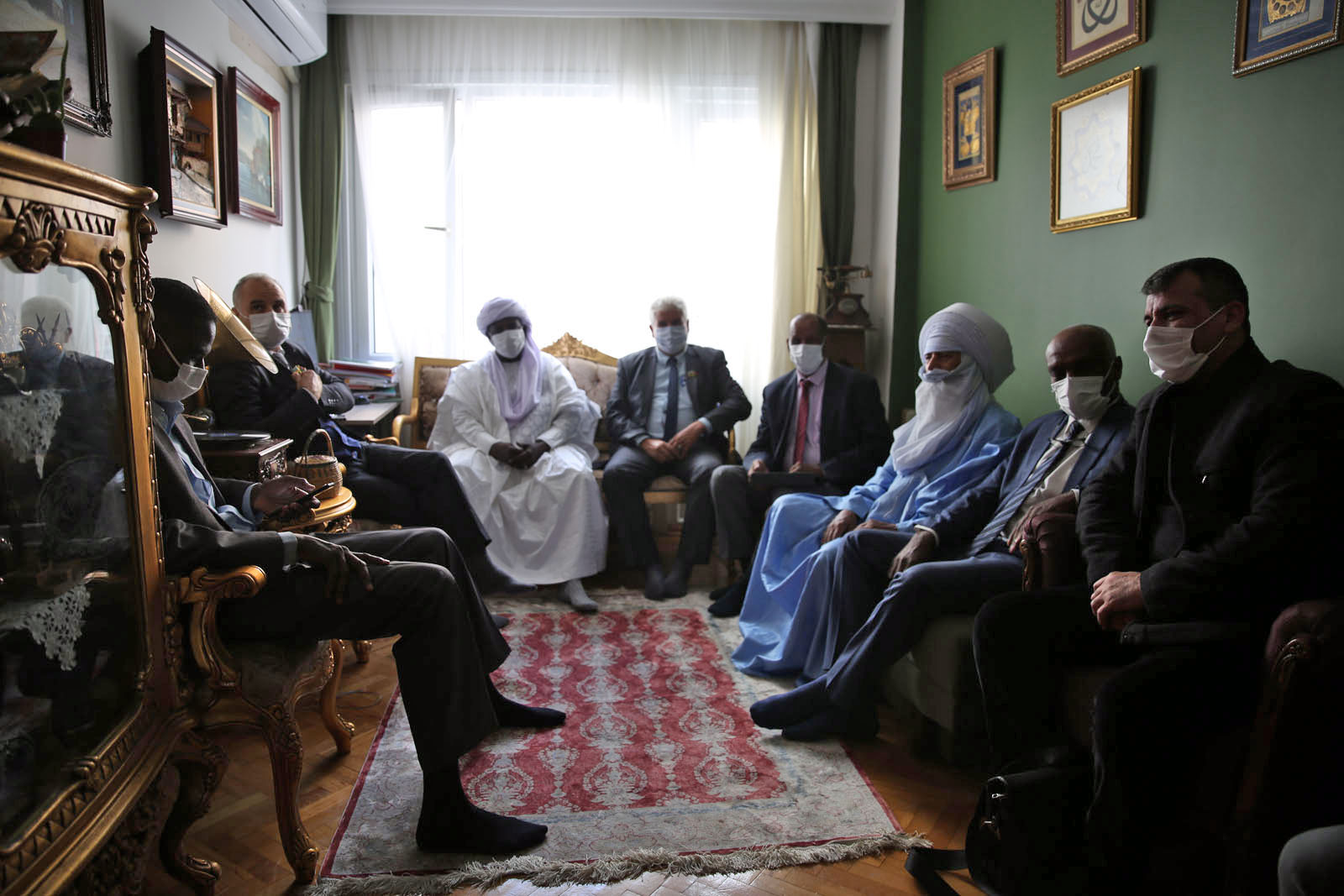 The first visit was IHH  
The delegation visited the IHH Headquarters and was welcomed by IHH Deputy Chairman of the Board of Trustees Hüseyin Oruç and IHH executives. At the meeting, the delegation also expressed their determination in continuing their collaborations with Turkey.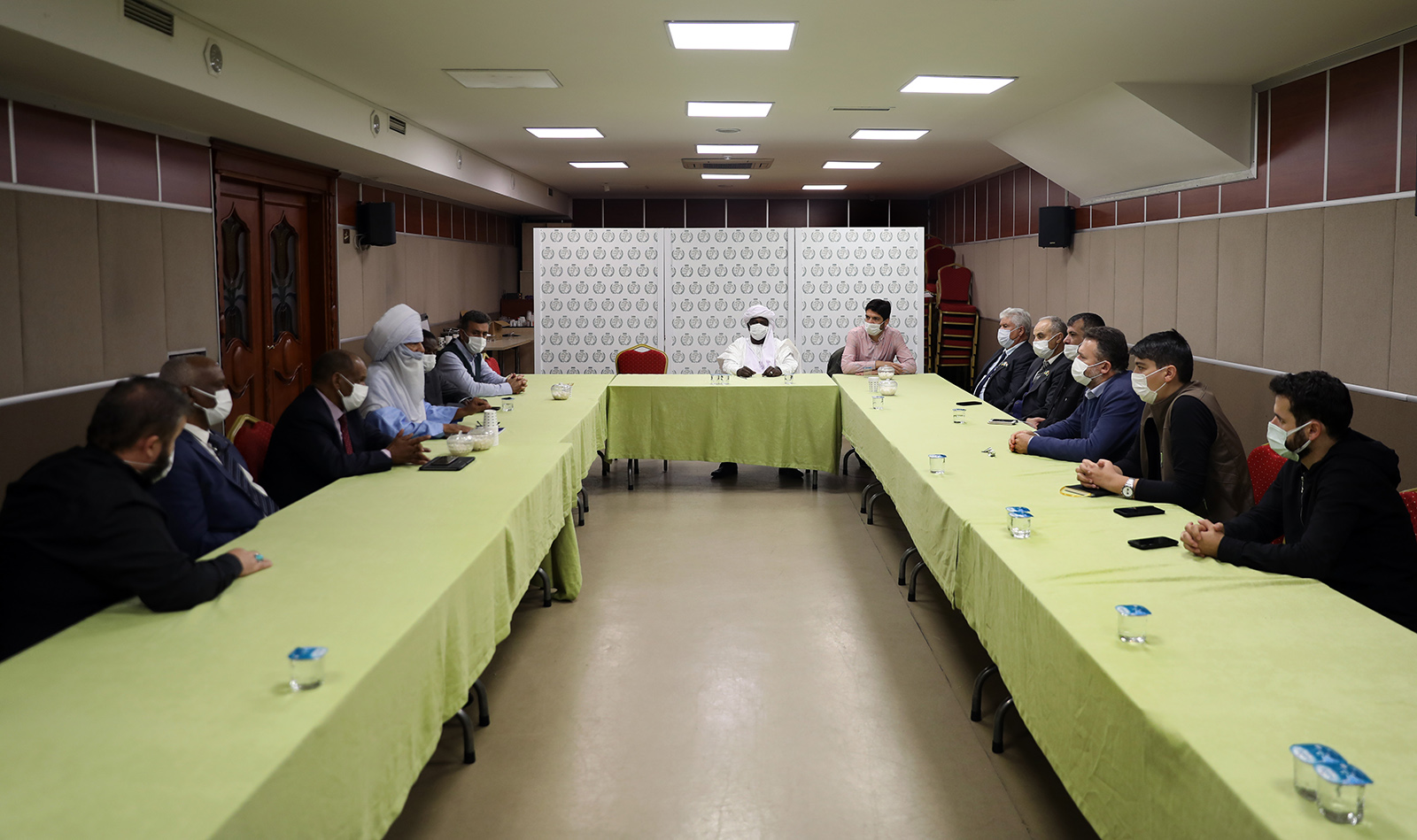 Four visits in Istanbul
Soon after, the delegation visited the following places in Istanbul:
-A visit to the Hagia Sophia Mosque.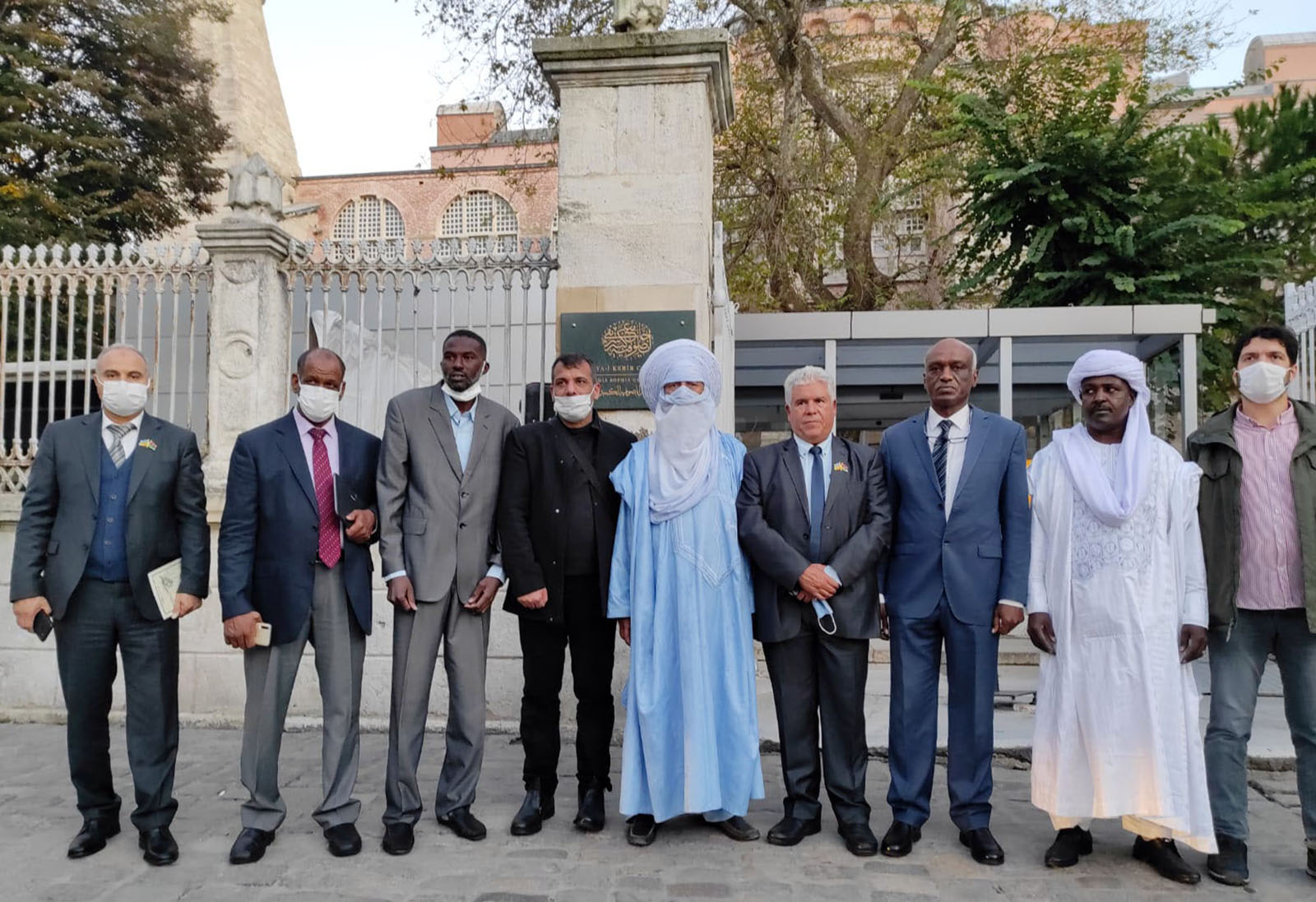 -A visit to Dr. Serhat Orakçı, IHH's INSAMER (Humanitarian and Social Research Center) Researcher for Africa.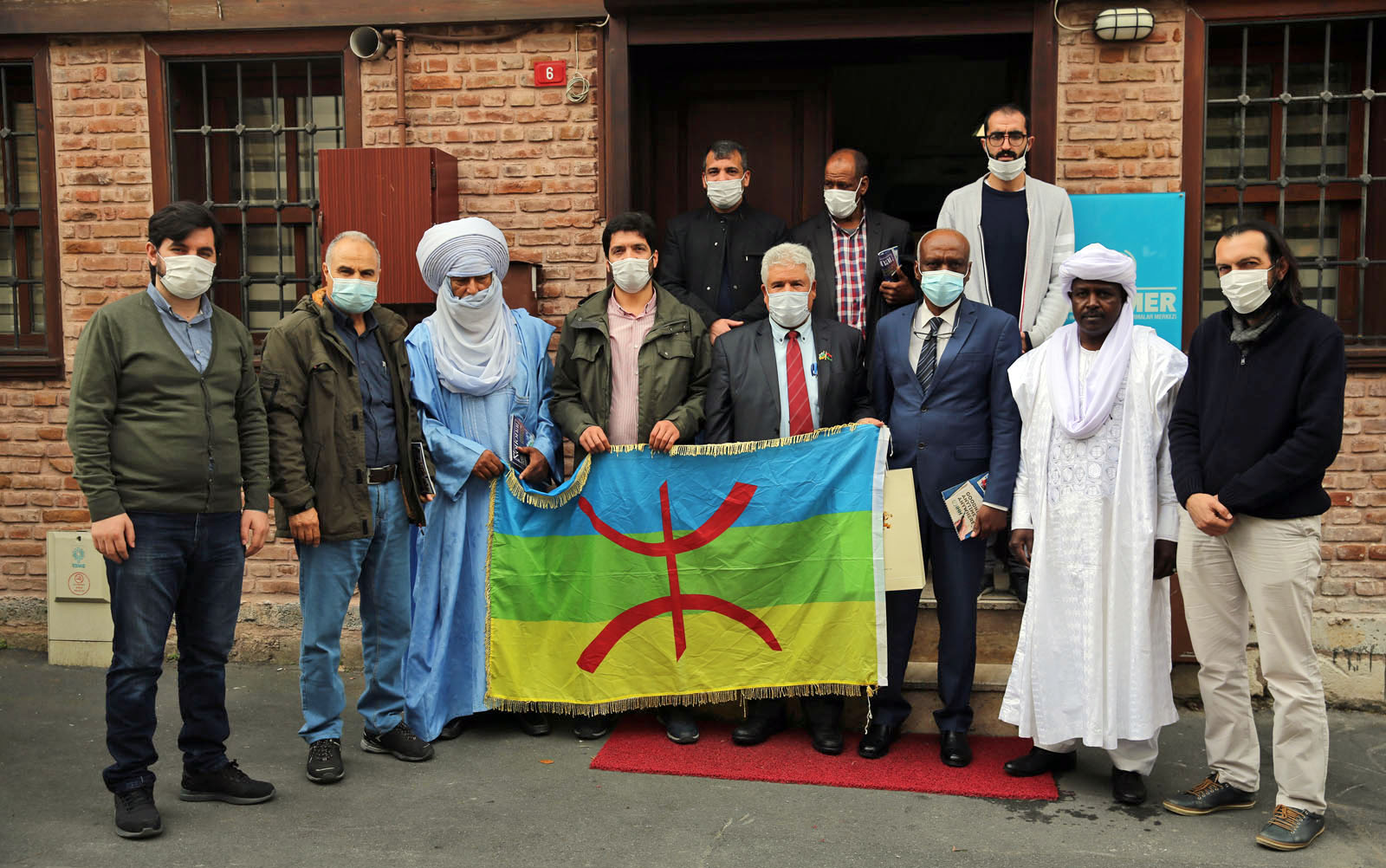 -A visit to Emrah Kekilli Researcher for SETA (Foundation for Political, Economic and Social Research).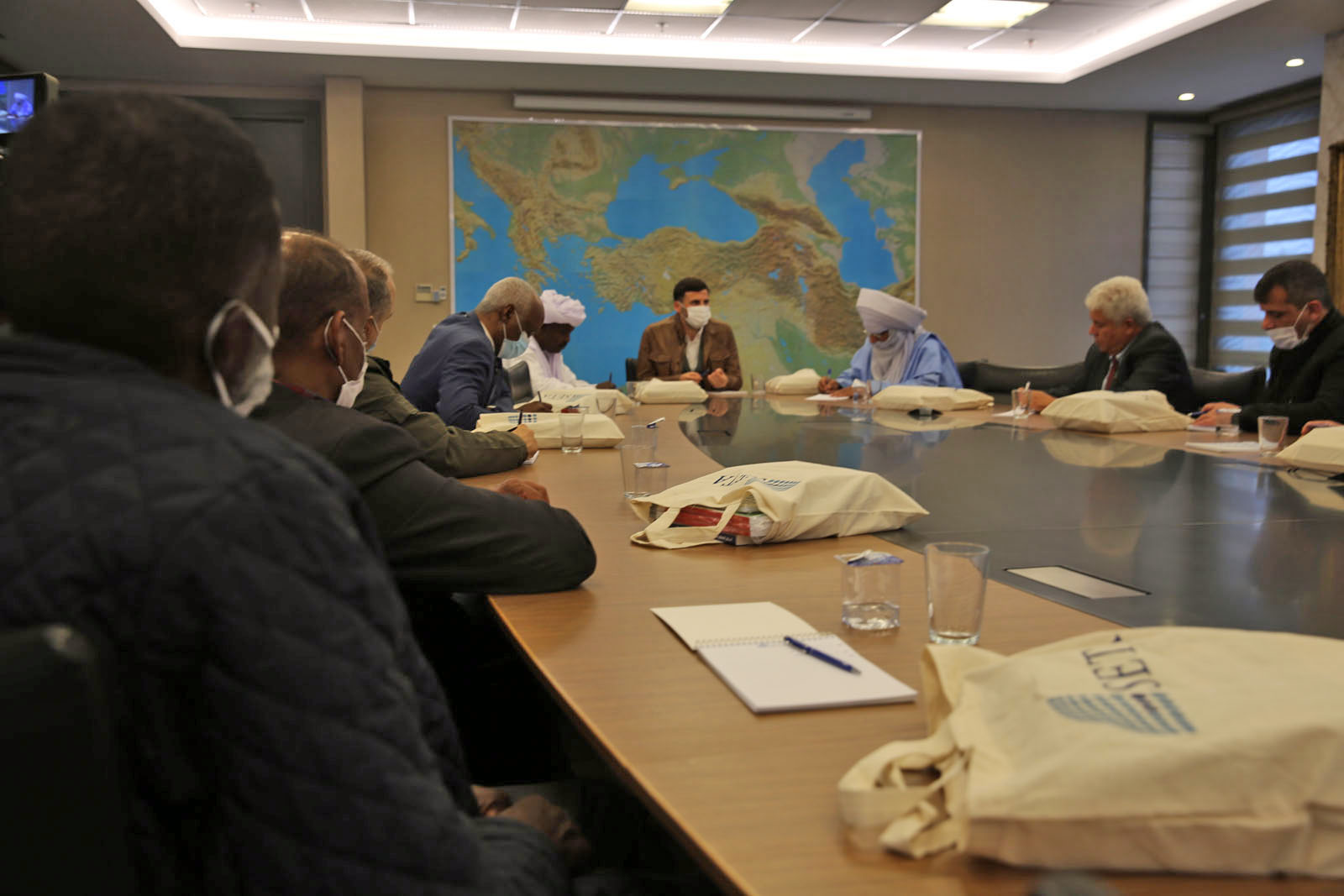 -A visit to Ramazan Muslu, Dean of the Istanbul University, Faculty of Theology.
 Nine other visits
Visits in Ankara were as follows:
-Visit to Yavuz Selim Kıran, Deputy Minister of the Ministry of Foreign Affairs.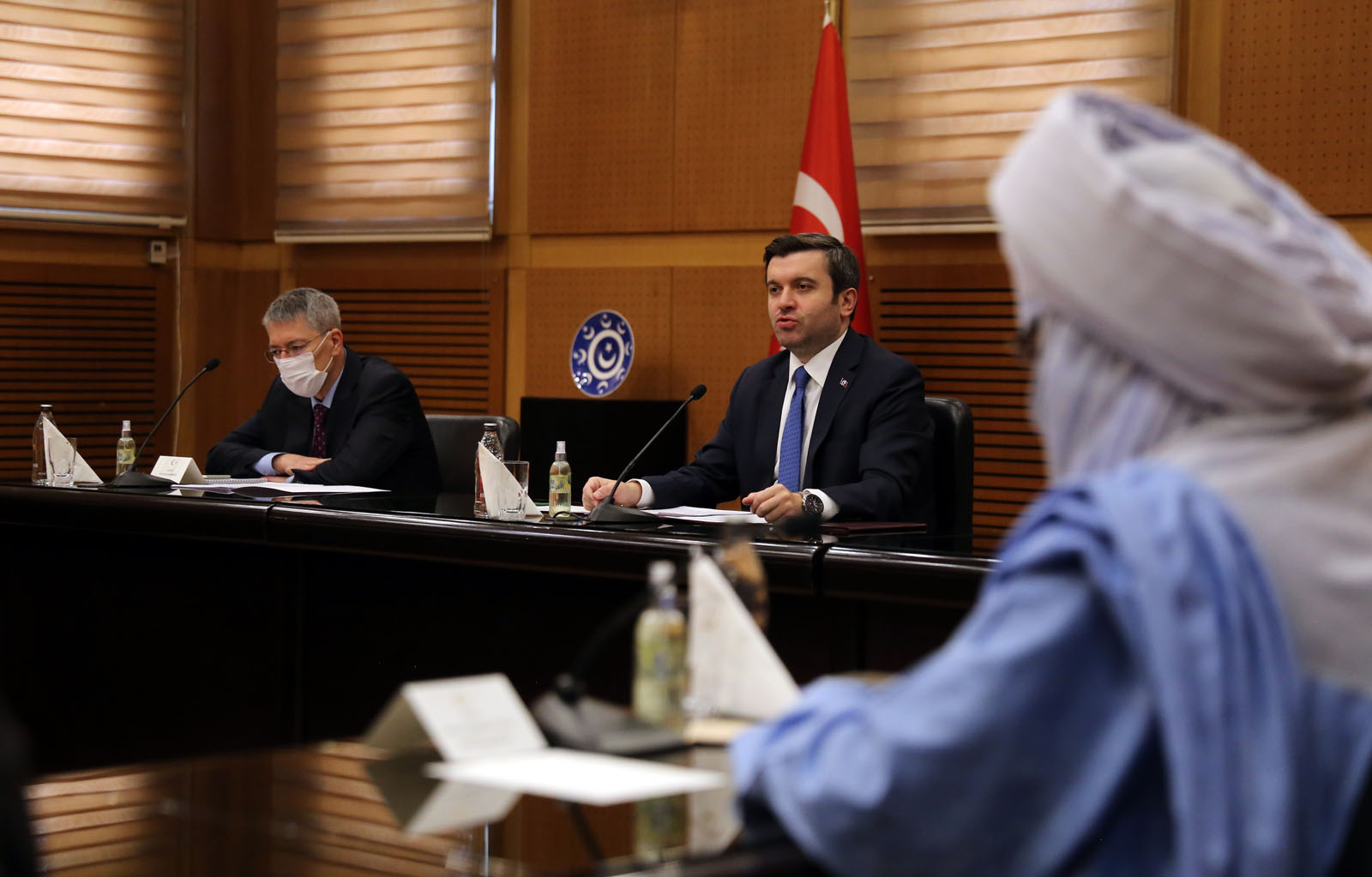 -Visit to Anadolu Agency (AA)'s Deputy Director-General Chief Editor Metin Mutanoğlu, International News Editor Faruk Tokat and World Languages Editor Mehmet Öztürk.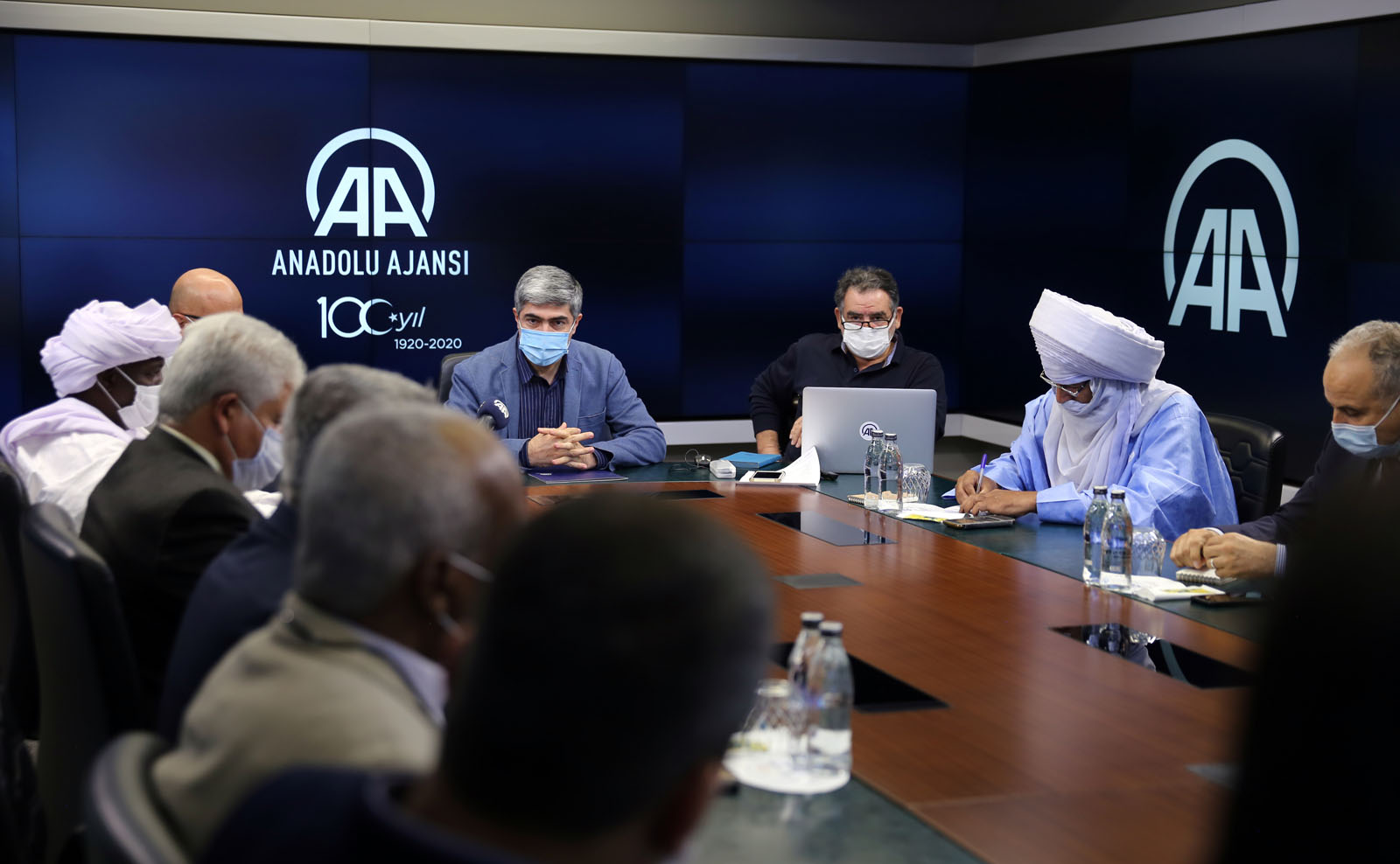 -Visit to Cevdet Yılmaz, AK Party Deputy Chairman for Foreign Affairs and Cevdet Yılmaz, AK Party Presidential Chief Advisor at the AK Party Headquarters.
-Visit to TDV (Turkey Foundation for Religious Affairs)'s Second Chairman of the Board of Trustees Ihsan Açık and TDV Deputy Chairman Abdurrahman Çetin.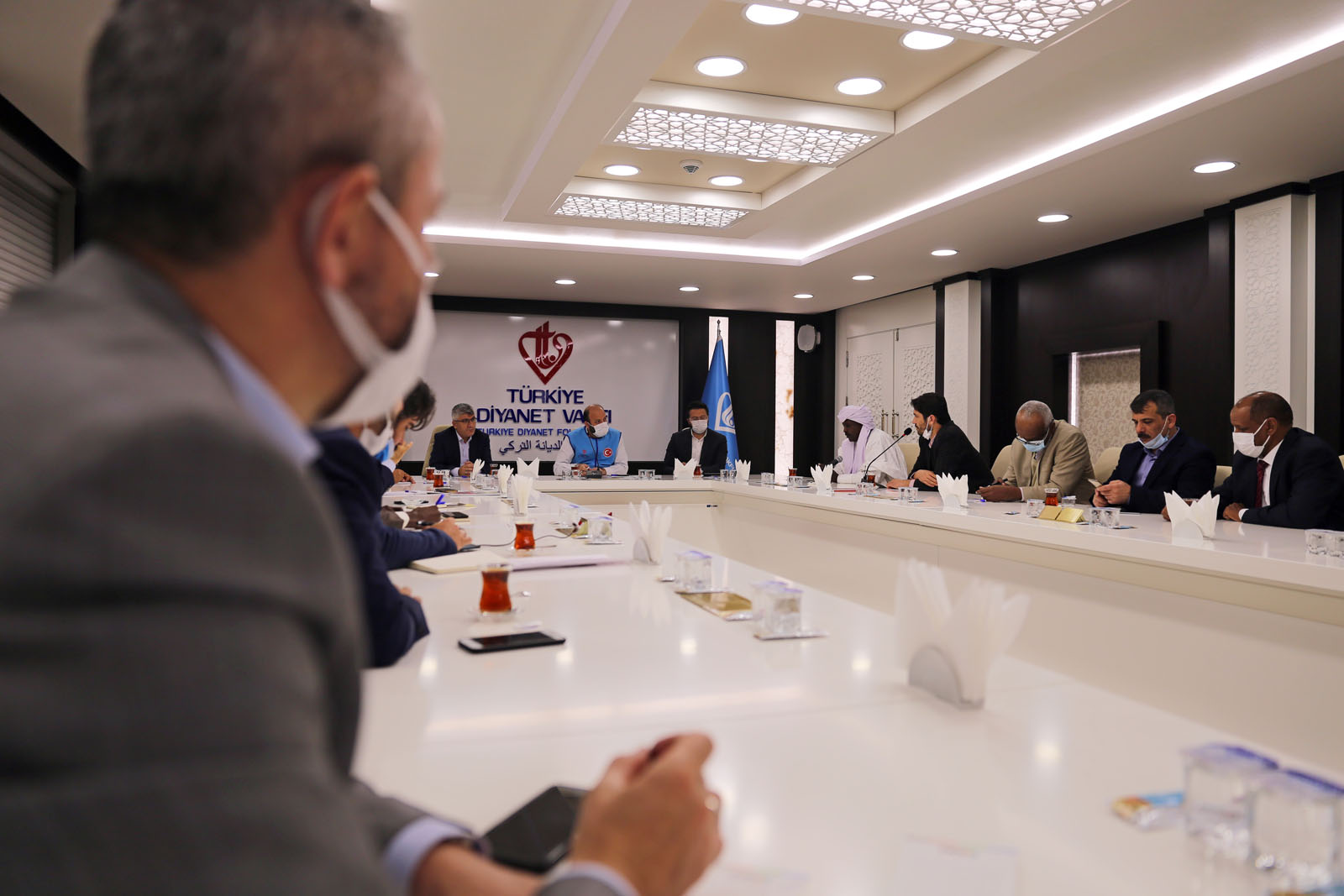 -Meeting with AK Party MP of Ankara Emrullah İşler.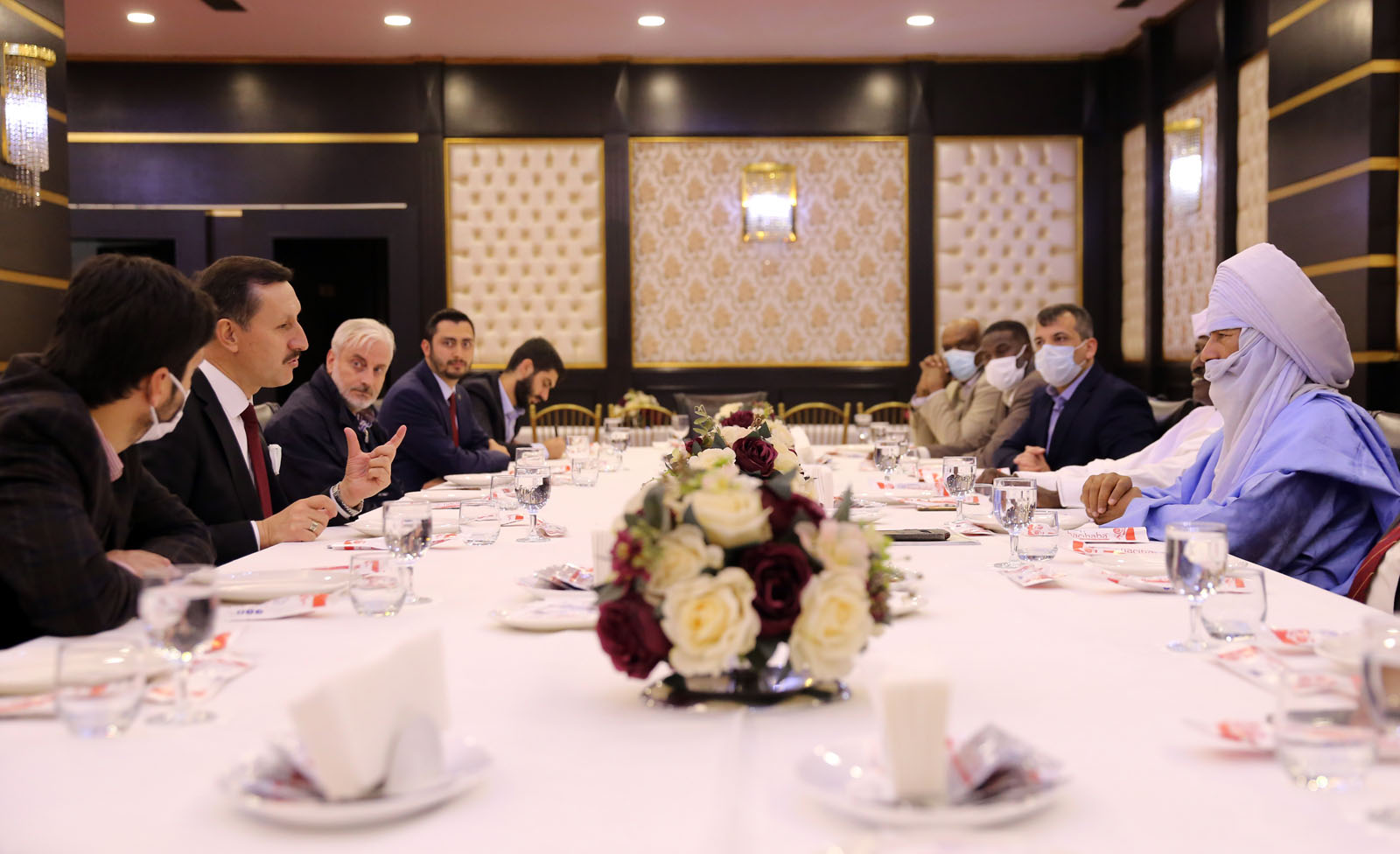 -Visit to TİKA (Turkish Cooperation and Coordination Agency)'s Deputy Chairman Rahman Nurdun at the TİKA Headquarters.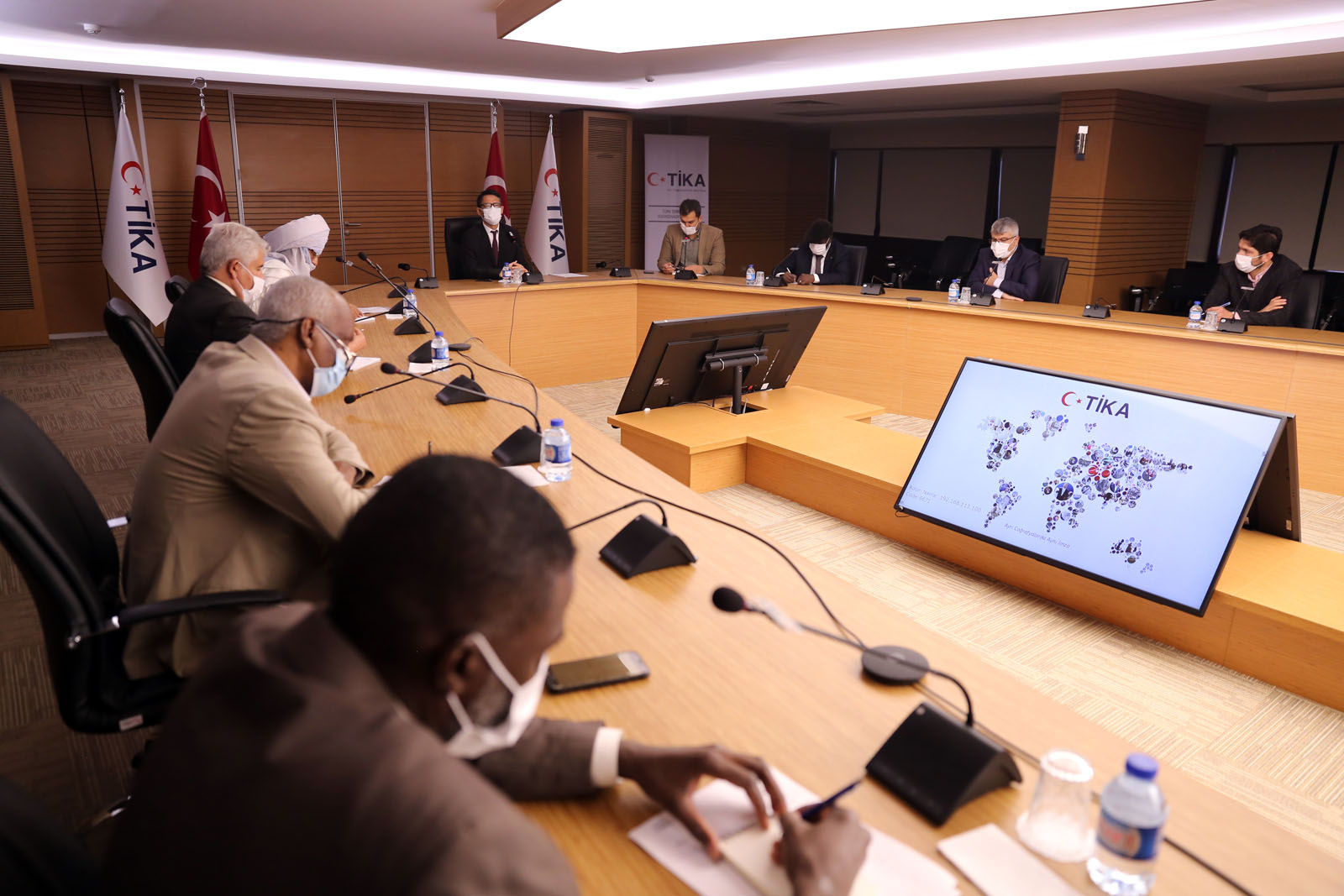 -Visit to the Asma Köprü Association for International Students.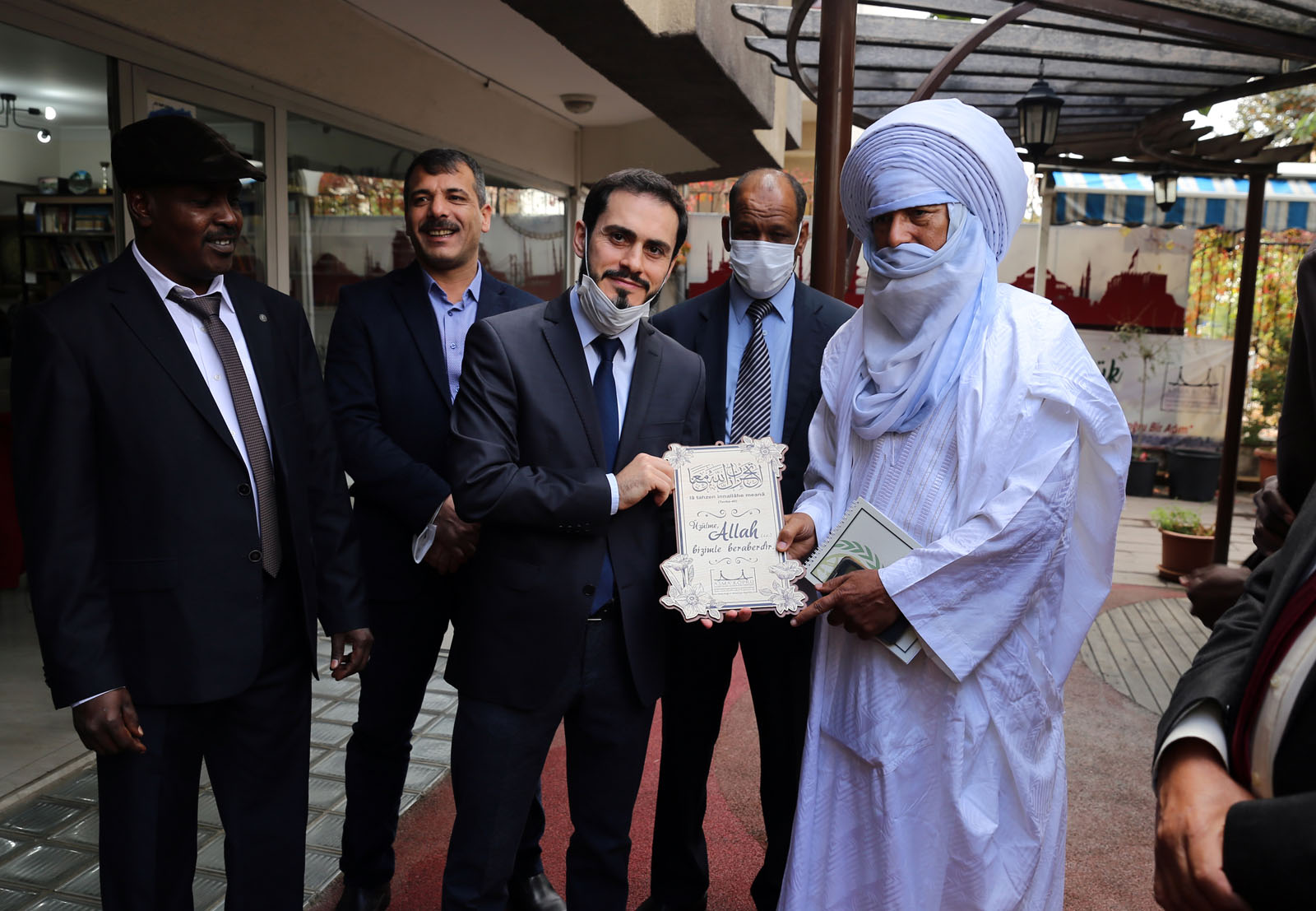 -A visit to Abdullah Eren, Chairman of YTB (Presidency for Turks Abroad and Related Communities) at the YTB Headquarters.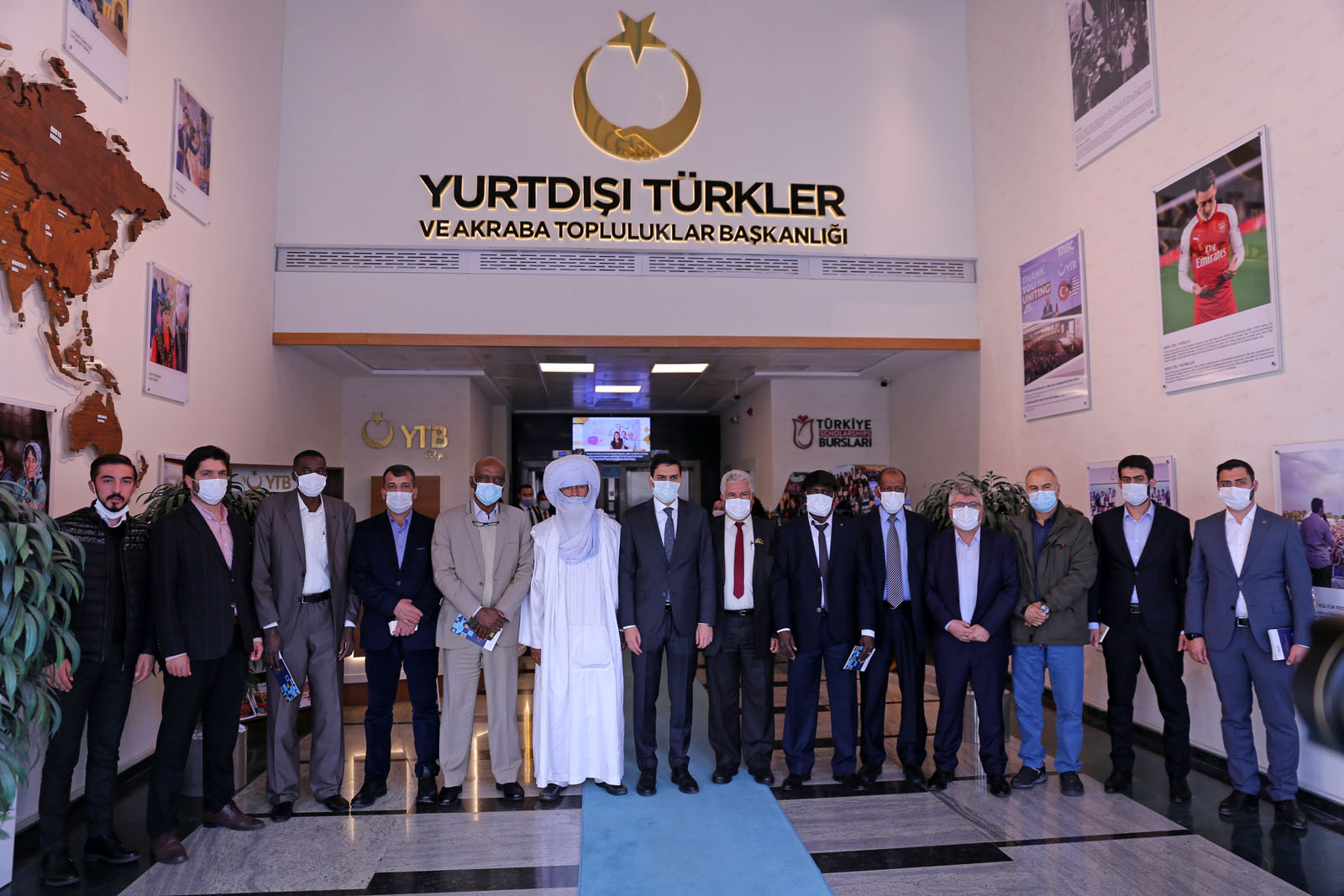 -Visit to the Yunus Emre Institute's Strategy Development Director Bülent Üçpınar.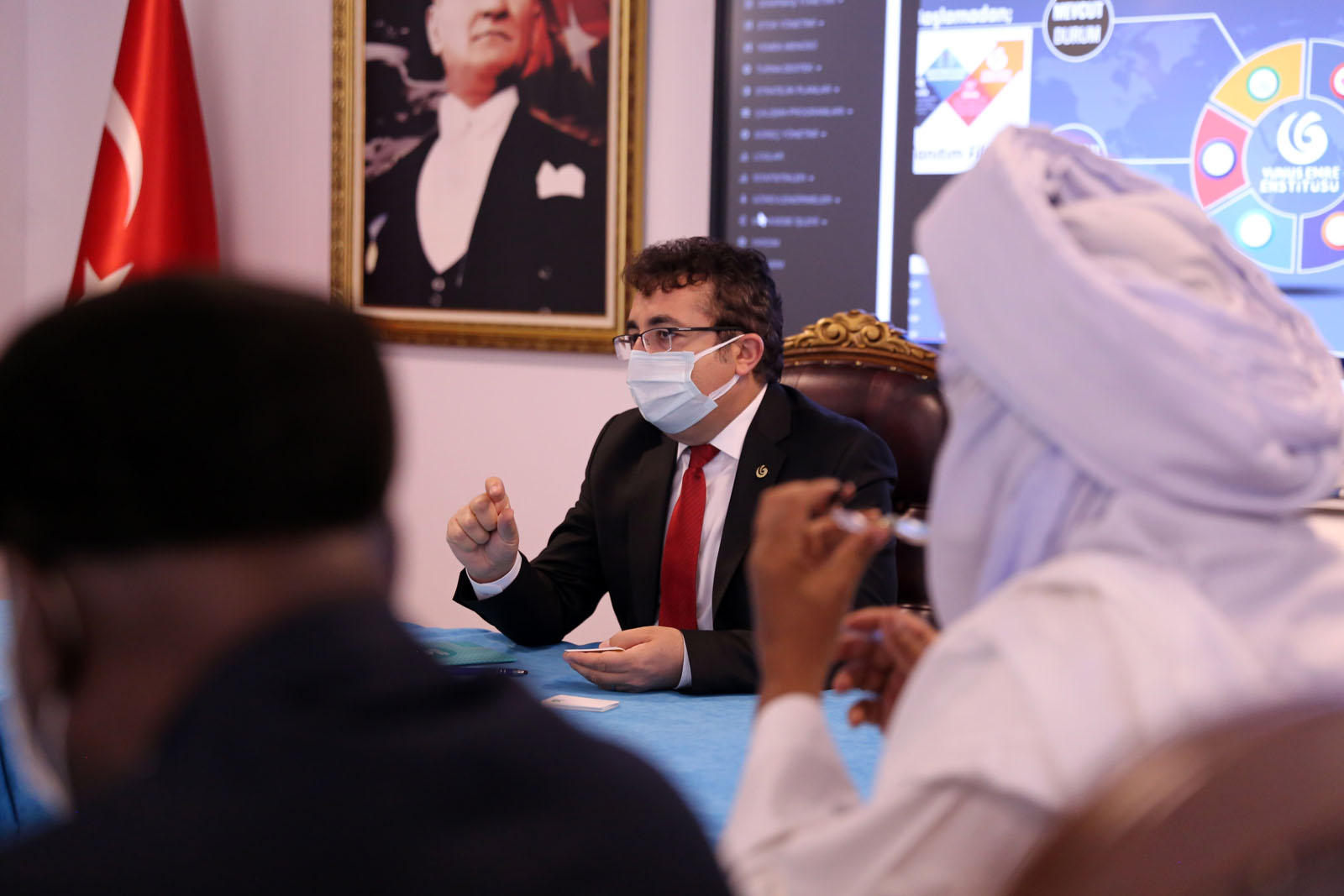 Return journey
On completion of their visit in Turkey, the delegation returned to Libya.
Visit from RACA to IHH
Mr. Ibrahim Abdullah Al-Dehaimi, Secretary-General of the Regulatory Authority for Charitable Activities (RACA), and his accompanying delegation, who are in Turkey for various programs, made a visit to IHH Headquarters.
TMPT's 7th report on the peace process in Moro
In regards to the three-year delay of Moro elections, IHH Board Member/Third Party Monitoring Team (TPMT) of the Moro peace process member Hüseyin Oruç said "When we reach 2025, hopefully, the transition period will be complete and we will see a government that has overcome all its problems."