Life in Gaza is now worse than war
The attack on Gaza by Israel in Ramadan that destroyed the city, is trying to get back on its face but with the 2007 blockade has virtually left the city to a standstill.
Palestine,
Palestine-Gaza
26.11.2014
Life in Gaza has come to a standstill because of the ongoing Israeli blockade.
Opening a new office in 2009 in Gaza, IHH has seen an interruption in the works and projects as a result of the blockade. IHH Gaza Representative, Mehmet Kaya who provided information on the recent situation summarised life in Gaza as follow, "Starting a new day in Gaza is being ready to resist new challenges"
With the approaching winter creating even more of a humanitarian crisis, Kaya said, "It is raining as we speak. Those who have lost their homes are waiting with open hands in their tents and barricades"
Closing of the Rafah Gate by Egypt
Kaya, who explained that Egypt was in the midst of closing the Rafah border gate, said "If they build over this door they will be forced to use the Israeli controlled Oche gate. What this means is this: 70% of the people who are involved in the resistance will be banned from entering Gaza for life. At this point in time, those who live here are in a far worse situation than those in Gaza and are on the verge of drowning. Muslims who have conscience, leaders who do nothing but judge other leaders – Allah will call you to account, either in this world, or if you have faith, in the Hereafter. I am doing my duty as a Muslim of informing you of this situation, the rest is up to you"
Explaining a recent emotional experience, Kaya said, "Like every other day here, today I cried alongside another father. He was an engineer, and he couldn't bring bread for his children for two days and he had come to get food for his family, but he told me this very discreetly. I thought as Muslims, when we have our breakfast which flows with milk and honey, do we know how these people feel?"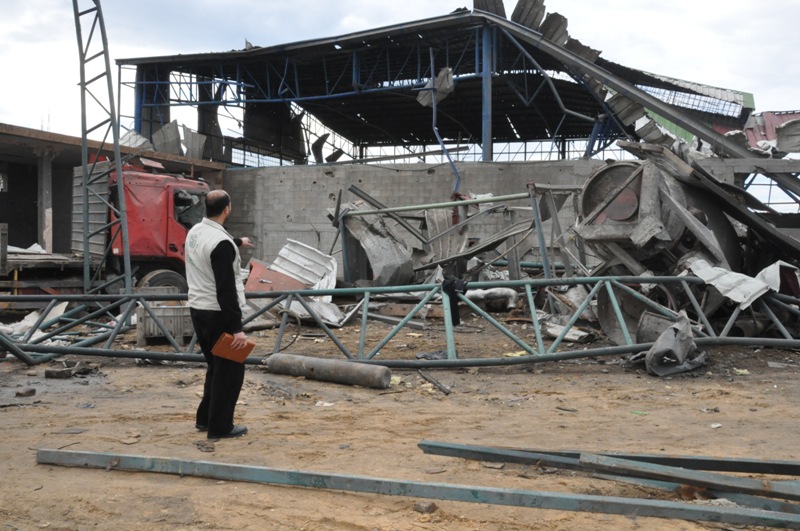 Aid for flood-affected families in Sudan
Sudan's last week's flood is still impacting the country. The floods, which claimed 99 lives and wounded 94 others also destroyed houses, workplaces, and acres of farmland. After the floods, IHH Humanitarian Relief Foundation launches its relief efforts for the victims there.
IHH Takes Action for Pakistan
The flood occurred the day before due to heavy rains in Pakistan. The flood resulted in the deaths of 1061 people and injured 1575 others. Right after the flood, the IHH Humanitarian Relief Foundation launched an emergency relief effort for the country.
IHH delivers aid to Gaza
In the attacks carried out by the occupying Israel against Gaza, 44 people, including 14 children, were martyred and 360 people were injured. The IHH Humanitarian Relief Foundation, which took action immediately in the aftermath of the attacks, launched emergency relief efforts for the people of Gaza.