Living center for Syrian orphans in Reyhanli
IHH in cooperation with Qatari RAF and the Ministry of Family and Social Policy laid out the foundation for the "Tiny Hearts Childrens Living Center" with an opening ceremony. The center constructed for Syrian orphans is located in Hatay's Reyhanli region.
IHH in cooperation with Qatari RAF and the Ministry of Family and Social Policy laid out the foundation for the "Tiny Hearts Childrens Living Center" with an opening ceremony. The center constructed for Syrian orphans is located in Hatay's Reyhanli region.
Member of the IHH executive board, Qatar RAF officals, Qatar ROTA officials, Cigdem Erdogan Atabek- deputy Ministry of Family and Social Policy, Hatay deputy govonor, Reyhanli Mayor, Reyhanli Governor and many other valuable guest attended the ceremony.
World Orphans Council in Istanbul
IHH President Bulent Yildirim speaking at the opening ceremony noted that there are close to 400 million orphans in the world, "we do not divide orphans according to their religion or race, if we can reach out to orphans around the world, it is our duty to do so," he said.
Orphans are falling into the hands of criminal organizations said Yildirim as he continued his speech:
"Organ mafia's, prostituion gangs and similar organisations are at every point where there is a war, we have witnessed very painful events so far. I do not want to enter the presence of God with things that I could have done, but have not done. I believe the Islamic world has the capacity and finanical stability to look after the 400 million orphans across the world."
President Yildirim also announed that a World Orphan Council will be held in Istanbul on the 24th of October. Any organisation who is supporting orphans will take part in the event.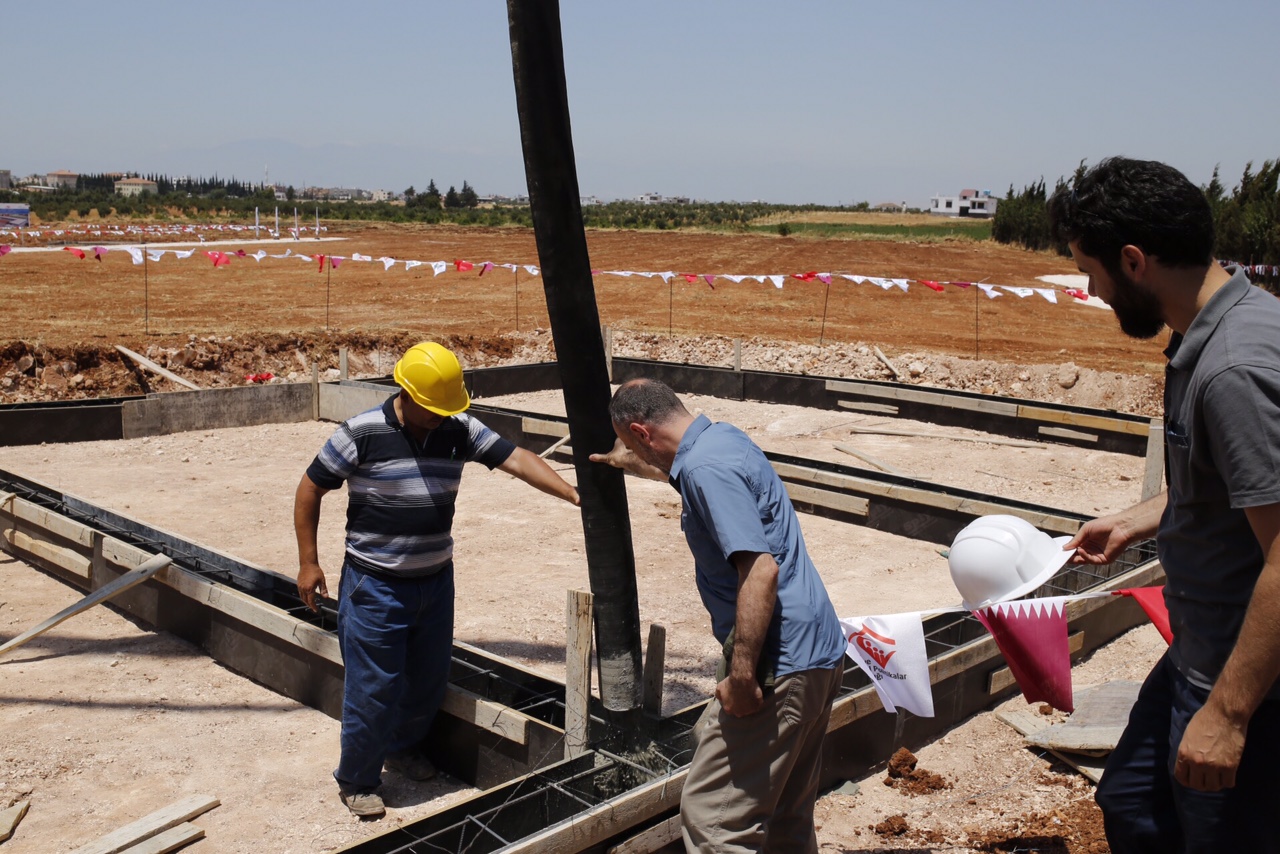 The ministry offers full support
Deputy Minister for Families and Social Policies Cigdem Erdogan Atabek stated that she has organised care and shelter services for the Syrian orphans who have made their way into our country seeking refuge and "temporay protection", due to the civil conflict taking place in their country.
Ataberk who also reminded us of protocol-designed to cater for Syrian children in living centers- signed on the 11th of June 2015 between Ministry of Family and Social Policy and IHH continued to say that "within the scope of the protocol, IHH will construct a building which will provide shelter for Syrian orphans. This building will come into service once it is fully completed. Our Minister, with the assistance of our provinical director will provide all kinds of profesional support needed," she said.
Atabek then continued to say, all kinds of assistance with basic needs whether it be shelter, food, clothing, health or education will help the Syrian children come back to life, and prepare them for a stronger future, and individual.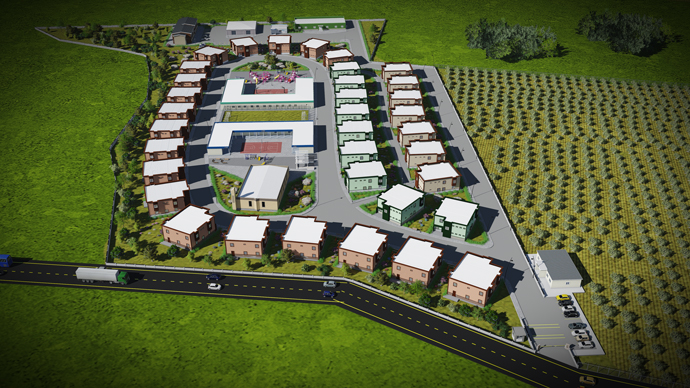 Childrens Living Center
We are bringing to life a childrens living center project in Reyhanli in order to support the war victims of Syria, so they can raise 1560 orphans in a healthy manner, to protect orphans from abuse and prepare a suitable enviroment for them to live in to develop a better future for the upcoming generation of Syria.
Within the scope of the project, we will cater for the orphan childrens fundemental education, shelter, health and rehabilitiation needs. Therefore, we plan to construct a rehabilition center with the premisis of the project.
The center which will be constucted on a 100 acre area in the Reyhanli district of Hatay, is designed spesifically for orphans. The center will be layed out in accordance with the concept of a child care center.
The center which will embrace the warmth of an old Turkish home, is divided into seperate sections for boys and girls. The females will be allocated 31 homes while males will recive a total of 34 homes. In total there are 65 homes in the premisis.
Each house is 350 m2 in size. Each 100 acre site contains an office building 150 m2 in size, 750 m2 of housing for workers, 900 m2 guest lodgings, a mosque of 375 m2, and a small school with 8 classrooms 4,500 m2 in size. It also contains a central laundry, kitchen, a warehouse building 200 m2 in size, a health and quarantine center, a meeting and exhibition center, sports feids, playgrounds and an area devoted to planting and farming crop.
Flour distribution to 38 thousand 601 families in Somalia
IHH Humanitarian Relief Foundation has been carrying its aid efforts in Somalia, and our effort intensified following the severe drought that has hit the country since 2020, causing millions facing difficulties in accessing clean water and food.
Mobile soup kitchen from Turkey to Ukraine
The mobile soup kitchen dispatched by the IHH Humanitarian Relief Foundation to Ukraine, which is under Russian bombardment, departed from Istanbul. The soup kitchen was intended to provide food to 30,000 people each day. In addition, three truckloads of humanitarian supplies provided to Ukraine by the IHH in recent weeks have been delivered to war victims.
IHH helped 700,000 Syrians in 2022.
In 2022, IHH Humanitarian Relief Foundation delivered 2,043 truckloads of humanitarian relief supply to war-affected Syrian residents living in the country's IDP camps and settlements in various locations.